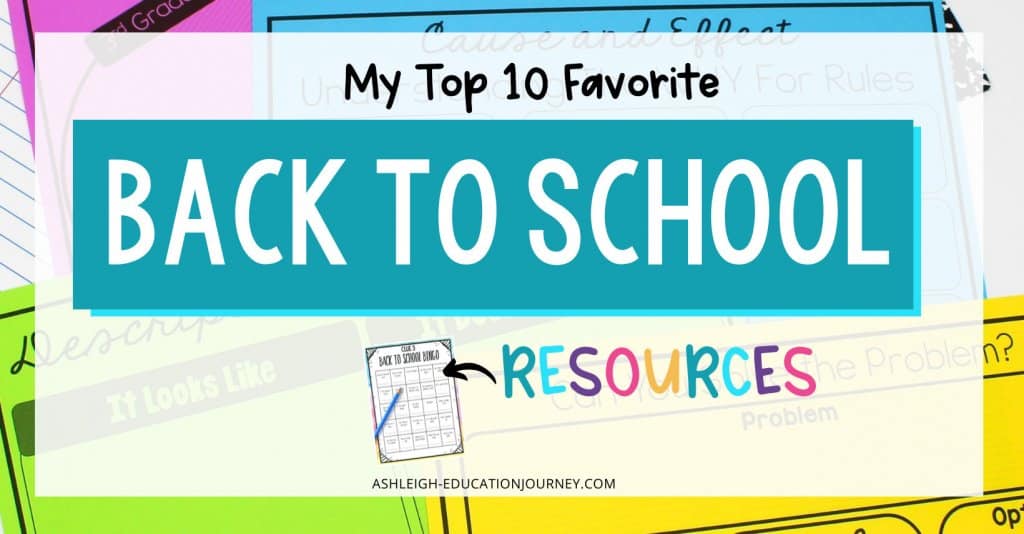 When it comes to shopping for your classroom, never forget you do not need all the things! As a new teacher, I felt an immense amount of pressure to purchase things that I later realized I absolutely did not need. My advice is to focus on the essentials and the resources that will have a direct impact on your students. In this post I've shared a brief description of my top 10 favorite back to school resources. Even if you don't use these specific resources, I hope to at least give you an idea of potentially useful tools.
Jump to a resource:
1. Focus Wall
Of course, I can't put together a list of my favorite back to school resources and not include focus walls. Focus walls are nothing new, and there isn't a set-up of focus walls I haven't tried! One option I've used for a focus wall is to keep all my standards, essential questions, and vocabulary together. I added a heading for each subject and posted an illustrated "I Can" statement underneath the heading. Below the standard I added essential questions and vocabulary for the standard.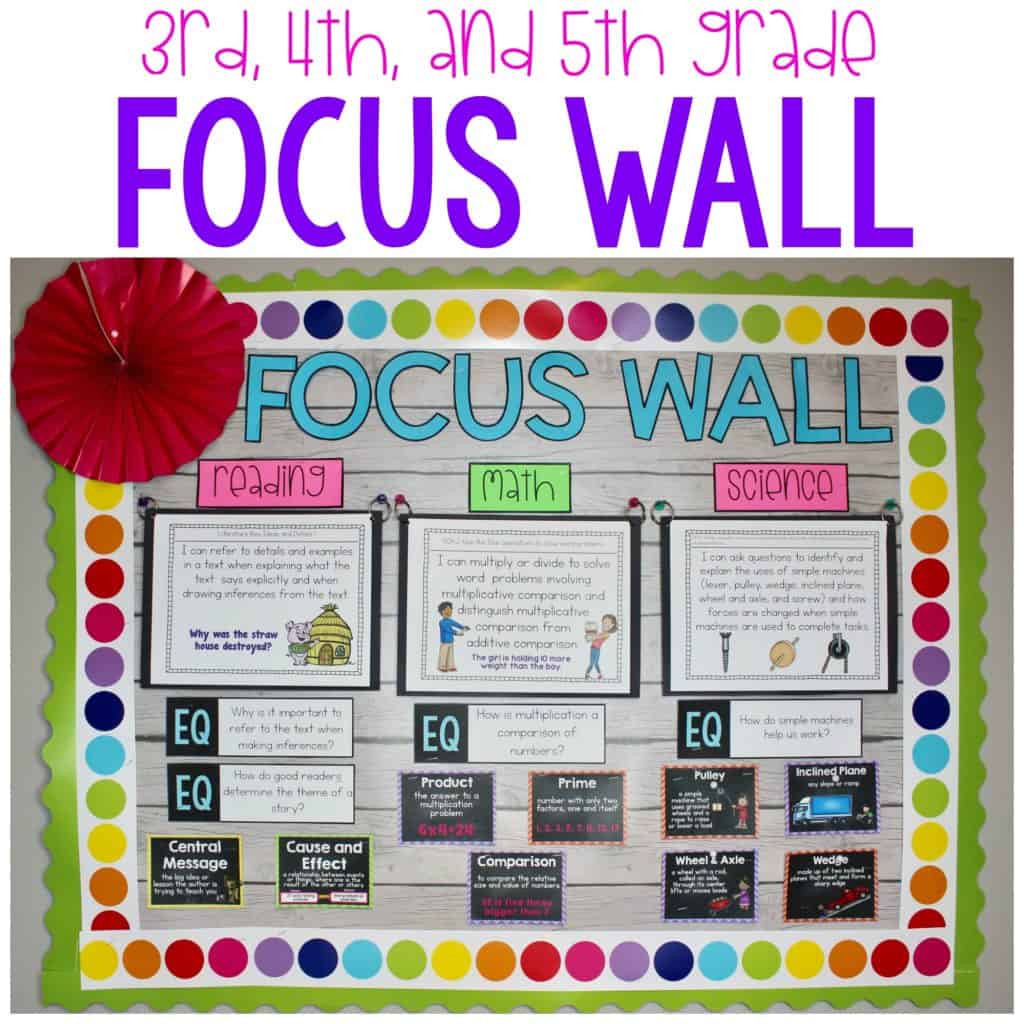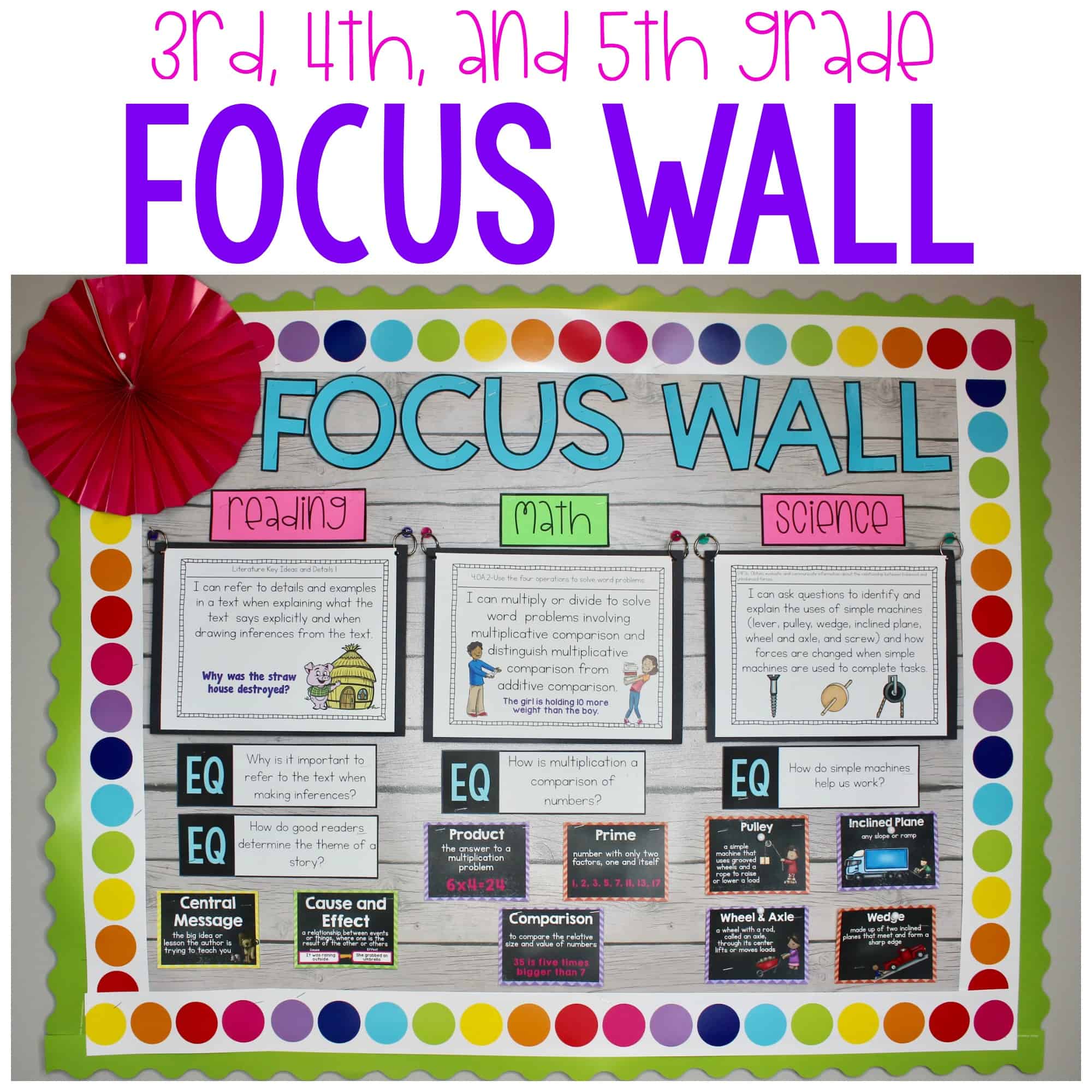 Another option for a classroom focus wall is to keep all of your standards together. The large charts are from my math anchor charts, and there's more on that soon!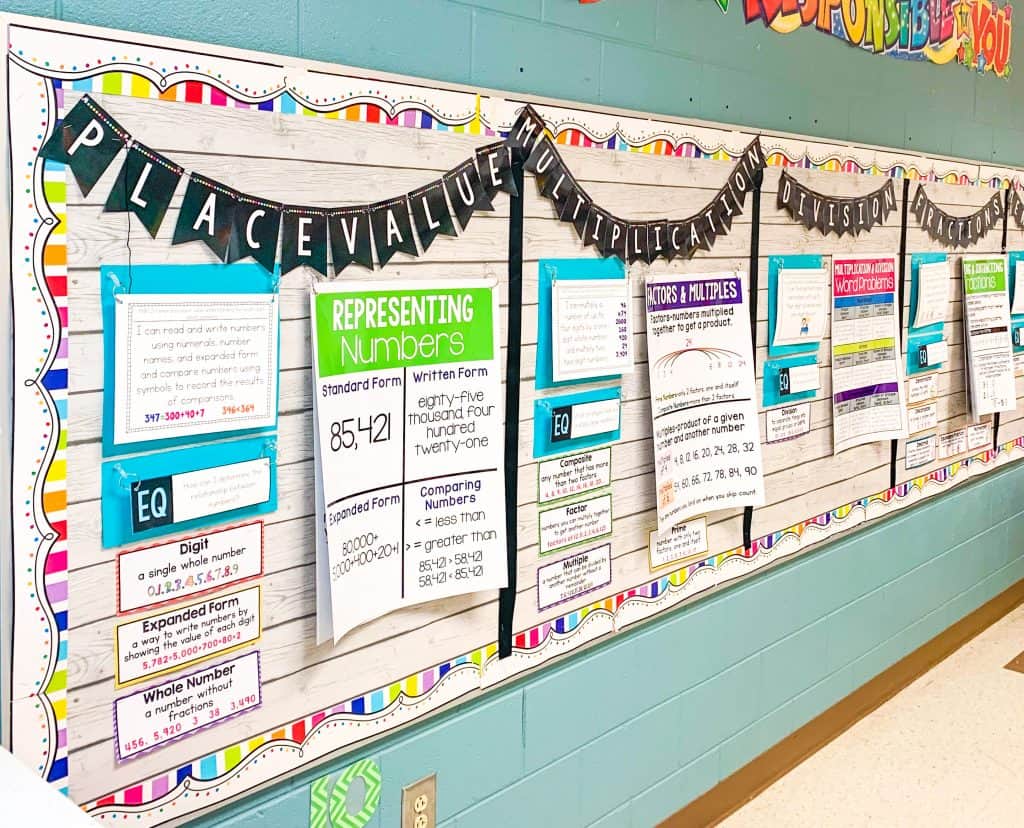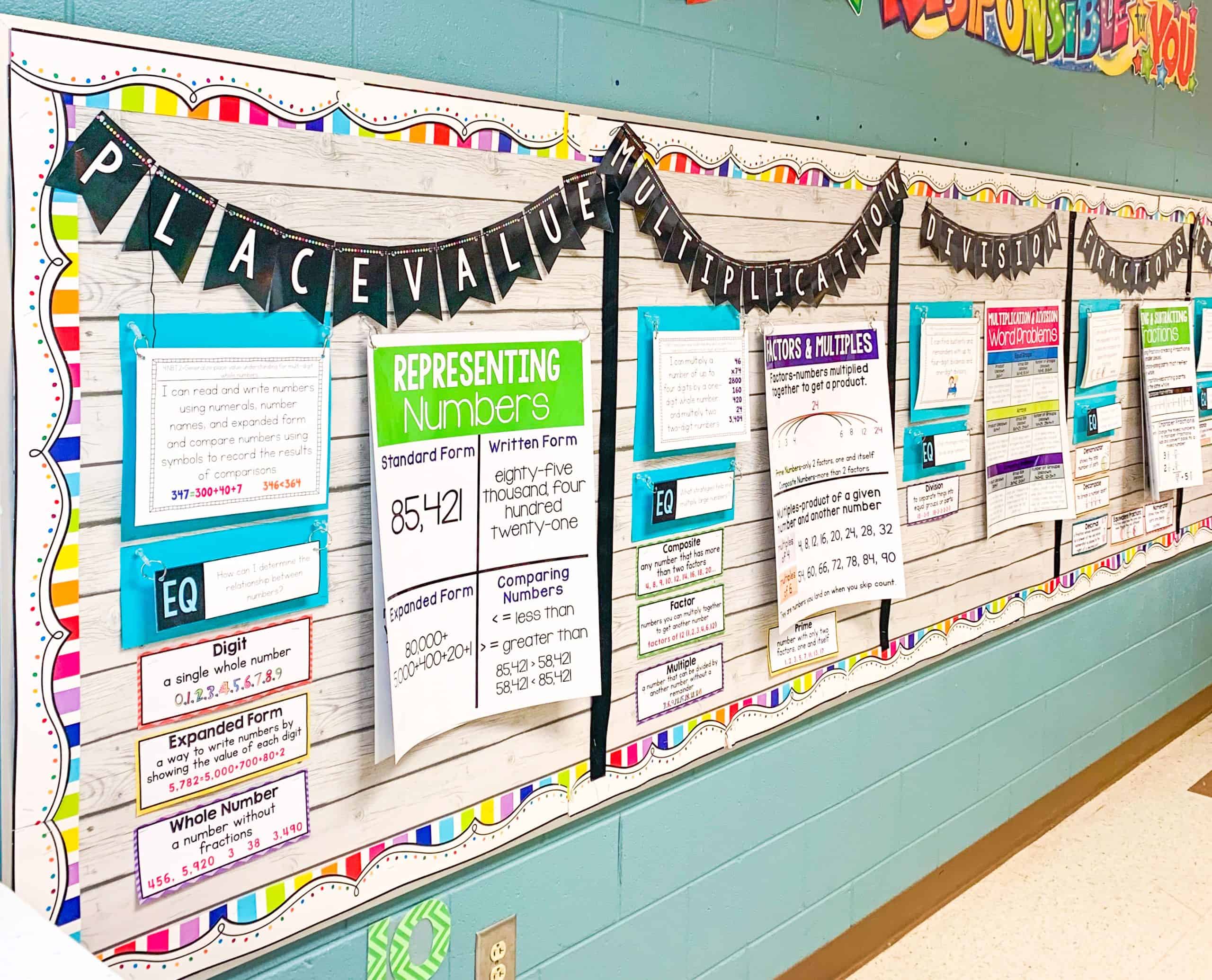 You can find the focus walls at the following links: Third Grade, Fourth Grade, Fifth Grade
2. Math Bulletin Board
I have one bulletin board dedicated to math strategies. On the bulletin board, I included problem solving steps and accountable talk sentence starters. I also added four levels of understanding which is great for standards based grading. You can find the math bulletin board here.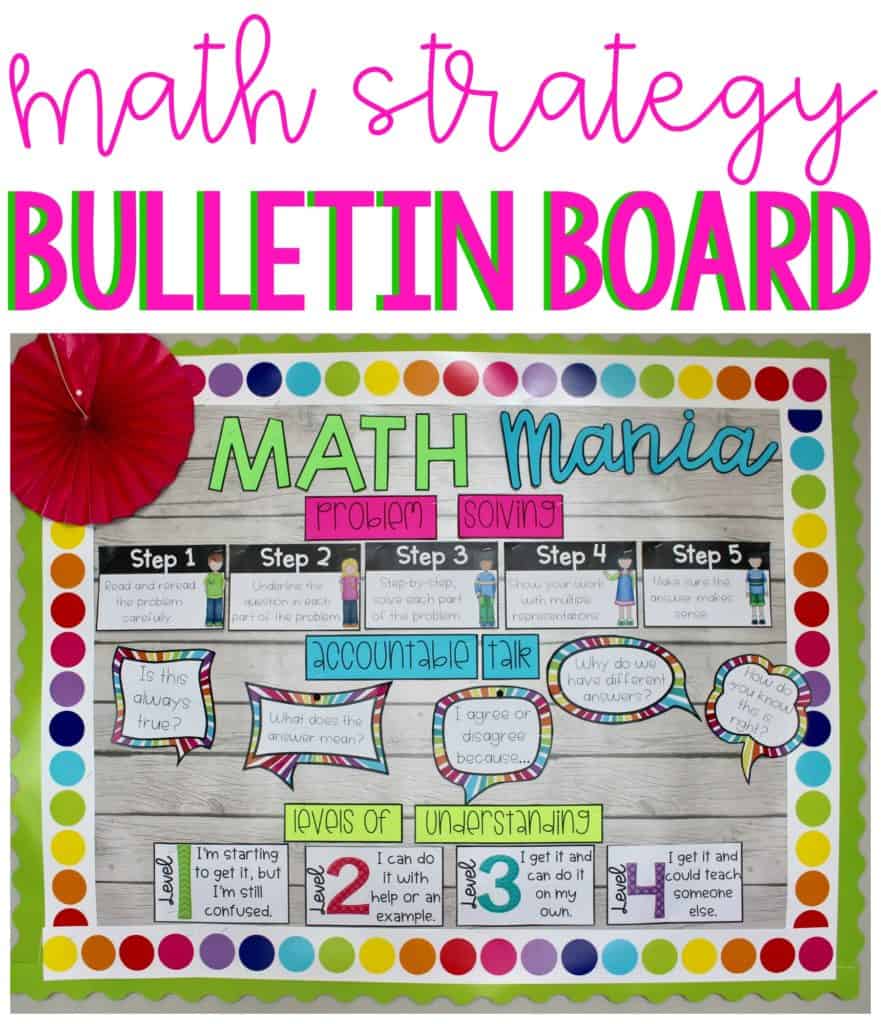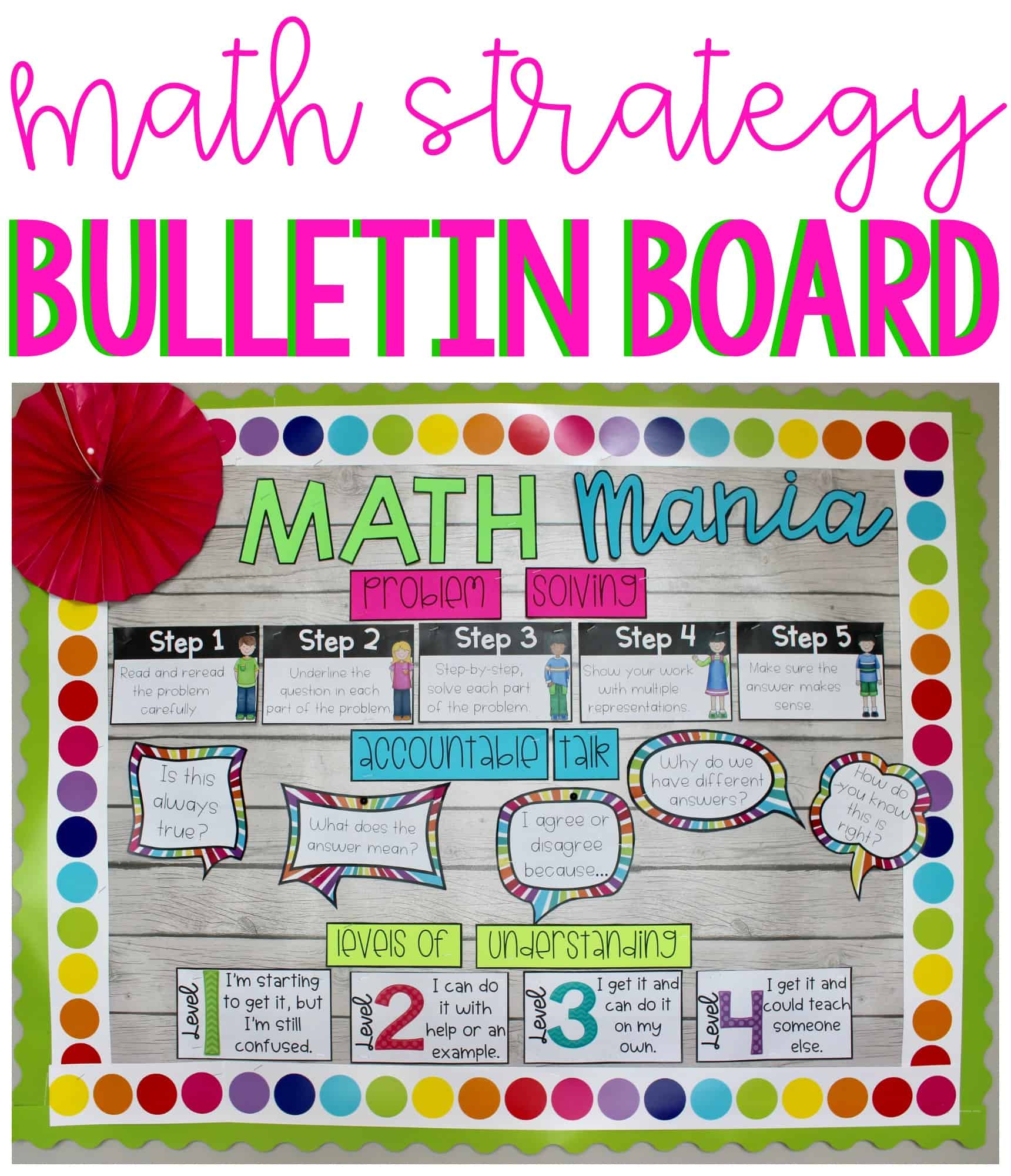 3. Words of the Week
I also love my words of the week bulletin board, and consider it one of my essential back to school resources. It's overwhelming and unrealistic for students to grasp a huge number of prefixes and suffixes in a short period of time, so I introduce one prefix or suffix a week to my students. For just a minute or two each day, we discuss the affix and practice using it in a sentence. I use those words to create a Word of the Week bulletin board. You can combine this bulletin board with my Homophone of the Week which is is the same format at the Prefix of the Week.
4. Anchor Charts
I certainly agree that anchor charts are best created together with students to give students' ownership over their learning. However, I teach multiple groups, and there's no way I could take the time to make an attractive set of posters for each group. It would take me hours, and that's not the best use of my time! (P.S. If you're one of the lucky ones who can whip one up—I envy you!)
Instead, I made an anchor chart with each group that is sort of a rough draft. After the lesson, I would hang my nice looking anchor chart. Over the course of several years, I've created several sets of anchor charts. The thing that I LOVE about these charts is that they are BIG! The information on the charts should be readable for all students, so I created 18″x24″ charts.
Since some teachers would rather have a regular 8.5″ x 11″ poster, so I created those as well. You can see below the difference in size of the two posters.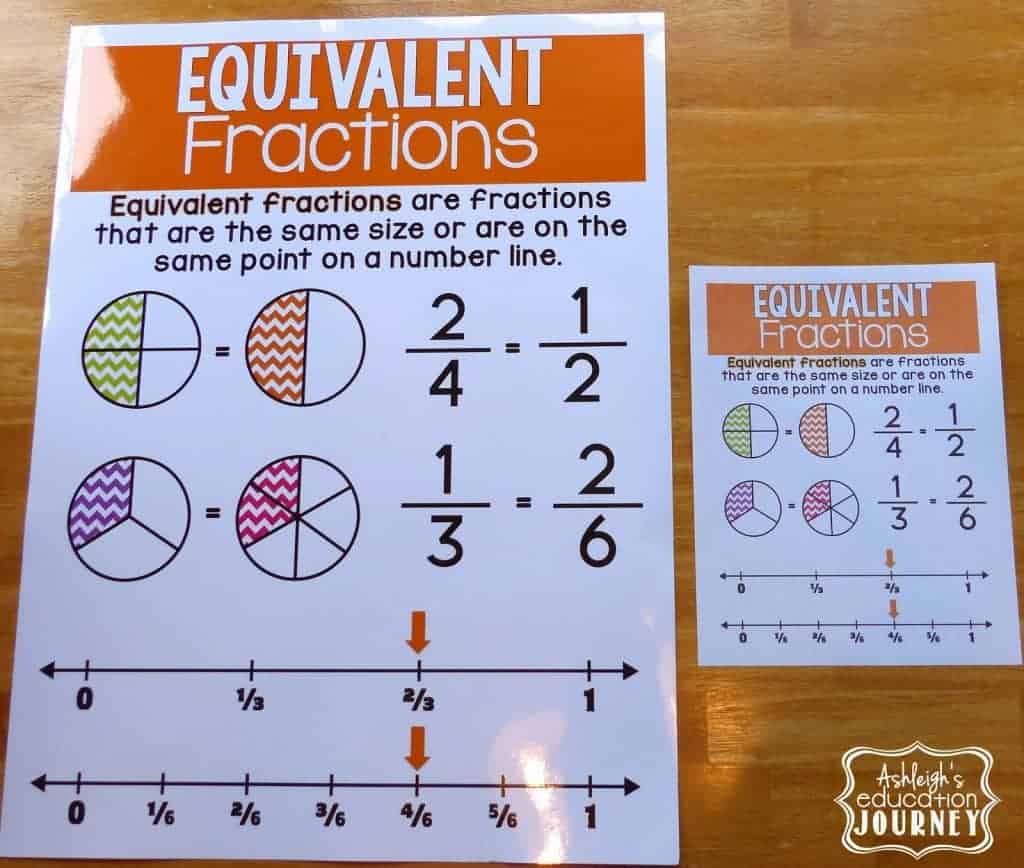 Here are the links to my anchor charts: third grade math, fourth grade math, reading, social studies, and science.
5. Desktop Helpers
These desktop helpers or name plates are different from typical ones, because I don't add student names. We constantly move around the classroom, so while students do have a desk, they don't sit in it all day. Instead, I prefer using that extra space on the desktop helper for different topics.
I find that adding a huge range of content is overwhelming to students, so I like to focus on one unit at a time. I place self-adhesive pockets on students' desks, and can easily swap out one card for another. The vinyl pocket you can see below, I found on Amazon. The pockets lasted a year, but by the end of the year they didn't look good.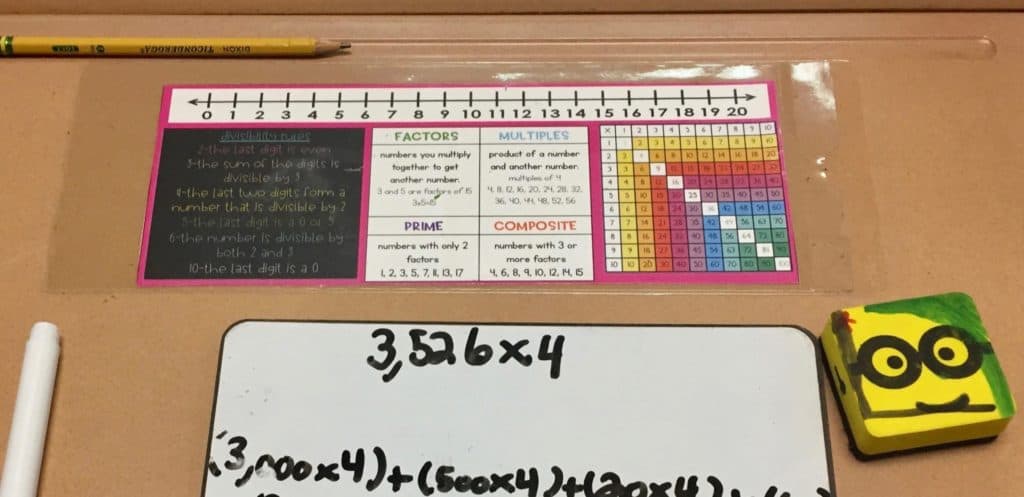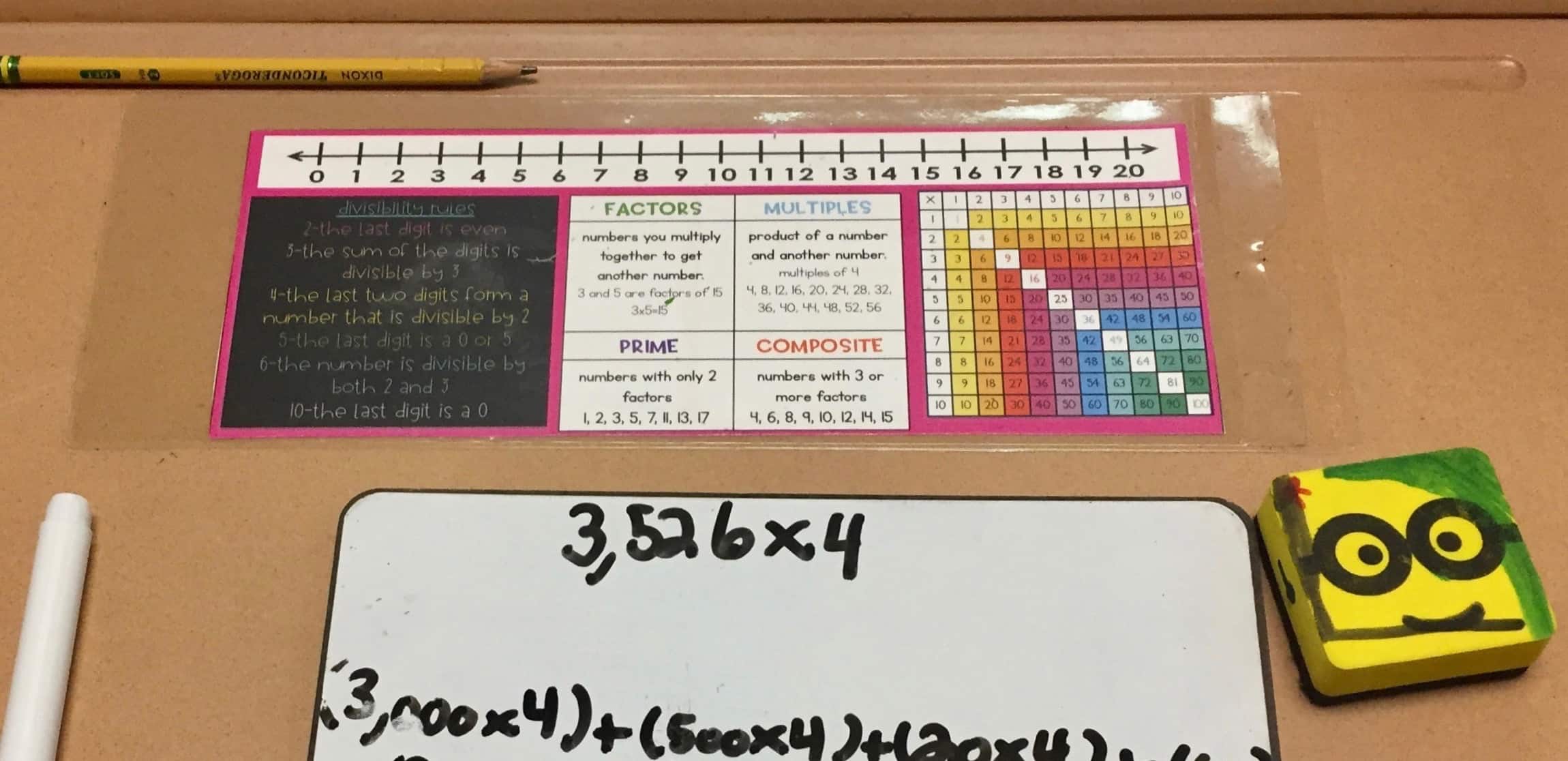 I have a language arts version that includes a range of reading comprehension strategies, writing graphic organizers, writing checklists, and parts of speech.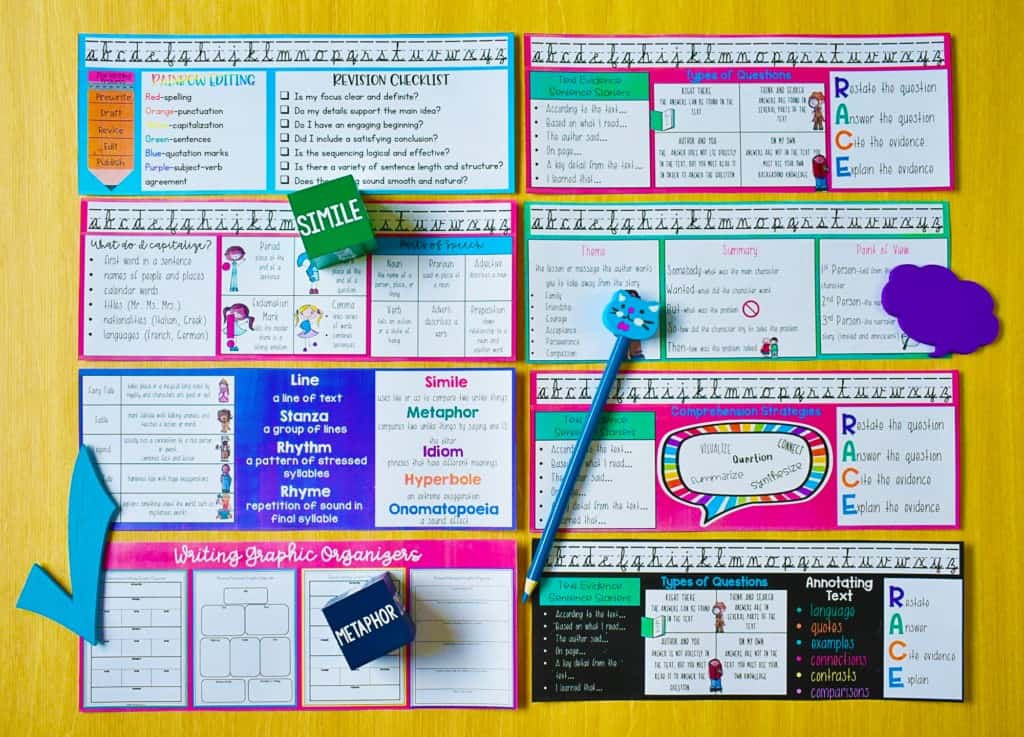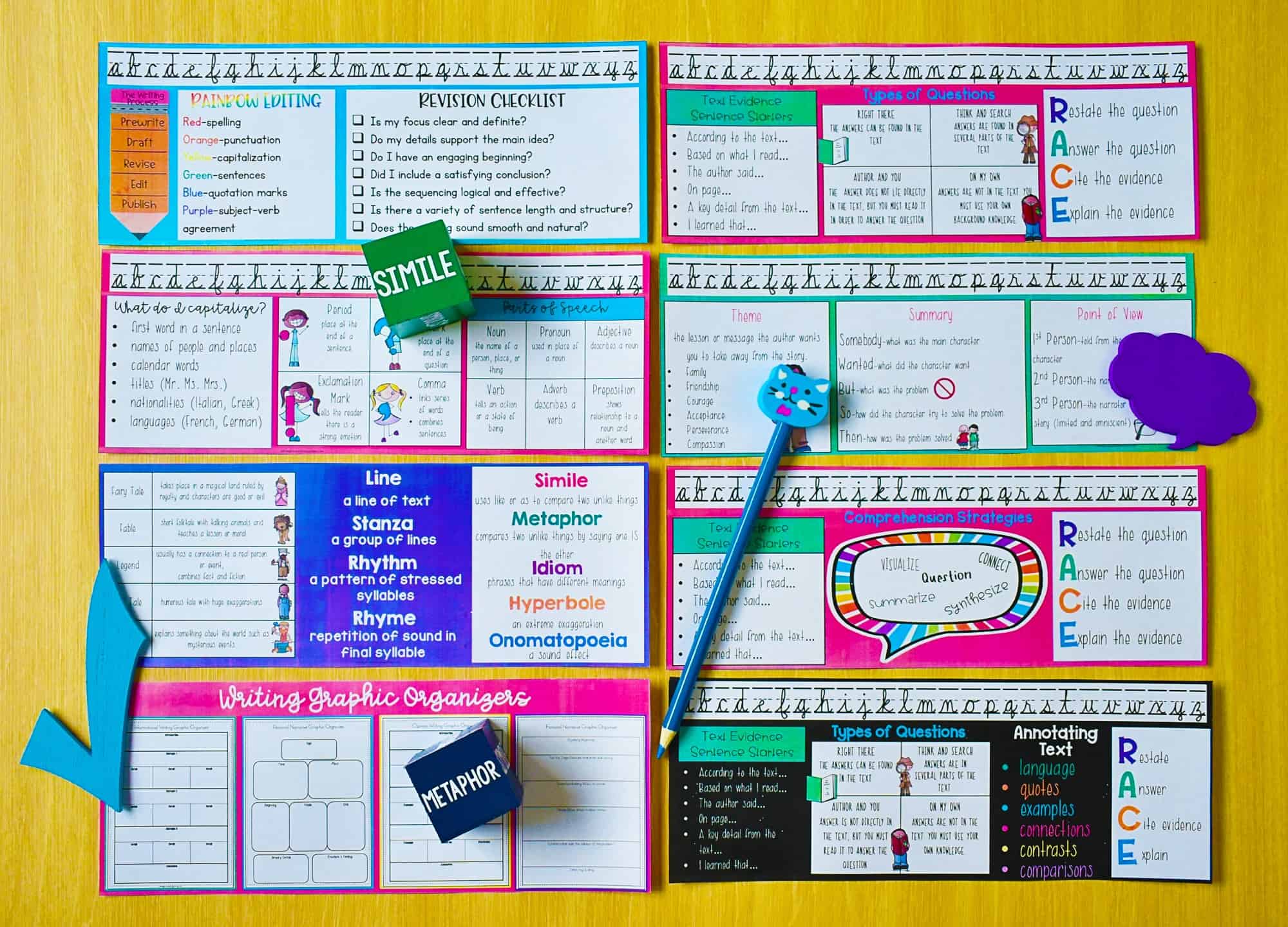 The math version of desktop helpers also includes several different options for representing multiplication and division to working with fractions. The measurement conversion help is a huge help for my fourth graders when we're in our measurement unit.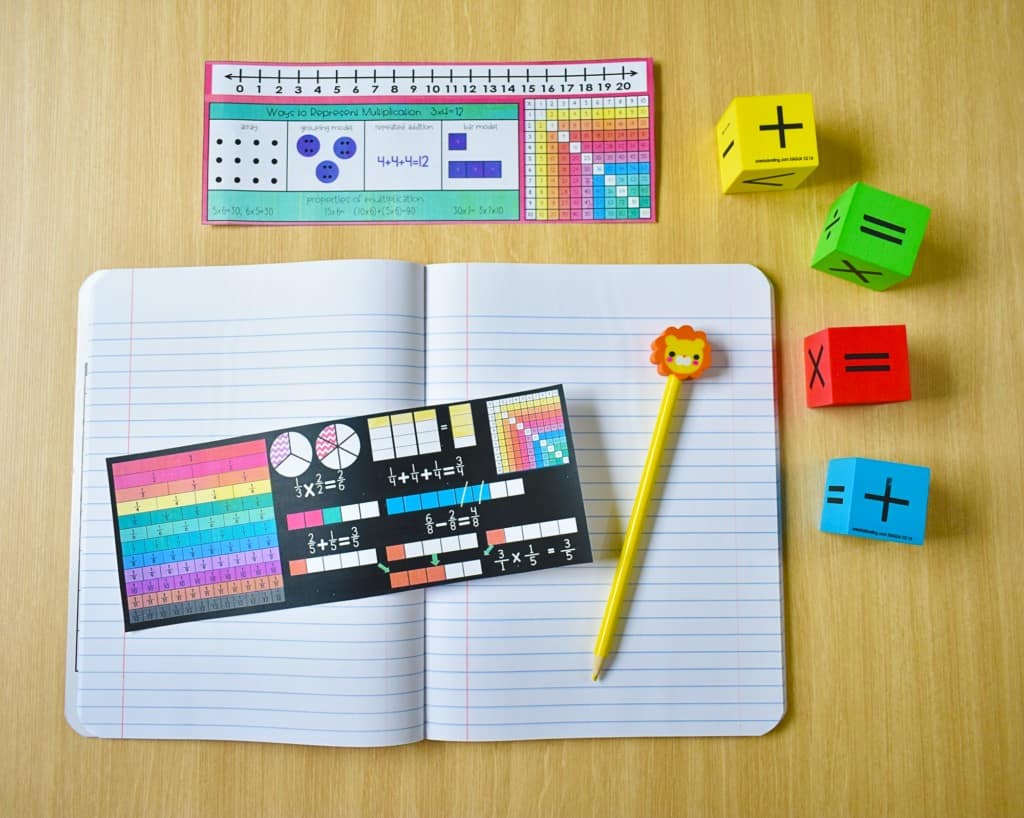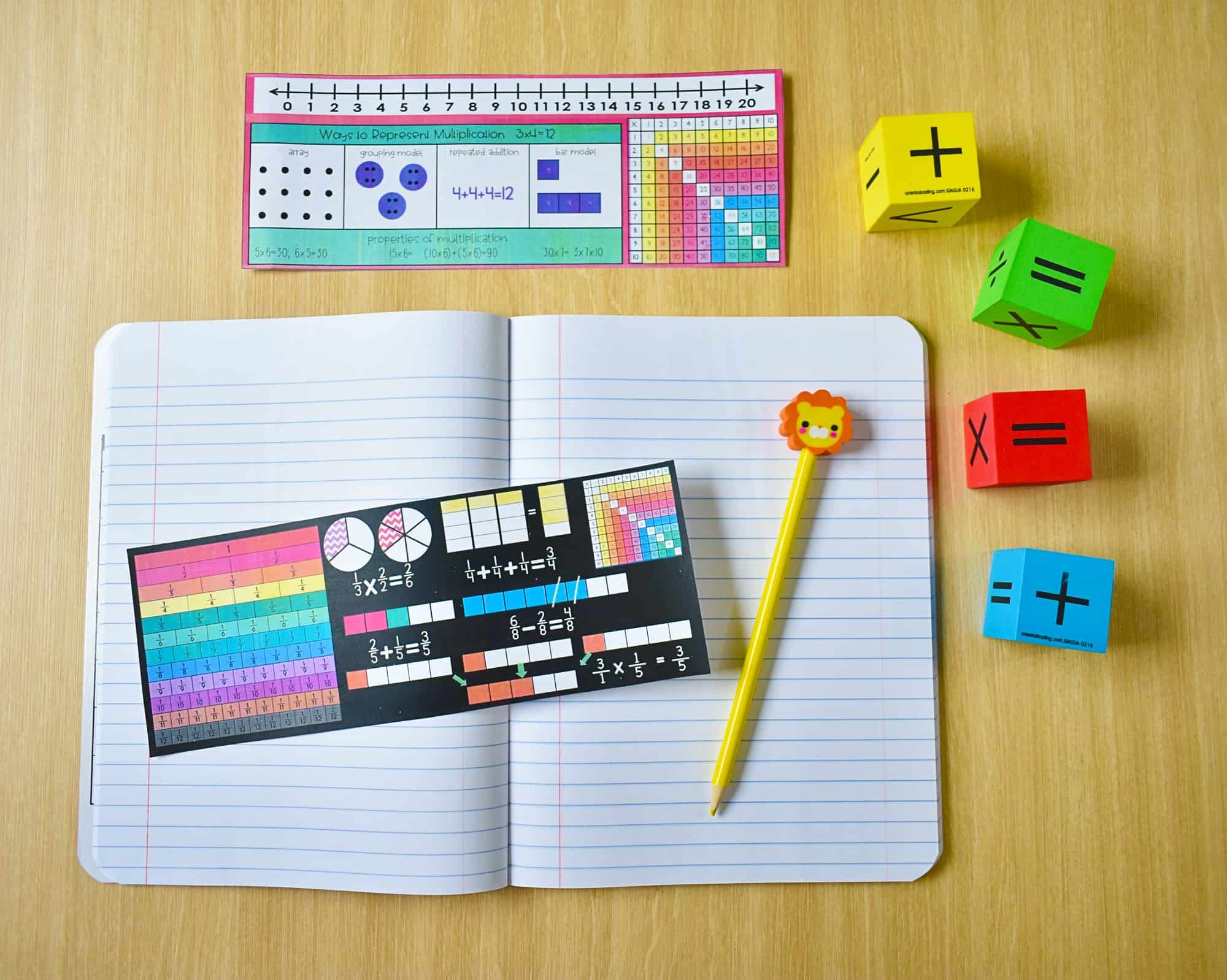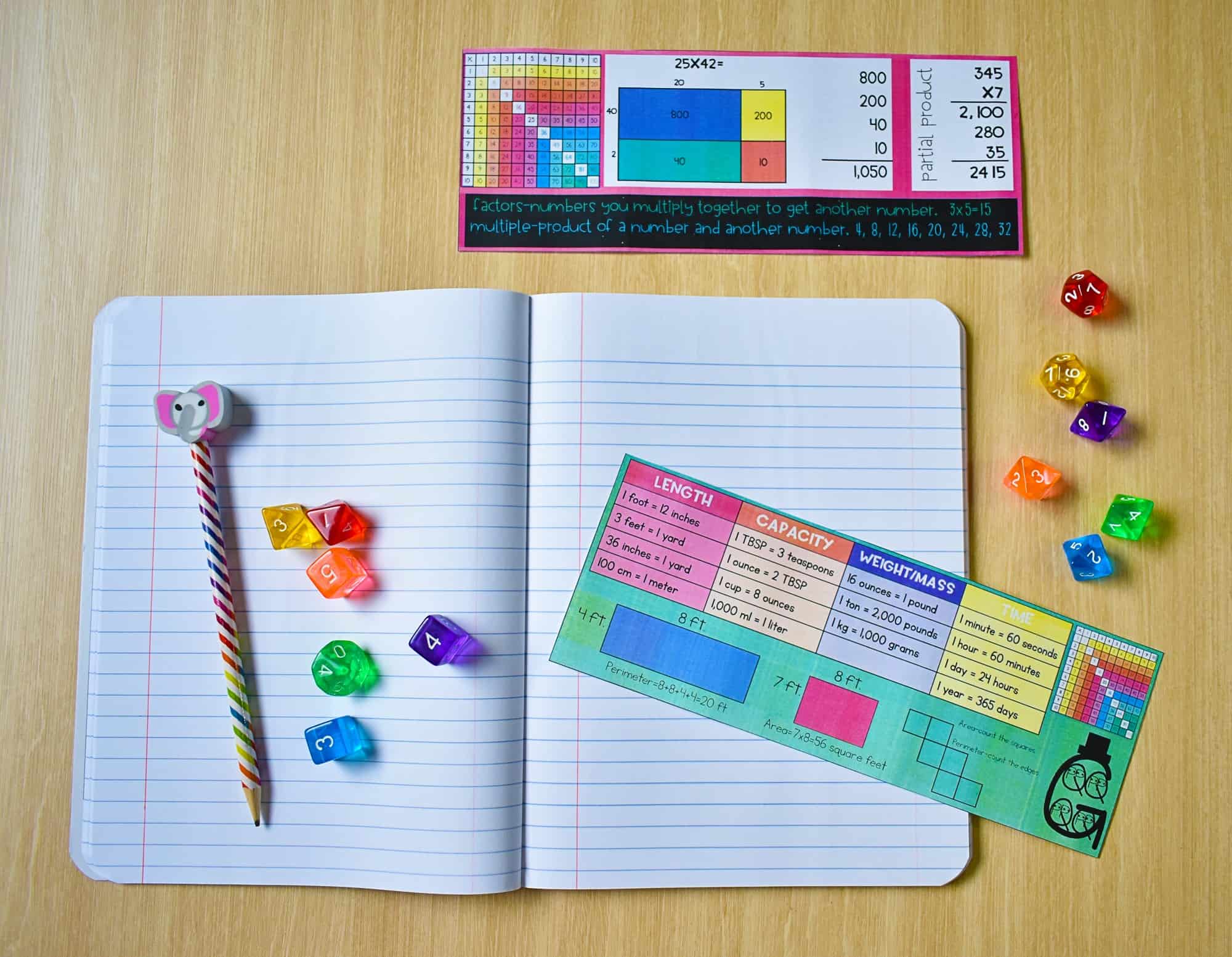 6. Open House
Open house is often when we make our first impression with our new students and their families, so it's critical that we present our best face and at least appear ready to go. I like to place activities that are easily completed, yet purposeful for students. I also like activities that get people up and moving around the classroom. One of my favorite open house activities is an open house scavenger hunt that I have my students and parents complete on our Meet the Teacher Night. This frees me up to float around the room and introduce myself, and it answers many of their questions.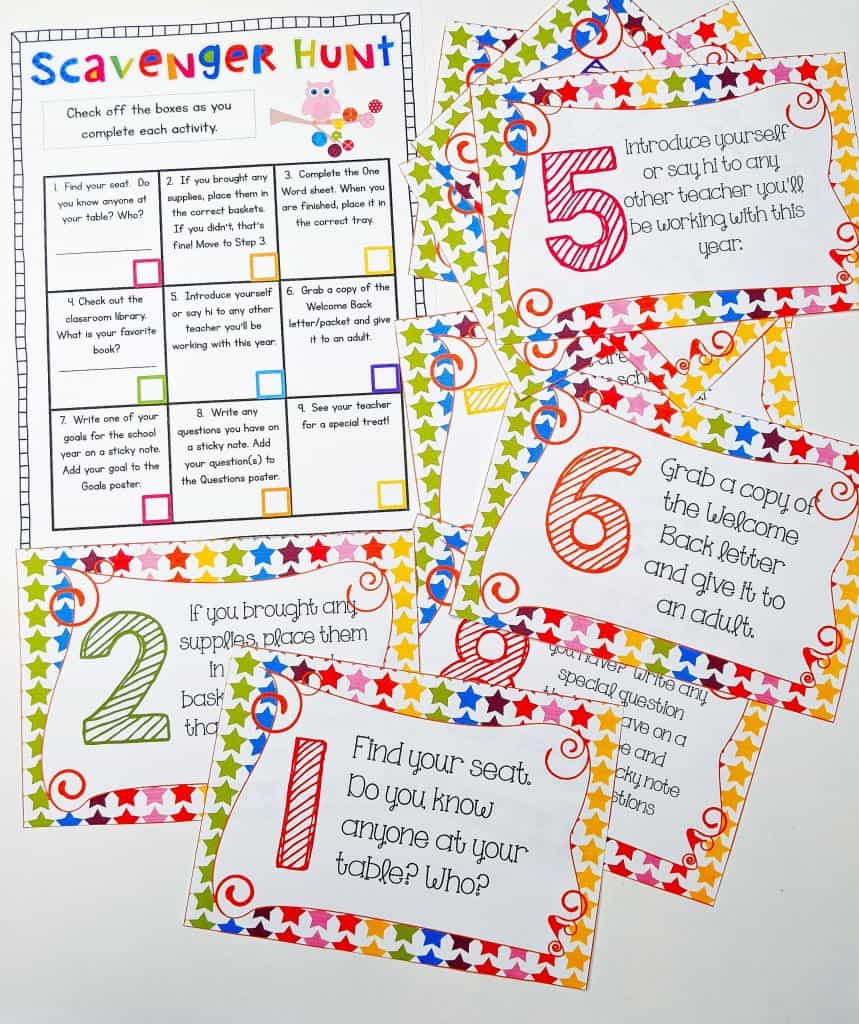 Some of the activities require students or families to fill out forms such as contact information or transportation forms. Other activities don't require students to write anything but to observe things such as the classroom library or to find their desk. You can find the link to the open house activities here.
7. Introducing Paragraphs
I always struggle at the beginning of the year with determining how long to spend teaching rules, procedures, and various classroom management lessons. I absolutely believe that these management lessons are essential for a smooth school year. However, I also feel pressured to dive into my curriculum as quickly as possible, because extra time is luxury I don't have. That's why I love combining back to school resources/activities with academic content. In this resource, I use some of my favorite back to school picture books for writing mentor texts that explicitly teaches students how to write a well developed paragraph.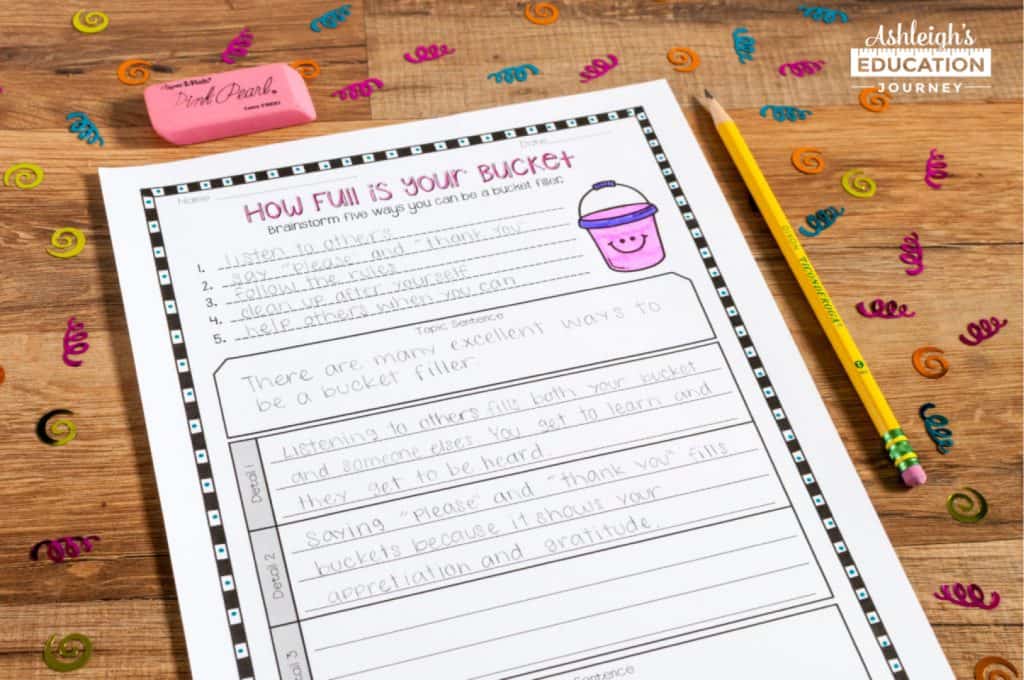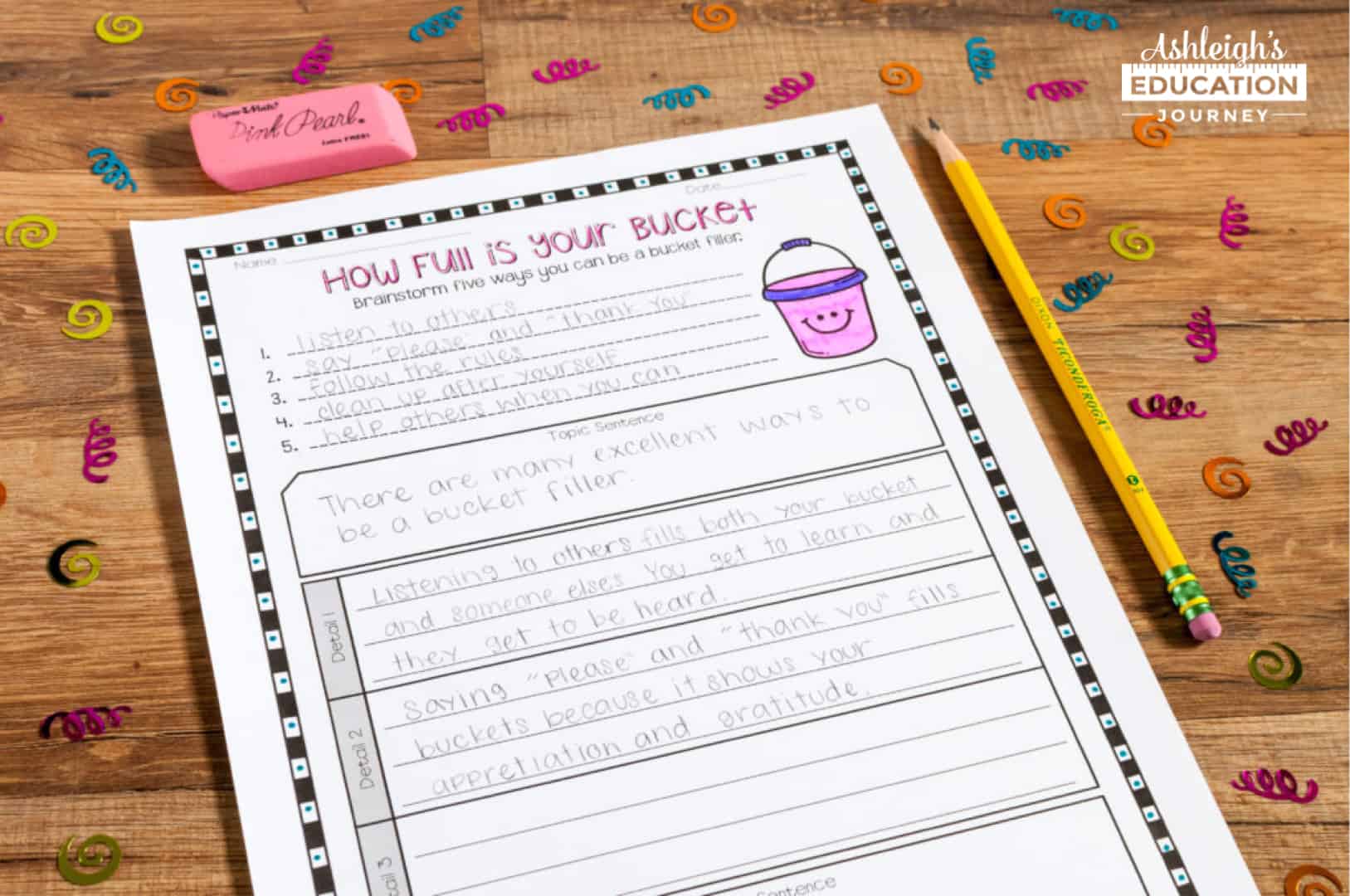 There is at least one printable for each lesson plan. All of the graphic organizers follow the same format, so students can become familiar with one graphic organizer. The graphic organizer starts small and gradually expands as students learn how to write different parts of a paragraph. You can check it out here if you're interested!
8. Back to School Escape
One of my favorite back to school resources are escape lessons. I absolutely LOVE using escape lessons or breakout activities to make my instruction fun and engaging for my students. I know that my students aren't ready for an academic breakout lesson early in the school year, so this Back to School Breakout isn't directed toward a specific grade level or standard. Instead, this focuses on critical thinking and puzzle type activities that are suitable for multiple grade levels.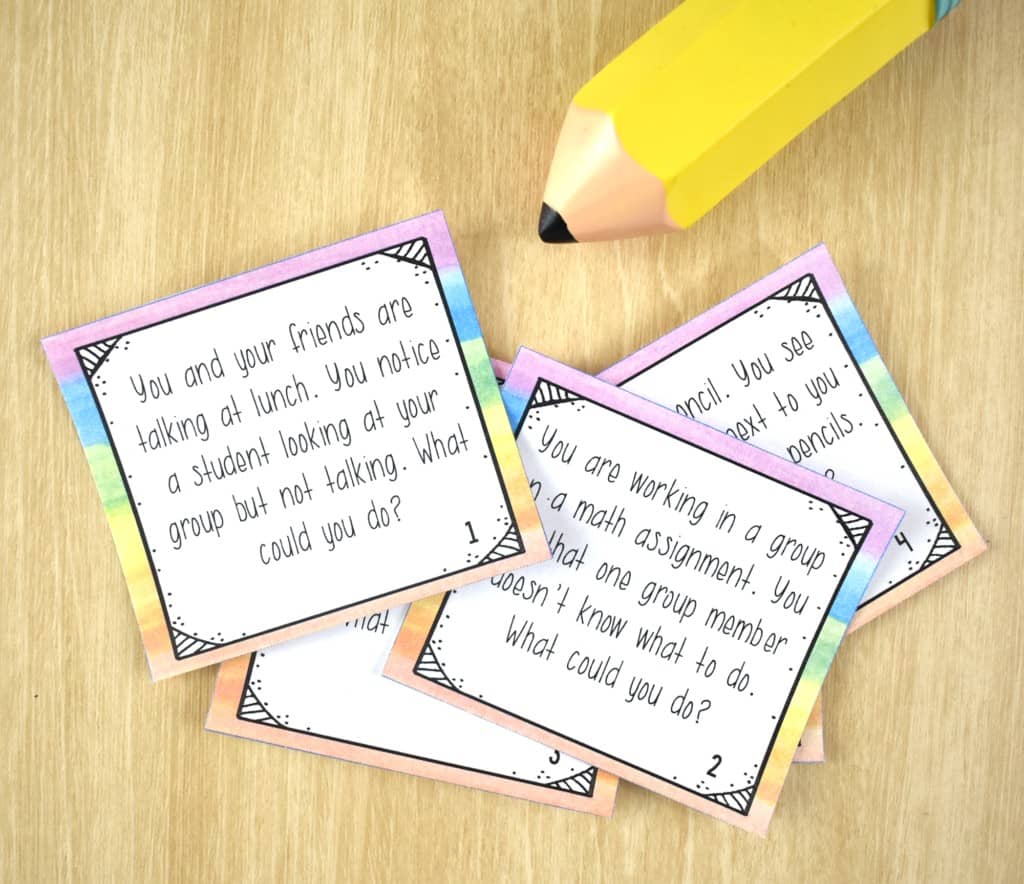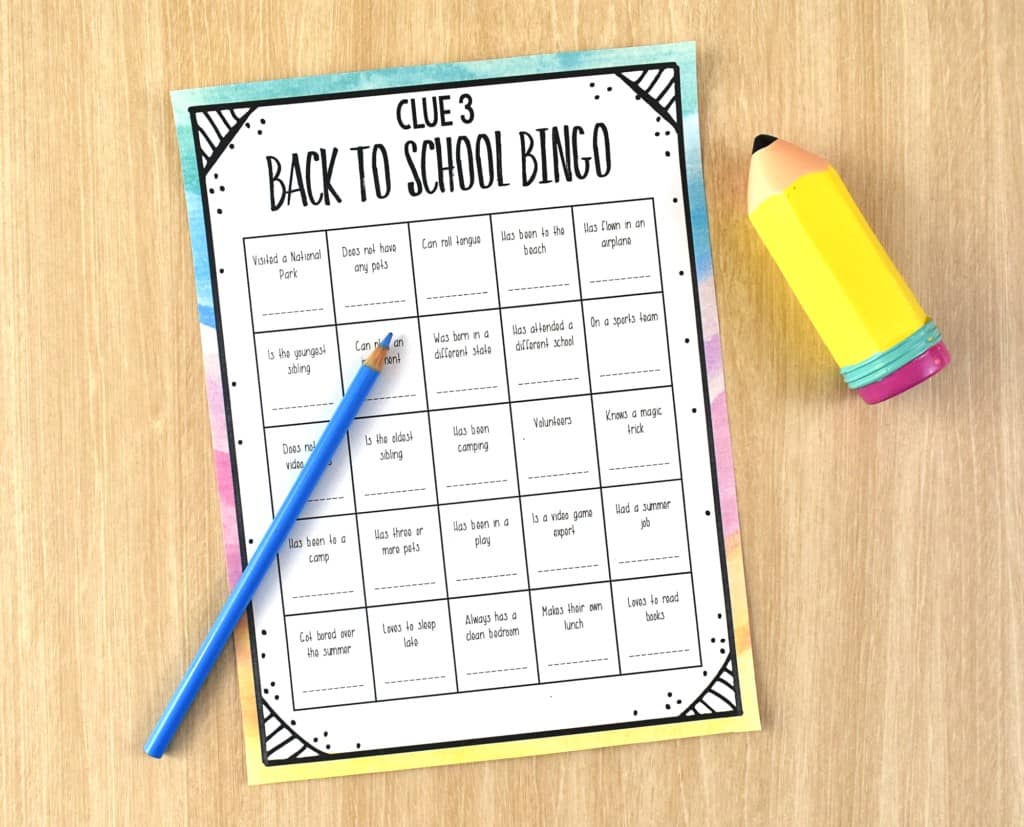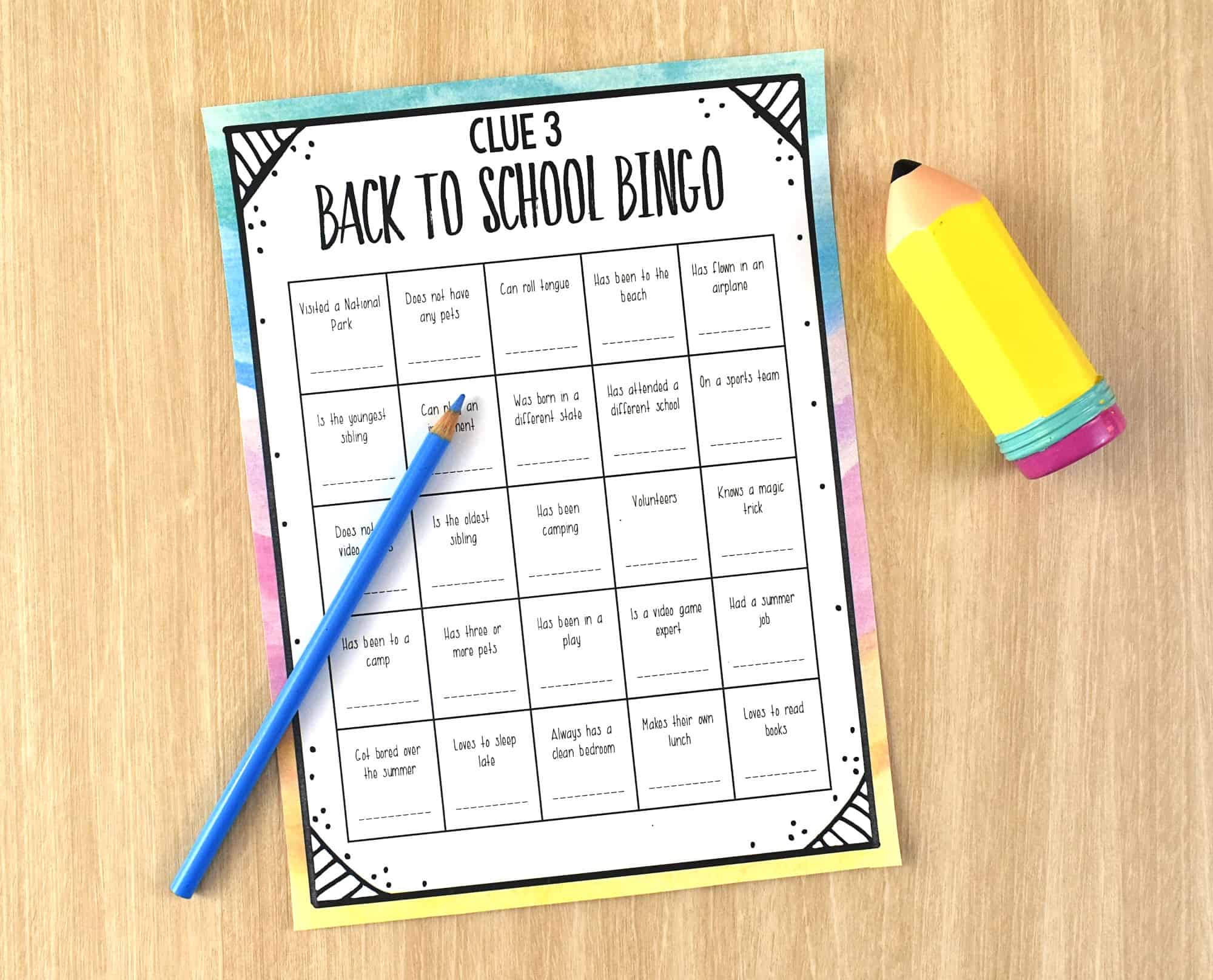 I love the challenge and fun this will provide my students during this busy time of year! You can see the activity here!
9. First Days of Math Workshop
The first few days of school are crucial for developing the procedures that will guide the class for the rest of the school year. Students respond best when procedures are taught in small chunks of time, rather than trying to teach every procedure in one lesson. I've found that the most efficient way to do this is to teach a brief lesson on a math workshop procedure prior to teaching my math lesson.
In my First Days of Math Workshop resource, you'll find detailed lessons on teaching 10 essential procedural lessons that are important for face-to-face instruction and distance learning.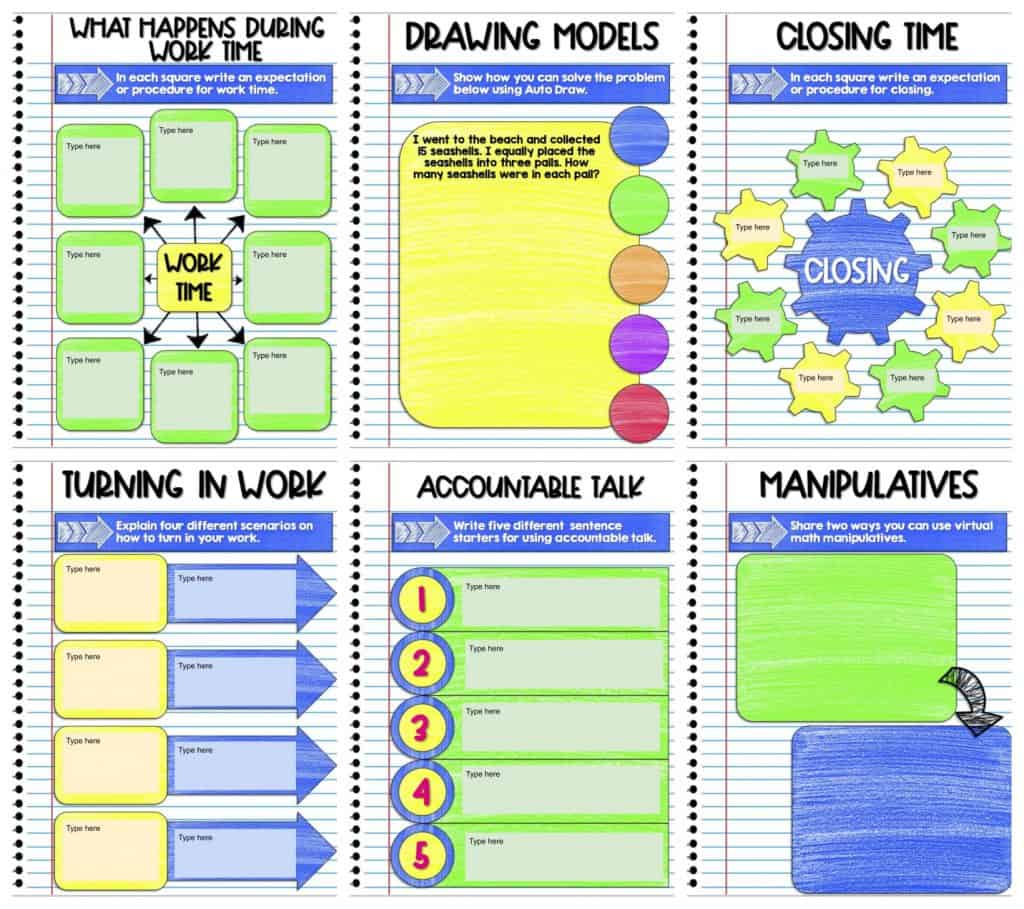 10. Nonfiction Text Structures
I love introducing this challenging concept at the beginning of the year. This gives students the time they need to process and and apply nonfiction structures in all content areas throughout the year. You can find these lessons here.
In the compare and contrast activity, students find similarities and the differences between their current grade level and their previous grade level. You can use cause and effect relationships to help students understand the reasoning and importance of your classroom rules and expectations. The sequential order activity allows you to review arrival and dismissal routines. One option for the descriptive writing activity is to have students describe what math workshop or what reading workshop looks like and doesn't look like. Problem and solution text structure gives students the opportunity to practice finding solutions to common problems.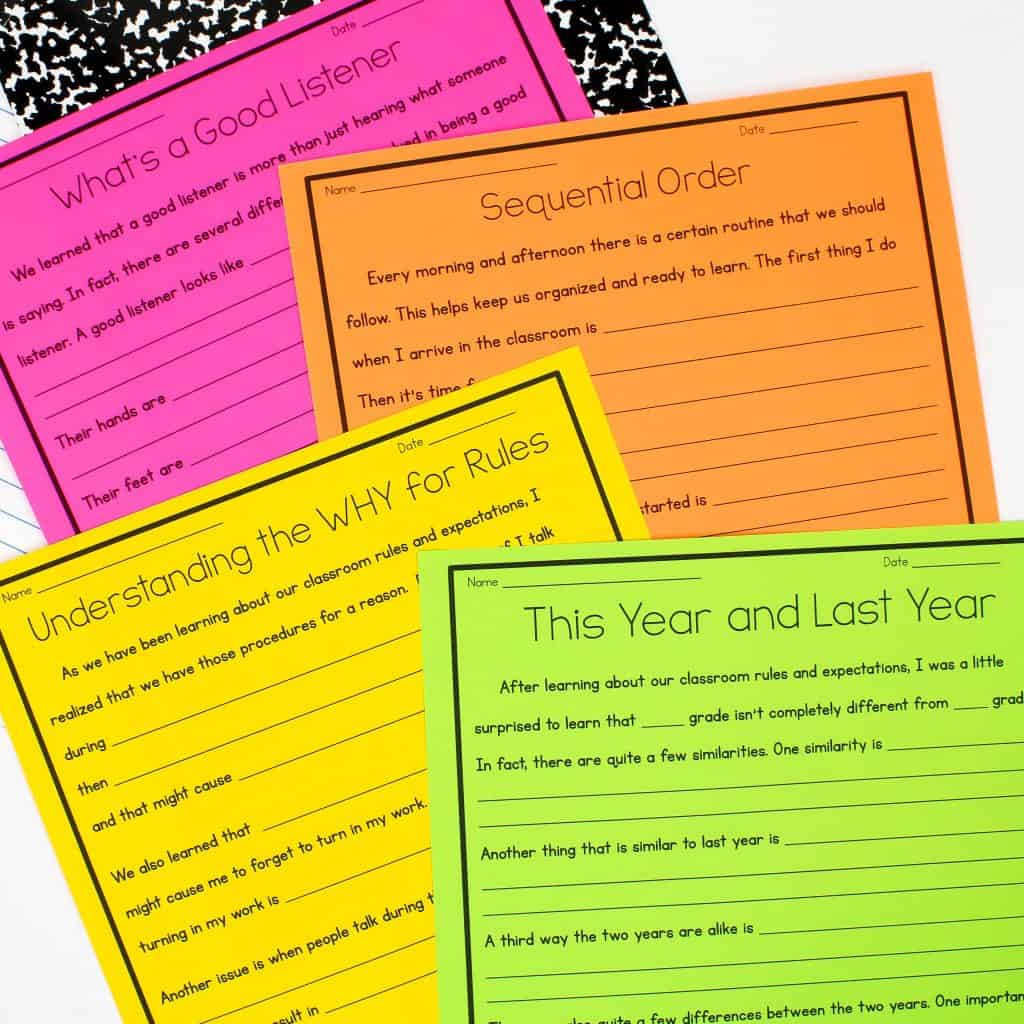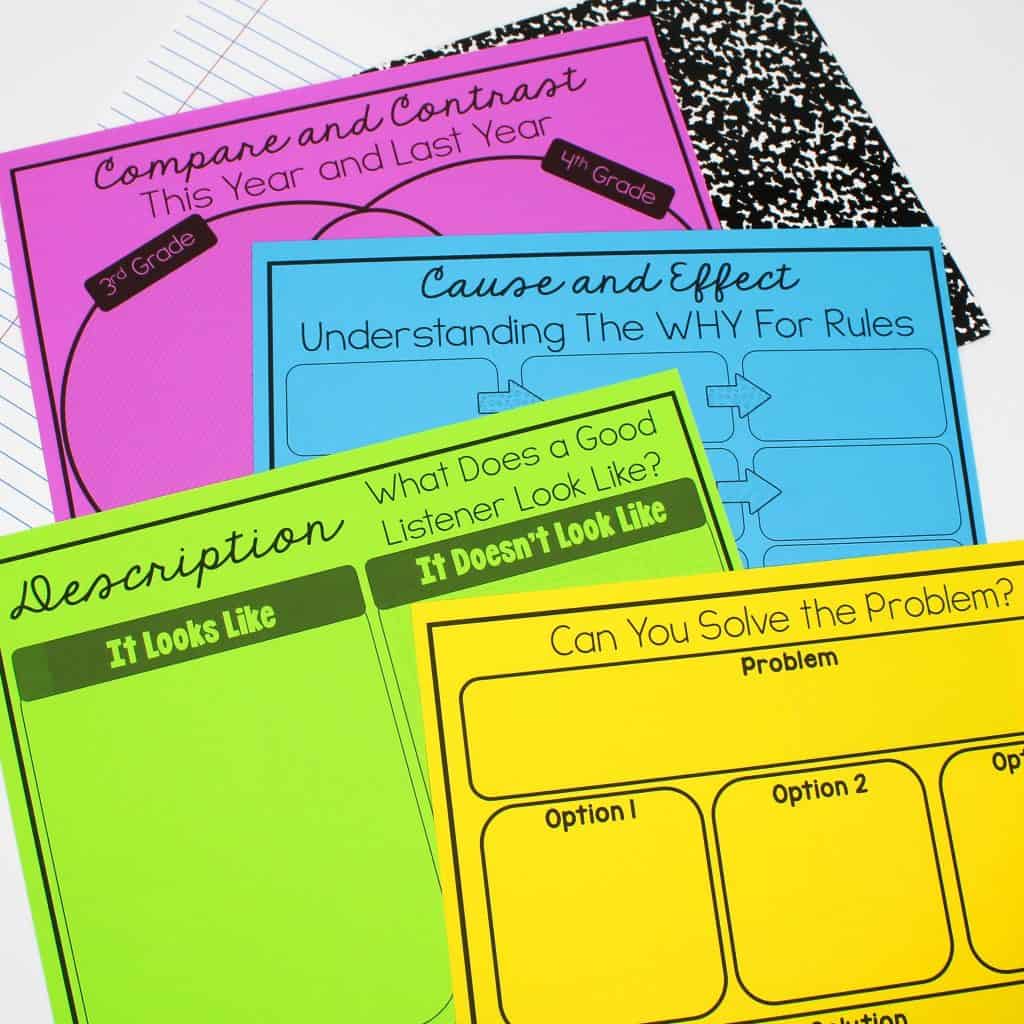 You can find all of the lessons above in my Nonfiction Text Structures With Back To School Activities resource.
Hopefully, these back to school resources and ideas will give you a little back to school inspiration!