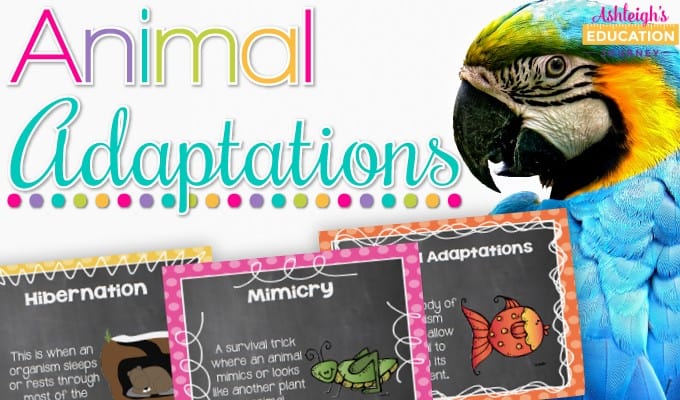 There are several fun animal adaptation activities and lessons that students love, and there are so many ways to make this topic meaningful to students. This post shares a few activities you can use to teach plan and animal adaptations, as well as a link to my Plant and Animal Adaptations unit.
Birds' Beaks Experiment
Last week we did one of my favorite animal adaptation activities ever. We've been studying how birds' beaks are physical adaptions of birds. To expand on this concept, we did an experiment on birds' beaks. This activity does require quite a bit of preparation, but I feel that it is definitely worth the work. I collected several types of tools to serve as birds' beaks (tongs, tweezers, slotted spoons, eye droppers, staple removers, etc.)  Then, I collected a variety of bird foods (snails/macaroni, grubs/m&ms, nectar/red water, worms/ gummy worms, small seeds, large seeds, flesh/staples in cardboard, fish/paper clips, beetles/raisins, duckweed/Styrofoam).  I typically mix the food in with oatmeal or potting soil to make it a little more realistic for students.  During the activity students have two attempts to collect as much food as possible with the two beaks of their choice.  I like to give students 30 seconds for each attempt, and I have students record their results on their data collection sheet. This is probably one of my top five favorite lessons for the entire year, because my students learn so much about adaptations.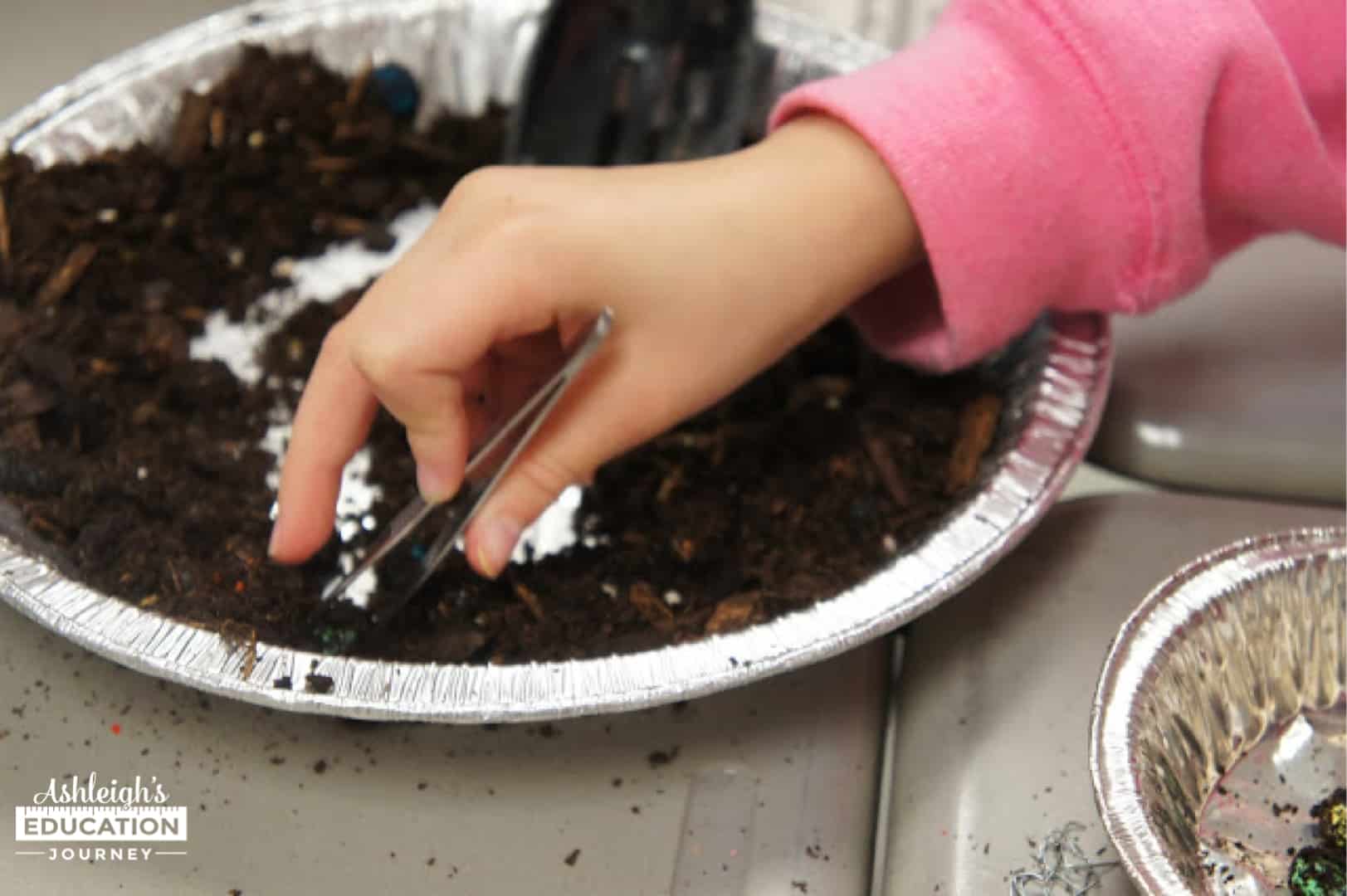 Yum!  Snails!
 Grubs anyone?
 Students complete this recording sheet as they work. This helps keep them organized and moving in a productive directions.
 Every year my students LOVE this animal adaptations activity!  I think it really drives home the idea of how different birds have adapted to live in different habitats.
Bird Beaks and Feet
I use the hands-on animal adaptions activity to lead students into a worksheet on bird beak adaptations and a sorting activity on how birds' feet are adapted to different environments. Students match the bird's feet, with a description and picture.
Camouflage
Another animal adaptation students learned about was camouflage. My students colored and hid butterflies around the room, and they colored butterflies, so that they would blend in to their "environment".  This was such a fun activity, and since I teach two different groups of students, each group got to go on a butterfly hunt to try to find all of the hidden butterflies.
Animal Adaptations Reading Passages