Each year around this same time I start feeling crunched for time, because I'm always behind the curriculum map, and little assemblies and programs start popping into our day on a regular basis.  I'm always happy for my students to have new and interesting experiences, but I do feel the pressure of not falling too far behind.  Despite this time crunch, I feel that it's important to set aside some time for teaching students about Veterans Day and to allow them to complete a few activities.  I recently created a Veterans Day Choice Board that gives students choices in the activities they complete.   Best of all, the choice board and all of the activities in this post area available to you for FREE! There are also student directions for each of the activities.  You can get your copy of the Veterans Day Choice Board by clicking here!  I did recently update the file to remove the apostrophe from Veteran's Day. I had the sweetest email explaining why I should not include the apostrophe-I had no clue! I've updated the file without the apostrophe.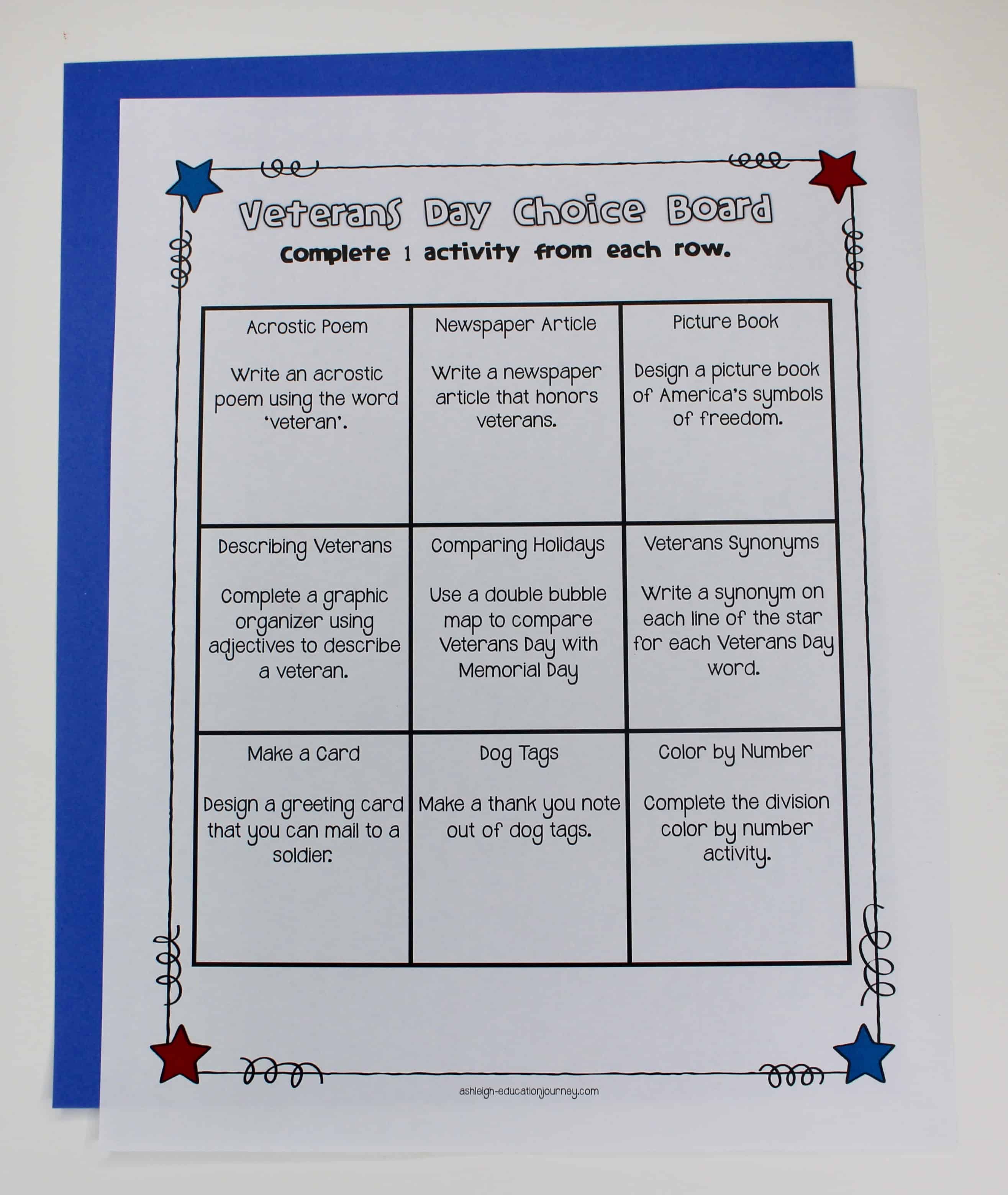 In one activity, students create an acrostic poem using the word "veteran". You can have students write one word, phrase, or sentence on each line. In a different activity, students write a newspaper article about veterans. I've included a newspaper template students can use to write the article. Students also have the choice to create their own picture book on American symbols. They can either draw a picture of the symbol or they can print a picture to glue to their books. Students should also write a brief paragraph about each of the symbols.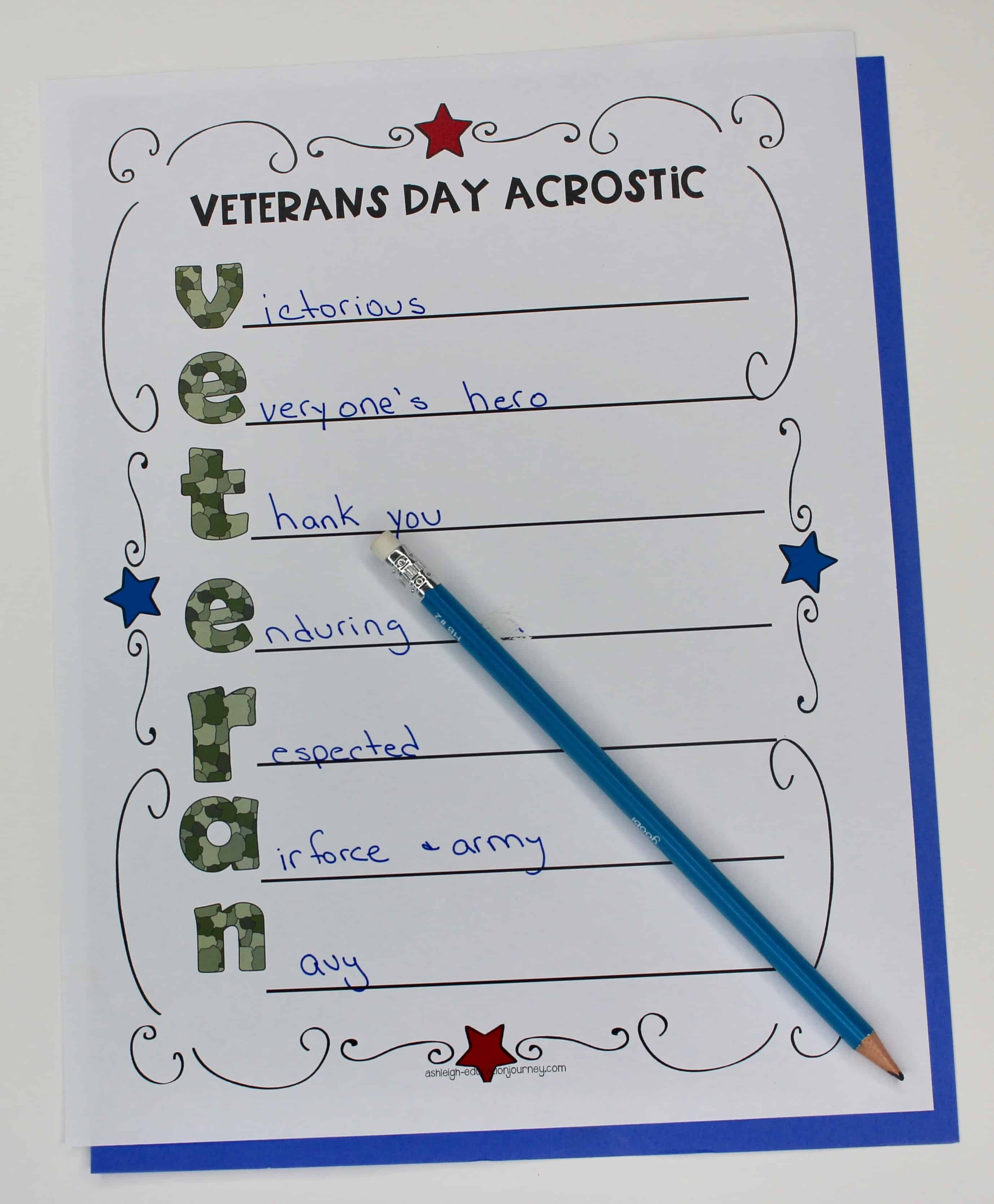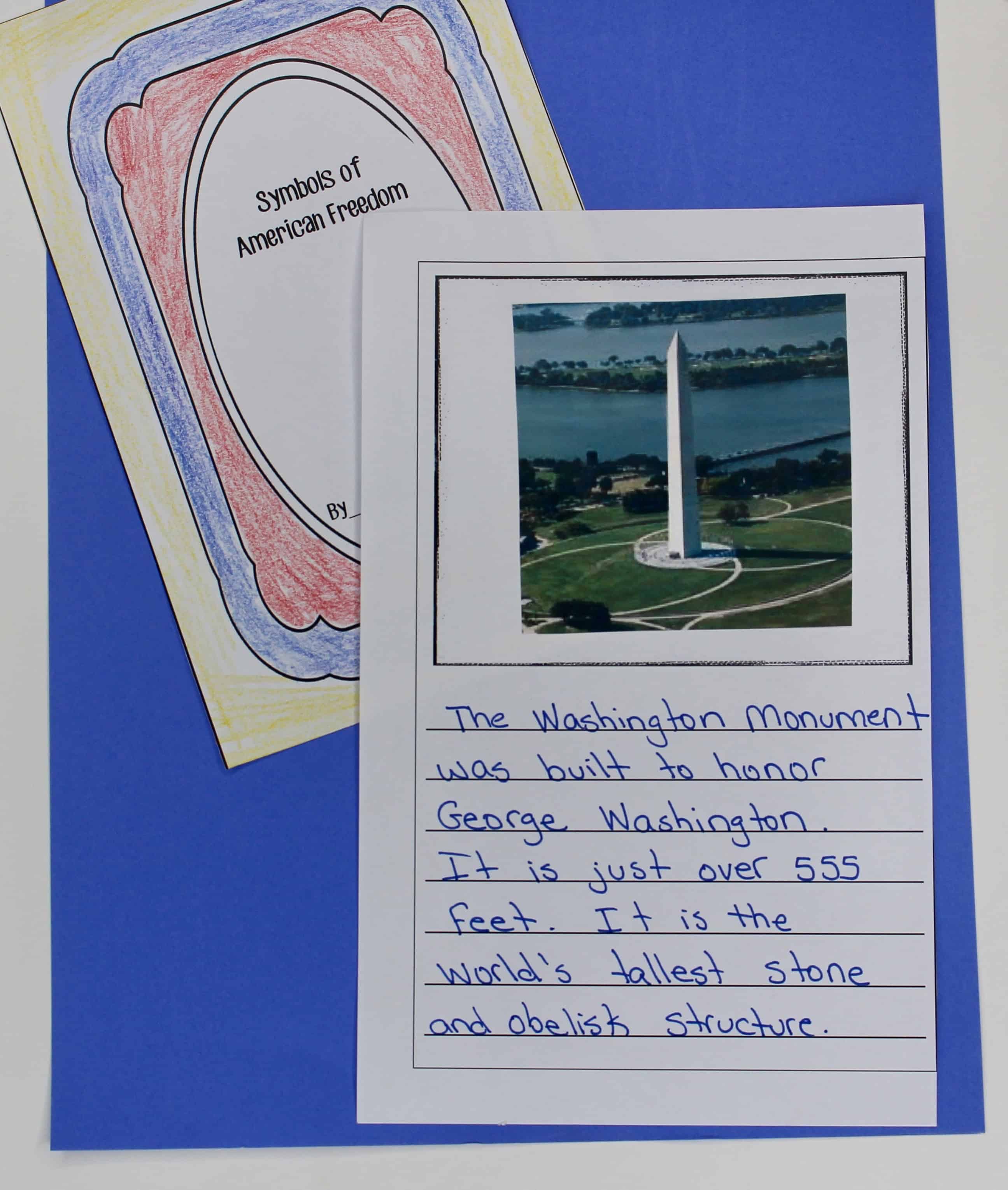 The activities in the second row include several more writing activities. One option is for students to write a descriptive paragraph describing veterans. Students may also compare and contrast Veterans Day and Memorial Day, or they may complete a synonym activity.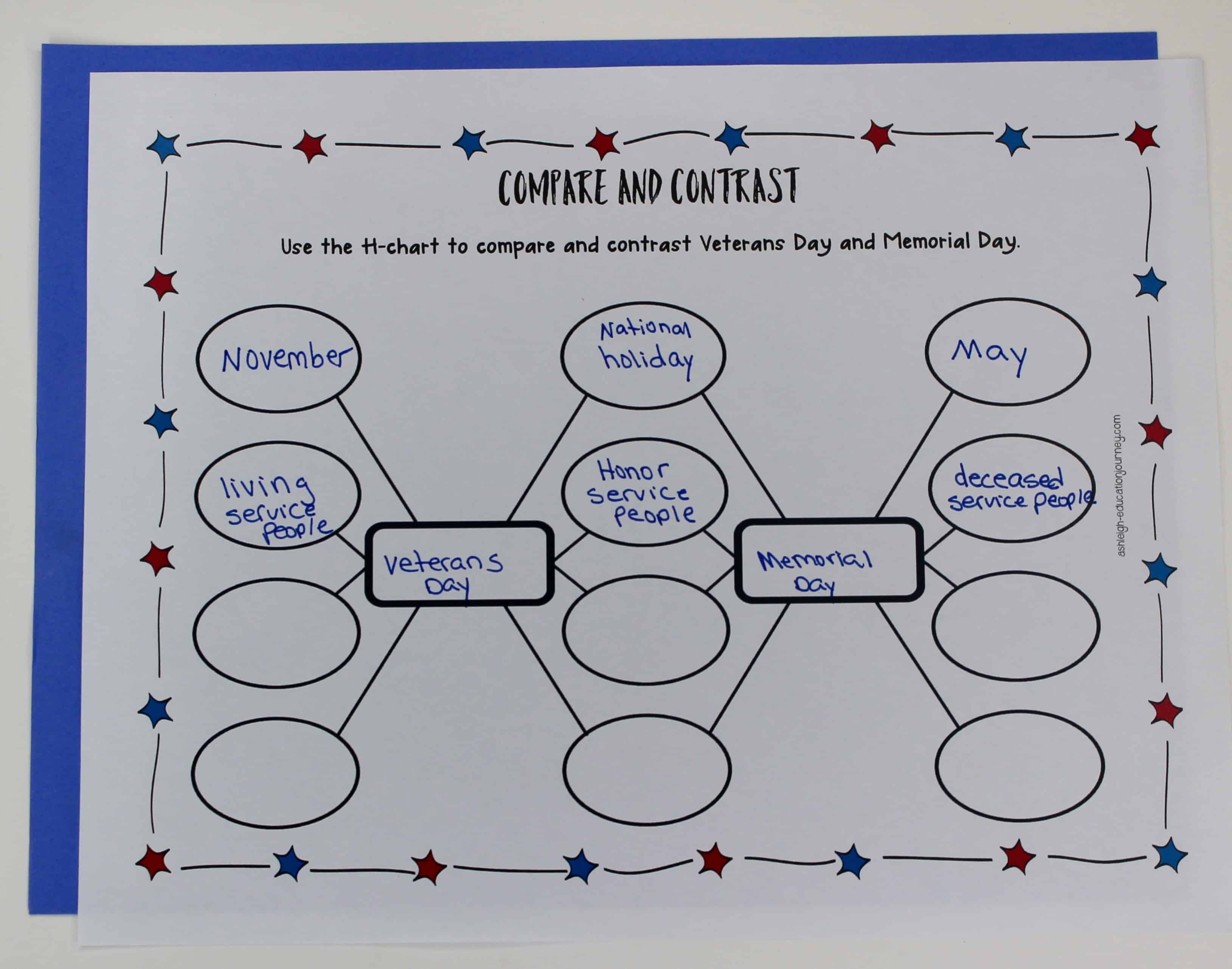 The last row includes three more fun activities that students will enjoy. In one activity, students design a greeting card that they can give to a veteran. There are explicit directions for what students should include in the card. There is a dog tag activity, where students write what they are thankful for on a collection of dog tags. The final activity is a patriotic color by number. The printable consists of basic division problem, so that any upper elementary student can complete it independently.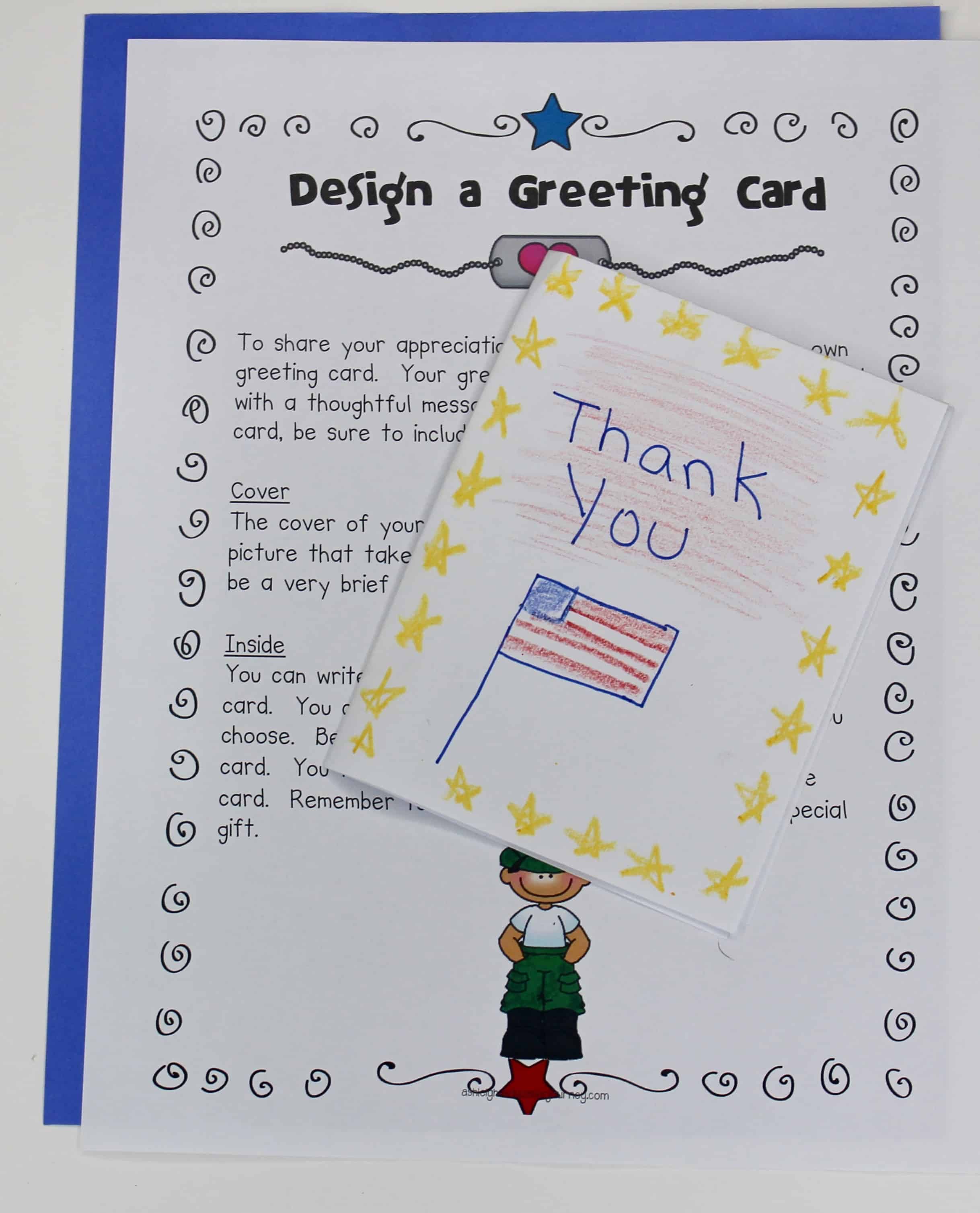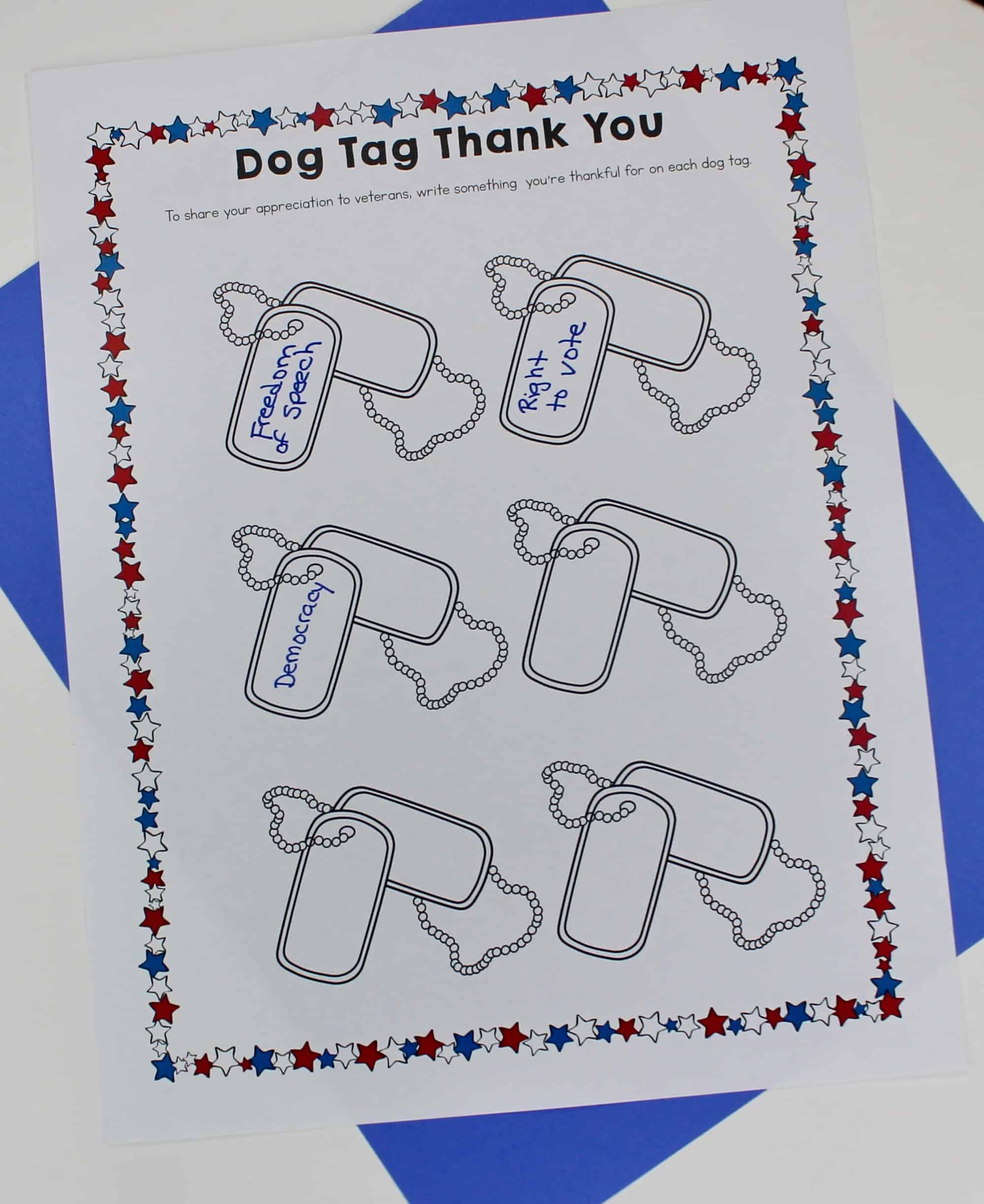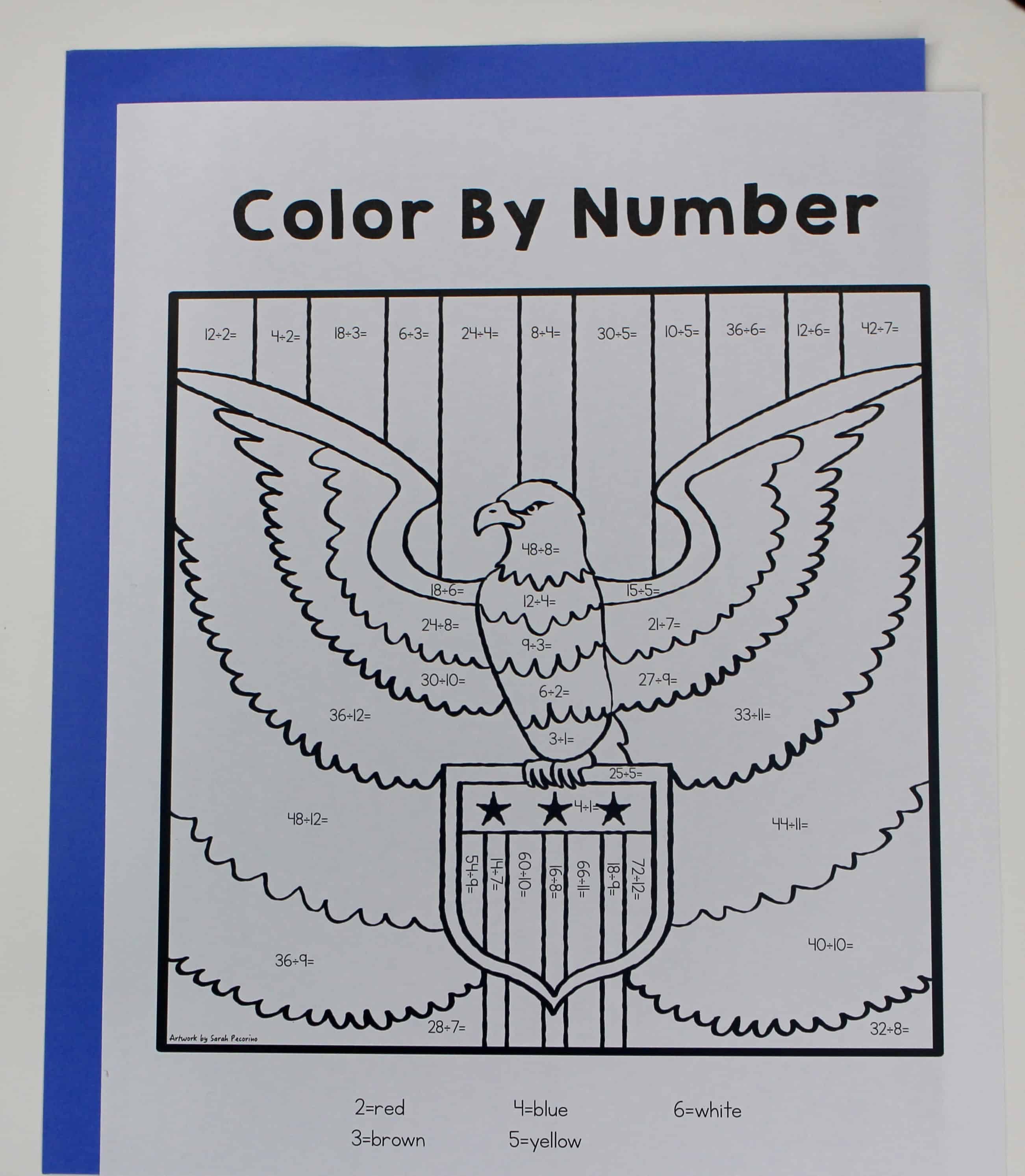 You may use these activities with the choice board or as stand alone activities! Some of the activities could even be added to your language arts centers. I hope that you find some of them useful!