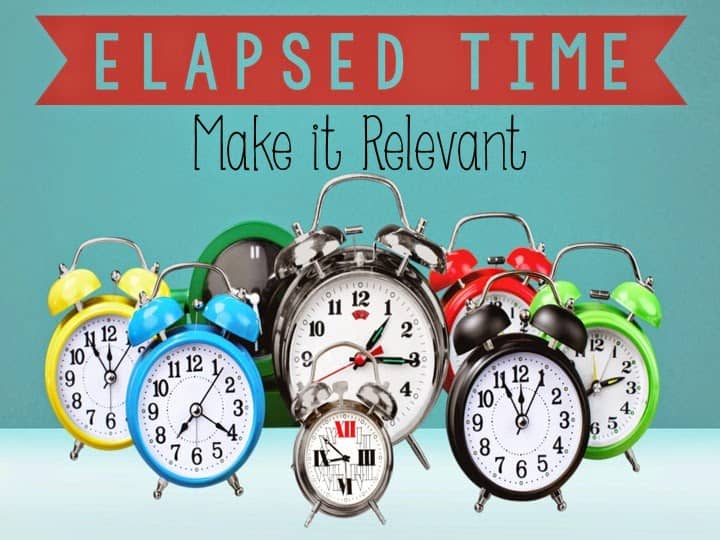 Do any of you have one of those topics that you just dread teaching? You know, that topic that you try to put out of your mind as much as possible. For me, that would be elapsed time. It's the one topic that I wish I could skip. Since that's not going to happen, I do try to make the best of it. I don't know if I'll ever love teaching time, but I am learning to make it more manageable.
This year, one thing that I did differently was to give a time pretest. I used the pretest to get a better idea of what basic time concepts my students already knew.  The pretest started with very basic questions where students read a clock to the nearest hour and half-hour.  The questions progressively become more difficult until students read a clock to the nearest minute and then found the elapsed time.  I found that a handful of students had no idea how to tell time, so I used the data from the pretest to PRETEACH how to read a clock.  I had to start with the very basics (which hand is the hour hand and minute hand), and we worked on this for awhile. I did this before I ever began my official elapsed time unit, because everyone had the background knowledge and skills they needed to be successful.  I have to say that this made my elapsed time unit MUCH easier for me and my students.  You can download the pretest here.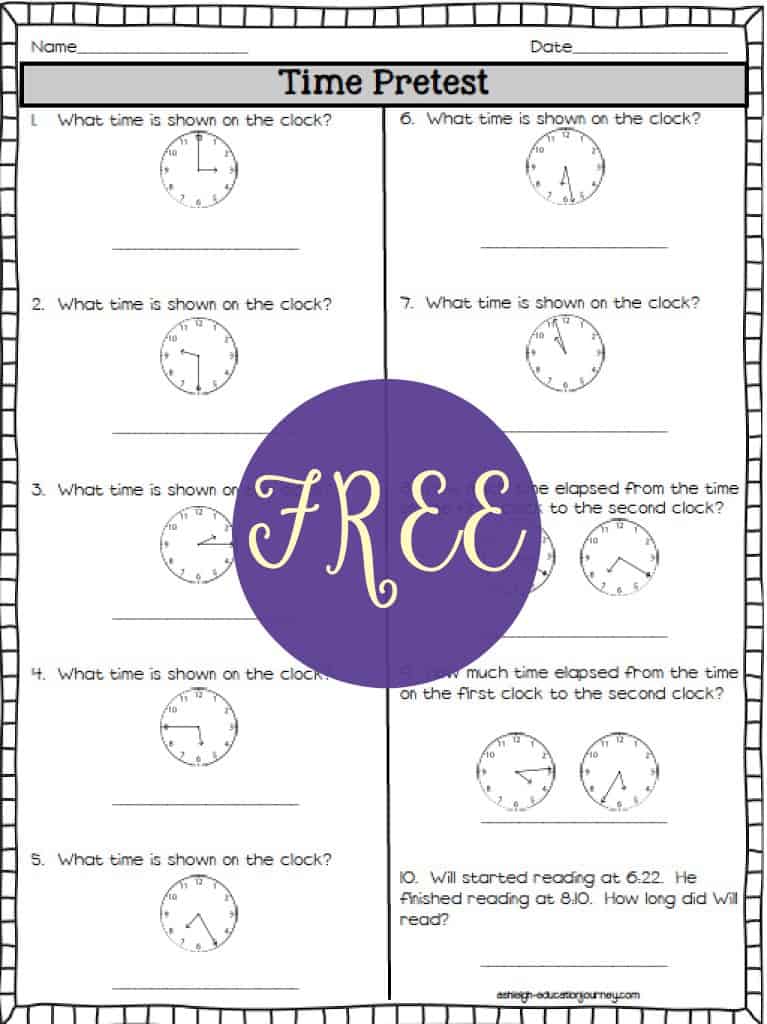 I also made a new set of time task cards that I really liked.  There are 64 scaffolded task cards in this set, and they cover a huge range of skills.  They start with very basic skills and eventually progress to some pretty challenging questions!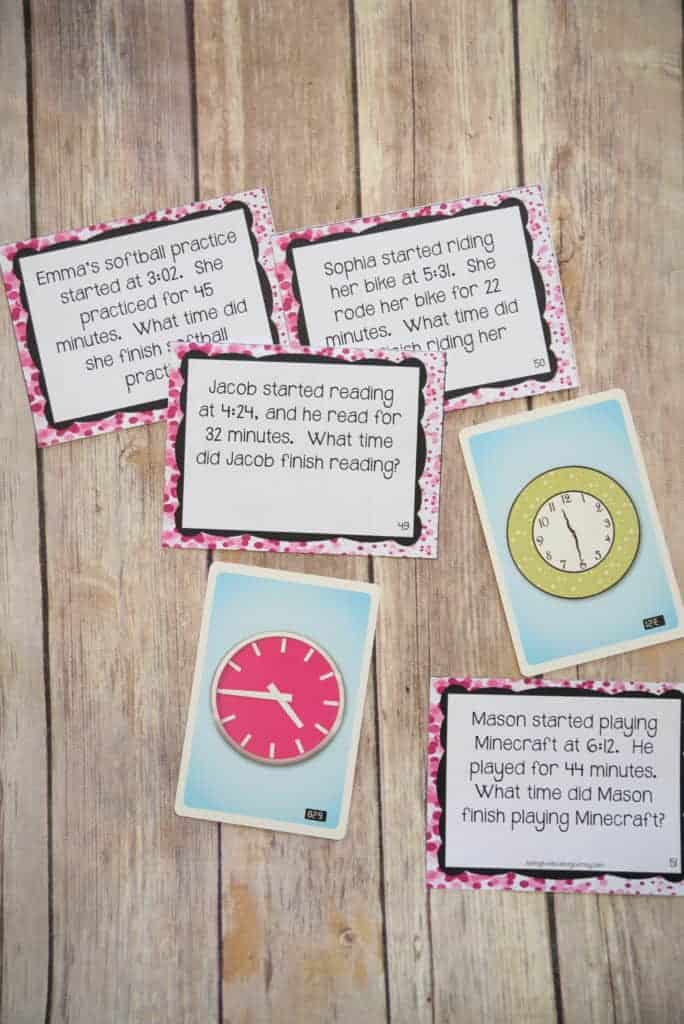 I think that these task cards will give my students just the extra practice they need, and I like the fact that I can scaffold their learning.  I have a few students that will skip the first 20 or so task cards and move on to the advanced cards, and I have some that will stay on the easier cards for awhile.  Either way, I can make sure my students get what they need!  You can click on the picture to see a preview of the task cards.
 Since it is such a challenging concept, I'm constantly seeking ways to make it hands on and relevant for my students! Last week, we used mini clocks and our class schedule to allow students to practice finding the elapsed time in an authentic way.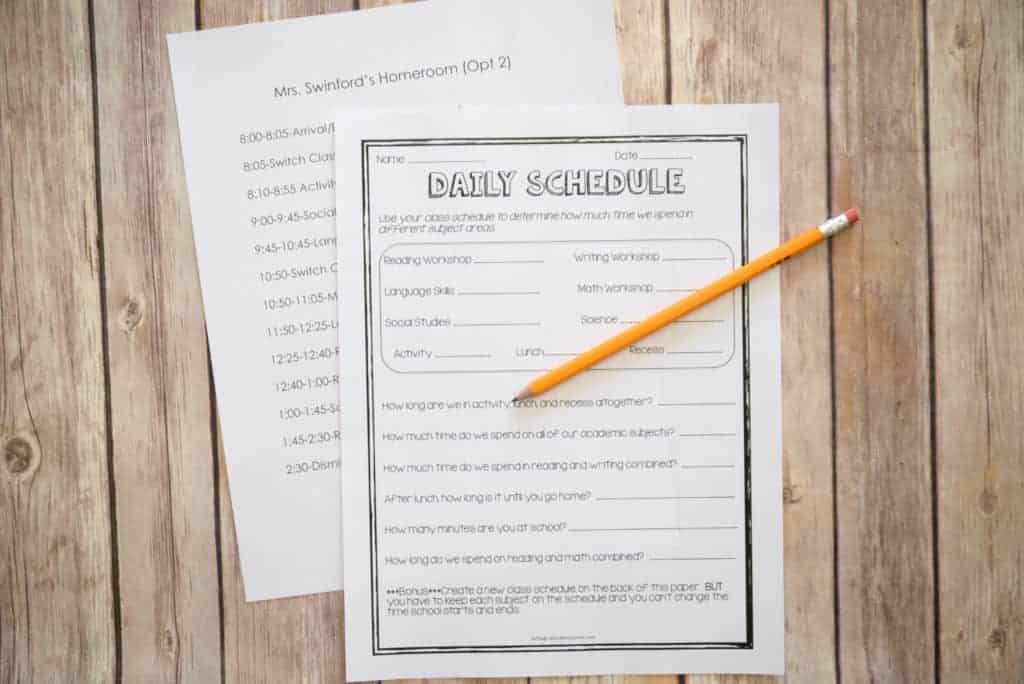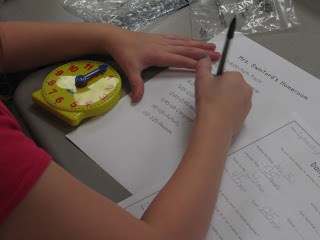 I printed out our daily schedule for each student and gave students an elapsed time printable, where students used the daily schedule to determine the elapsed time of each subject area. There were other questions that required students to determine elapsed time problems of different parts of the day such as lunch and recess.
It was so funny to me to see how excited my students got about using our real class schedule.  They thought that was even cooler than using the little clocks.  They felt very grown up!  I've uploaded a copy of the activity that you can adapt to your classroom schedule. You can download it here.