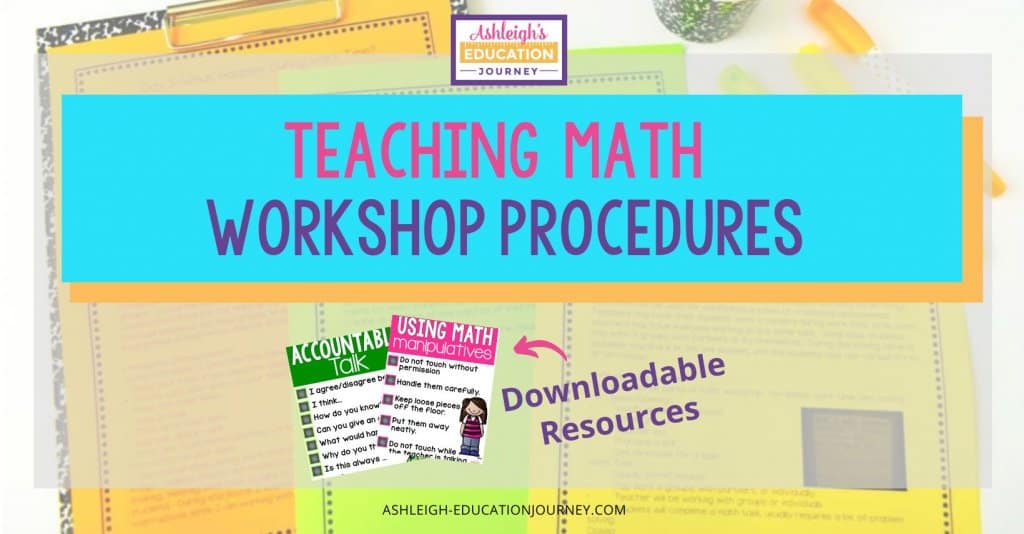 For your math workshop or guided math class to run smoothly, it is essential to explicitly teach your students the procedures you will use within your math instruction. However, before you begin teaching content area procedures, I recommend teaching general classroom procedures first.
The very first day or two of school, I focus on more general classroom procedures and not content specific procedural lessons. To be perfectly honest, these procedures can be boring to teach. I obviously don't want my students bored and tuned out of my instruction, so I've created a few interactive notebook forms that I'll use to review several of these routines and expectations. You can get a free copy of the forms here!
In this post:
Math Workshop Procedures
Once I started making these interactive notebook activities for the beginning of the year. I couldn't stop thinking about how I could use them in math workshop. If you've ever taught math workshop or guided math, you know the importance of additional routines and procedures specific to your math instruction. I think that is one of the biggest mistakes I made when I transitioned from teaching math in a more traditional style of a workshop style. I did not spend enough time teaching procedures, and math became stressful and hectic. It didn't take long to realize that students have to be taught how to behave in math workshop with specific management lessons. I cannot just expect students to follow my lead or assume they know I expect of them during this time.
First Days of Math Workshop
This issue lead to a lot of research and trial and error on teaching procedures in the upper elementary math classroom. In fact, one of the very first TpT products I ever created was The First Days of Math Workshop, which is a ten day guide to help teachers get started with math workshop. I have used this guide for the past several years in my classroom, and it is a lifesaver for me! The simple breakdown is just what I need those crazy first days of the school year!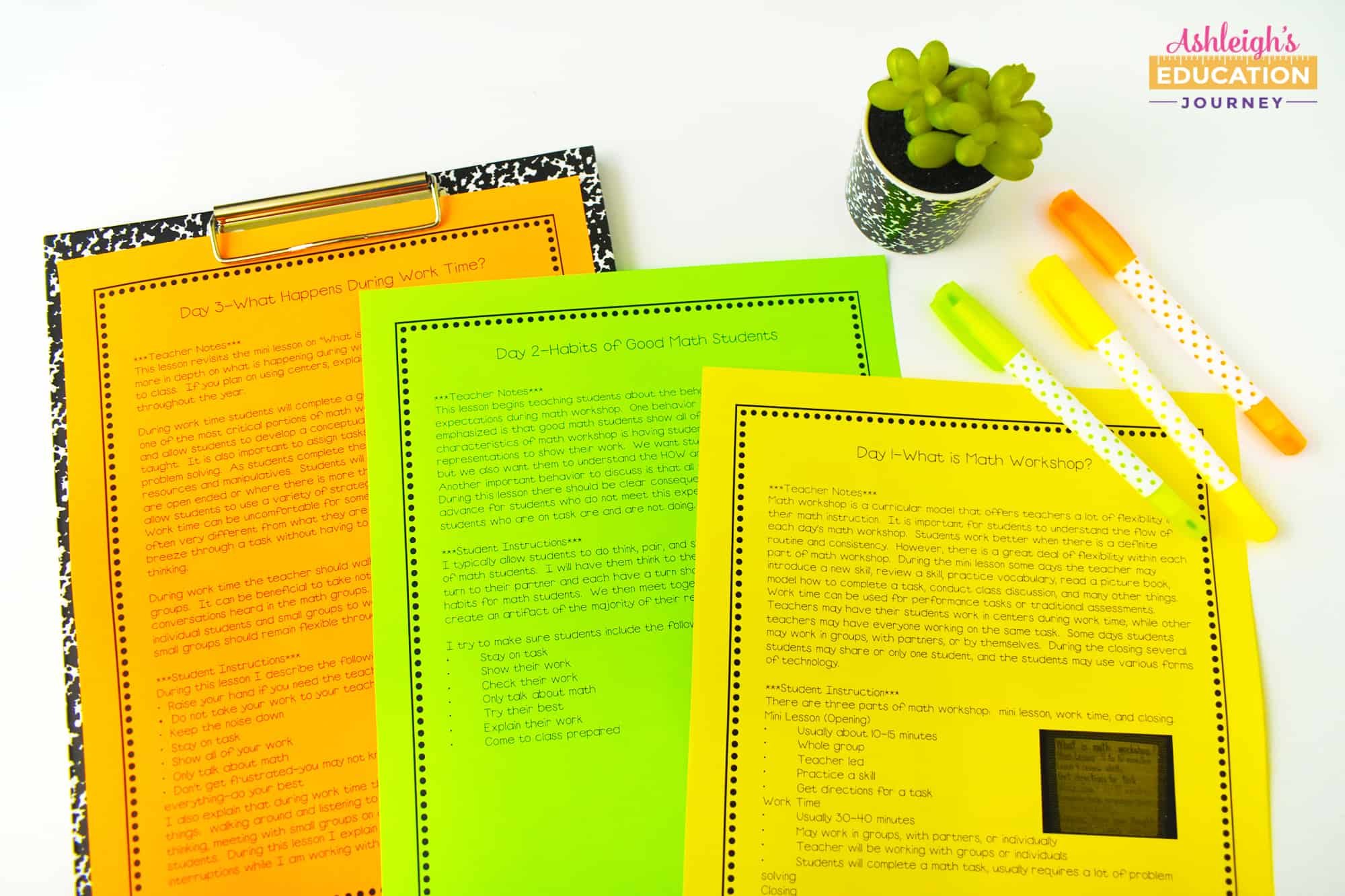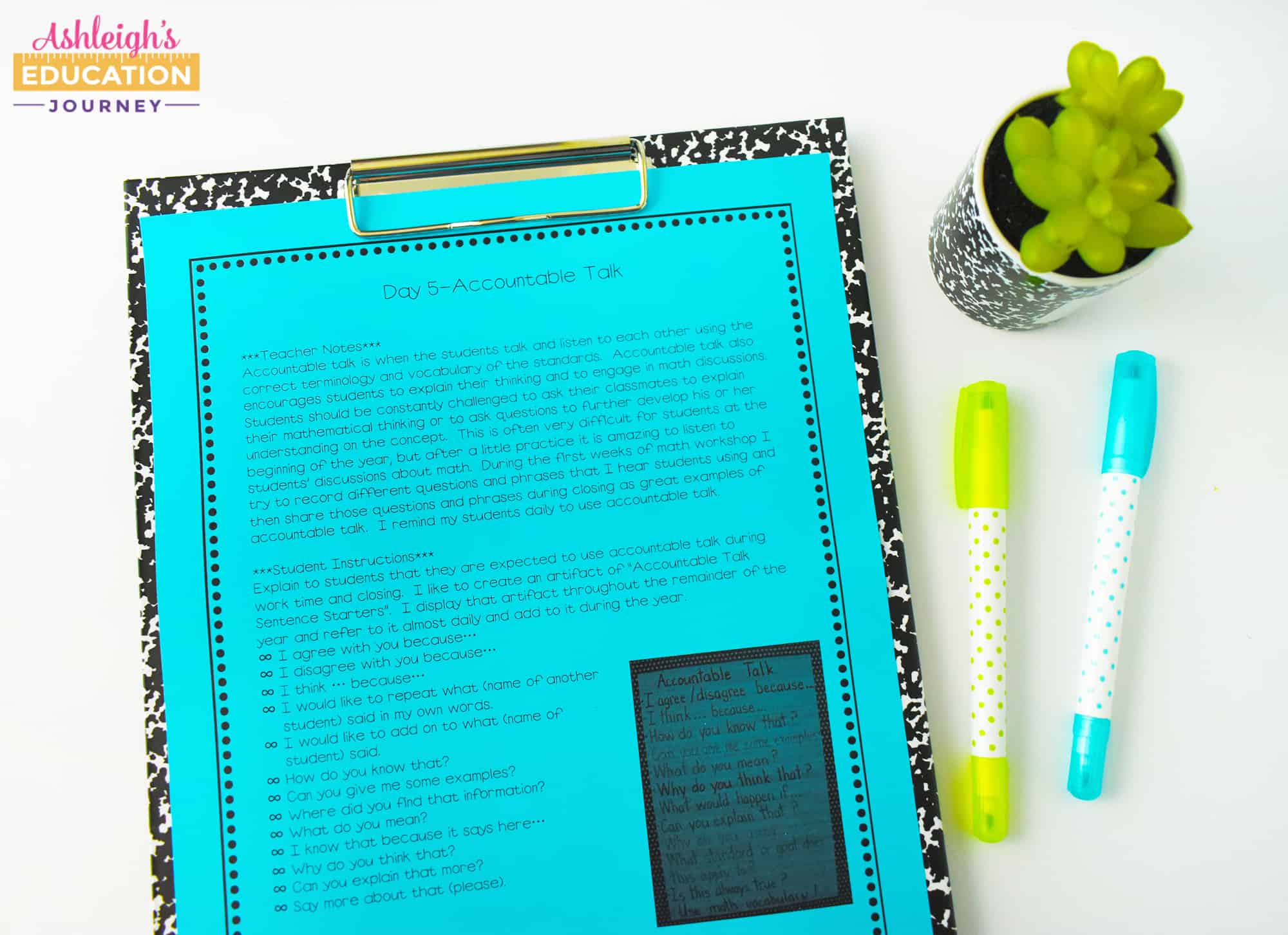 There are ten days worth of procedural lessons that introduce the format and routines of math workshop. Since every classroom is different, the lessons are all editable, so that you can tweak and make changes as necessary. In addition to the ten procedural lessons, I included the procedural anchor charts I use in my classroom to introduce math workshop.
Since I love finding ways to make these ritual and routine lessons interactive, I thought it would be fun to also include interactive activities that each correlate with the day's procedural lesson. These entries can be added to the beginning of students' math notebooks. If students don't have a math notebook, they can place ten sheets of notebook paper between a large, folded sheet of construction paper to make a math procedures book.
I teach students about the parts of math workshop and their purpose. I discuss my expectations for each part of math workshop, because each portion of math workshop has a different set of expectations.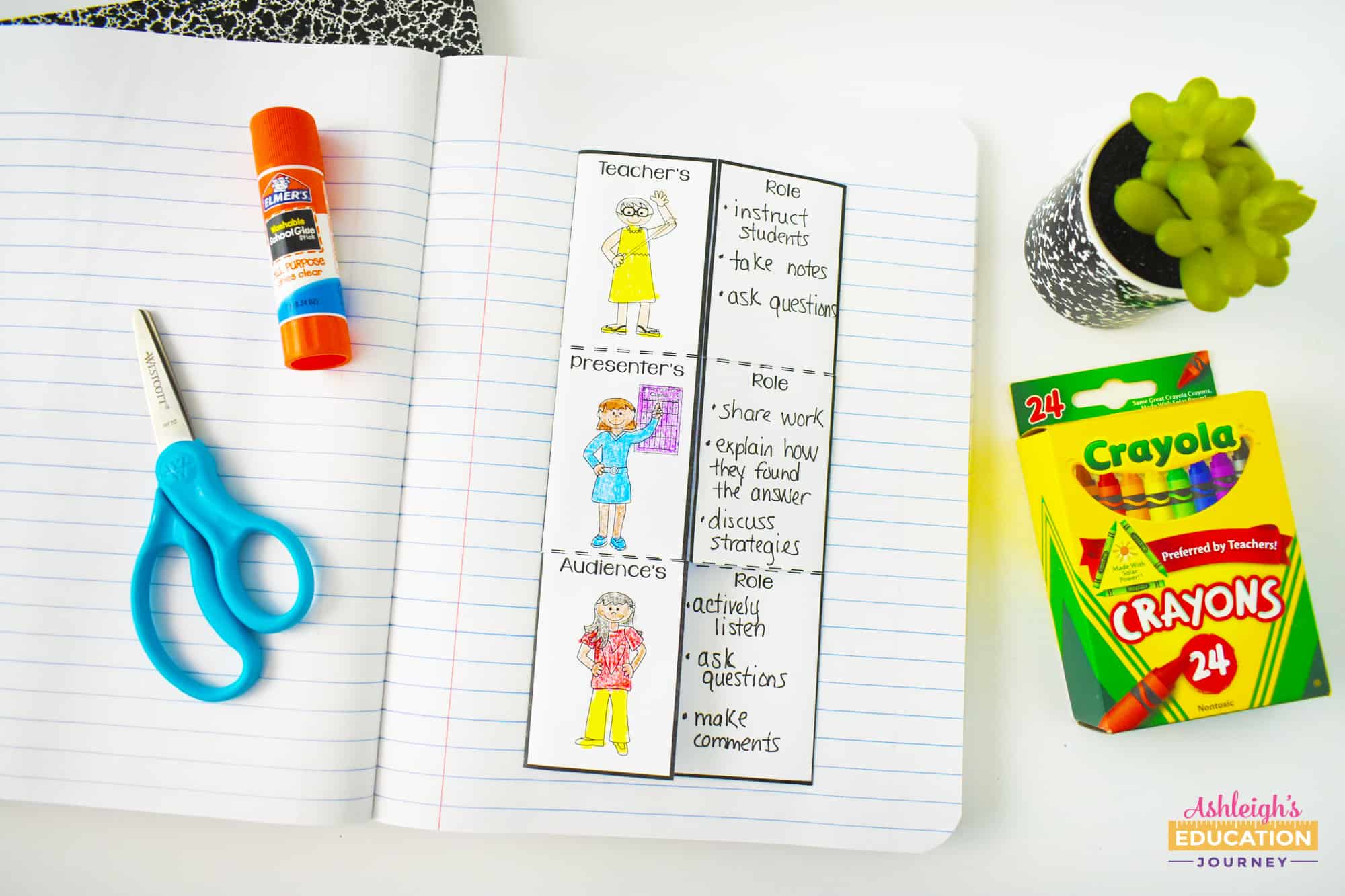 We spend time discussing good habits of math students. As I teach these procedures, I explain them, model them, and we practice them. It's so easy to skip the practice portion of routines, but it's so helpful for students.
We also spend time discussing accountable talk, active listening and the importance of using appropriate math vocabulary. I love the fact that these lessons also relate to other subject areas.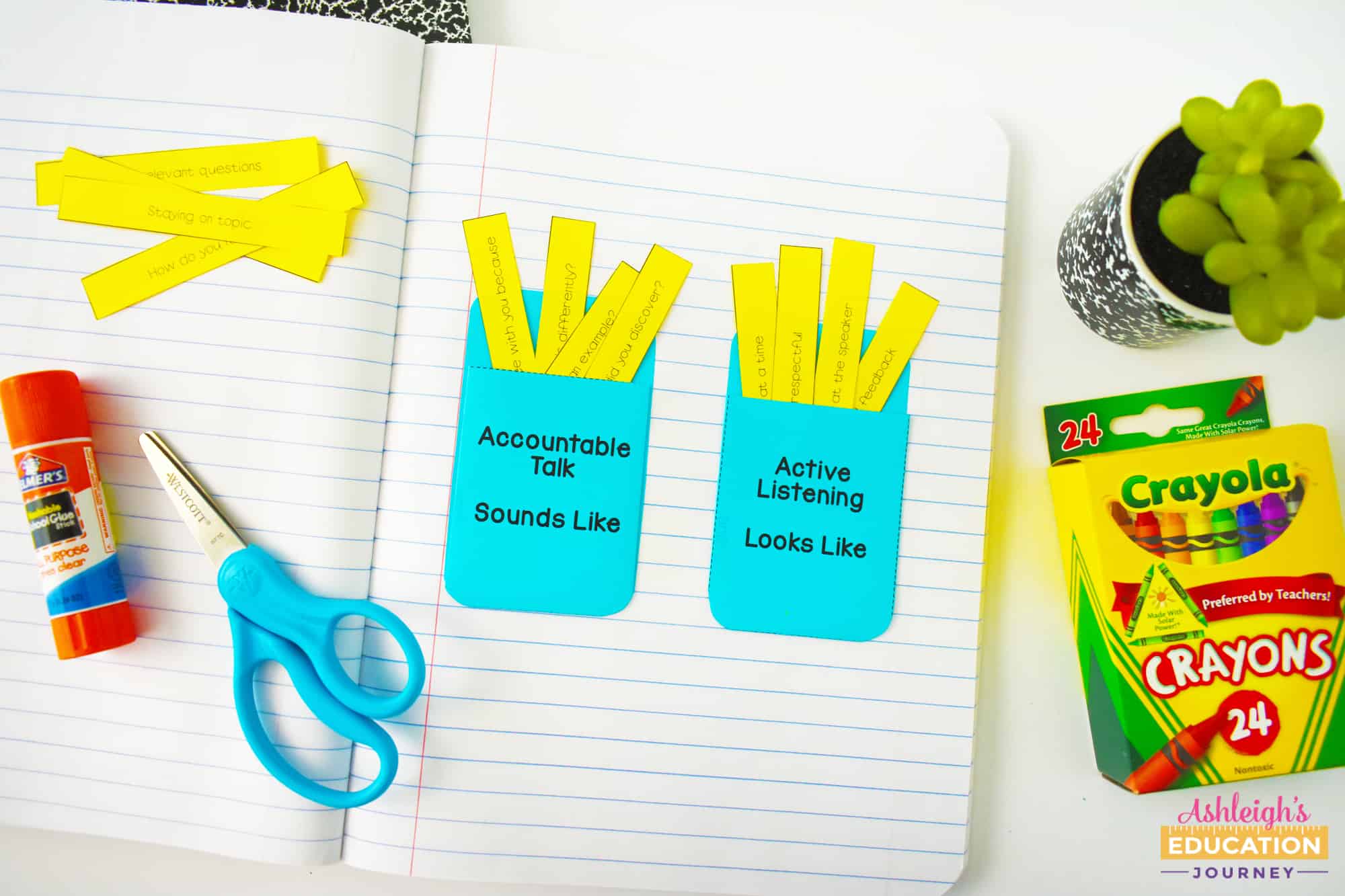 Math Manipulatives
One of my most referred to lessons is how to use manipulatives appropriately. I learned the hard way that I first had to teach this lesson before allowing students to use math manipulatives. Otherwise, it can get crazy!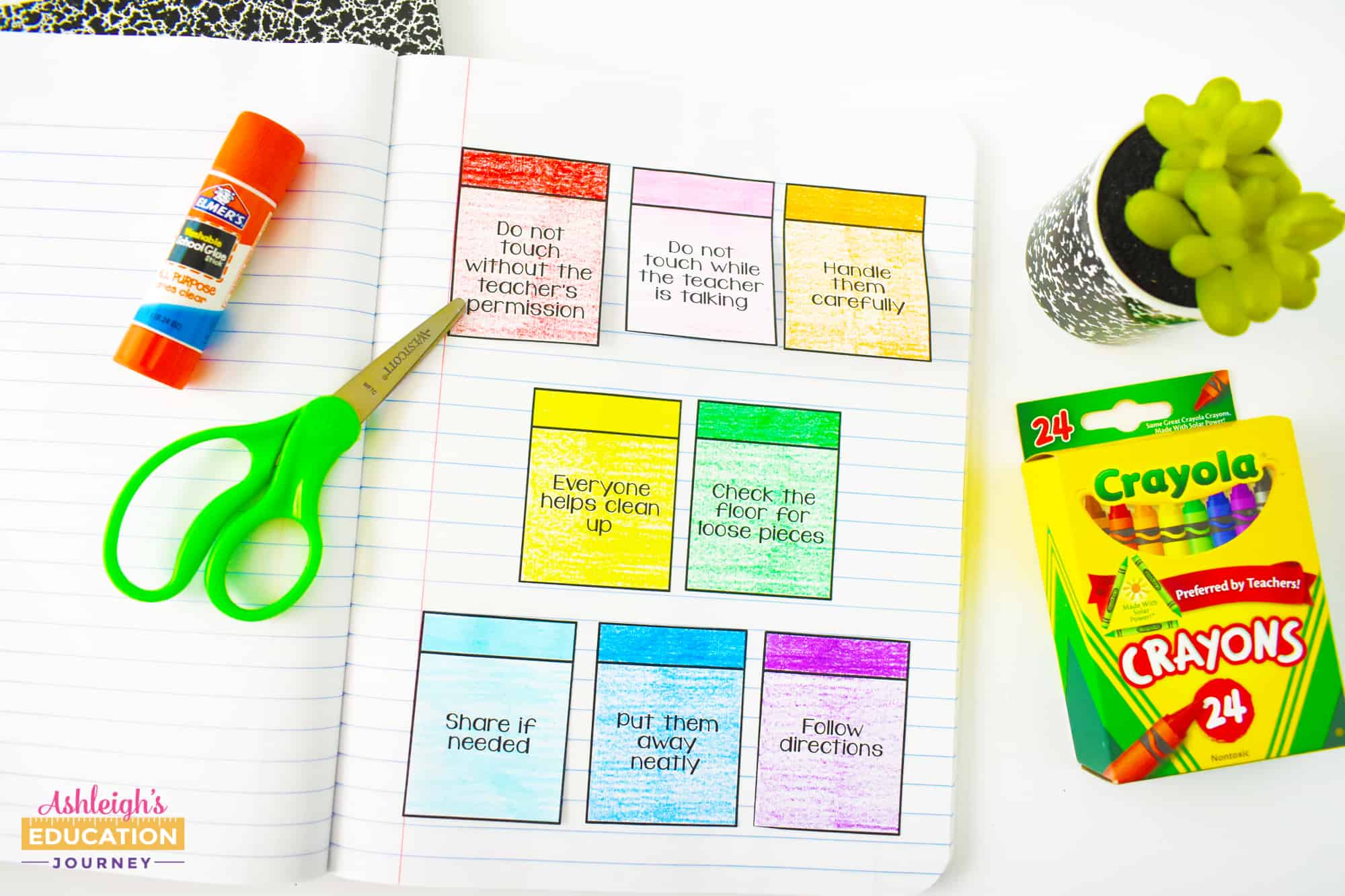 Problem Solving
I also begin talk about problem solving strategies. At this point of instruction, I don't focus on content. Instead, we begin discussing how to approach a problem, growth mindset, and multiple representations. I like to introduce these concepts BEFORE my students need them.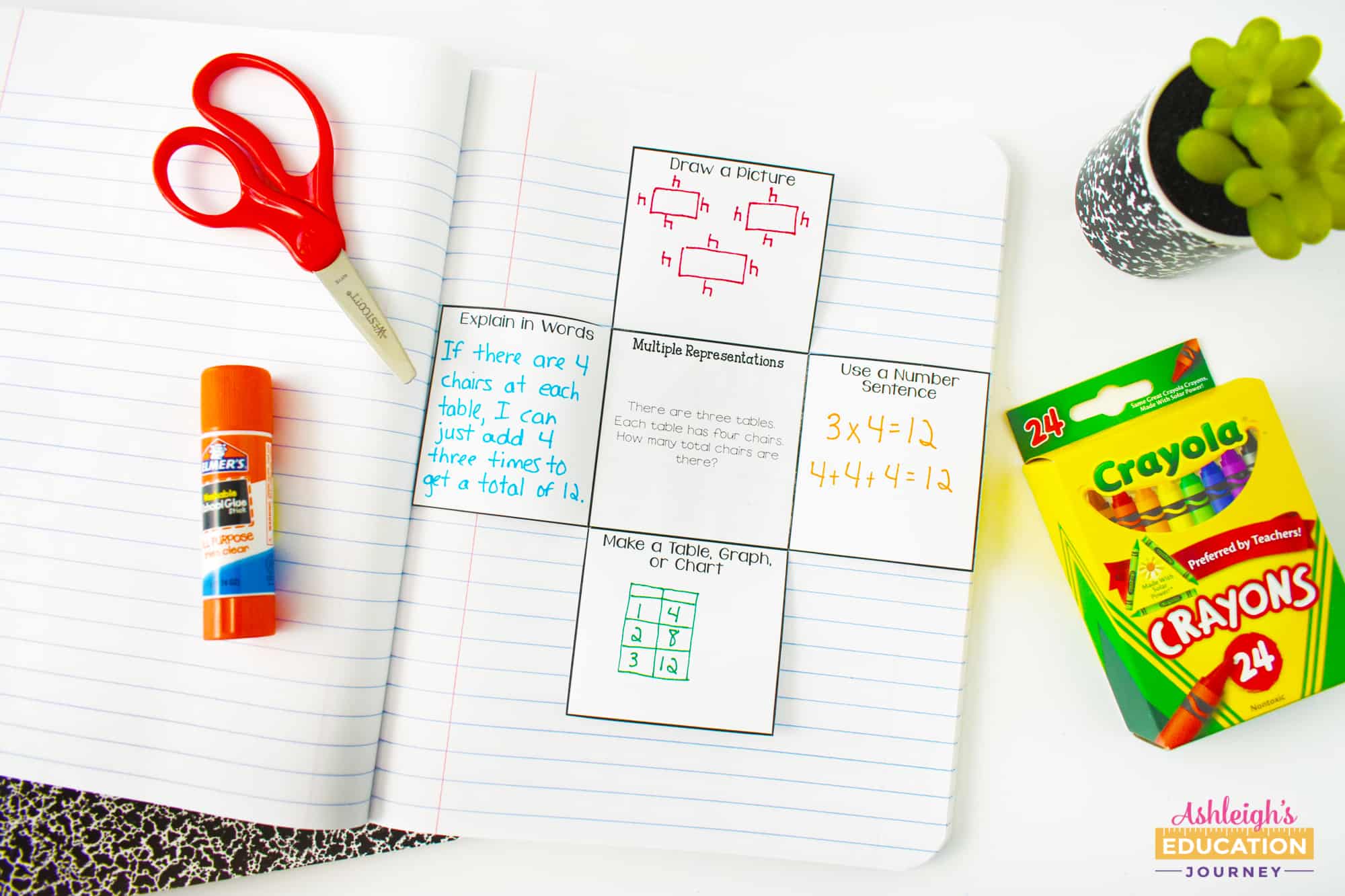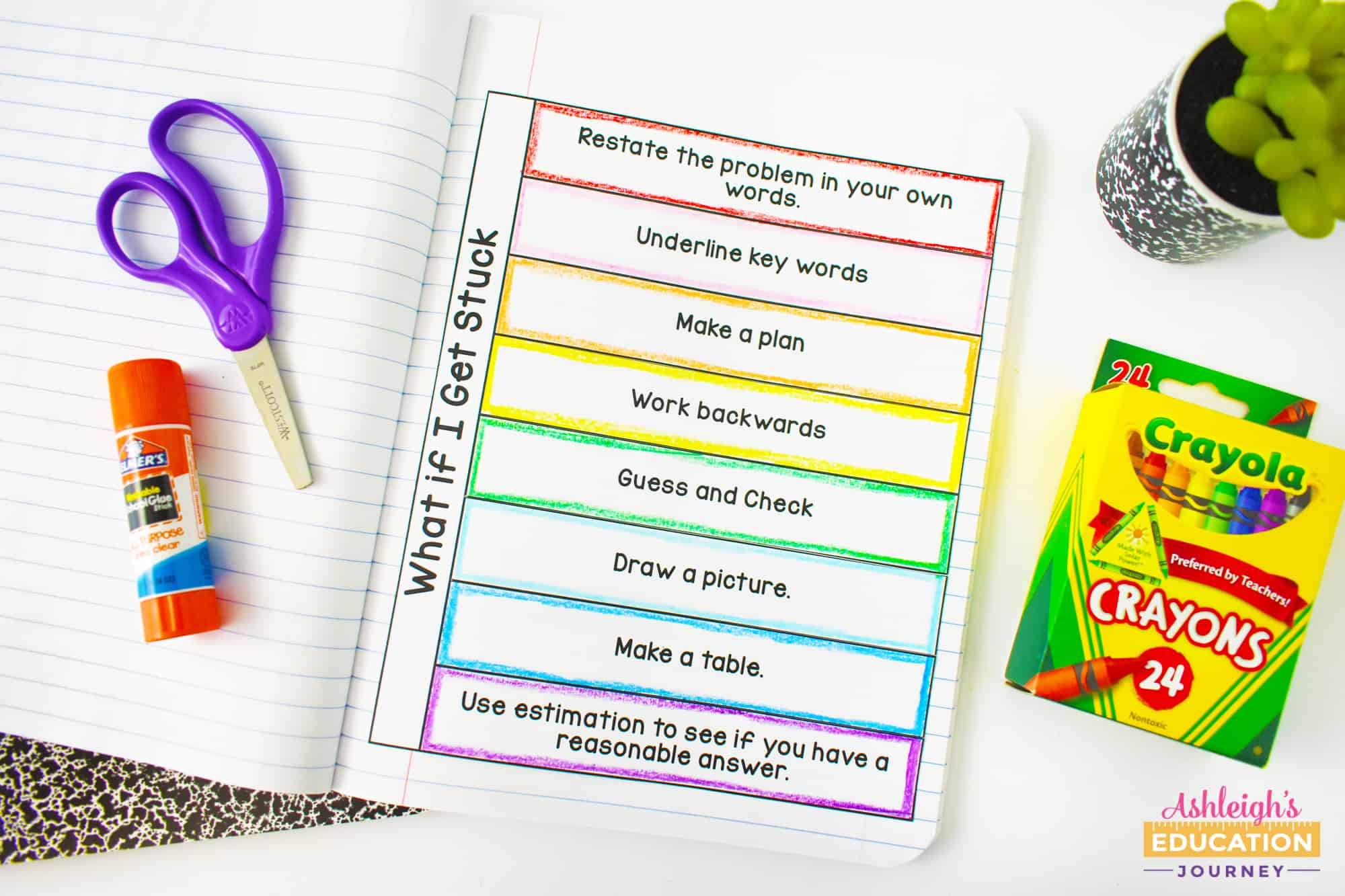 I feel like the interactive activities will make teaching the procedures so much more fun for both my students and me! Plus, it will be a great introduction to interactive notebooks and how to correctly use interactive notebooks. The picture below shows the full size version of the included anchor charts. I also made a traditional paper size version.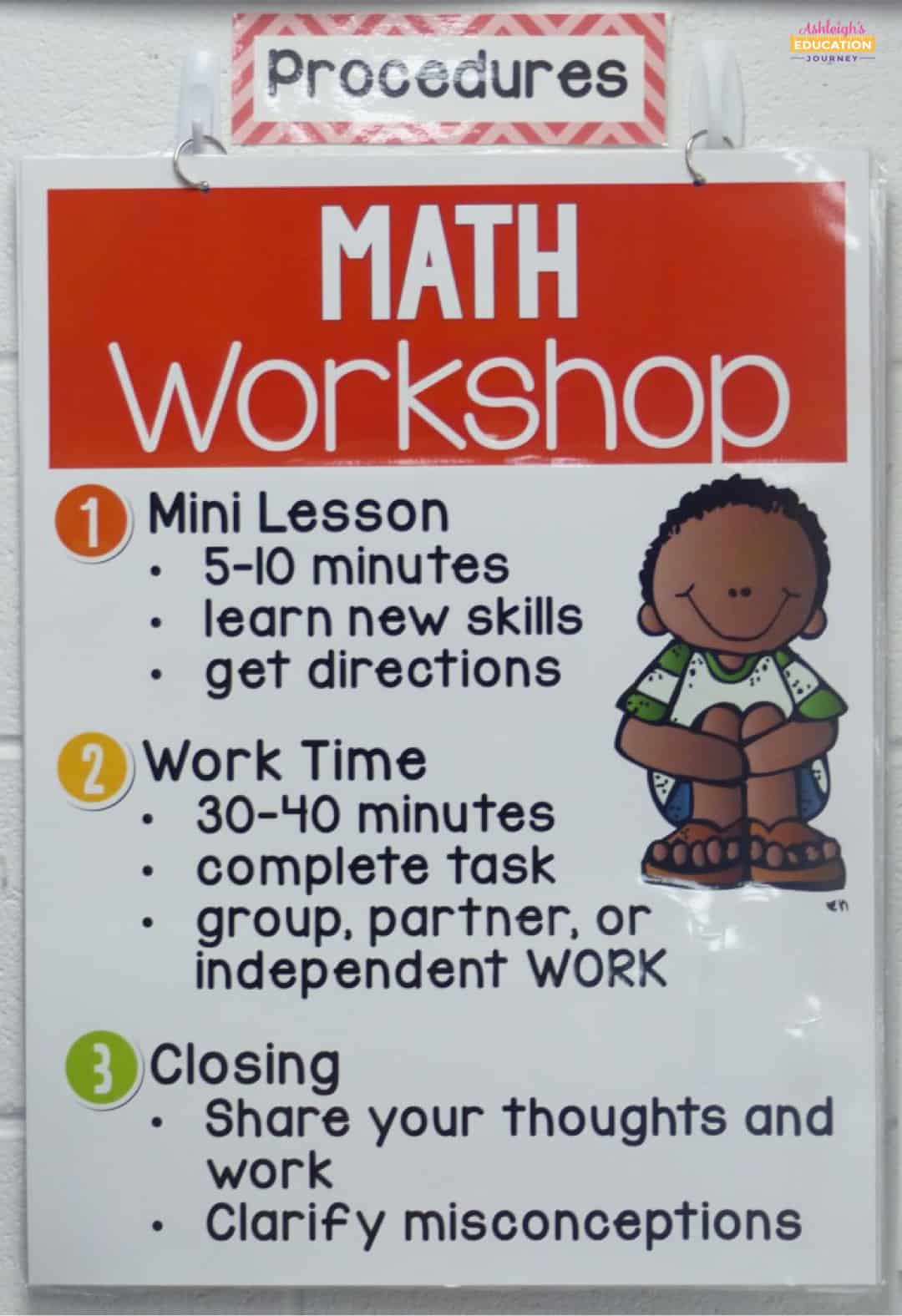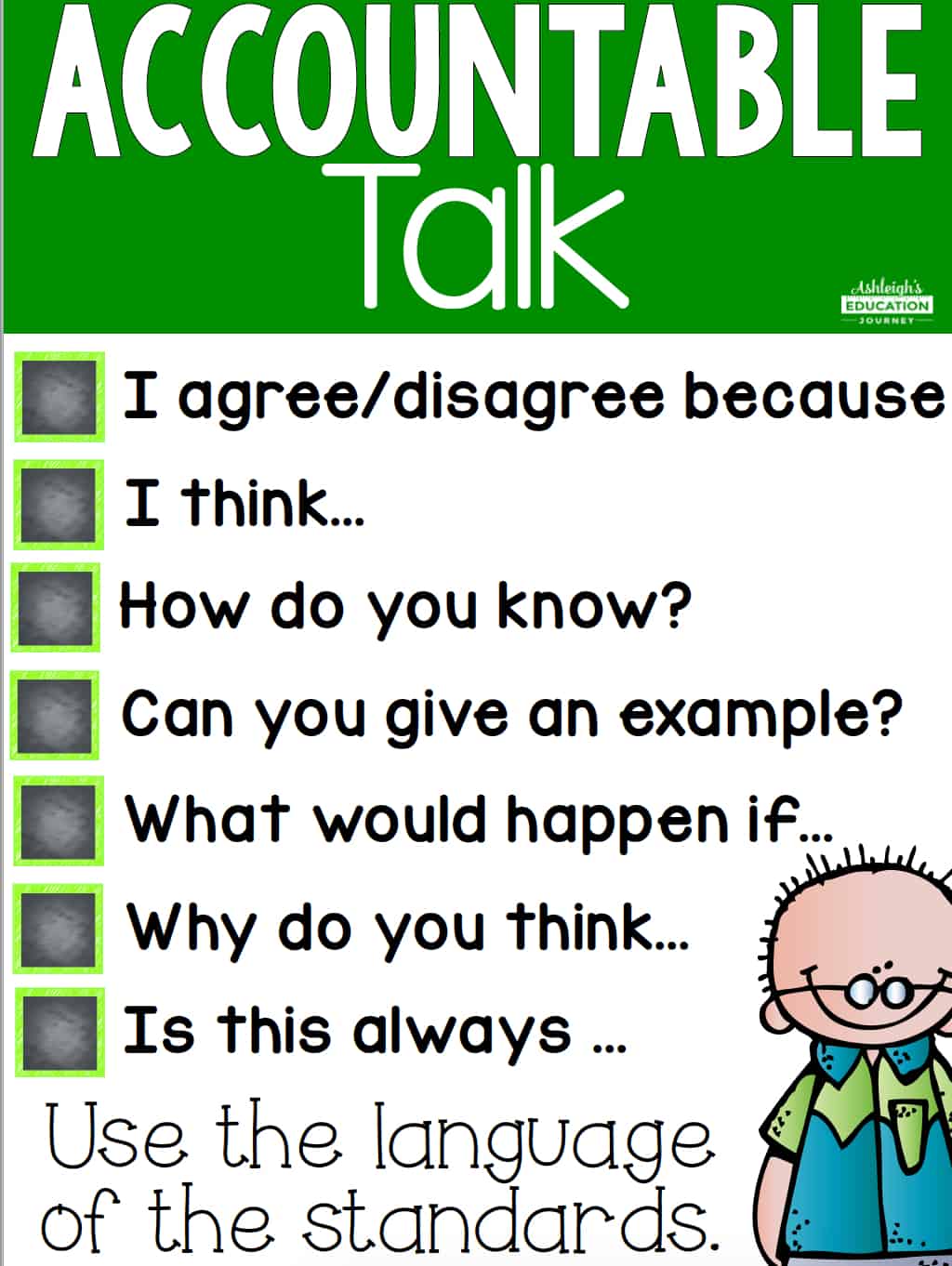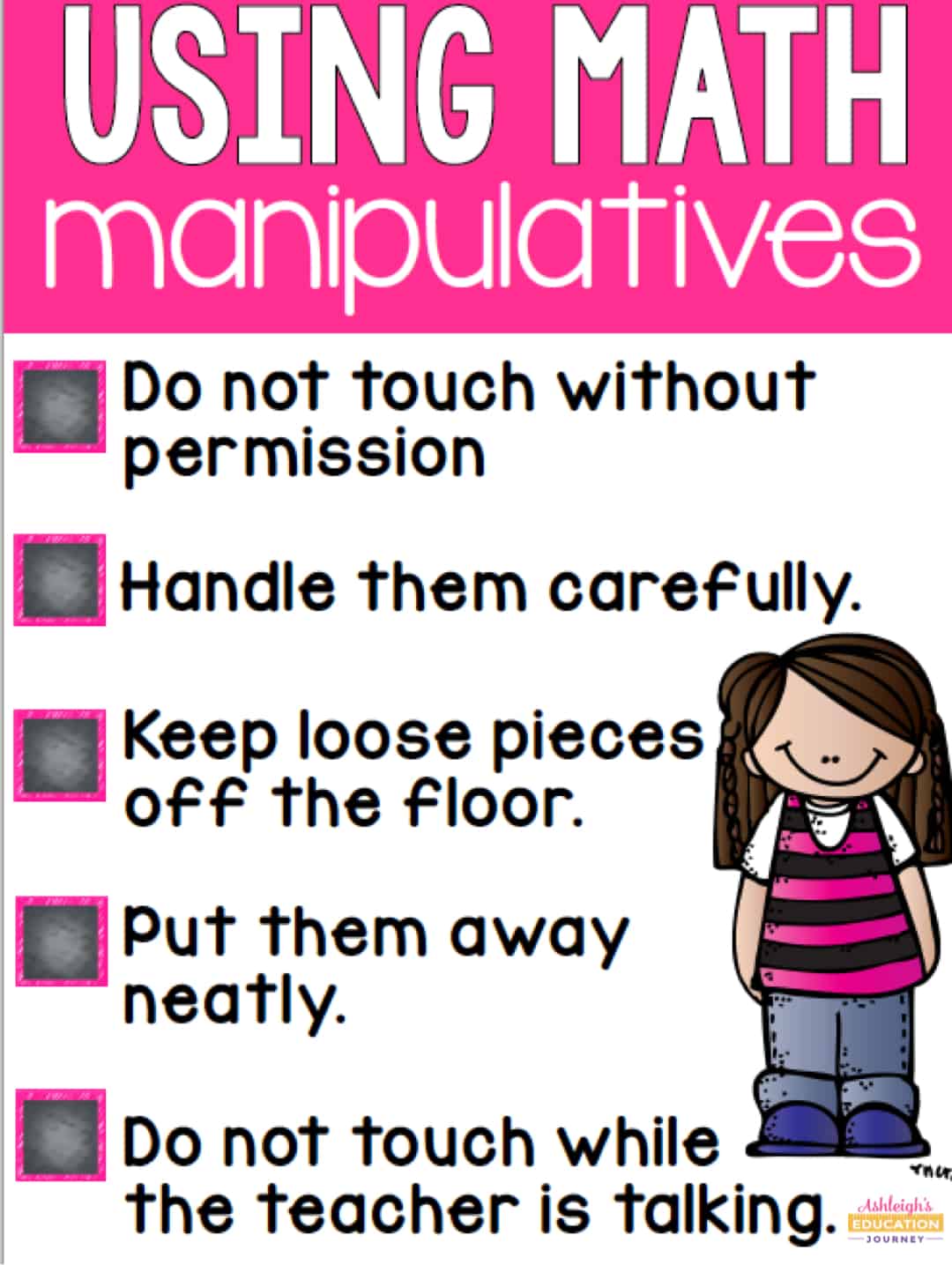 You can click here for a preview of the product! If you already have it, be sure to download it again for the newest version!