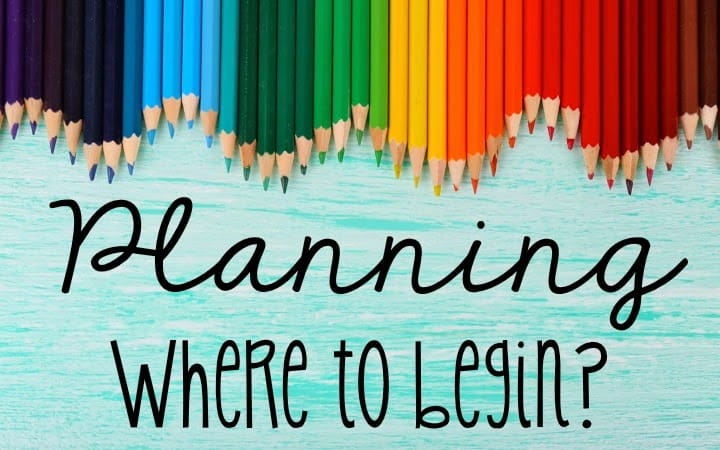 One of the questions I'm most frequently asked is about planning for the school year. That's a big question without a quick or easy answer. It depends on the situation you're in at the moment.
Planning For New Teachers
Don't rush out and try to do all the things. It's not feasible, and you'll likely end of doing a lot of unnecessary work. Instead, contact your new administration and teammates to get information on your curriculum map and any required curriculum. You may be in a school with tons of flexibility-to the point of feeling like you have to create everything on your own. However, you may also be in a school on the other end of the spectrum and have a textbook series that you use day-by-day. Most schools fall somewhere in the middle.
Begin With the End In Mind
When planning for the school year, always start with the end result in mind. It's not efficient to start with daily lessons and add on to those lessons to develop a year's worth of plans. Instead, think about where our students to be at the end of the year (according to personal goals and state/district expectations) and work backwards from that ending place. When setting these goals, you can greatly benefit from conversations with the grade level above the grade level you teach. The teachers can offer insight that is far beyond any manual or set of standards.
Identify Units
I first print out all of my standards and break the standards into logical units. When you do this, be sure to check and see if your state already has your standards broken into units. Some states have done an outstanding job of creating solid units. Other states….not so much. If they do exist find out how closely you will be required to keep to those units.
I usually create a table for each unit I teach and write every standard and skill that I will need to teach underneath the unit. This is where you will greatly benefit from experience and collaboration. Many standards are highly involved and complex, so you have to really unpack the standard to know what is expected from students. At this time, I don't worry about the length of the unit. It's not necessary for all units to be the same length.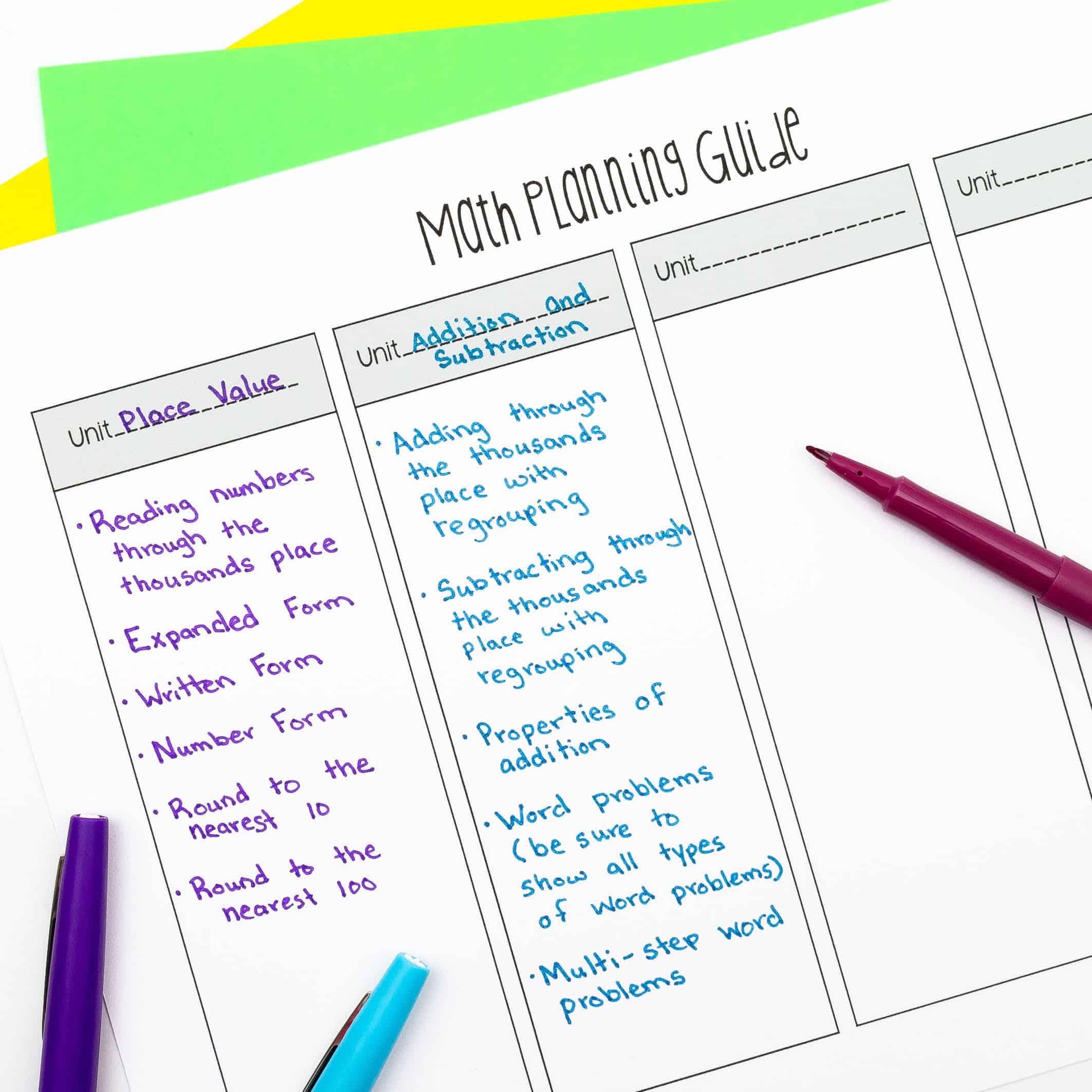 If you're a paper/pencil planner, you can grab the form above here. You can access the digital version here. The image below is an example of how I started planning my place value below. You can access the digital version here.
Pacing Your Units
Once the units are mapped (not fully created), I create a table for each subject that lays out the entire school year. I organize my table into 9-week sections, because our grading terms are organized into 9-week sections. I used to try to finish all of my units within the same 9-week period, but I've found that it's not feasible to rush through a unit for the sake of finishing in a particular 9-week period.
If you have experience in the grade level, you have a huge advantage, because you have a good idea of what to expect. You also have an advantage when you move down a grade level, because you know exactly what your students need the following year.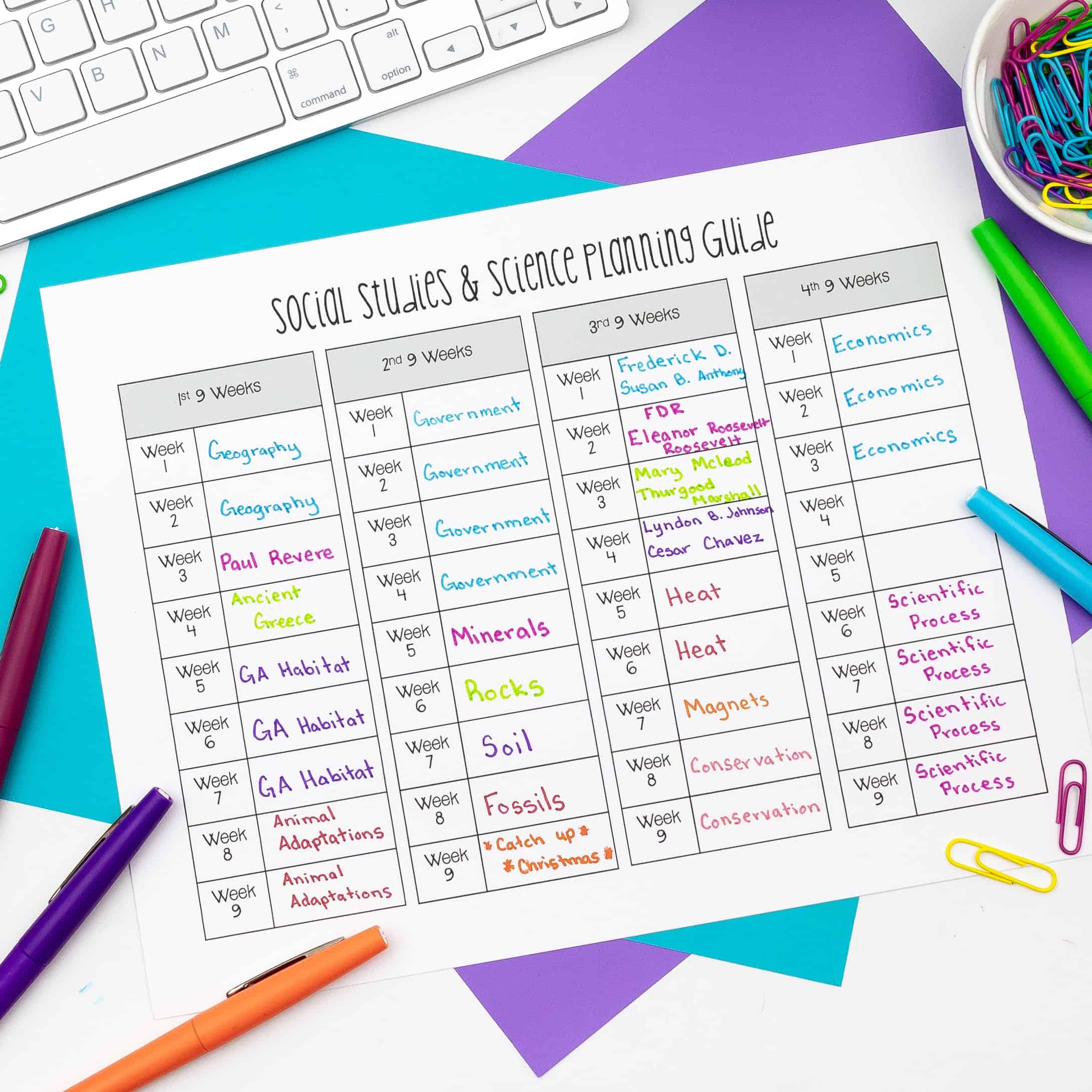 It is important to remember that this is nothing more than an outline. Rarely, if ever, do I stick this this plan 100% throughout the school year. It's more like a pacing goal. If I need an extra day on something, I take it.
As you teach, consistently assess to see if you need to add or take away anything from your instruction. In situations where there is a small group of students still struggling with the concept after ample time and instruction, I do keep moving forward. However, I'll continue meeting with those students in a small group on that skill or concept.
As you begin pacing your units, keep in mind all of the procedural lessons you will teach during the first 9-weeks, and that most students will take their state test about a month before school is over.  You can see samples of my 3rd Grade Math, and 4th Grade Math pacing guides below.
Planning Your Units
Once I finish my year at a glance, I begin to develop my instructional units. You can decide on the order you want to teach each topic within the unit and the pacing of the topics within the unit. It's taken a long time, but I've finally moved past thinking of planning in week long chunks. It's ideal, but I found that I had to add unnecessary lessons or take away important lessons to make everything fit into neat weeks.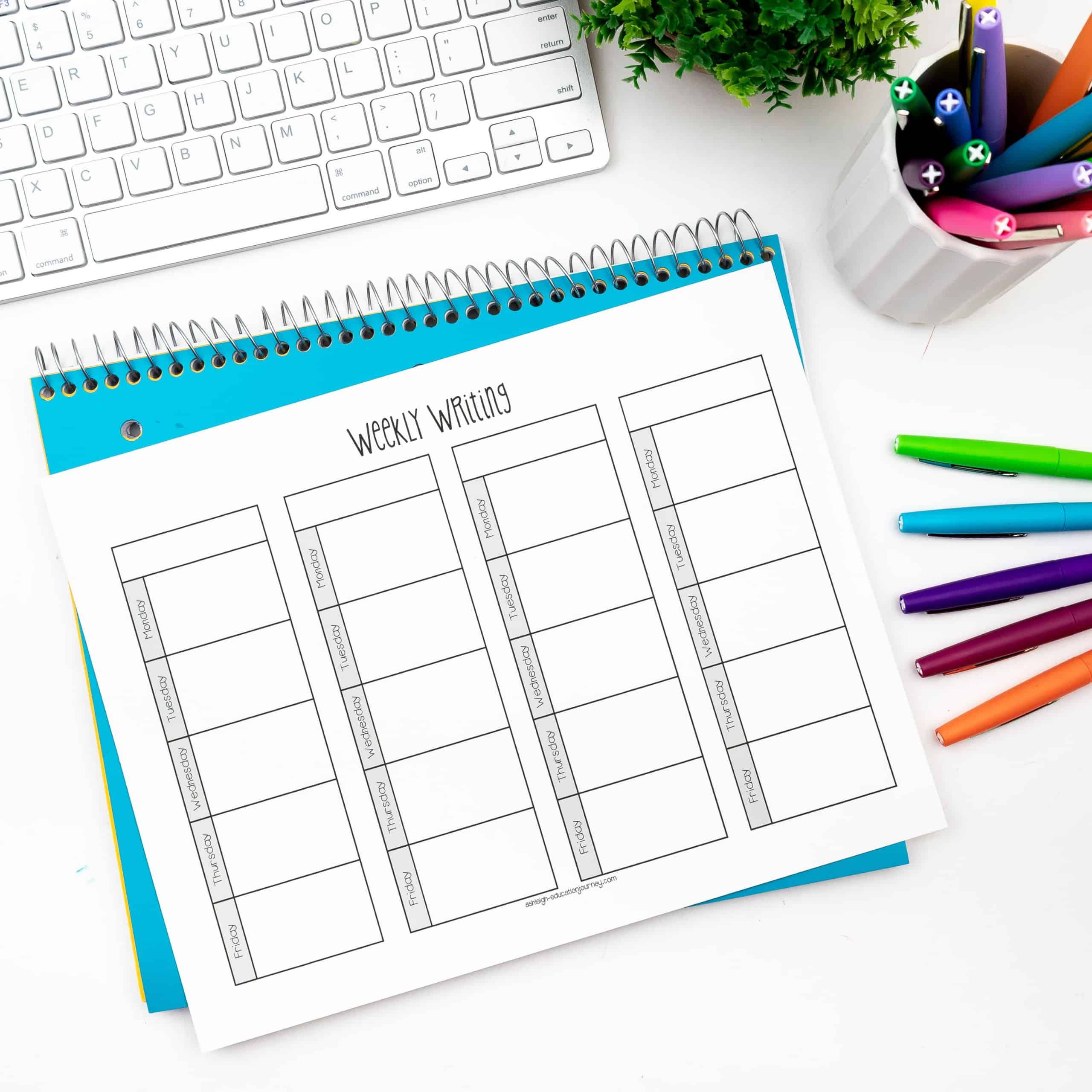 The last thing I do is create the actual lessons, which is the fun part. Of course nothing can be set in stone, because we never know how students will respond to certain concepts and lessons. This is when you apply all your pedological understanding.
When planning a lesson consider the following:
What goals does it address?
Is it interesting?
What strategies might students use?
Are there multiple entry and exit points?
How does it connect to the real world?
How will you differentiate?
How will you assess?
What questioning strategies will you use?
Of course, there's no way to cover all of that in one blog post. That would take more than an entire college course! Fortunately, I have many blog posts that can support you as you plan your units.