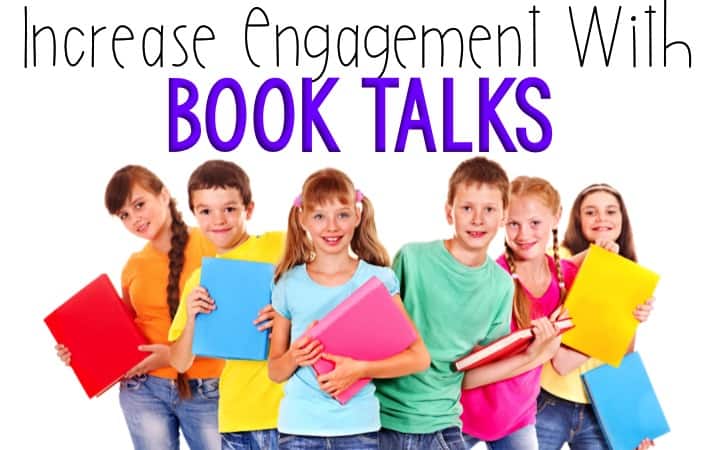 Book talks are an amazing way for you and your students to share books you love with each other and increase reading engagement. Book talks are informal presentations designed to inspire others to read a book you enjoyed.
The purpose of a book talk is to "sell" a book. Students may think of a book talk as a movie trailer for books. Students should give enough of the plot to interest their classmates, but not a complete summary. They never want to give away the ending of their book, because the main purpose of a book talk is to grab the audience's interest and make them want to read it. It's always a good idea to end the book talk with a cliffhanger.
Book talks are usually presented to groups of students. The presenter delivers an oral presentation with the book and a visual prop or even costume. Both adults and students may present book talks. I like to introduce book talks by giving one to students and asking a few other adults to present their own to my class. This gives students a good model of what a book talk looks and sounds like.
Getting Started with Book Talks
You can use book talks as a part of your reading workshop, or any part of your school day to help your students decide what to read.  I like incorporating book talks as a transition from my mini lesson to independent reading time one day a week. Occasionally on short weeks, I'll have two book talks during the week, since we're already off our schedule. I like to plan my book talks so that each student will give two book talks during the school year. I use the schedule below to plan my book talks in advance. The first few weeks of the school year I'll have our principal, assistant principal, and maybe a parent or two give our first book talks. This gives me time to help build community in the classroom before asking students to present, because that can be quite scary for many students.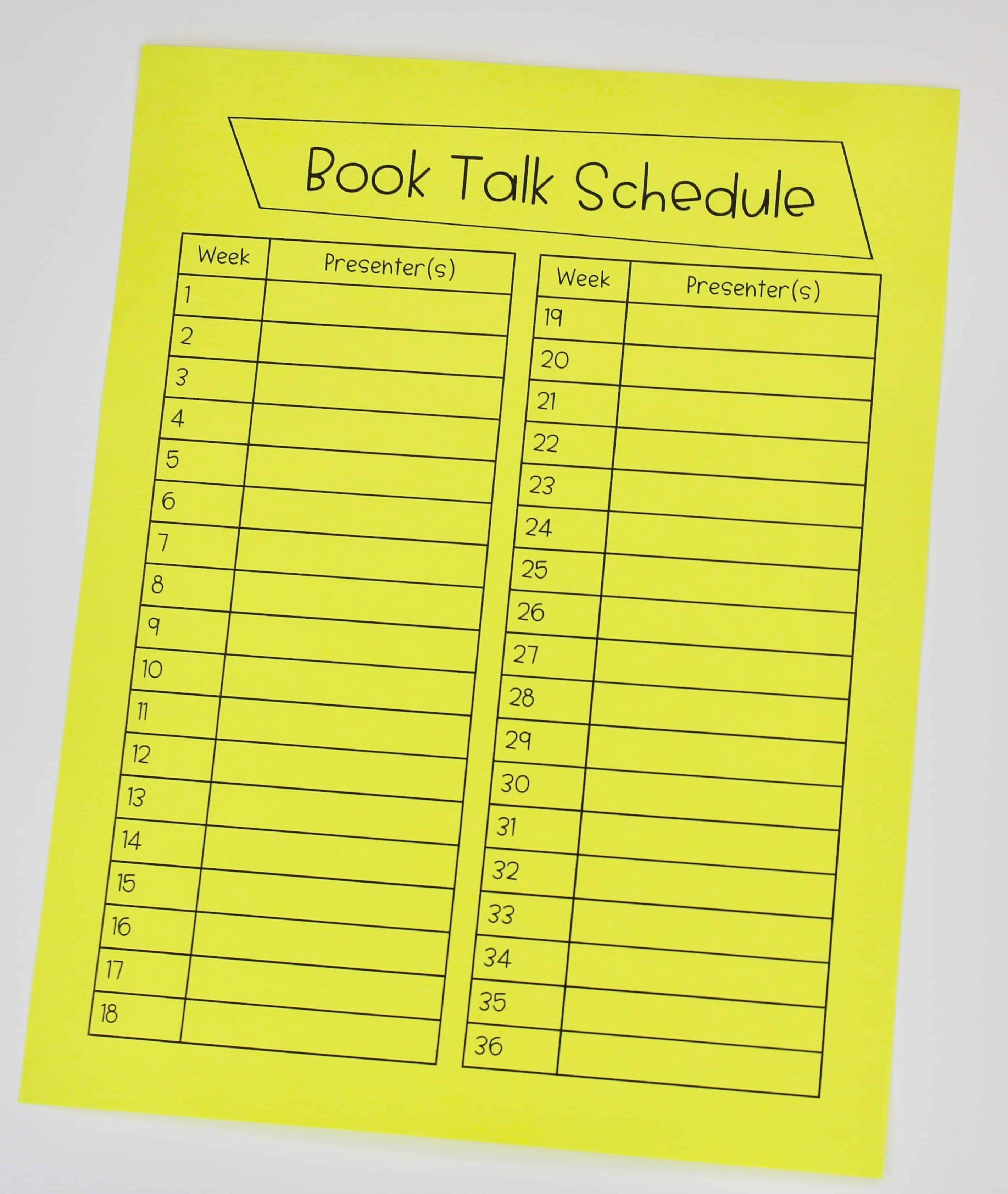 After each student is signed up for at least two presentations, I give students a planning guide and checklist. I typically give the planning guide and checklist to students about two weeks before their presentation. Otherwise, most of the planning guides would end up shoved in the back of students' desks or wadded up in their backpacks. However, if a student wants one early, I will certainly give them one. Students can use the planning guide as an outline for the book talk. It is broken into four segments and describes what students should do in each segment. Most students find the checklist particularly helpful, because it clearly indicates what is expected in the book talk. You can set your own parameters and requirements, such as how long the book talk should be (typically 3-5 minutes) and if students are allowed to repeat books.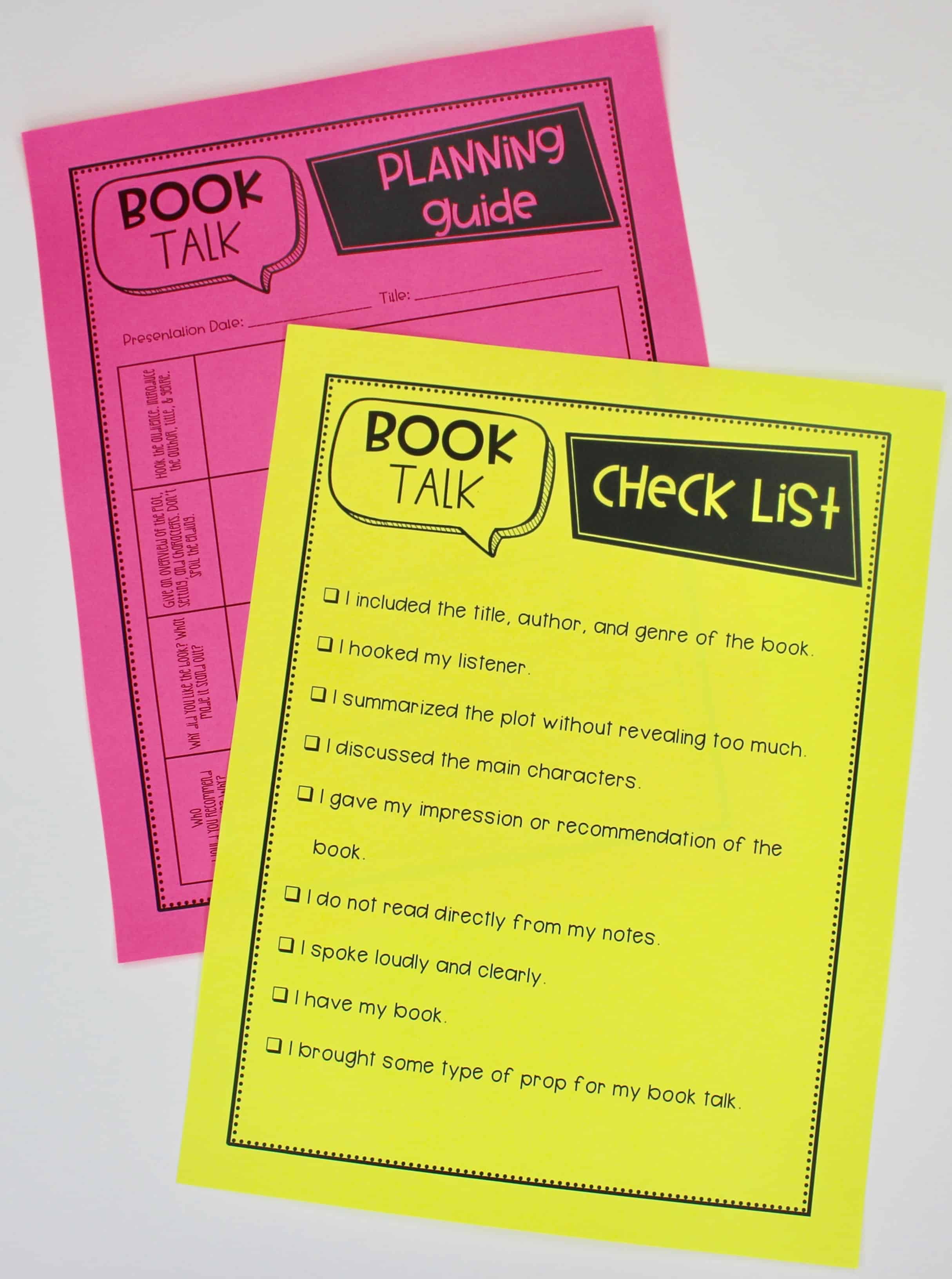 Increase Reading Engagement: Wrap Up
That's really all the extra prep work required for book talks, which makes them even better for me! One particularly fun idea is to video students sharing their book talks to have a collection of book talks. Of course, you would need to find a safe and approved way to store the videos. I wouldn't put mine on YouTube, but I'm planning to find a way to host them on Google Classroom.
Since I never post pictures of my students here, I've asked my daughter to perform a brief book talk as an example! She chose Harry Potter, so she wore her Gryffindor shirt and brought her Luna wand as a prop. Gotta love being a teacher's kid!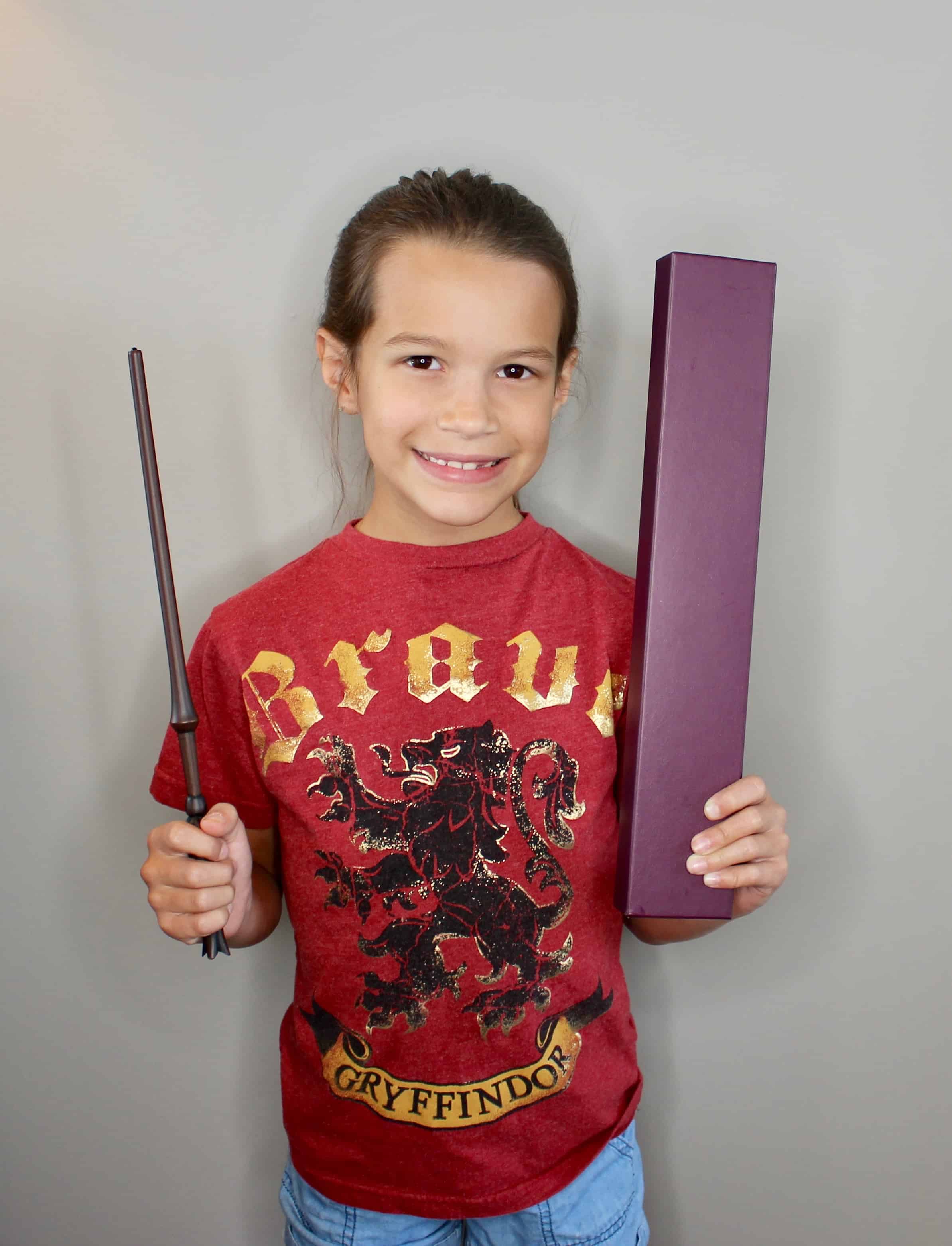 If you want to increase reading engagement for your students, download the book talk forms here! Let me know how your book talks go! What book will you do your book talk on?