Writing lesson plans and prepping for the week doesn't have to be an incredibly painful and time consuming process. A little organization can go a long way when it comes to saving time writing plans and making copies for the week. In this post, I'll share a few of my favorite time saving tips that I've been using for years. These strategies allow me to frequently leave school on time without bringing work home.
Think Big Picture
As I've mentioned before, I'm a big picture planner. I look at the year as a whole and where I want my students to be by the end of the year and start from there. Then I work my way down to units and weekly goals. I have a detailed post on how I map out my standards and create a pacing guide here.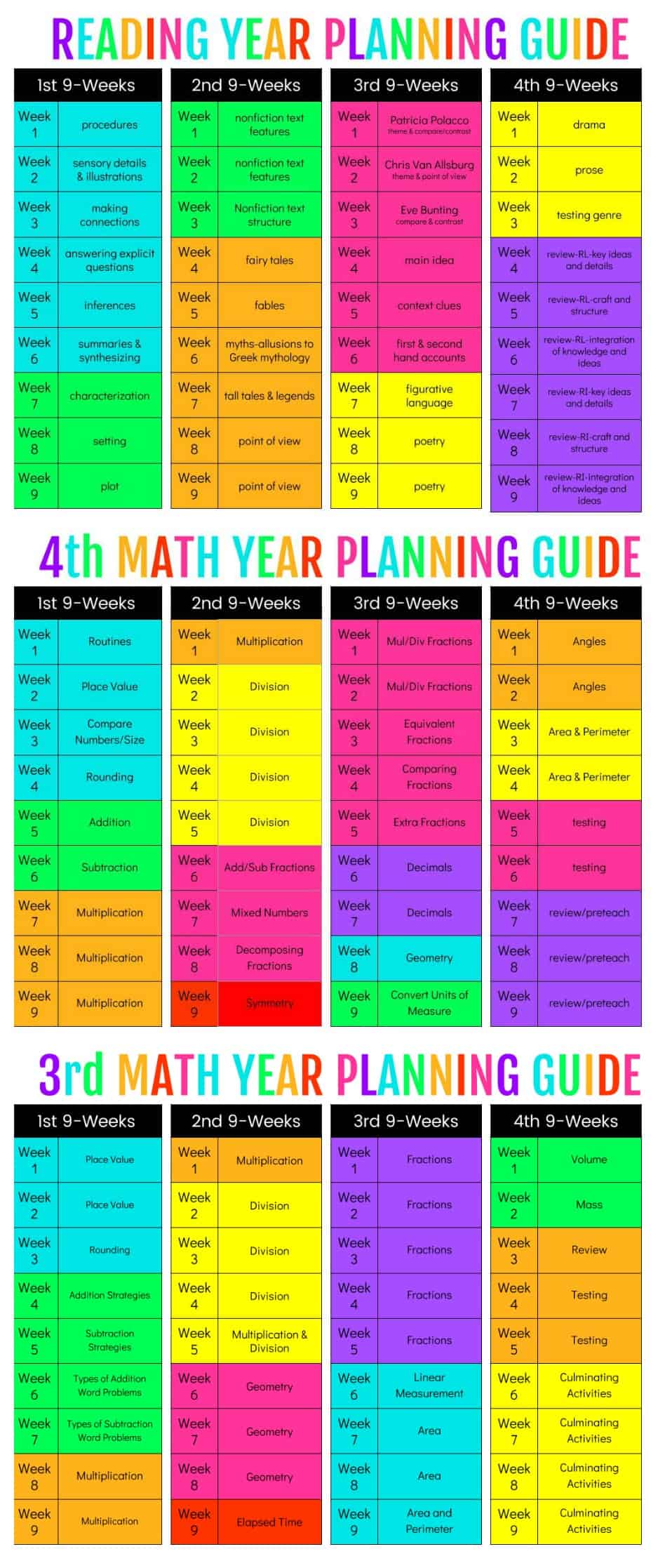 The intent of this post is not to share what lessons to use to teach different standards. (However, I hope that you'll find plenty of those on other blog posts.) Instead, it's a post that shares how to organize those plans and prep for you lessons. I couldn't leave this step out though, because it's such a crucial part of the organizational process.
Format
It's important to find a format that works for YOU. I've been using a similar format for several years. One year we were required to use a different format, and it was absolute torture for me. I can work with almost any requirement, as long as I'm able to work with a layout that I'm comfortable with. It may take a little playing around, but eventually you'll find one you like. I had someone ask where my writing and social studies plans were. We switch classes for writing and social studies and math and science, so that's why they're missing.
This is the format I use for my super general plans. This gives me an idea of what I'll be teaching throughout the week. I can keep this very brief, because I also have my formal lesson plans that I turn in.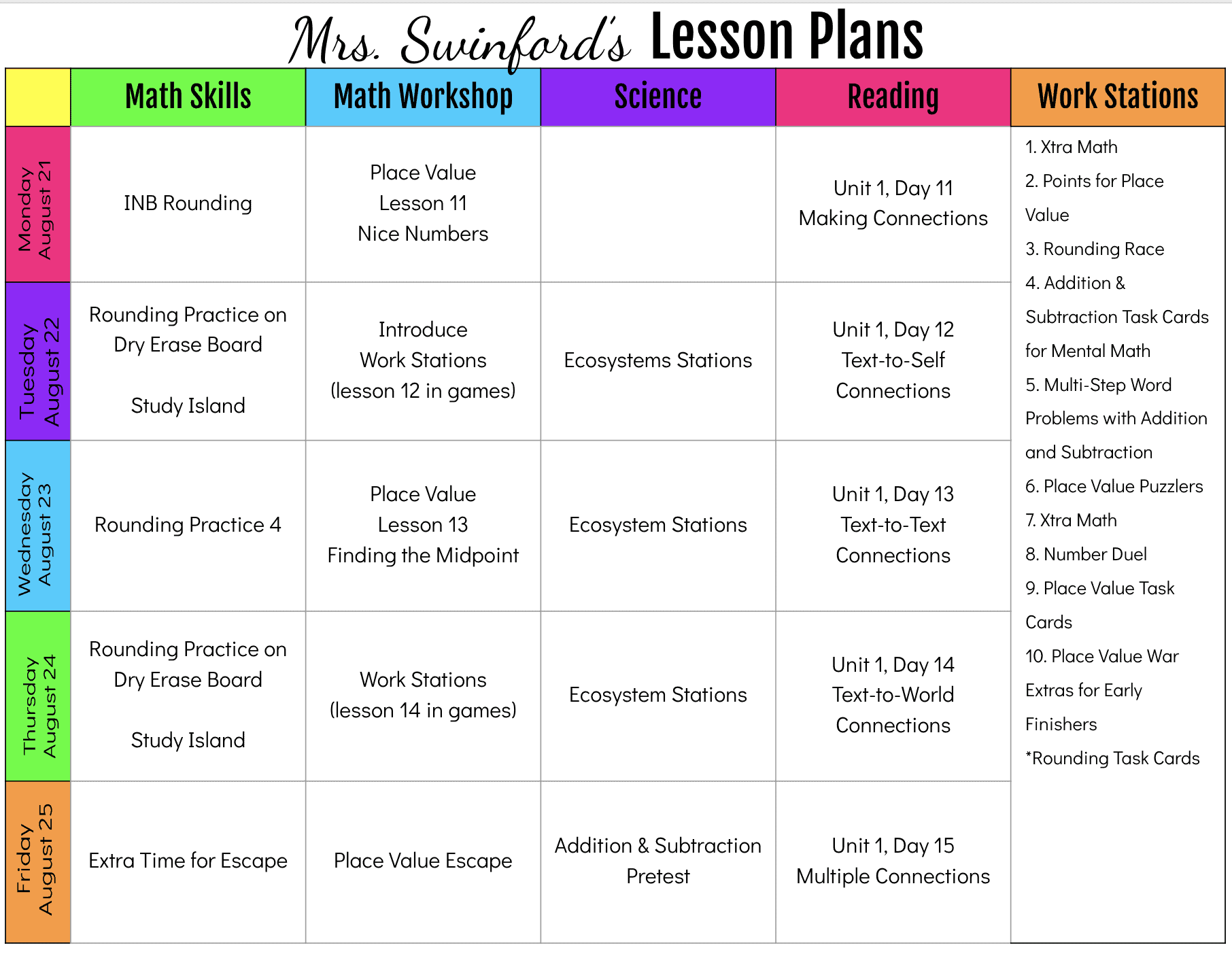 As you can see, my formal plans are much more detailed. Most of them include the standard, materials, mini lesson, work time, closing, remediation, extension, formative assessment, and essential questions for a specific lesson. Yes, they're a bit of a pain, but my next strategy will share how to make these a little more tolerable.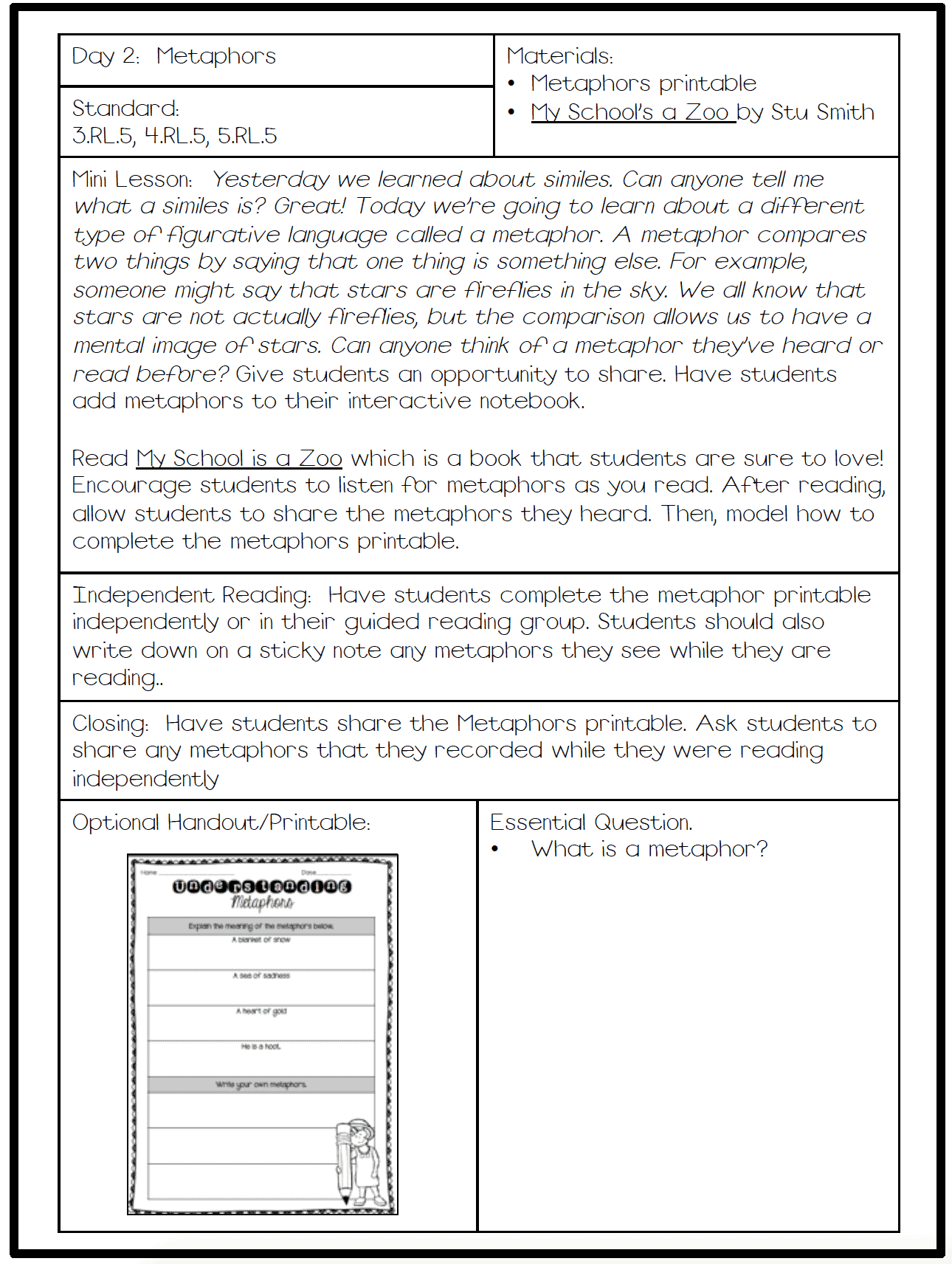 Go Digital
I highly recommend using some type of digital platform to write your lesson plans, as this can be a HUGE time saver. I've heard many people say that they love planbook.com. I tried it, but I couldn't make it work for me. However, it's more than likely user error. I personally love writing my plans in Google Slides. I originally made everything in PowerPoint, but I found that Google Slides was just a bit easier.
Whether I use Google Slides or PowerPoint, I recommend both over Word because of one feature: Duplicate. You make everything in a slide the same way you would a Word document. It will even print the same as a Word document. However, everything is kept to one page. If you want a new page, you have to manually insert the new page. When you duplicate a page, it is very similar to copying and pasting, except you don't have to deal with formatting issues. A new page is created exactly like your previous page. If you make changes to previous pages, it doesn't effect the following pages, which is amazing. This is also time saving, because many things in a lesson plan don't change within a unit. For example, in my place value unit, I don't have to rewrite the standards and essential questions for every lesson; that will be the same from lesson to lesson.
This is also beneficial, because you can now copy and paste ideas and make tweaks without rewriting. You'll never be able to just change the dates on your lessons from year-to-year, but it will eventually save you so much time.
Keep a Binder
While I do write everything digitally, I still print my lesson plans. I organize them into 9-week binders.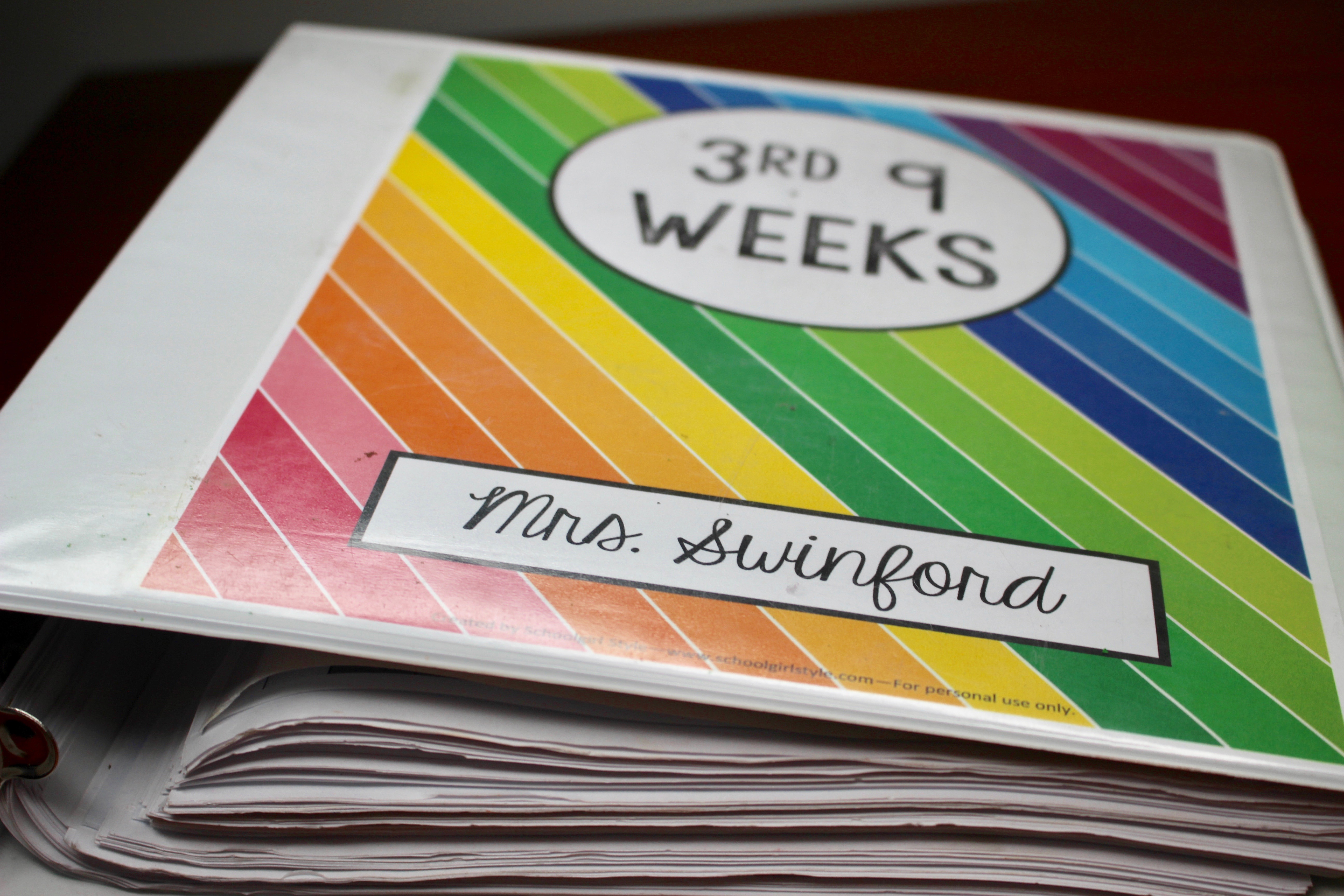 I have a divider for each week within the 9-weeks. At the front of the week, I include my weekly overview.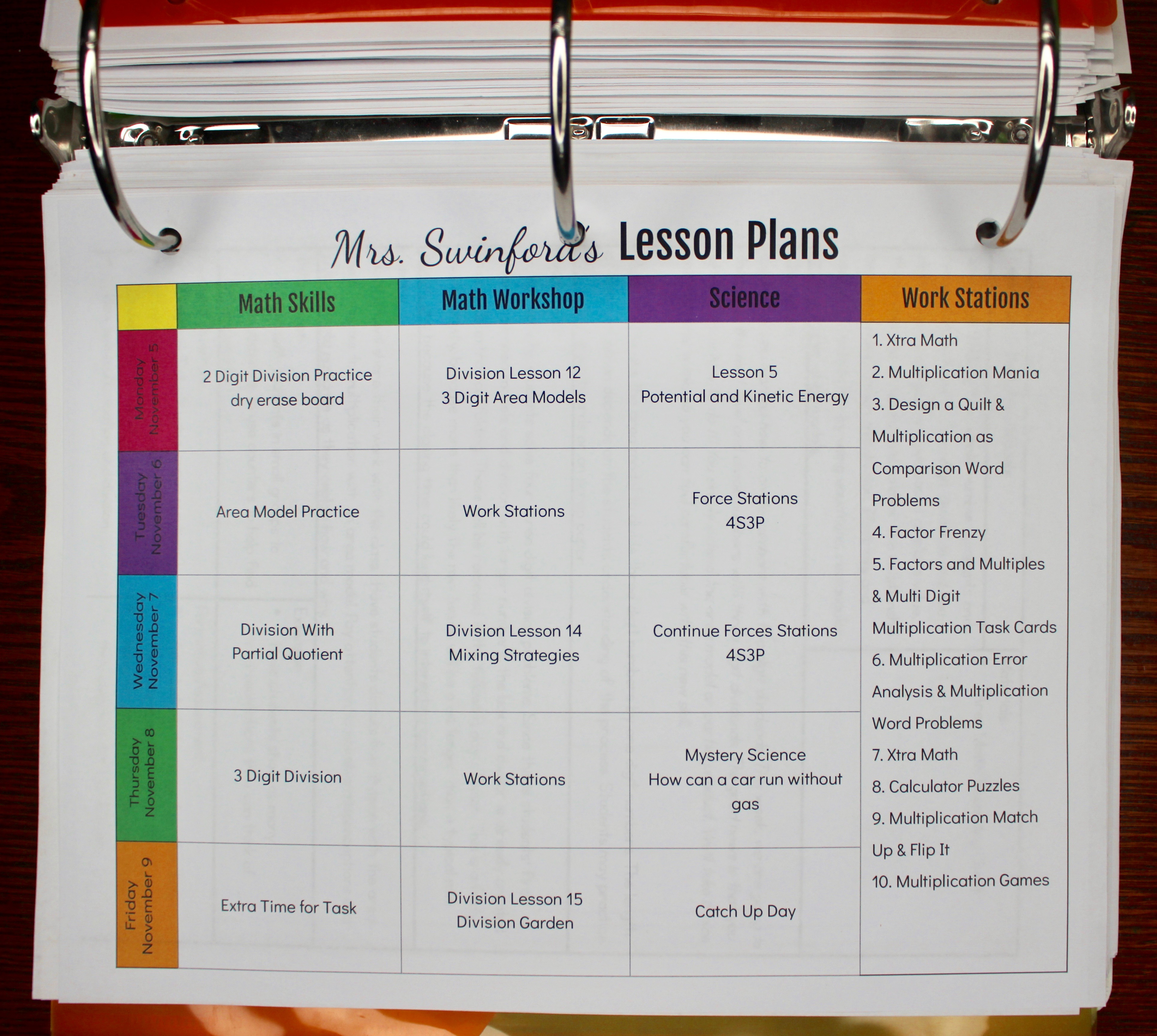 Then after the weekly overview, I include my detailed lessons and every printable that will need to be copied underneath that printable.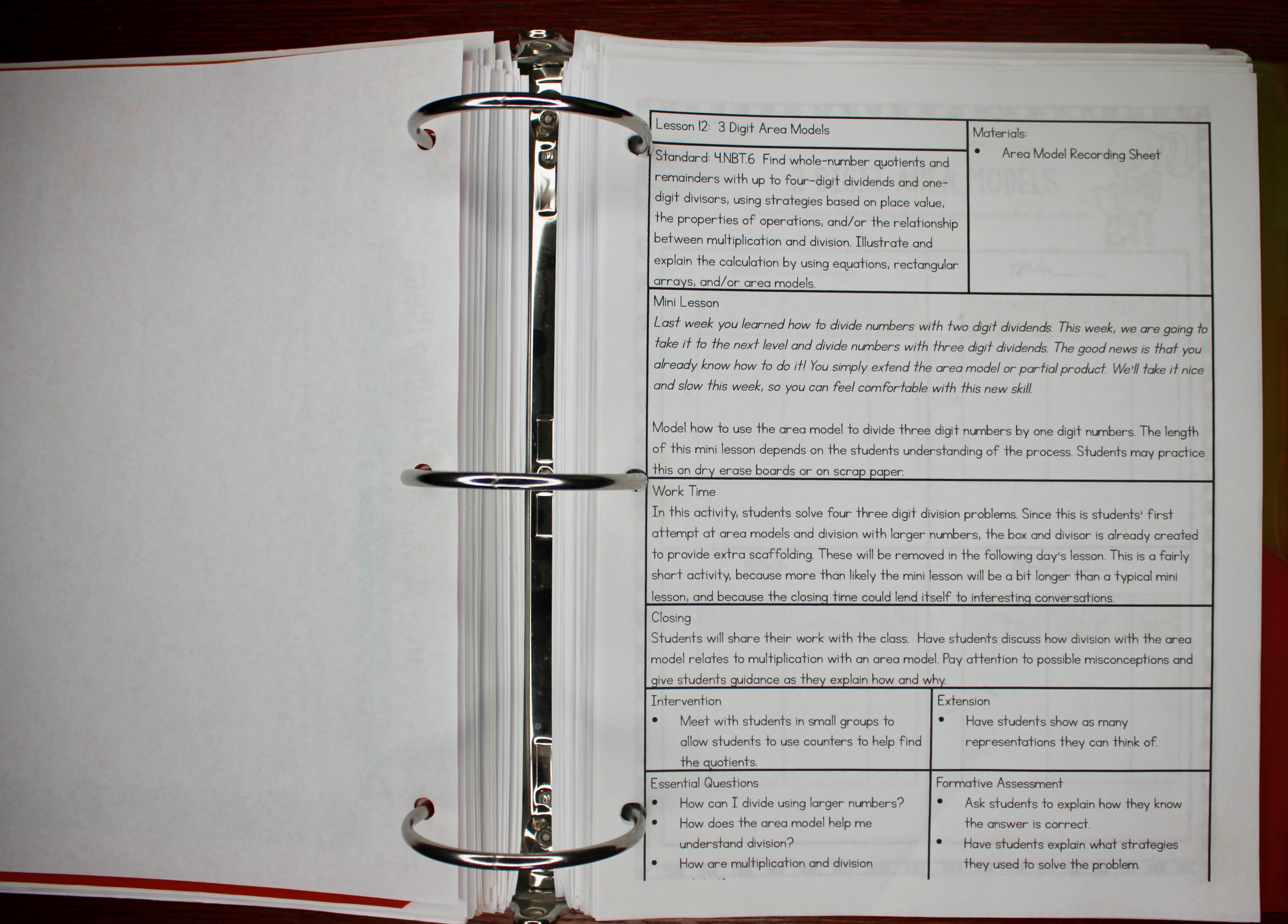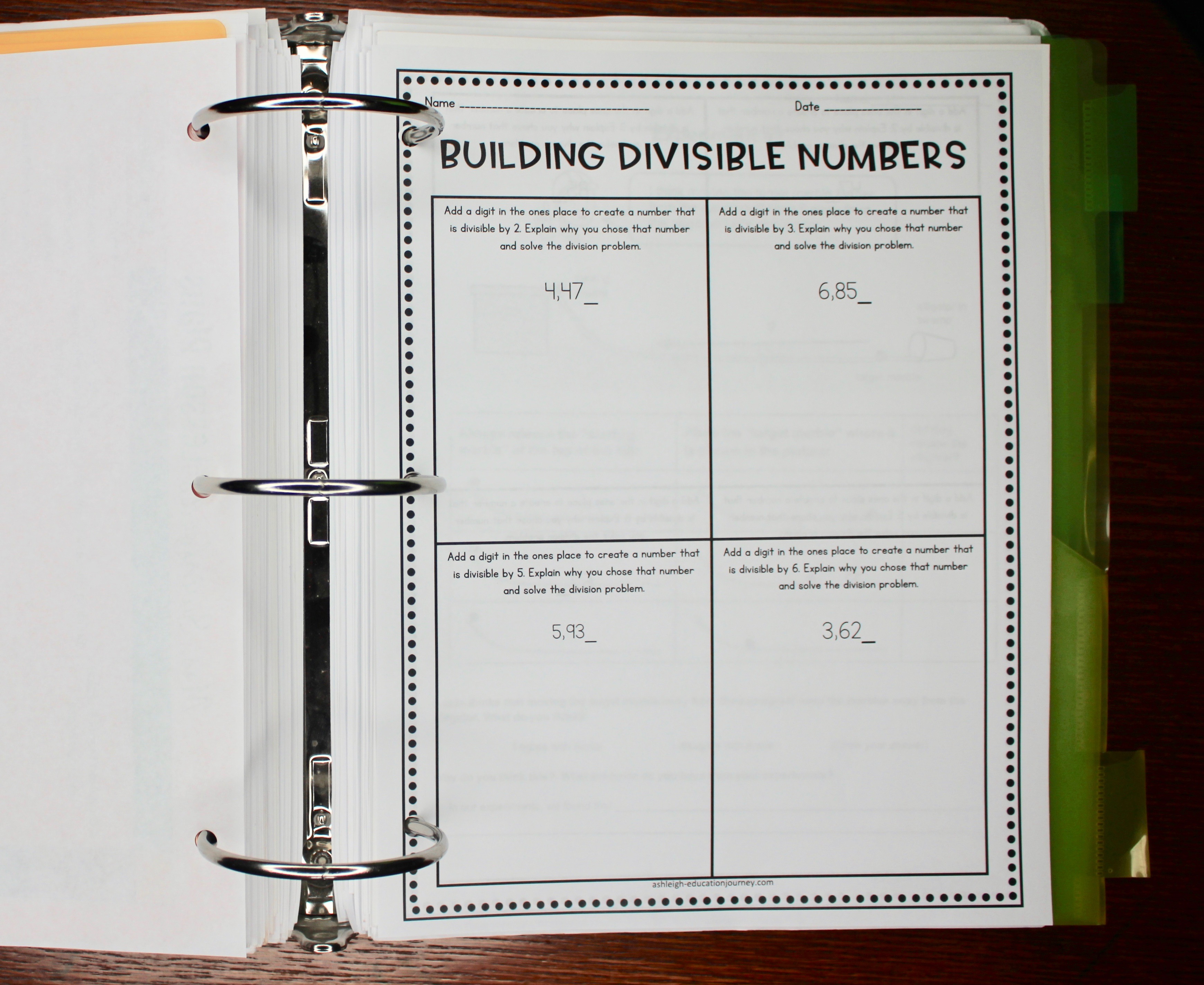 While it does create an extra step, this makes prepping copies a breeze. Since I include everything that will need copies for the week, I can easily have a volunteer make all of my copies. I just tab the pages I want printed (everything except my lesson plans). I've taught in a Title One school for 13 years and non Title One for two years. Almost every year, I was able to find someone to help. A lot of times, you just have to ask. When I have to make the copies myself, it's still easy, because I just go through my binder one page at a time. Everything is placed in the binder in the order I teach the lesson, so that's also how I store my copies.
Plan Ahead
There is a great debate on just how far ahead one should plan, and I absolutely get both sides of the debate. I personally like to plan ahead quite a bit in advance. I build a lot of flexibility into my lesson plans, so that I can remediate and accelerate as needed. A lot of my lessons require some advance prep, and I love to prep those materials WAY in advance…like over the summer. The positive thing is that once the materials are laminated and cut out, I can reuse them again and again, so a little extra effort up front pays off later on. I store all the extra materials in sandwich baggies and store the sandwich baggies in gallon Ziploc bags. I keep the gallon bags in a plastic container that fits on one of my bookshelves.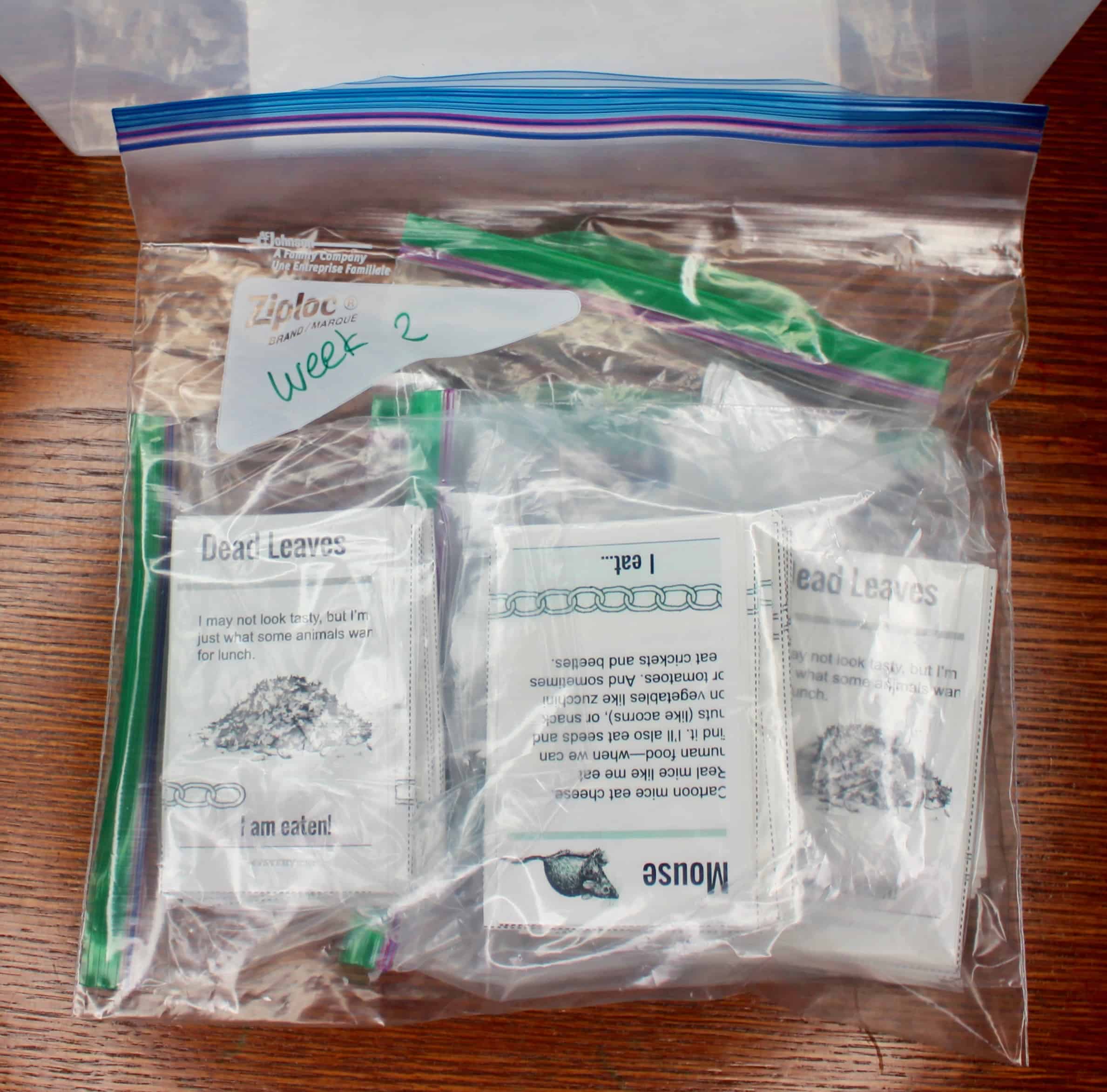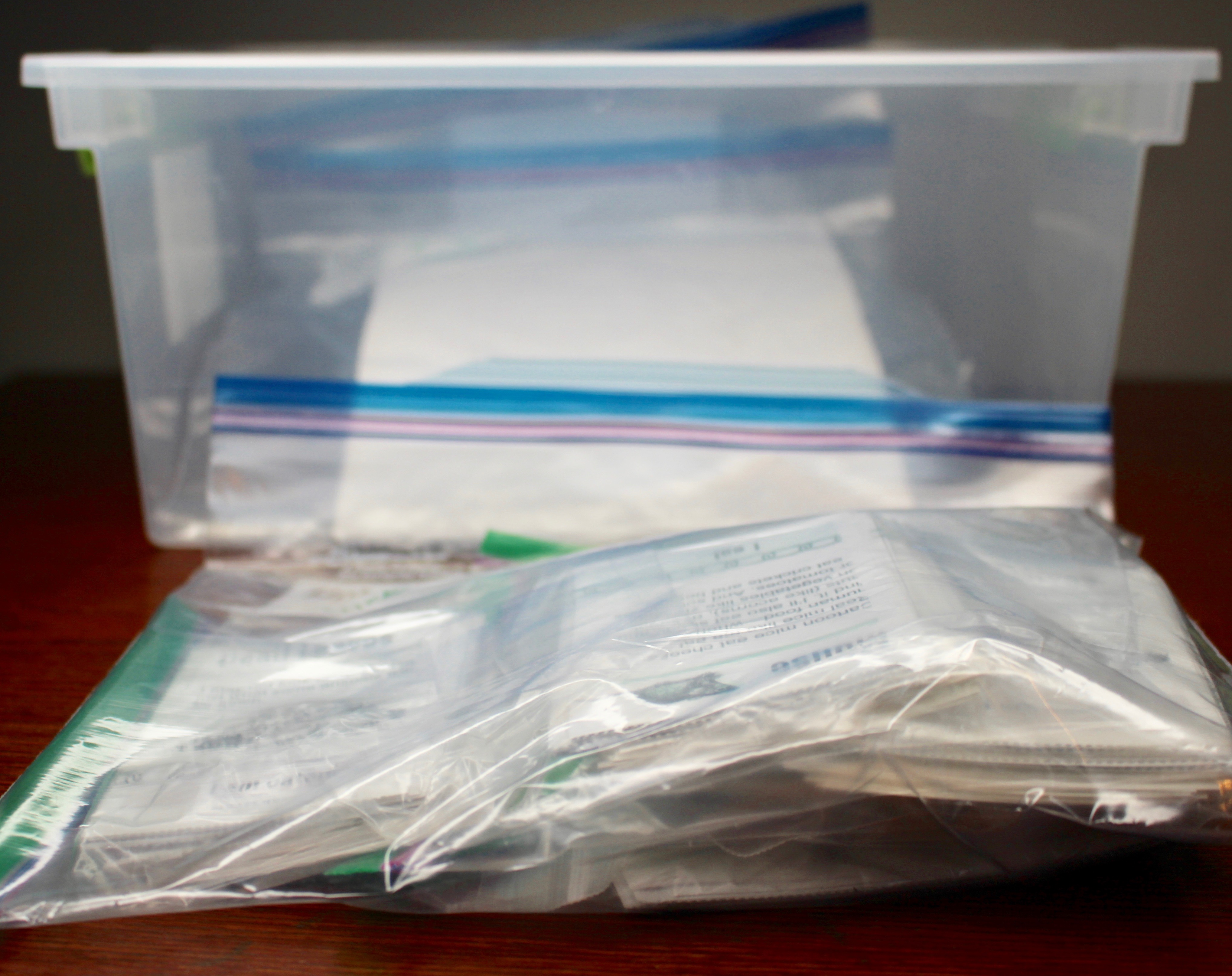 This post doesn't cover planning for guided reading groups, because that is something I don't plan ahead for. You can read more about that here. Hopefully these tips will help you get and stay organized for your next school year!