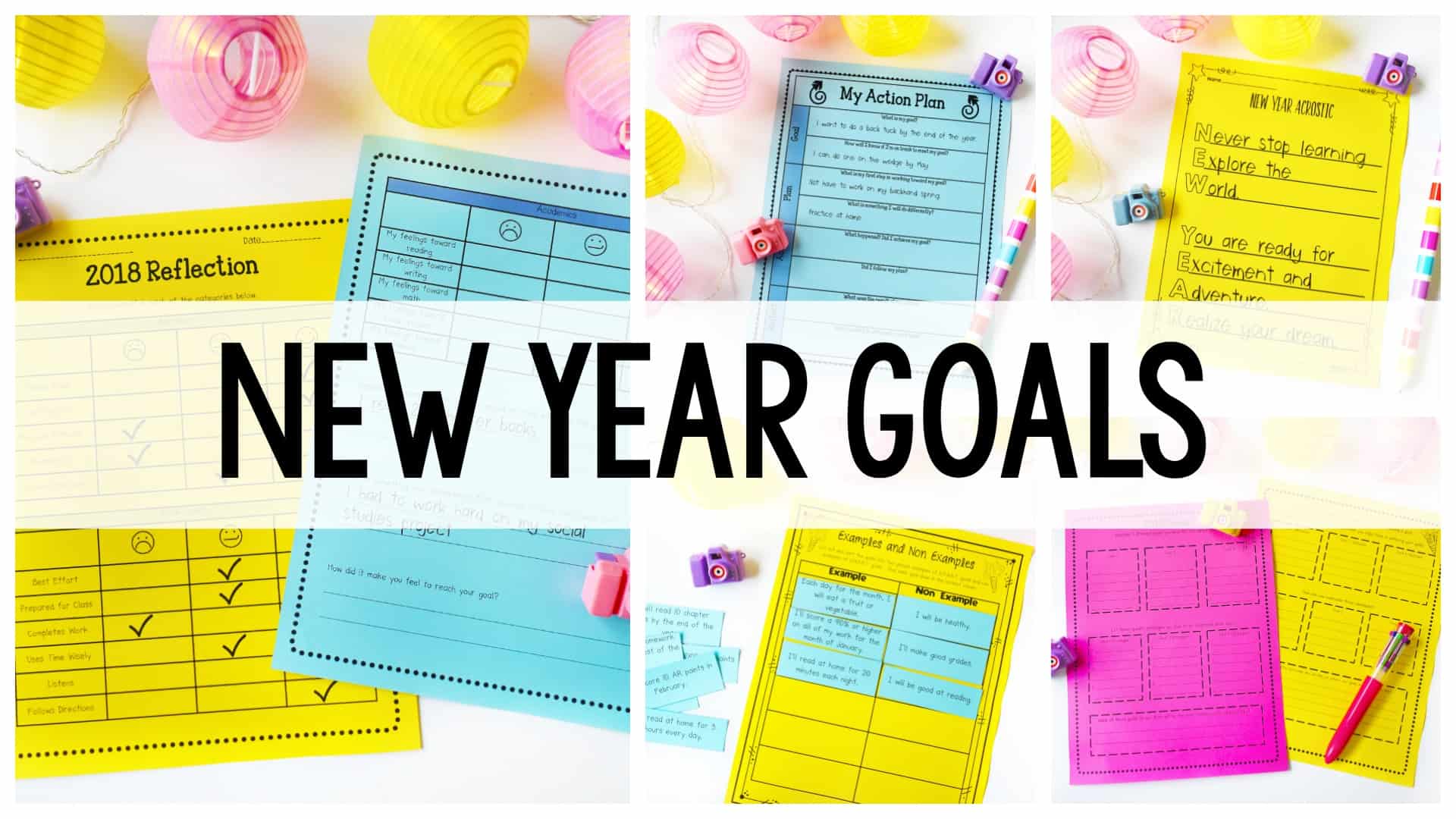 These New Year Goals worksheets and activities encourage self-reflection and give students the opportunity to create new goals for the remainder of the school year.
It's always hard for me to believe that the end of December marks the halfway point of the school year. It's astonishing to look back at all students have learned and accomplished over a few months. In the day-by-day viewpoint, it's sometimes hard to see the gains students have made, so it's nice to stop and recognize their success. It's also a good time for to reevaluate professional goals, because the whirlwind of daily activities doesn't leave a lot of time for reflection and goal setting.
When students return to school in January, I like to use these New Year Goals worksheets and activities. We first spend a little time discussing how to set SMART goals. It's a great way to refocus students and allows me to set a tone of high expectations for the remainder of the school year. I like to use the SMART goal format, because students have to be taught how to set goals. I've tried skipping the how-to lesson, and my students' goals were far too vague, completely unreachable, or so distant they didn't make an impact on the student.
I've created a few printables and activities to guide students through the process of goal setting. After I introduce the concept of SMART goals, I give students an example and non example sort, where they determine if they are effective examples of SMART goals.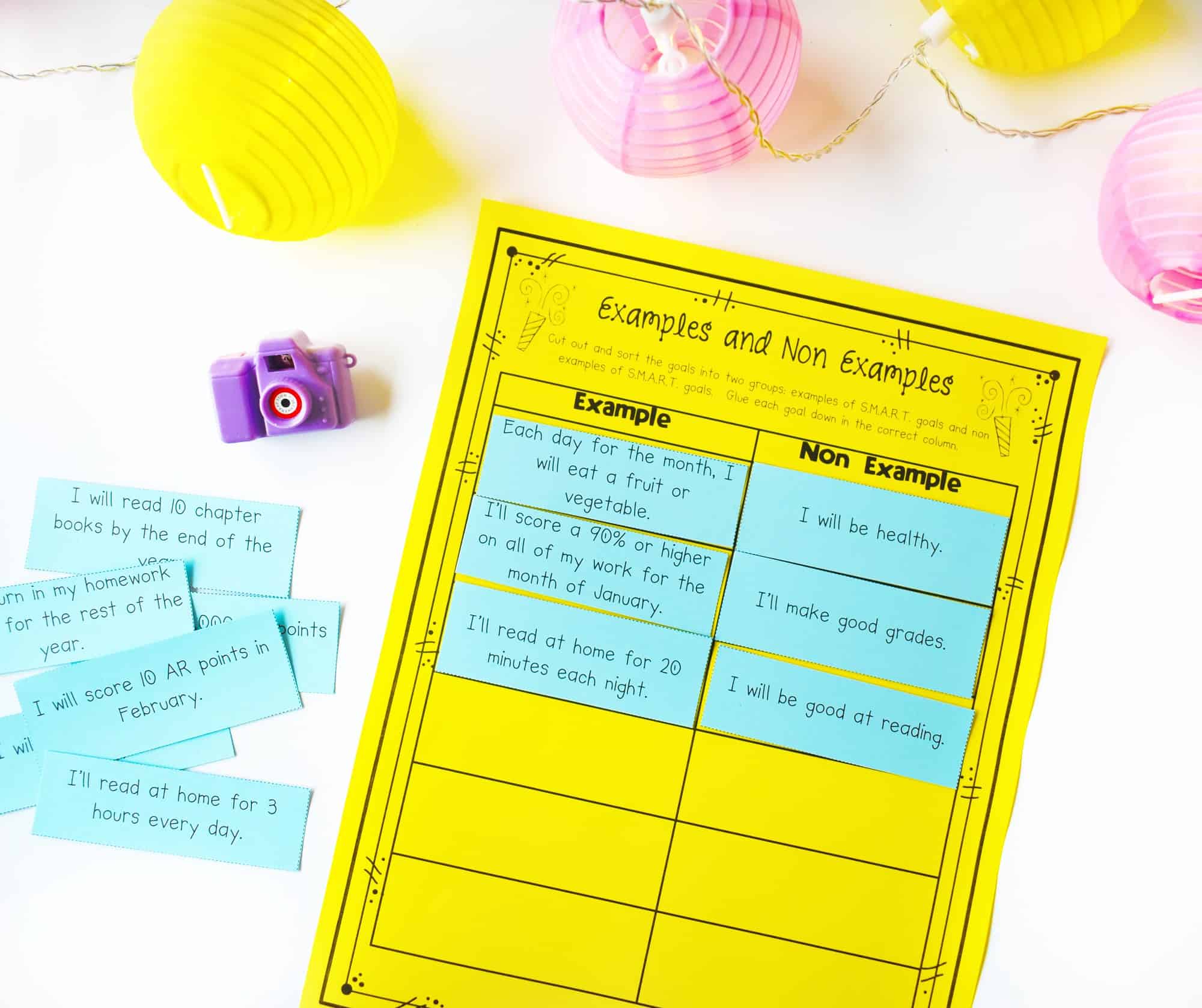 In the new year goals worksheets, students also correct vague, untimely, and unrealistic goals. I can't tell you how many times. I like giving them a starting place to work from, before they set their own. It makes the transition of student goal setting a little easier. It's also a great tie-in to being specific when writing.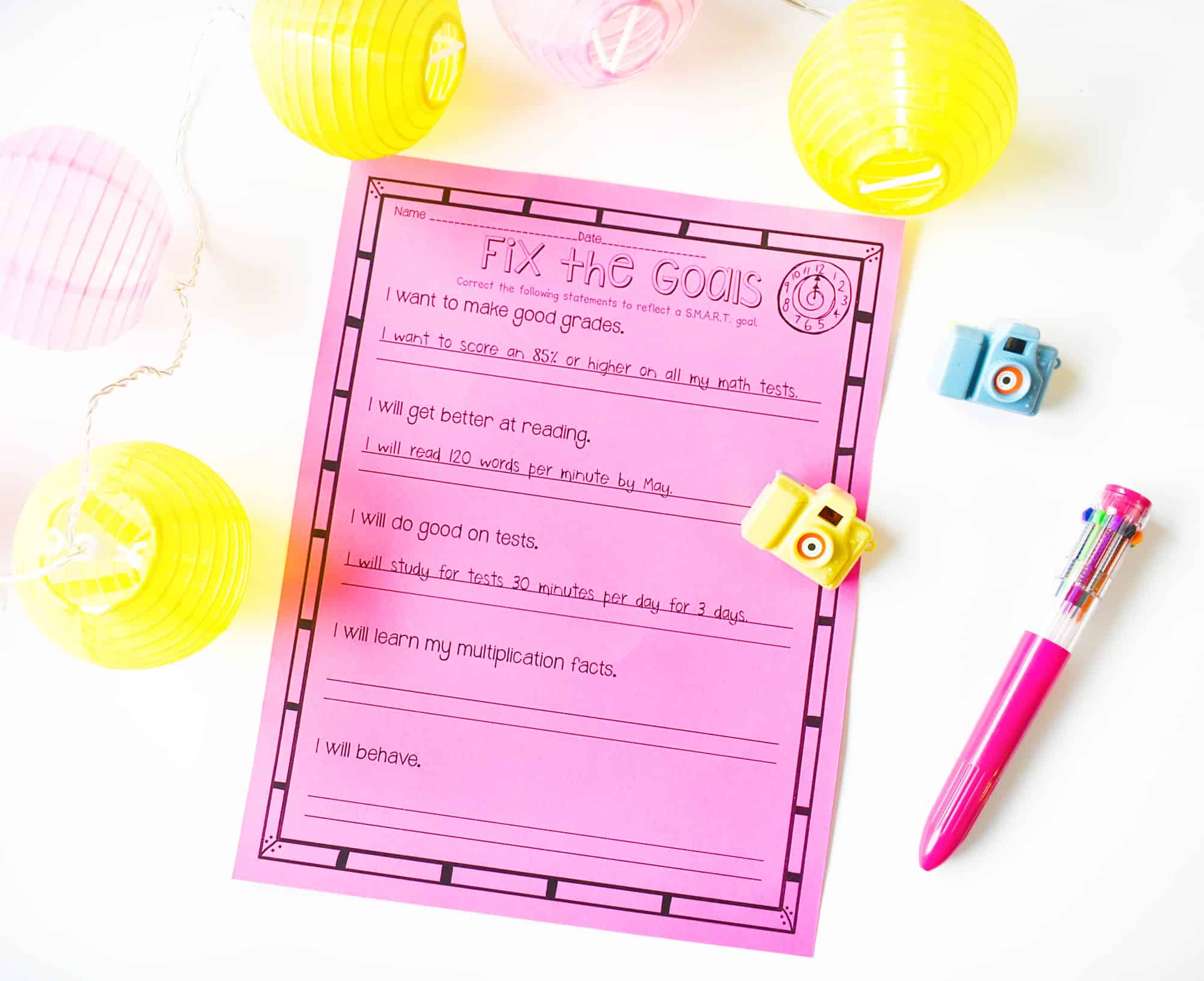 In the New Year Goals worksheets and activities, students reflect on the previous year before setting their goals. I have to remind them that the reflection is for them, not me. Be sure to encourage honest self-reflection, and to not just copy whatever a friend writes.
When it's finally time for students to write their goals, encourage students to think deeply and to not write the first thing they think of (unless it is important to them). My students write three goals and then thing of strategies they can use to accomplish them. We also discuss obstacles to reaching goals and how we can overcome those obstacles. Students use their goals to write an action plan for achieving them. I don't require my students to write academic goals, which is always a shock to them!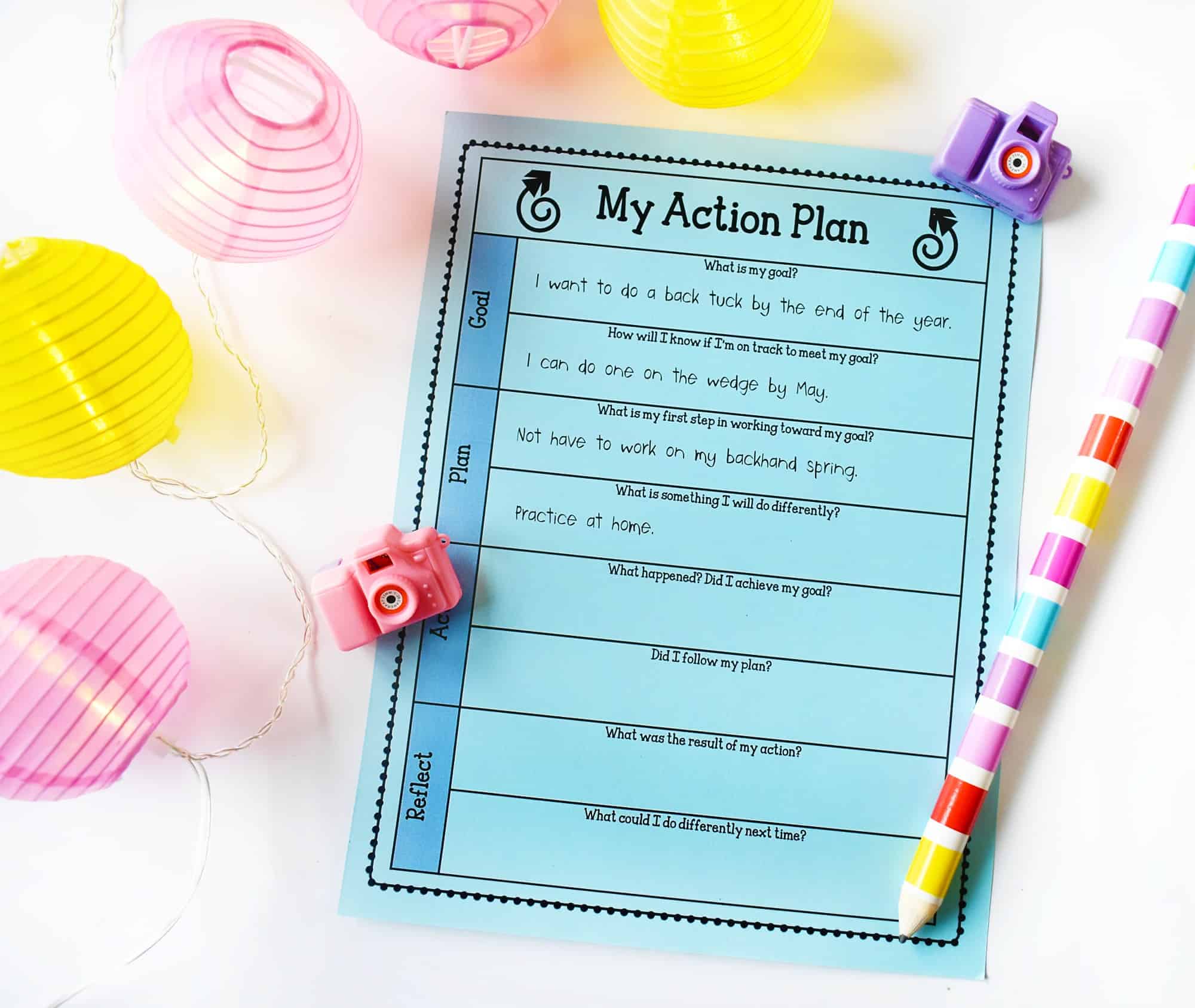 If we have time, students will complete a new years activity for the new year. They will write two things they're thankful for, a bad habit they'd like to break, their most important goal, and eight kind things they can do for others.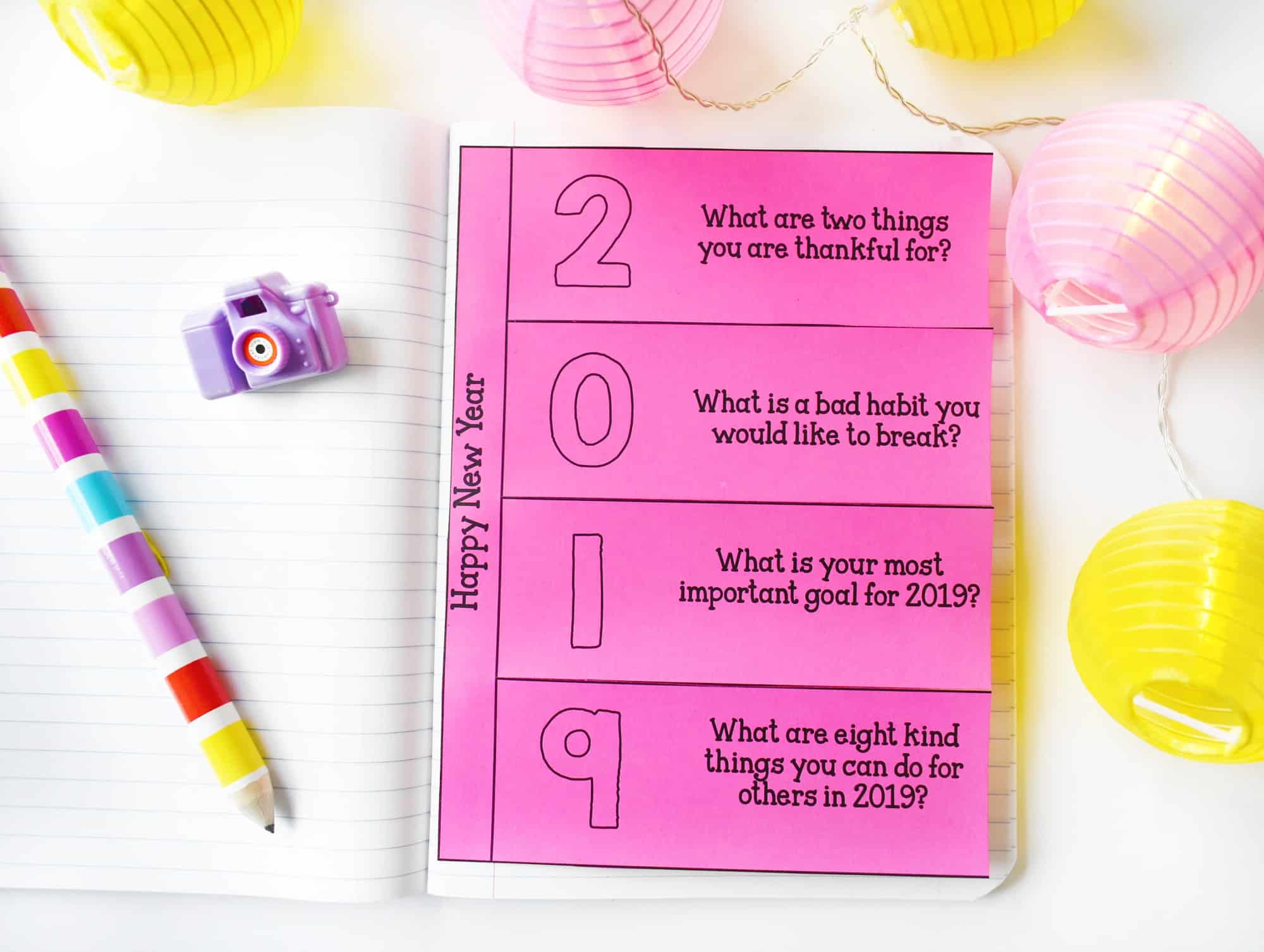 I recently added a New Years acrostic to the New Year Goals worksheets and activities. I thought it might be a fun activity for students. I may have this ready for my early finishers, because I think it's something students will enjoy. This could be used at the beginning of a calendar year of the school year.
I also have a diamante poem where students bridge the past year and current year. This could be rewritten on construction paper or plain white paper to add decorations and pizzaz for a hallway display.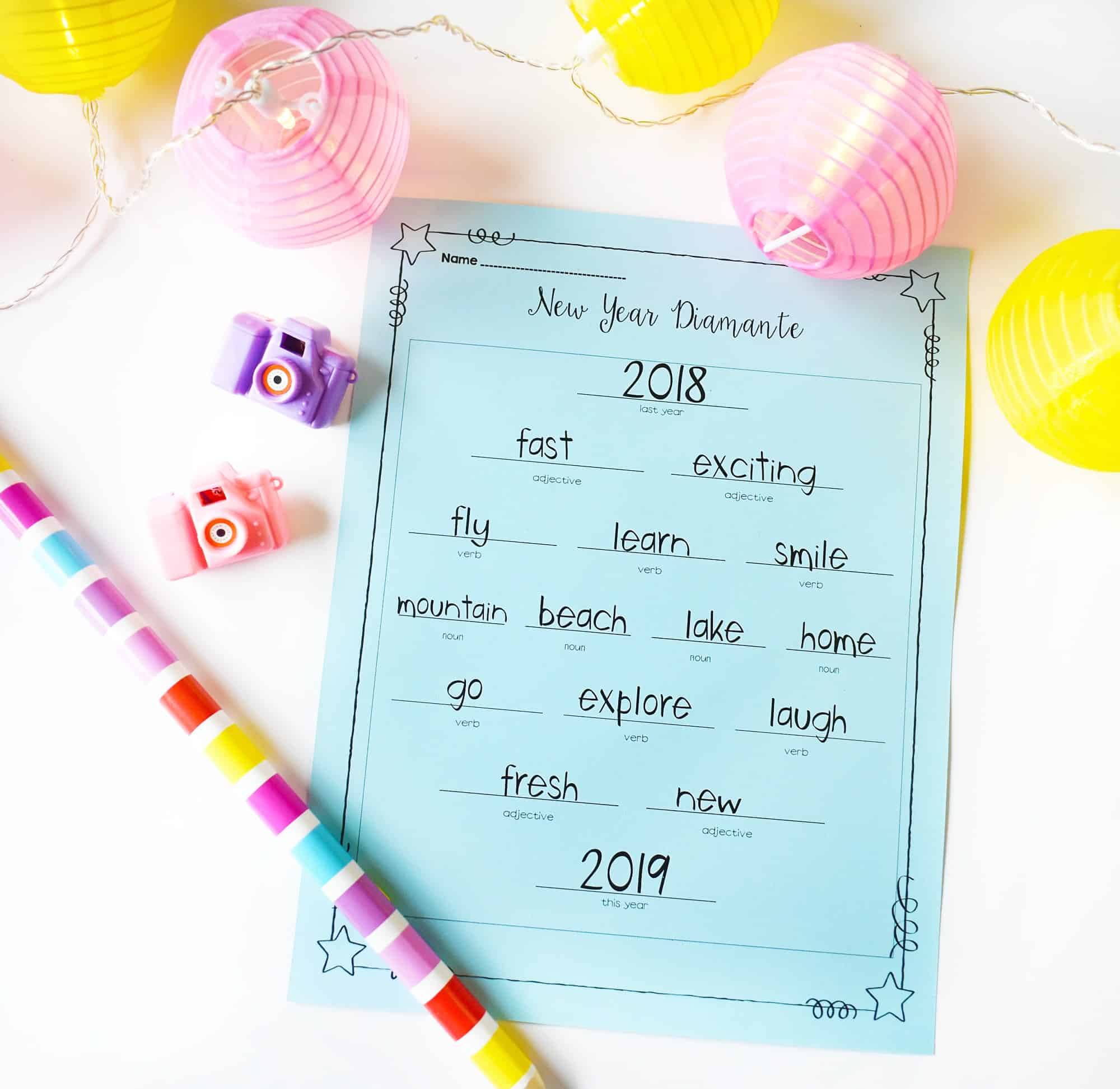 I'm FAR from crafty, but I did think it would be fun to use New Years for a theme for a hallway display. I'm going to use recipe cards for directions to write SMART goals.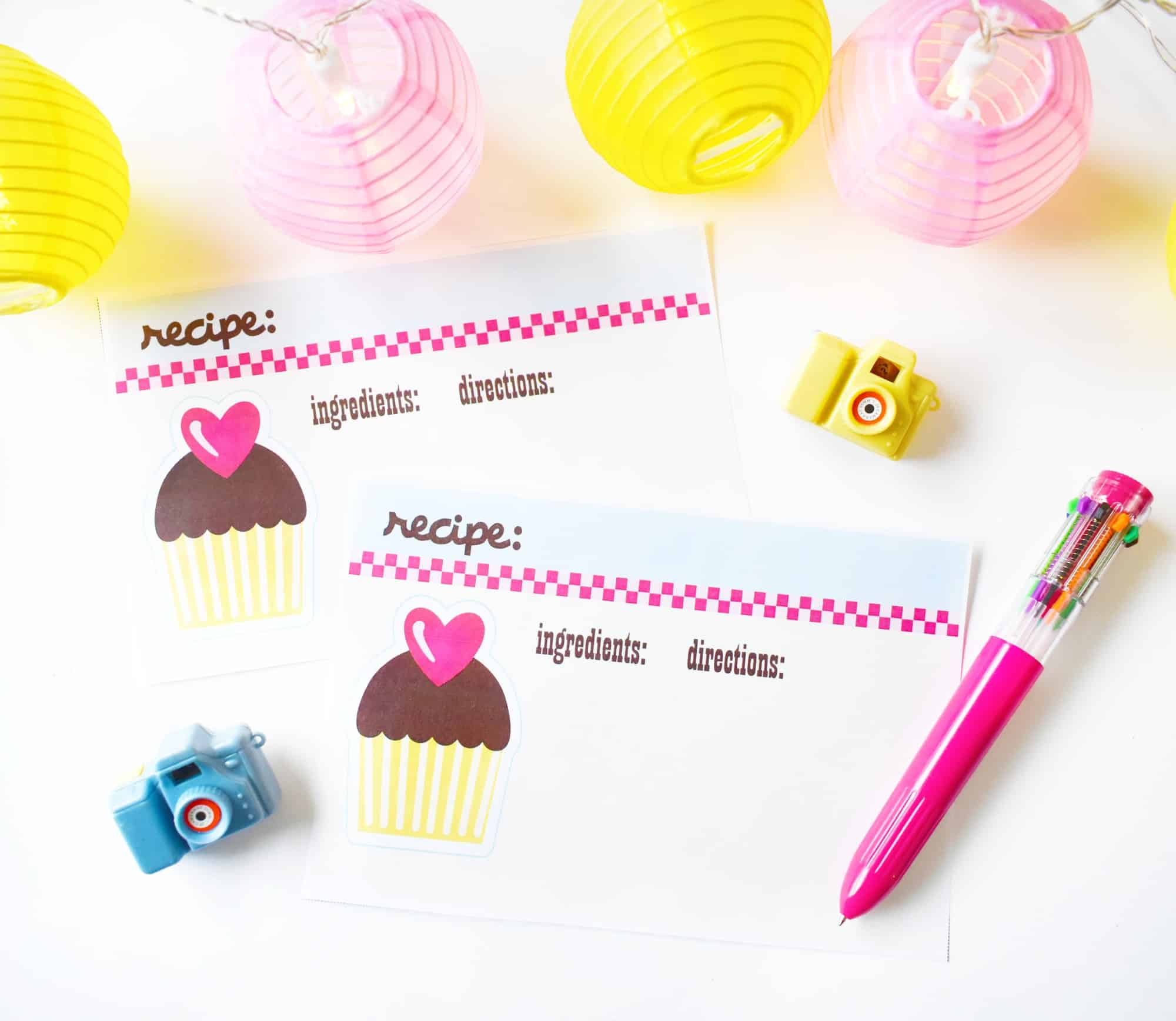 You can click here to view the file on TpT. Each of the New Year Goals worksheets and activities are updated each year.