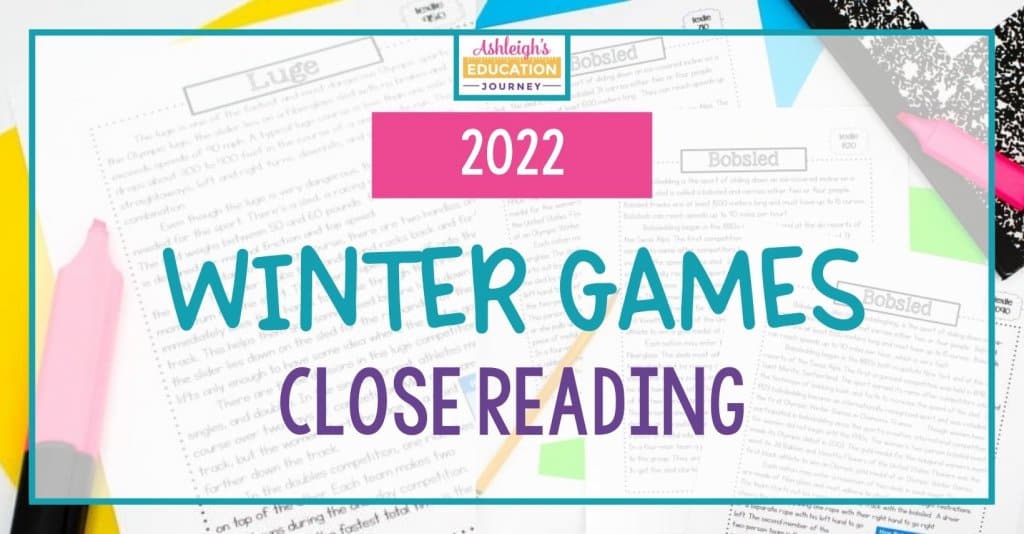 With all the craziness of the past two years, I almost forgot about the Winter Olympics. I absolutely love all things related to the Olympics and love incorporating them into my instruction. One of my favorite resources is my Winter Olympics Close Reading packet. When I originally wrote these passages, I had to do a lot of research, because I didn't know nearly as much about winter sports as I do summer sports – I'm a Florida girl! One thing I did learn, is that there is no way I would ever participate in the Luge. No thank you!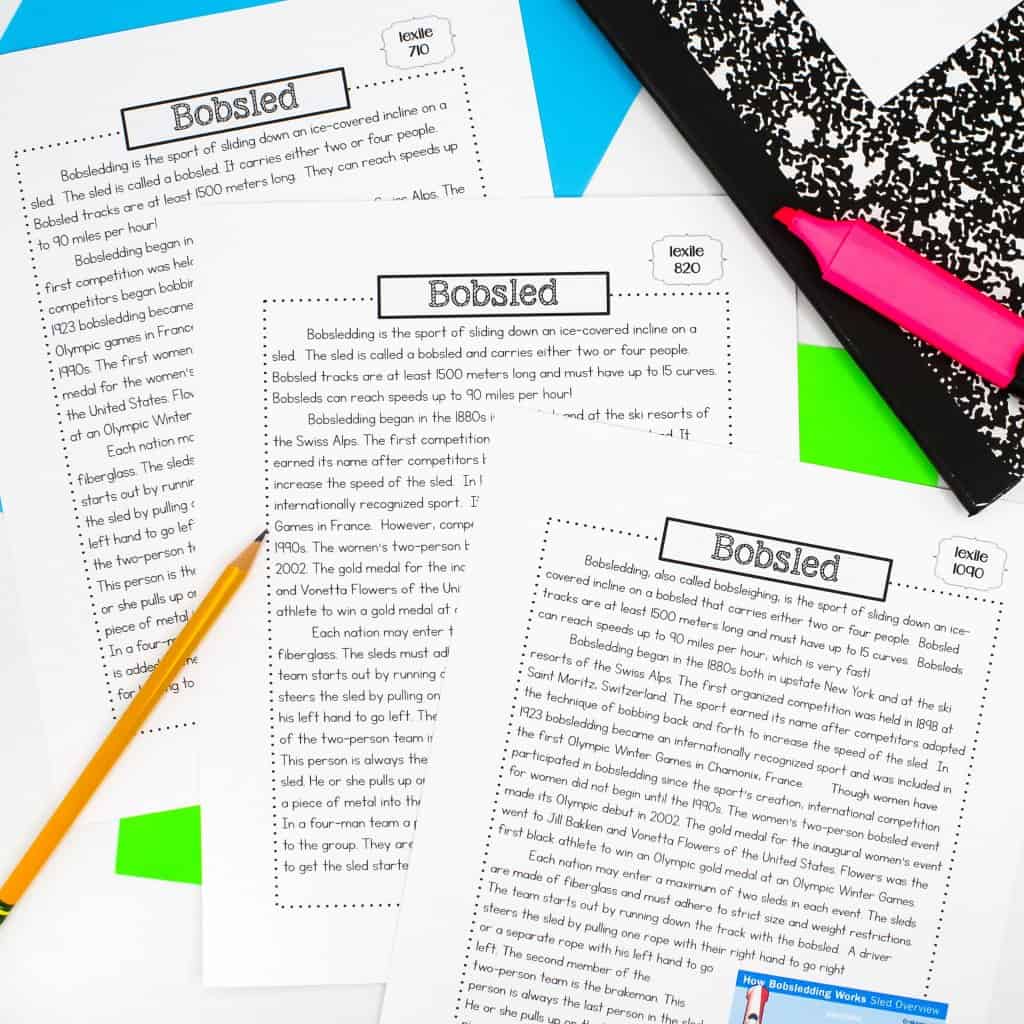 There are three leveled nonfiction reading passages for each of the ten topics. I found the lexile level for each of the passages, and there is a correlation chart that compares DRA, guided reading, and lexile levels. All three levels include the same primary content, so any passage can be used to answer the three pages of questions. There is also a different nonfiction text feature on each passage that will enhance the text.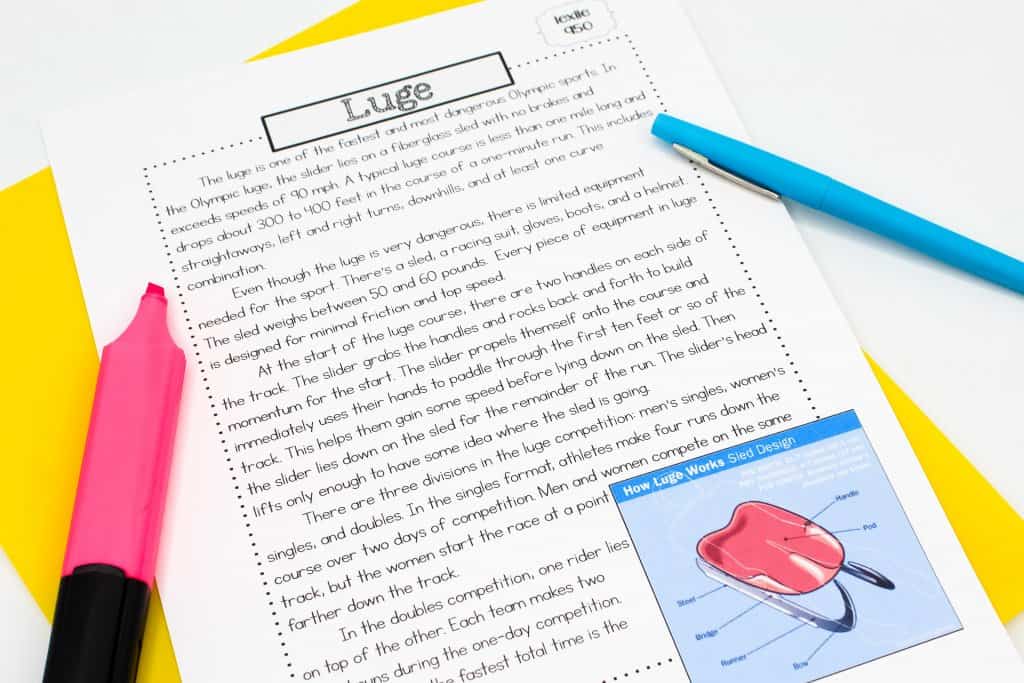 For each topic, there are three sets of questions. The first set of questions are all explicit questions that can be answered directly from the text. The second set of questions focuses more on nonfiction text features and main idea, rather than explicit questions. The third set of questions is perfect for constructed response practice! Students use text evidence to support their response.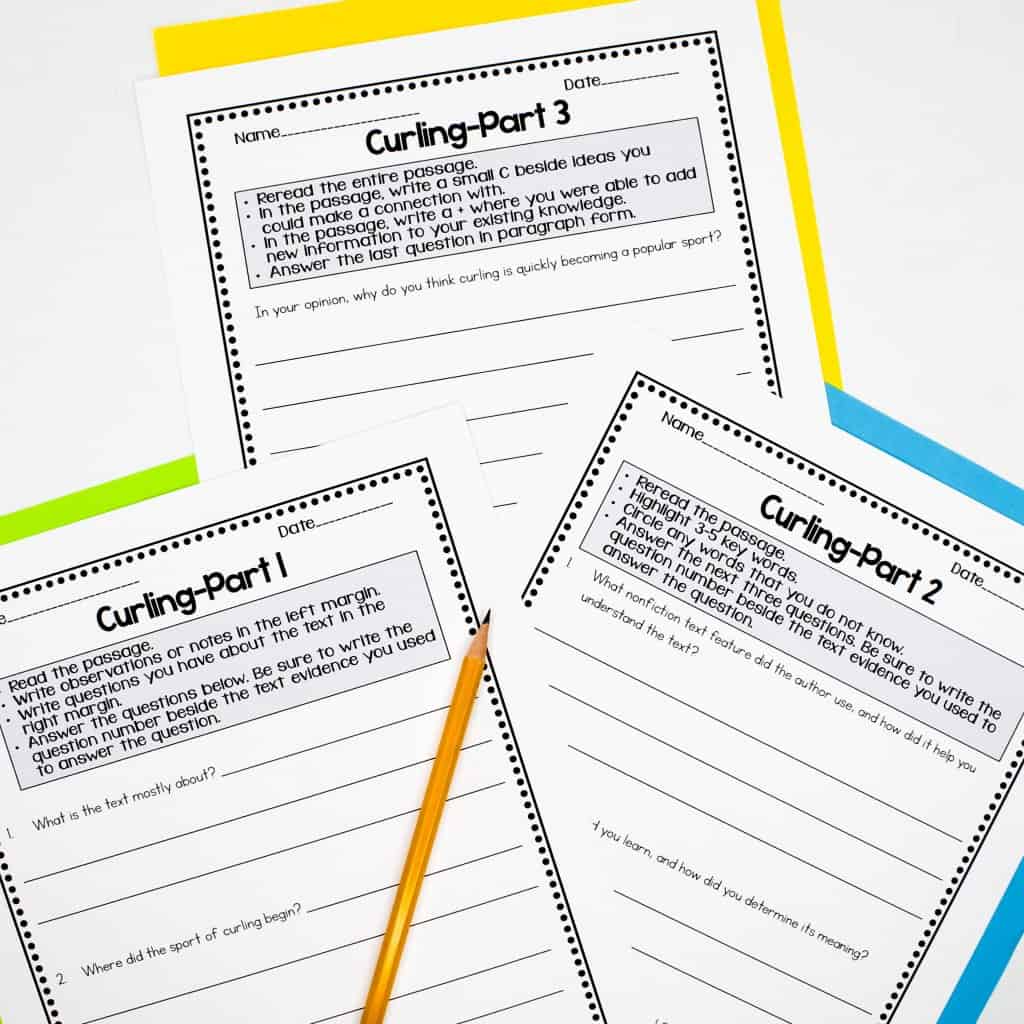 I've also add the passages and questions to Google Drive, so I can use this in Google Classroom. Students are able to type directly on the page, and it saves me on copies and paper!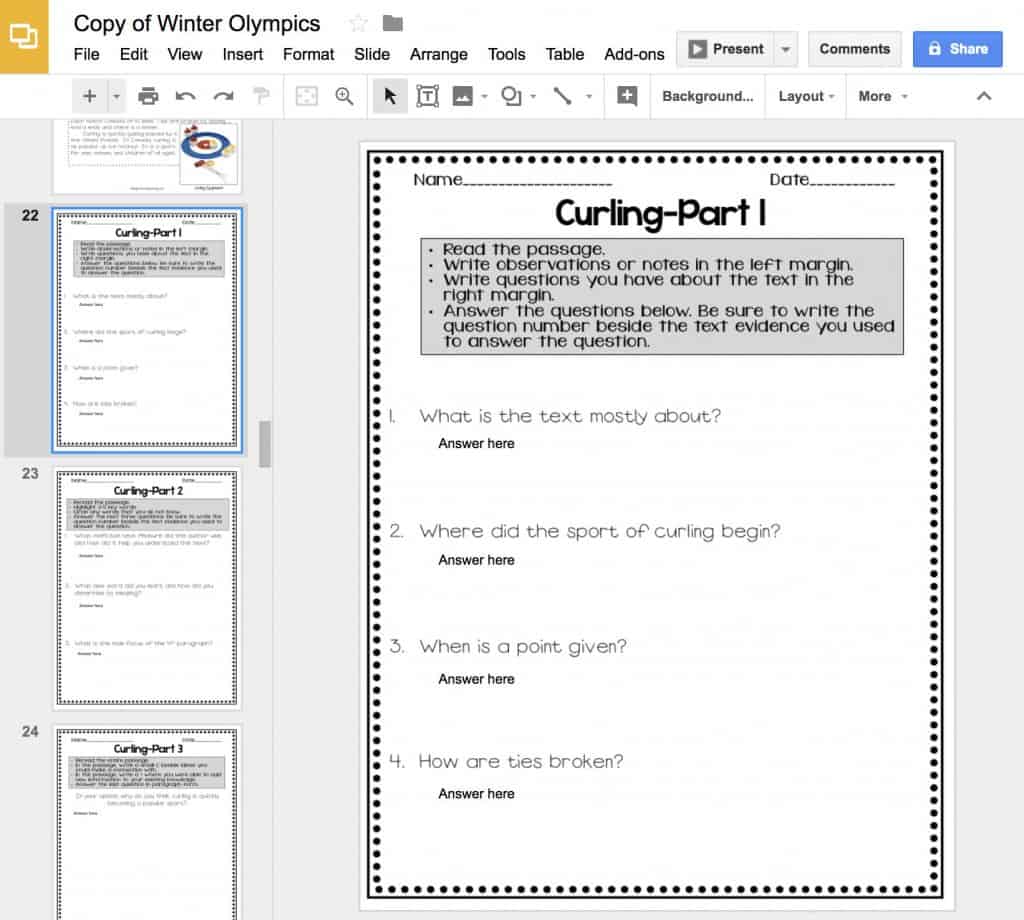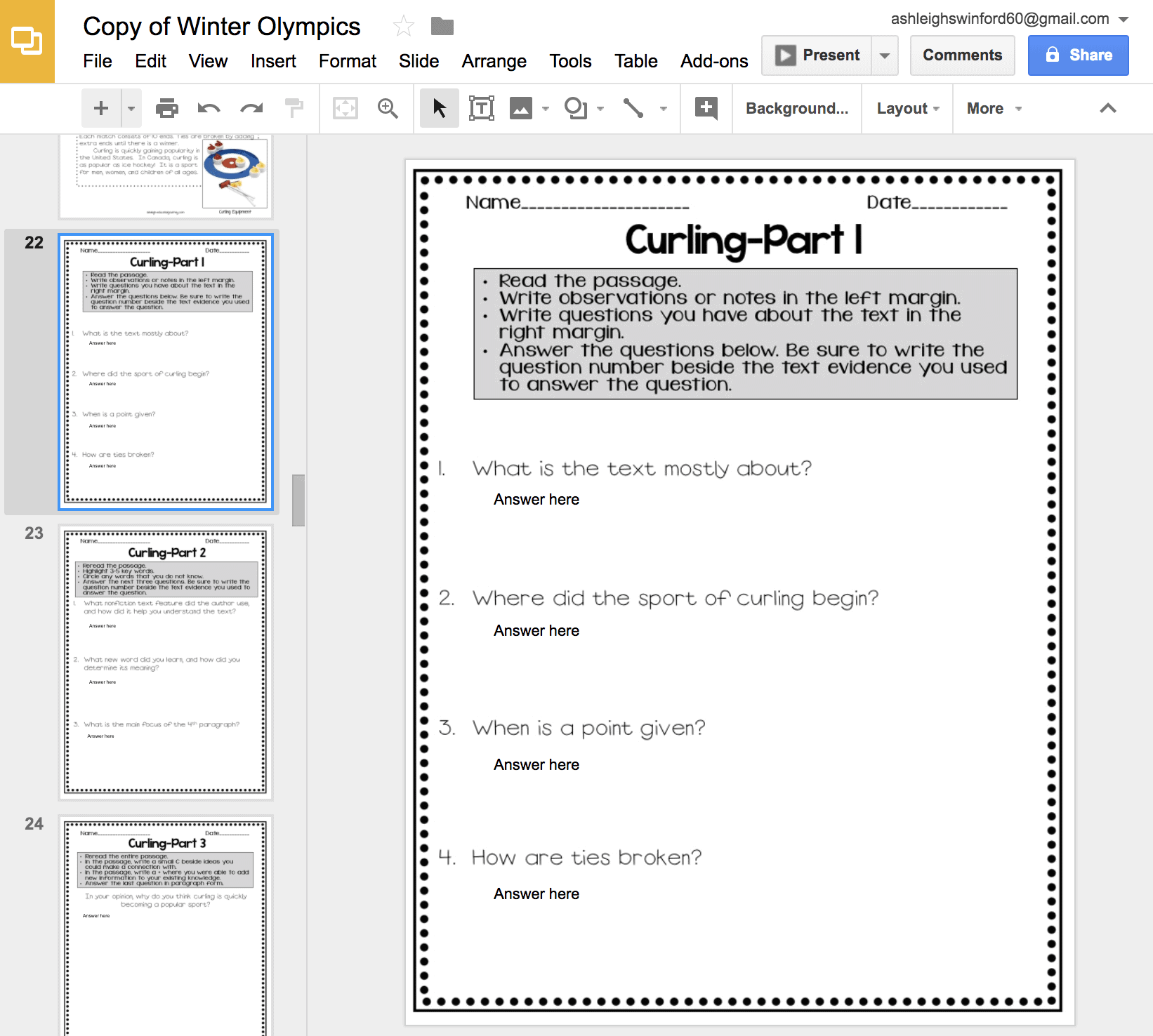 I also plan to incorporate these Winter Olympics word problems. What makes this special are the links at the bottom of each word problem. (There is a version without any links.) If you use the paper version, students can type the links. If you use the digital version, students can click the links. Each link will take them to a short video clip of the event mentioned in the word problem.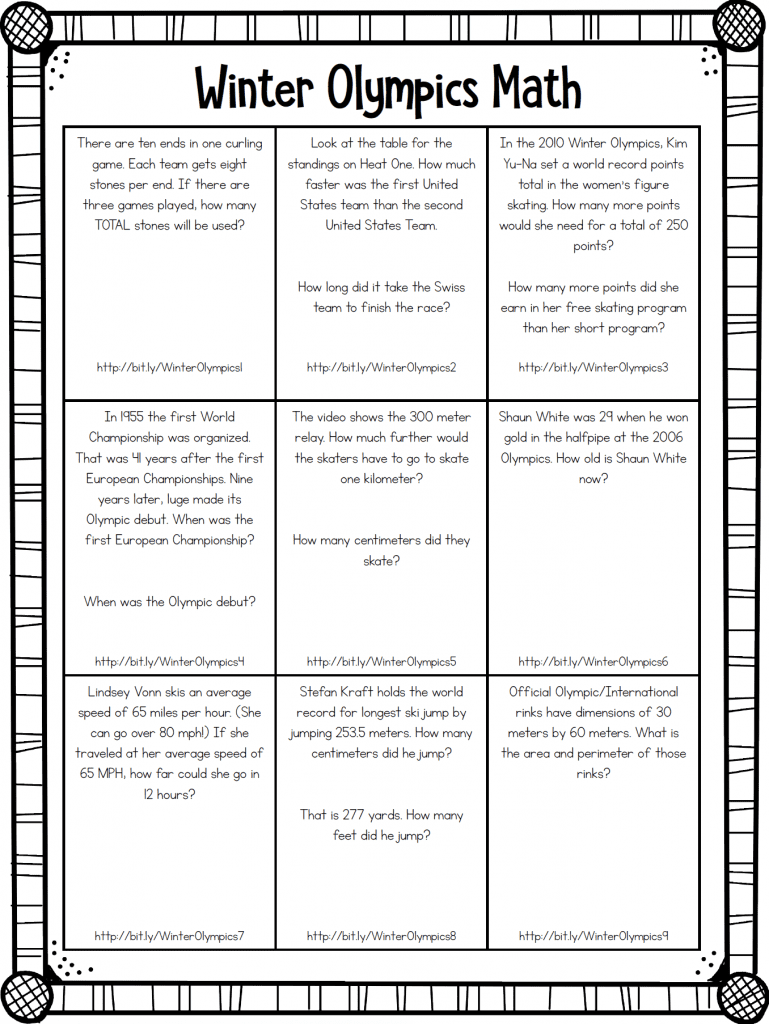 My students go crazy for the videos, because it makes the events and questions so relevant and interesting. This is a great early finisher activity! You can download it for free here!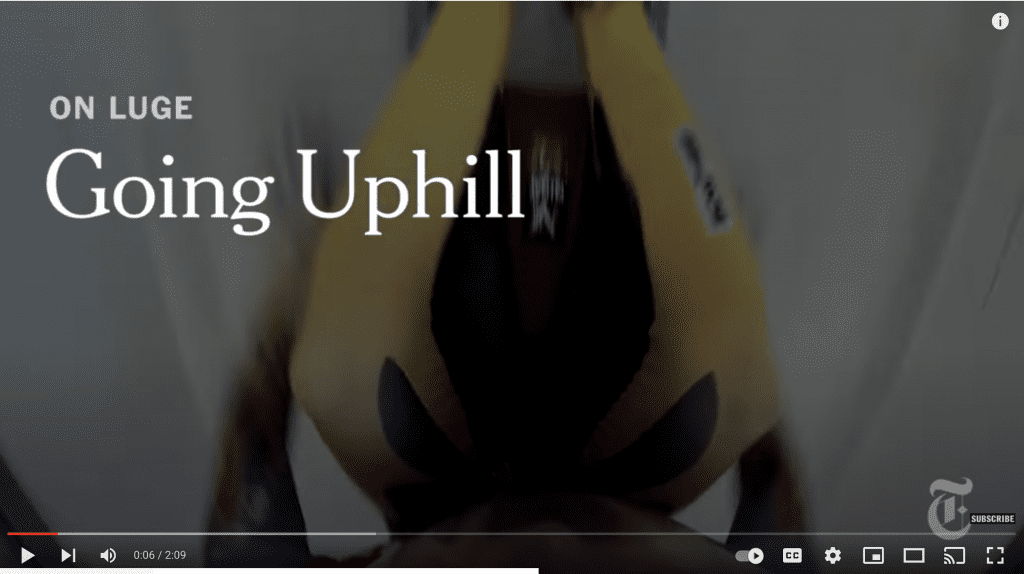 I do have a few more ideas that I'm toying with, and I'd love to hear what you're doing to incorporate the Olympics into your instruction!