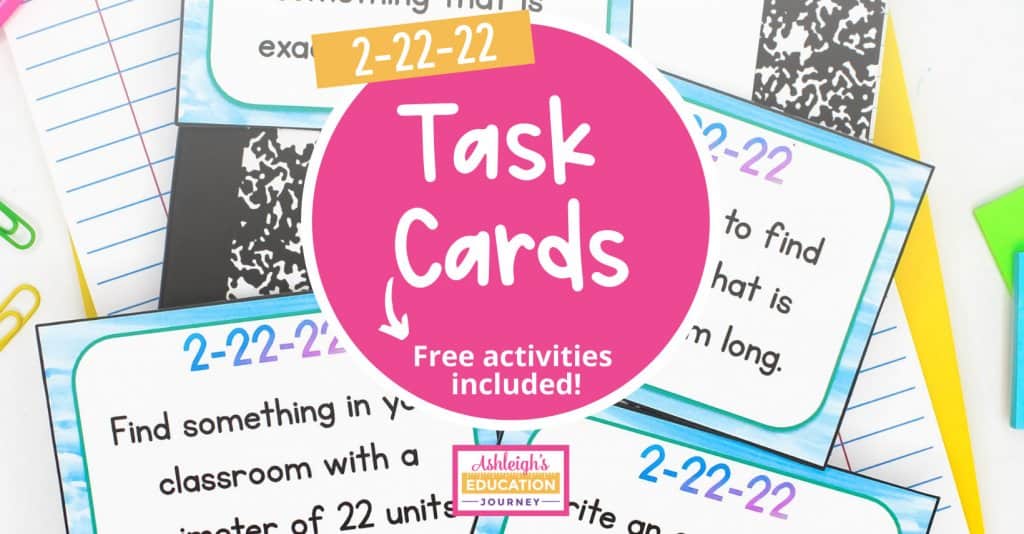 In this post I am breaking one of my most important rules as a blogger and TpT author. Never share something I haven't personally used in my classroom.
I've always felt like that's one of the things that makes my resources unique. They're effective because I keep fine tuning them from my personal observations until it's exactly what students and teachers need.
But, that won't work for this resource. 2-22-22 (or a similar date) doesn't fall on the calendar very often! That's why I wanted to create something fun for upper elementary students.
I created a set of task cards all centered around twos. I separated the cards into somewhat color-coded groups. The first set of cards are based on math concepts.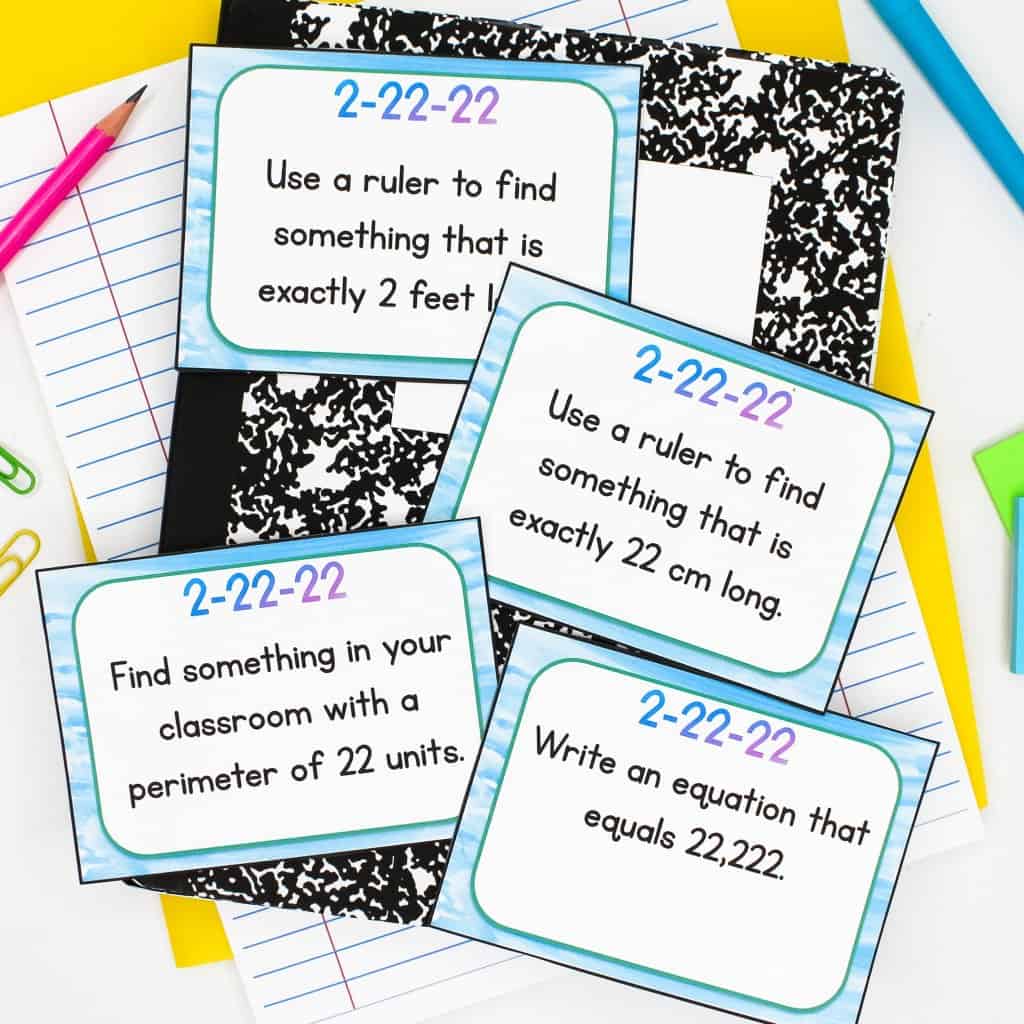 I intentionally did not number the cards, because I have a feeling that teachers will not want to use all of the cards in the set. That will give you the option to only number the cards you want to use.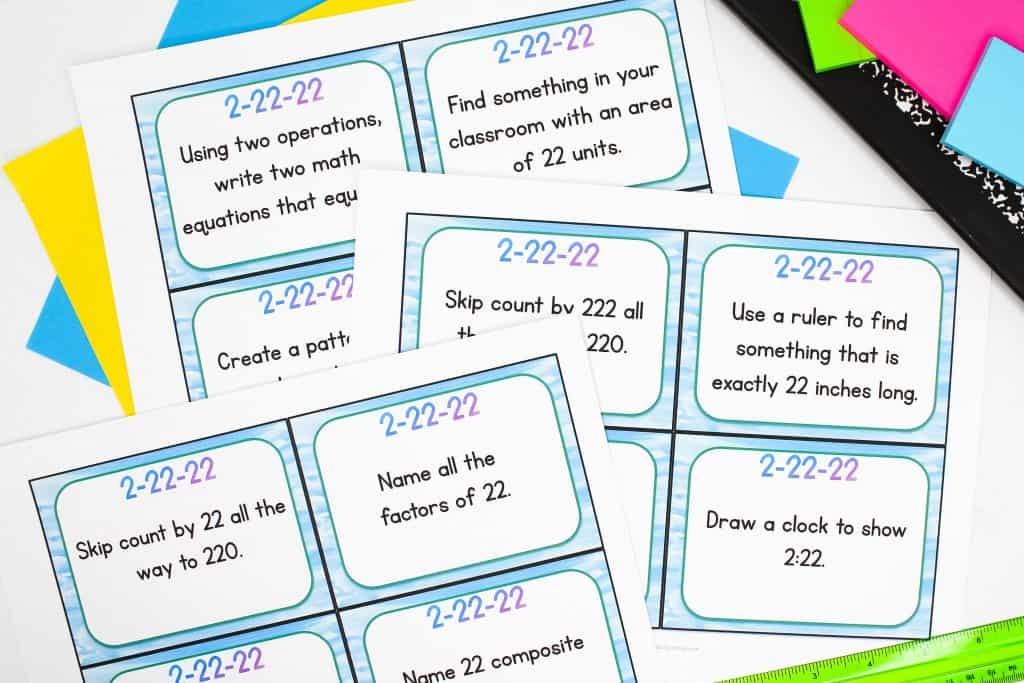 The next set of cards center around language arts concepts. There are fewer language arts cards, but they are also more time consuming than the math cards. The cards that say "made" now say "make".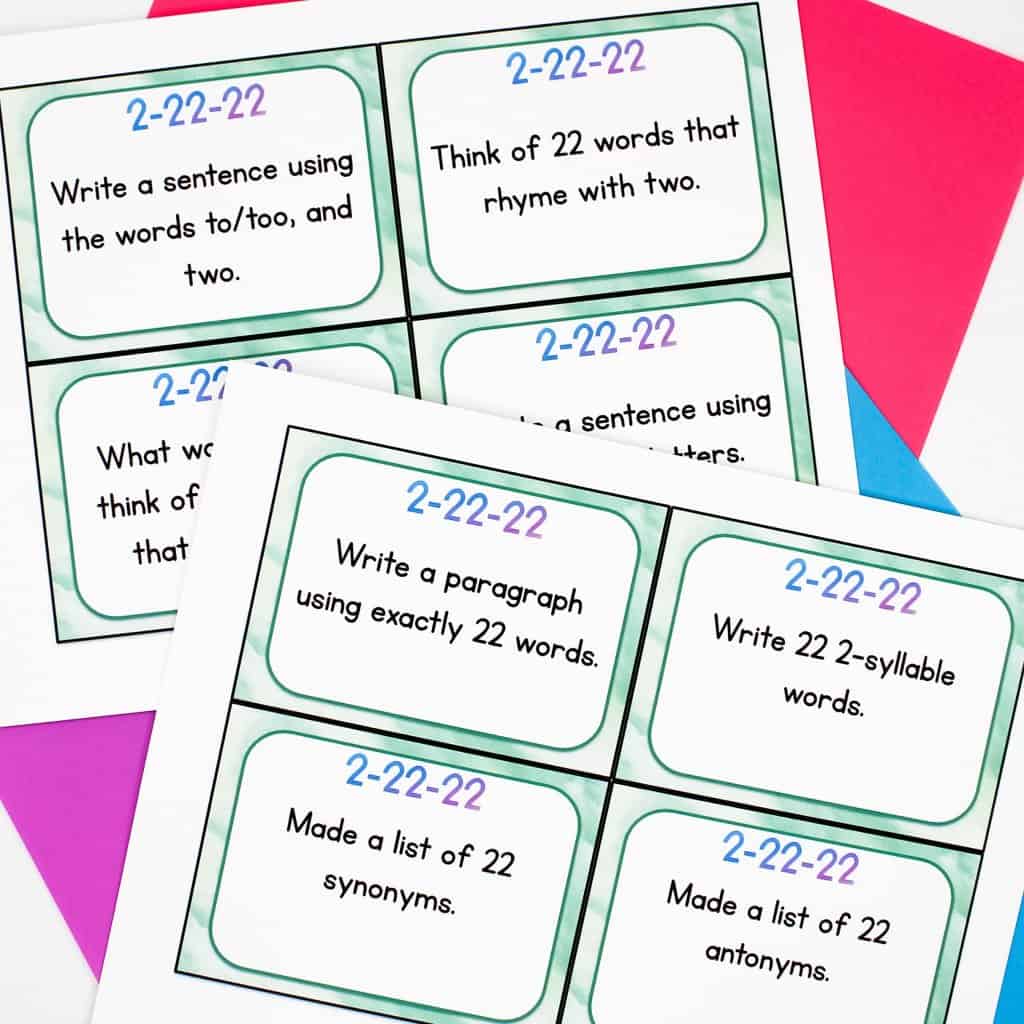 The last set of cards are more generic and not quite content specific. I may try to incorporate the game Classroom Quest into this set of cards. If I can make it work, I'll share it with you! I will have to test that first, because that's something that will need to be set-up just right for it to NOT turn into chaos!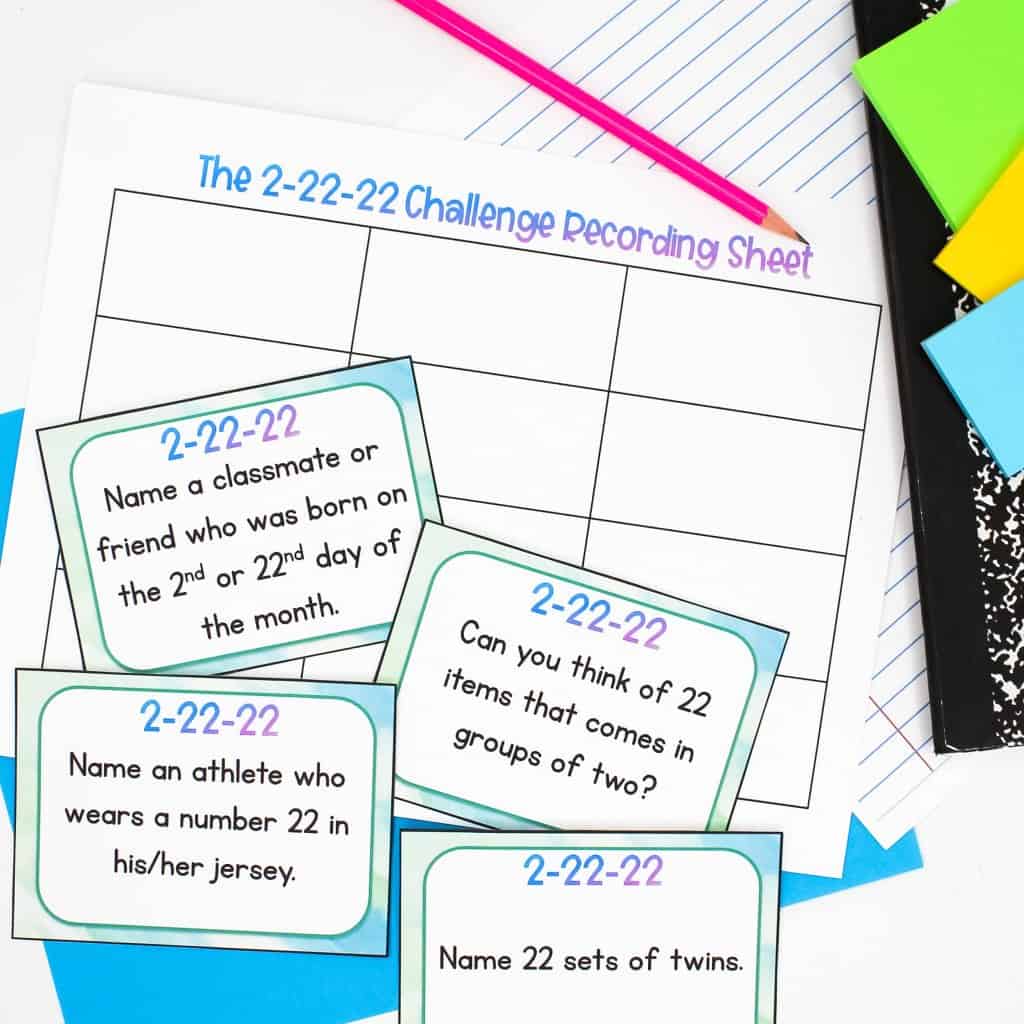 You can get these task cards on TpT here, and best of all they're free!