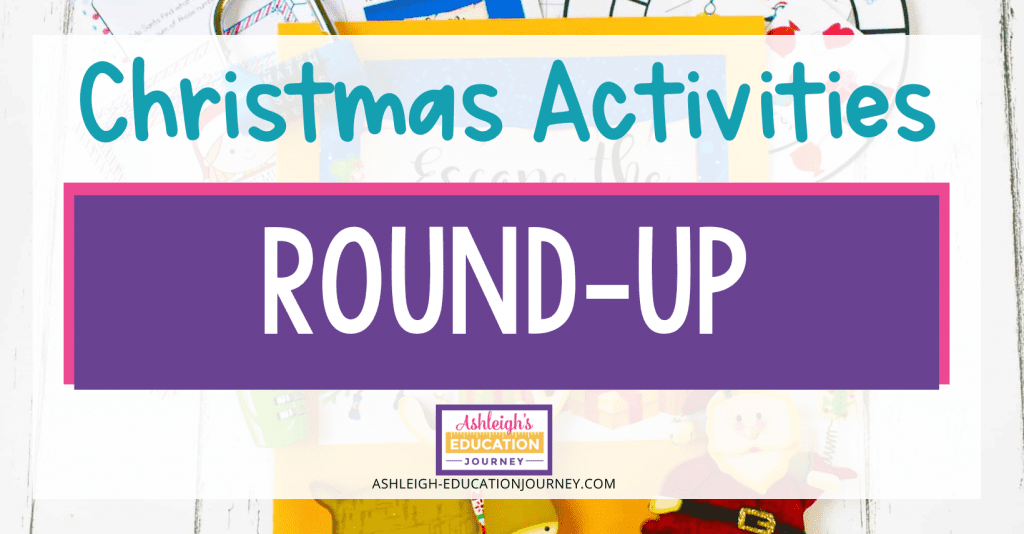 Every year I'm bound and determined to help students experience the magic of the holiday season. At the same time, I want the learning to continue and to minimize behavior issues. In this post, I've shared a collection of my favorite Christmas activities that are just right for upper elementary students.
Browse these resources:
Reading
Math
Science & More
Reading
Holidays Around the World
This Holidays Around the World resource incorporates reading and writing. There are ten sets of reading passages that are based on different cultures' and nations' winter holidays and traditions. For differentiation, each of the passages is written on three different reading levels. You'll also find three sets of text dependent comprehension questions for each of the passages.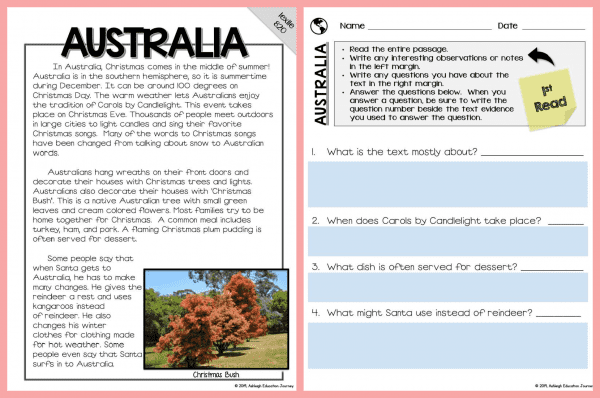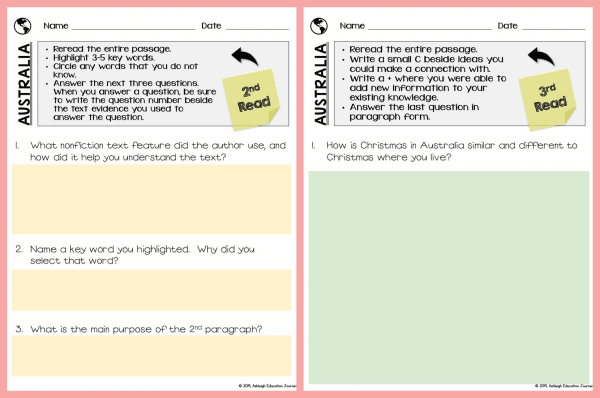 One of my goals is to give you as many options as possible. I know there is never a one size fits all approach to anything in the classroom, so I'm continuously adding-on to existing resources. To help you extend your holidays around the word lessons, I created a bonus version of this resource. Of course, you'll have access to both, so you can use what works for you. This extension includes a paired passage version of the holidays around the world passages.

There are multiple choice questions for each country, as well as nonfiction text structure and nonfiction text features questions. Students also answer a main idea and supporting details question for each passage.

My favorite portion is when students write a paragraph (or more) to integrate the text from both passages. Students love the fiction response, because they get to be creative. I know there are a lot of options, but don't feel like you need to do it all! Pick what you want! There is a PDF version and a Google Slides version of this resource.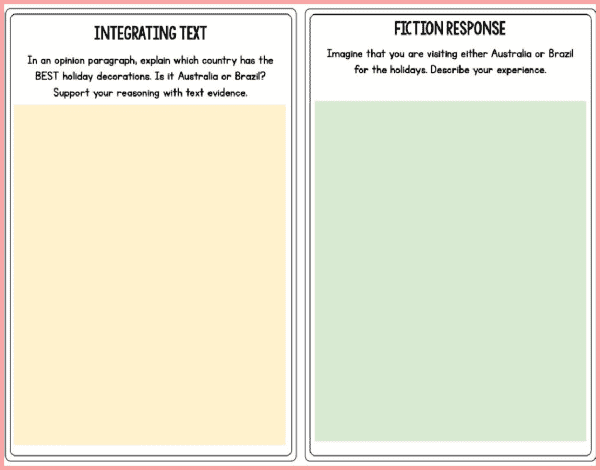 Holidays Around the World Interactive Notebook
Students love this Holidays Around the World Interactive Notebook. This resource is perfect for reviewing informational reading skills and strategies. For example, when students learn about Brazil, they will work on main idea and supporting detail, or when students study Australia they use text evidence to answer questions. You do not need the close reading passages for this pack, but it is an amazing companion resource! There is a print and digital version of this resource.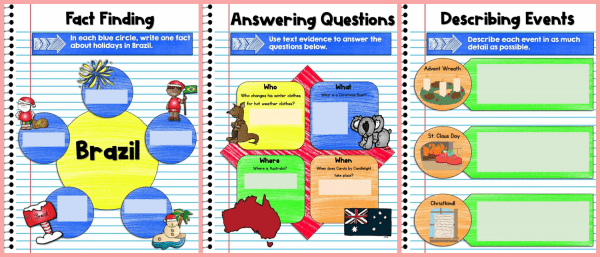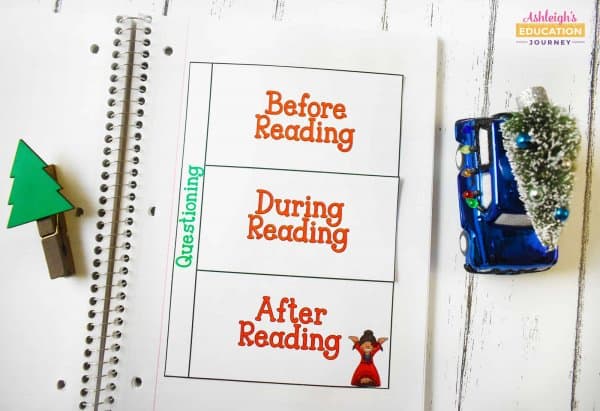 Twas the Week Before Christmas
This literacy resource Twas the Week Before Christmas is based around five Christmas picture books. For each book there is a reading, writing, and art activity. Most books also include a STEM activity. For example, after reading Snowmen at Christmas, students make a snowman Venn-Diagram that compares the snowmen's celebration with the student's celebration.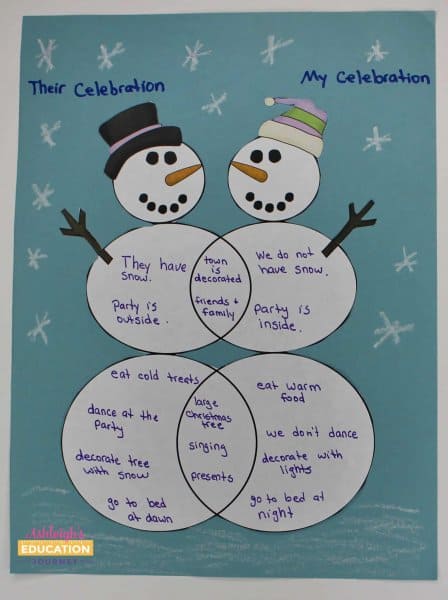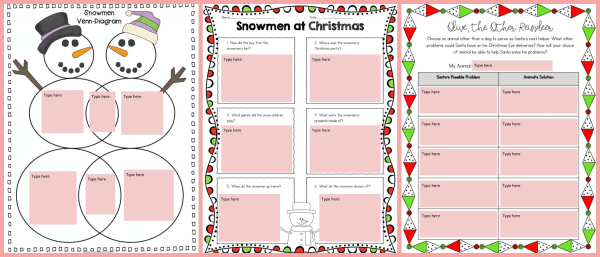 Christmas Writing
I have a December Creative Writing Freebie! It's fun of fun, creative prompts that your students will love! There are 15 different writing prompts that require students to think and write creatively! You can download it here!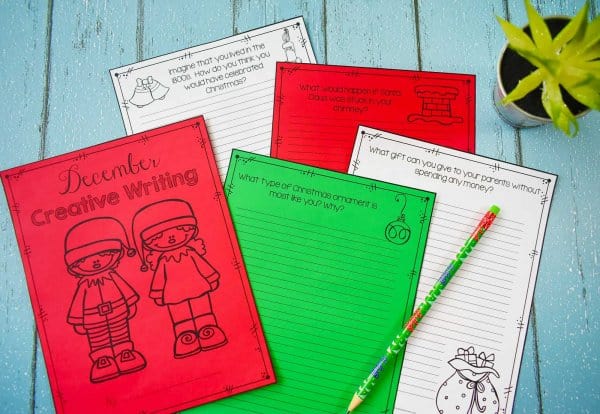 Math
Christmas Division Lessons
I've adapted some of my division lessons in my Division Unit (not seasonal) to Christmas division lessons. I included this Christmas option as an additional PDF file to access when you download the Division Unit. Hopefully, these little updates and twists will make the division unit a little more fun for students.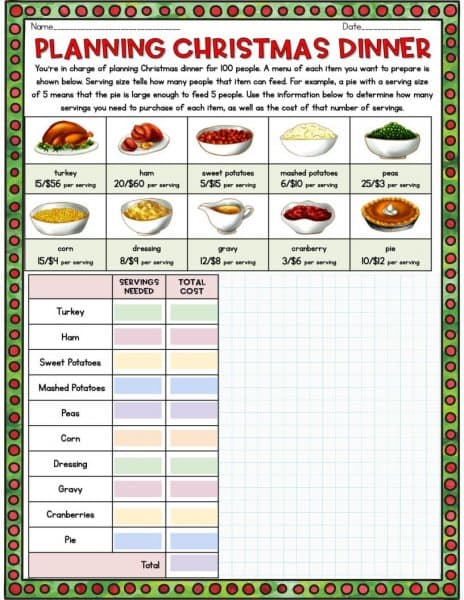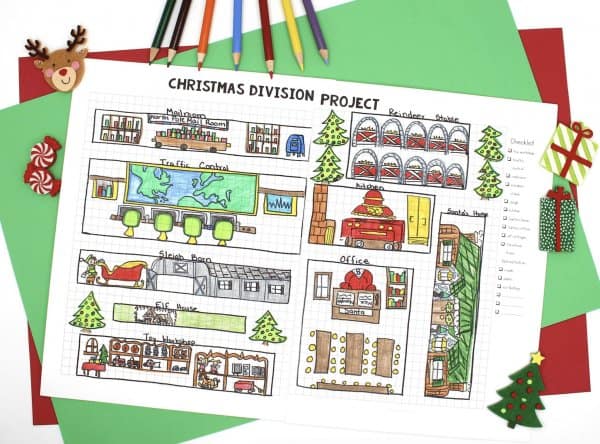 Holidays Around the World Math
I made two 3-act tasks (or at least a version of a 3-act task) for Holidays Around the World Math. The goals was to make a task for each country studied, but…..maybe next year! In the meantime, here's what is ready. For Australia, students solve a complex problem involving Carols by Candlelight.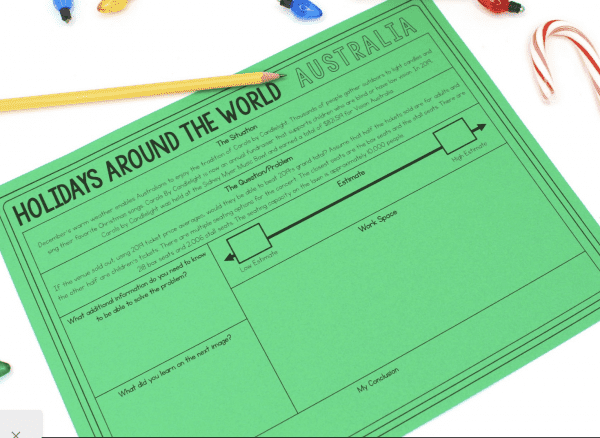 Students use a Google Form to work their way through the problem. I prefer using Google Forms for this task, because it forces students to look at each part of the problem. Far too often, students skip to trying to solve the problem without analyzing what they know, need to know, and thinking of reasonable estimates.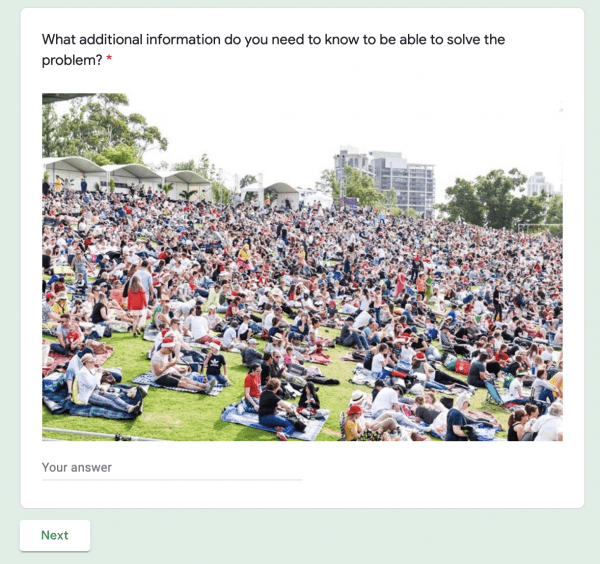 There is another tasking involving the holidays in Brazil. Once again, students use multimedia to solve a complex problem.
Google Forms are such a great way to guide students through the problem solving process. These problems will present a considerable challenge for students and will need to be followed with a conversation about the strategies used and the possible results.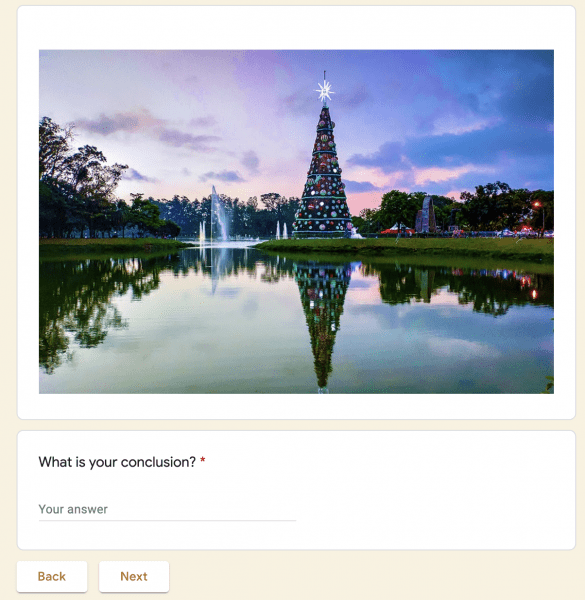 You can download a FREE copy of these Christmas math resources right here. You'll get a PDF of the recording sheet as well as links to the digital forms.
Holiday Lights Math Project
In this Christmas Math Project, students enter a holiday decorating contest. Students select a house to decorate and must determine how many feet of lights they need/want for their decorations. (On the picture of the house, every centimeter equals one foot.) Then, students purchase all of their decorating materials from The Exterior Illumination Specialist.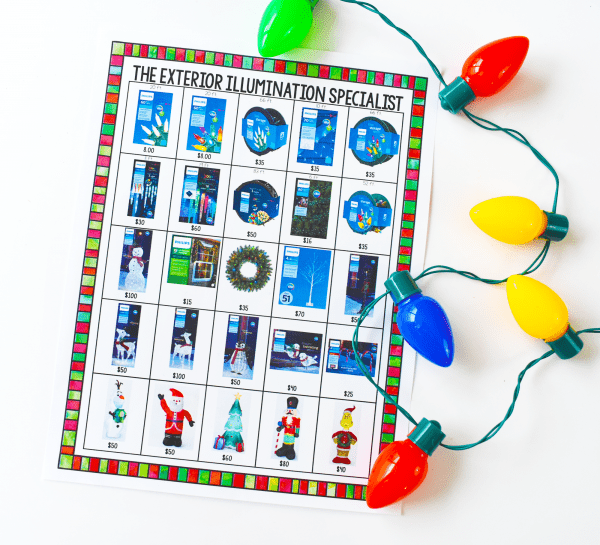 All contestants (students) must submit a plan that accurately shows how their decoration budget is spent. Students plan should show student measurements so confirm the exact length of lights needed. The plan must also show the desired location of each additional decorative feature.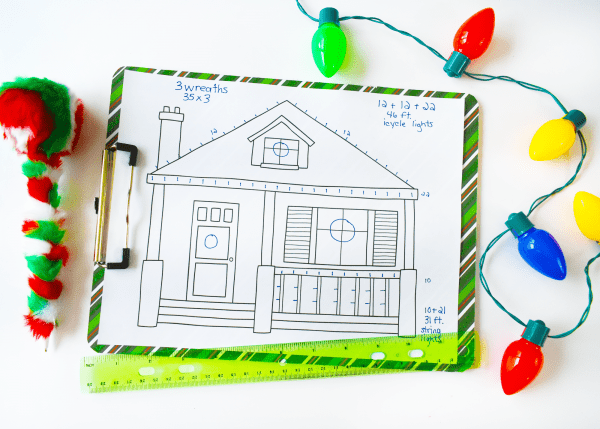 All contestants must submit a final version of the decorated house, which makes an adorable hallway display! You can skip this step, but it's students' favorite part of the activity.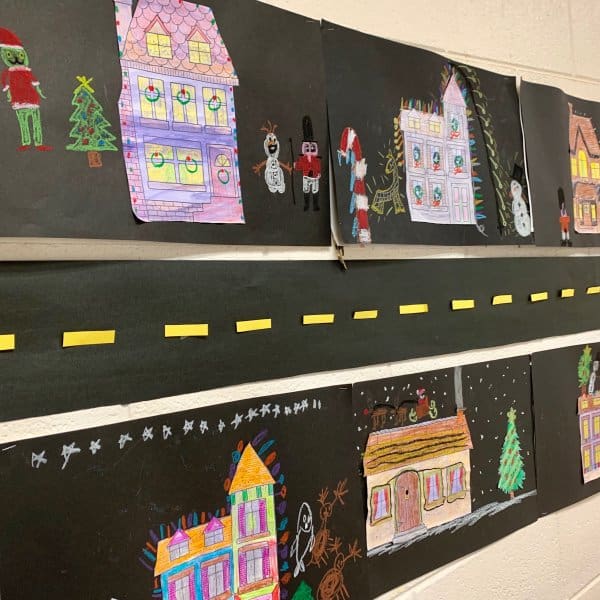 Christmas Fraction Project
There are three versions of the Christmas Fraction Project. In one version, students are given a detailed picture of different parts of Christmas Village. They must use the direction page to color portions of the pictures based on specified fractions. This is definitely the easiest version of the project.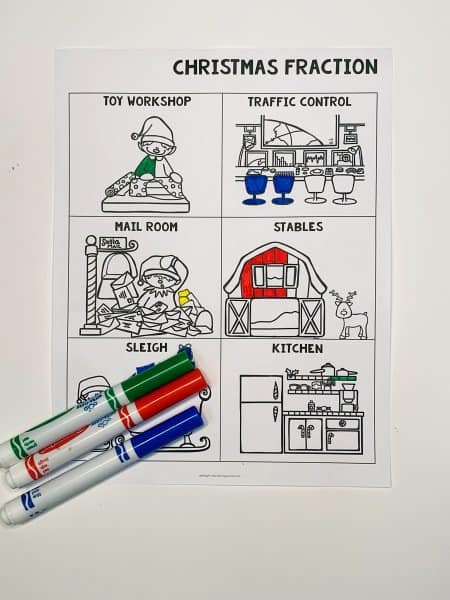 In the second version, students use equivalent fractions to design Christmas Village. In this version, 12 square units represent a whole. After students draw Christmas Village, they may add special details. The third version is similar, but in this version, 24 square units represent a whole.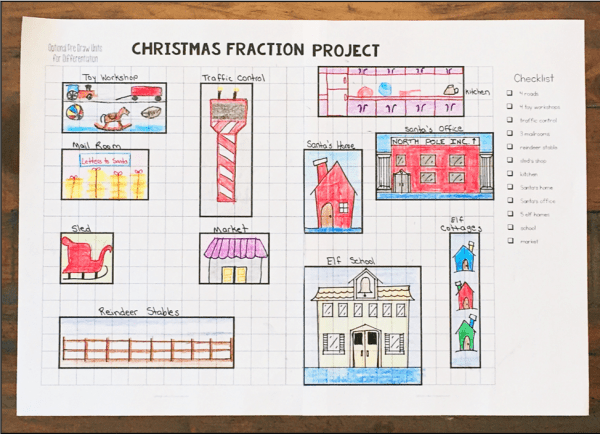 Christmas Geometry Project
This project begins with a letter from Santa Claus. He needs help drawing pictures of the buildings in Christmas Village in the North Pole. The catch is that all of the buildings are geometric figures (quadrilateral, parallelogram, square, rectangle, rhombus, trapezoid, pentagon, hexagon, octagon, and irregular polygons). There are lots of different options for this project, so you can adapt it to your classroom.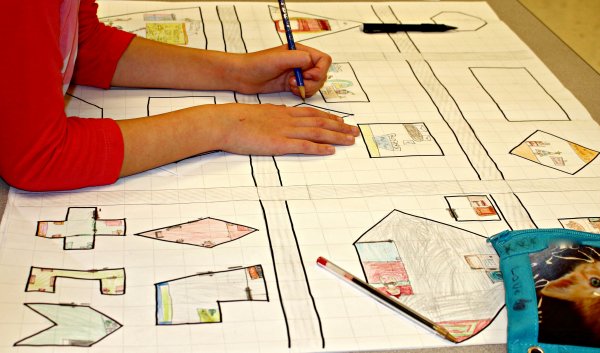 12 Days of Christmas Task Cards
Even though it's definitely NOT my favorite holiday song, I couldn't resist making math task cards for The 12 Days of Christmas. The cards are mostly multiplication word problems, but I threw in a little addition, subtraction, and division word problems as well. You can download these Christmas task cards for FREE!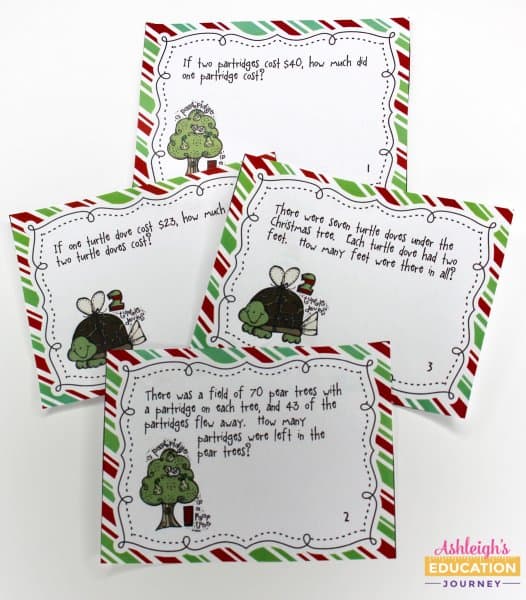 Christmas Math Centers
These ten 4th Grade Christmas Math Centers and 3rd Grade Christmas Math Centers are great for reinforcing math concepts taught in the first half of the school year. Instead, I'll leave you with a few pictures from some of my favorite math center Christmas activities. As always, it's completely flexible. Use all the activities or use what works for you and your students.
Science & More
Christmas STEM
I've created Christmas STEM activities to go along with Christmas themed books. In one activity, students design a parachute for Olive. In another activity, students use gumdrops and toothpicks to see who can design the tallest Christmas tree, and in the last activity, students create a container that will prevent their snowmen (ice cube) from melting. You can download these free forms here.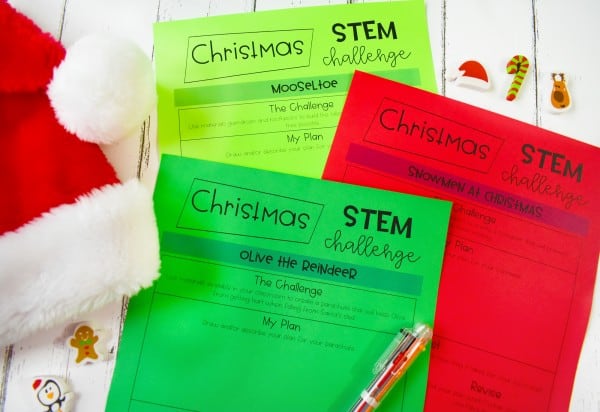 Christmas Escape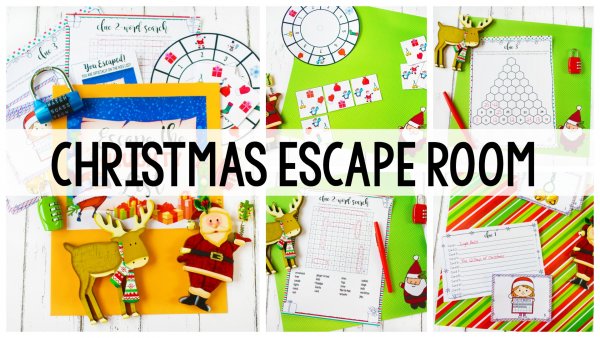 In this Christmas Escape, there's been a terrible mix up at the North Pole, and the class has accidentally been placed on the naughty list! Students must alert Santa of this mix-up! However, for students to get the message to Santa and escape the naughty list, they must solve a series of four Christmas puzzles.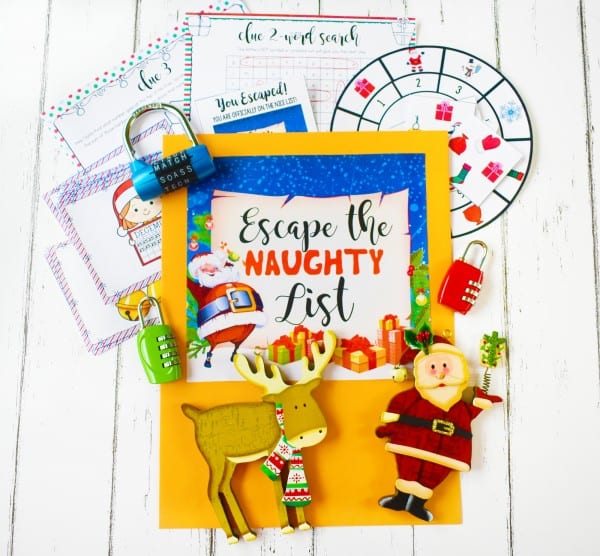 I've written a blog post that serves as a how-to guide on implementing digital and physical escape lessons, and you can see that in my post, A Guide to Using Escape Classrooms. I feel very confident that everyone will make it to the nice list on this Christmas Escape!