Despite the challenges of teaching 100% remotely, teaching in a hybrid model, and face-to-face instruction (I've done them all), I'm bound and determined to help students experience the magic of the holiday season. In some ways it would be easier to skip some of my Christmasy things. However, this year has been hard on students, and I want to help bring them a little fun and excitement. In this post, I've shared a collection of my favorite Christmas activities, along with accompanying digital resources. I've organized them into two groups. The first group is for resources that can be used as a print resource or a digital resource. The other group is for resources that I don't recommend using digitally.

Print & Digital Christmas Activities
Christmas Escape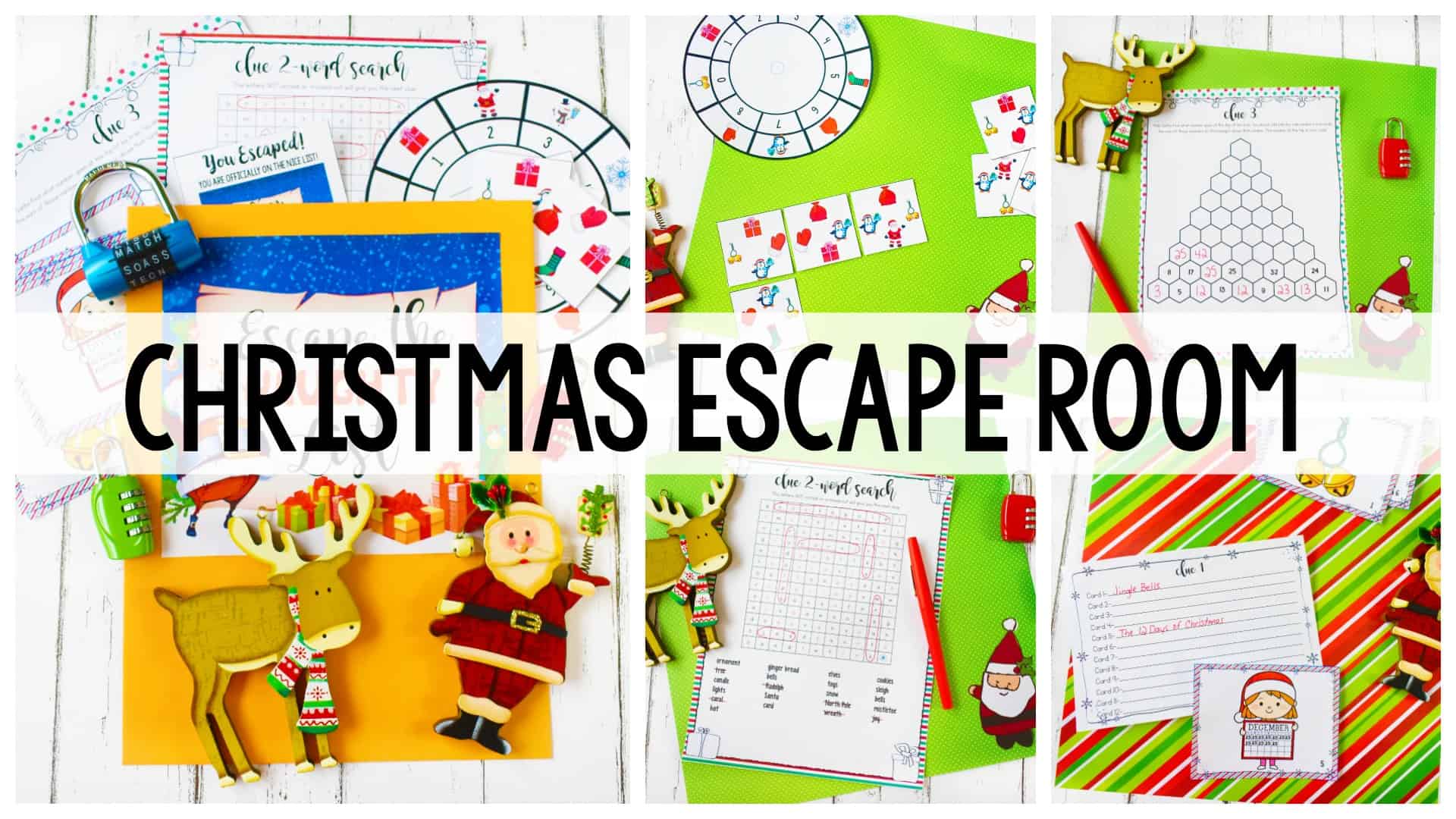 In this Christmas Escape, there's been a terrible mix up at the North Pole, and the class has accidentally been placed on the naughty list! Students must alert Santa of this mix-up! However, for students to get the message to Santa and escape the naughty list, they must solve a series of four Christmas puzzles.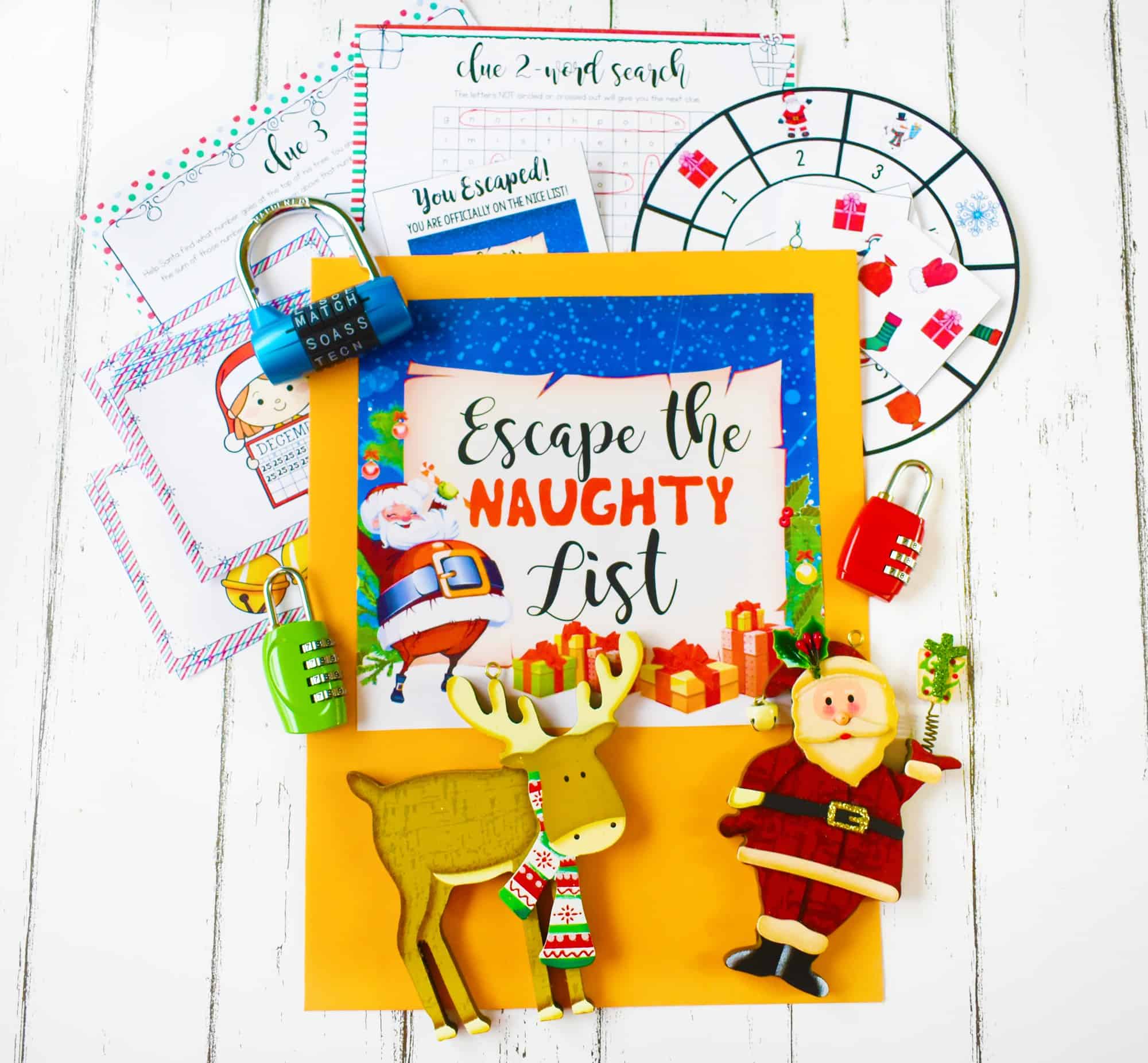 I've written a blog post that serves as a how-to guide on implementing digital and physical escape lessons, and you can see that here. I feel very confident that everyone will make it to the nice list on this Christmas Escape!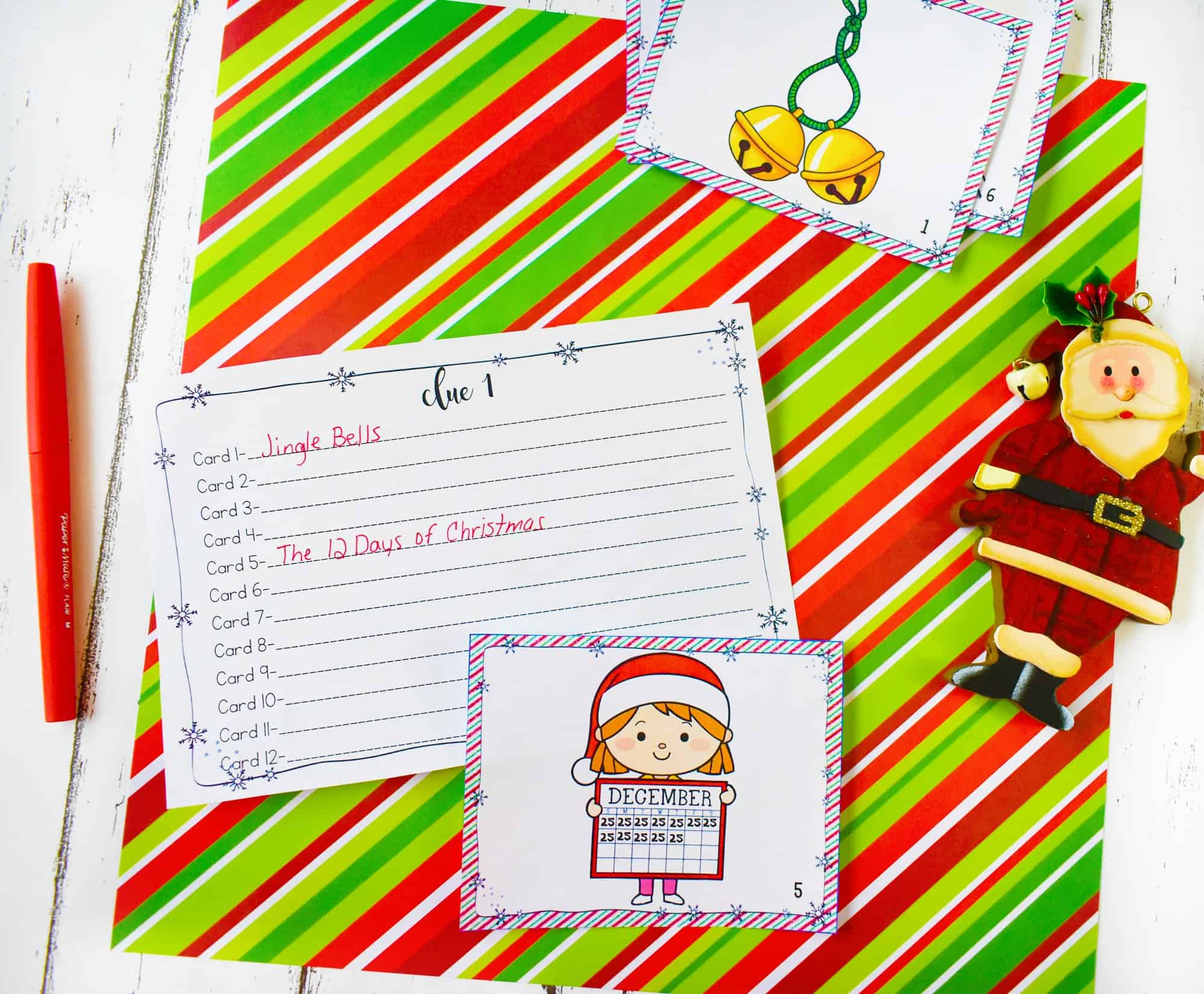 Holidays Around the World Reading Passages & Paired Passages
This Holidays Around the World resource incorporates reading and writing. There are ten sets of reading passages that are based on different cultures' and nations' winter holidays and traditions. For differentiation, each of the passages is written on three different reading levels. You'll also find three sets of text dependent comprehension questions for each of the passages.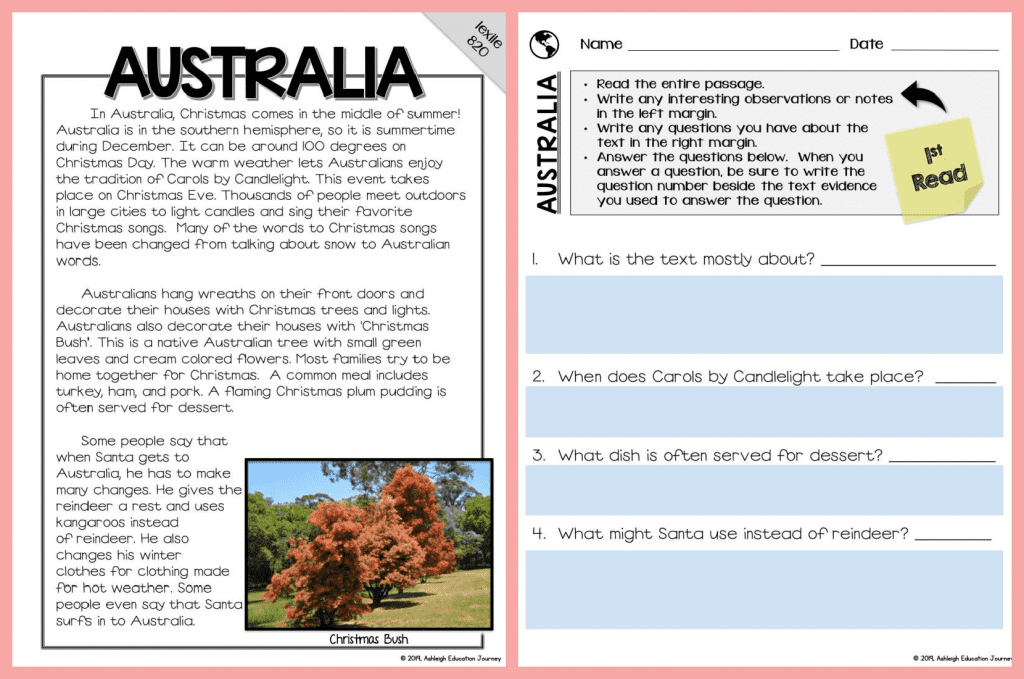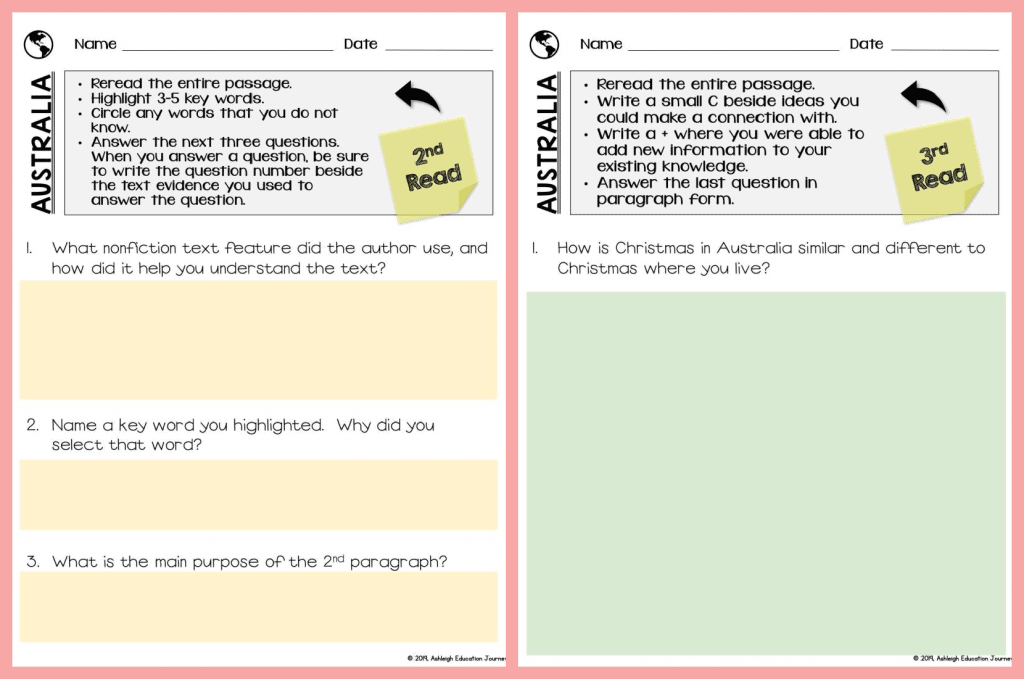 I've also created a paired passage version of these holidays around the world passages. The format is a little different, and it's definitely more advanced.

There are multiple choice questions, as well as nonfiction text structure and nonfiction text features questions. Students also answer a main idea and supporting details question for each passage.

My favorite part is when students write a paragraph (or more) to integrate the text from both passages. Students love the fiction response, which are also common on state tests.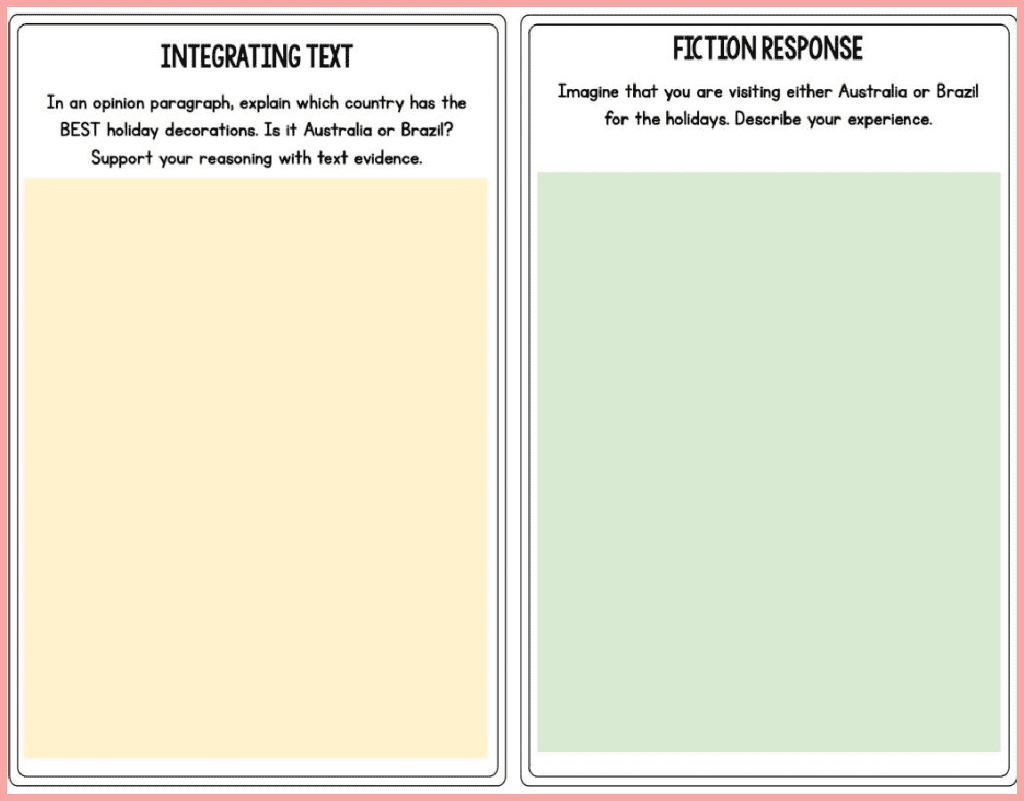 The paired passages are included with the Holidays Around the Word passages and questions.
Holidays Around the World Digital (or Print) Interactive Notebook
Students love this Holidays Around the World Interactive Notebook. This can be used to review informational reading skills and strategies. For example, when students learn about Brazil, they will work on main idea and supporting detail. You do not need the close reading passages for this pack, but it is an amazing companion resource!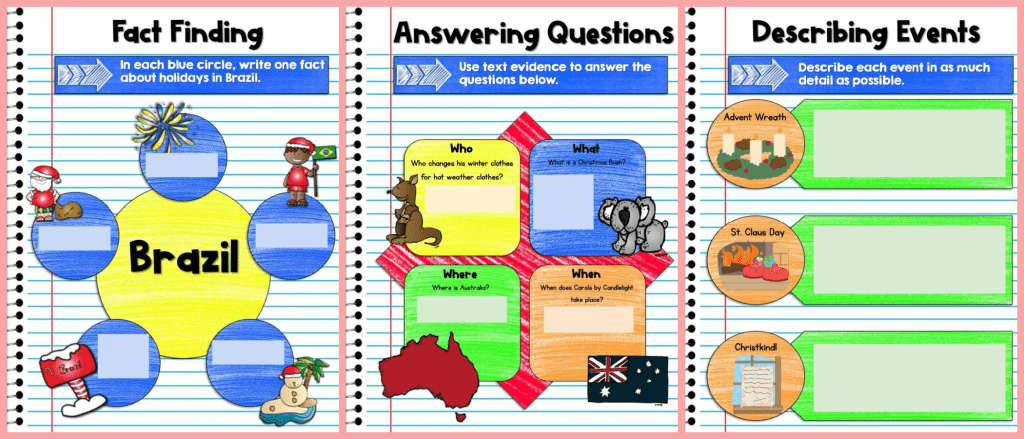 Twas the Week Before Christmas
This literacy resource is based around five popular Christmas picture books. For each book there is a reading, writing, and art activity. Most books also include a STEM activity. However, I don't recommend the art or STEM activities for distance learning. For example, after reading Snowmen at Christmas, students make a snowman Venn-Diagram that compares the snowmen's celebration with the student's celebration.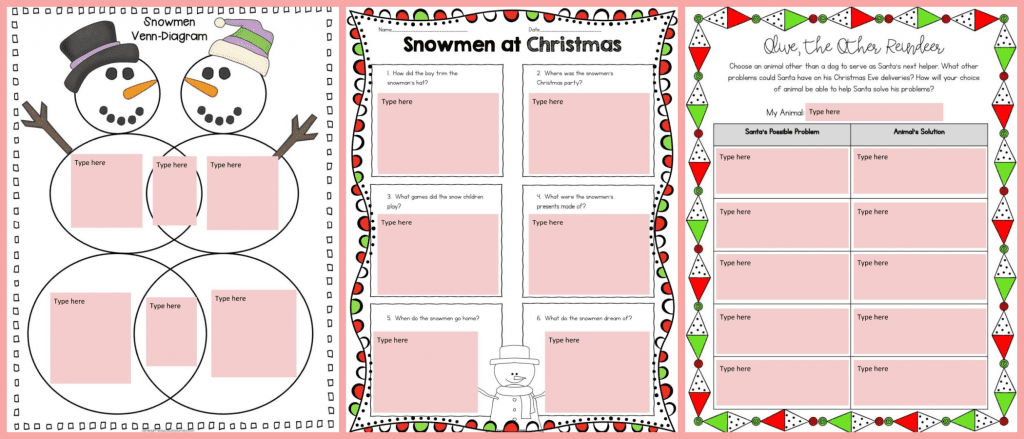 Division Extras
At this point in the year, I'm normally halfway finished with fractions, but I'm still teaching division! While I'm okay with slowing down, it does mean that I can't use a lot of my Christmas activities or math resources. Rather than creating all new resources, I've adapted some of my division lessons in my Division Unit to Christmas division lessons.
In one lesson, I turned my interpreting remainders lesson to a lesson where students interpret remainders as they plan a Christmas party.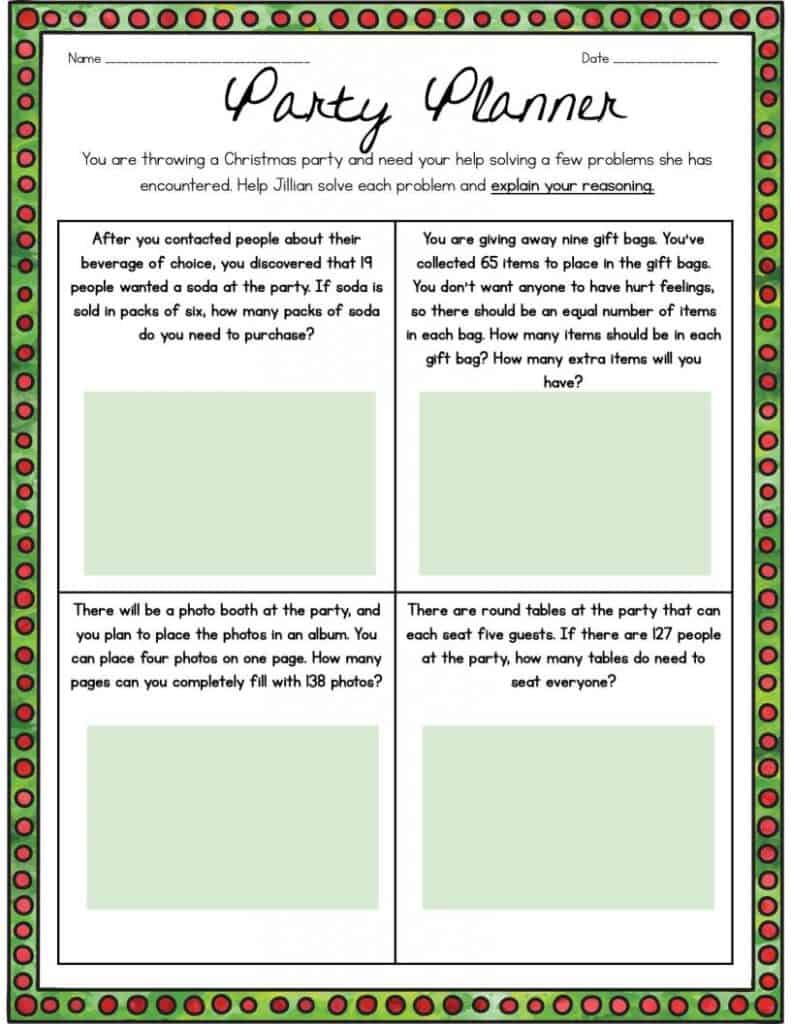 Because one interpreting remainders lesson is never enough, another lesson is changed by just added to the overall look.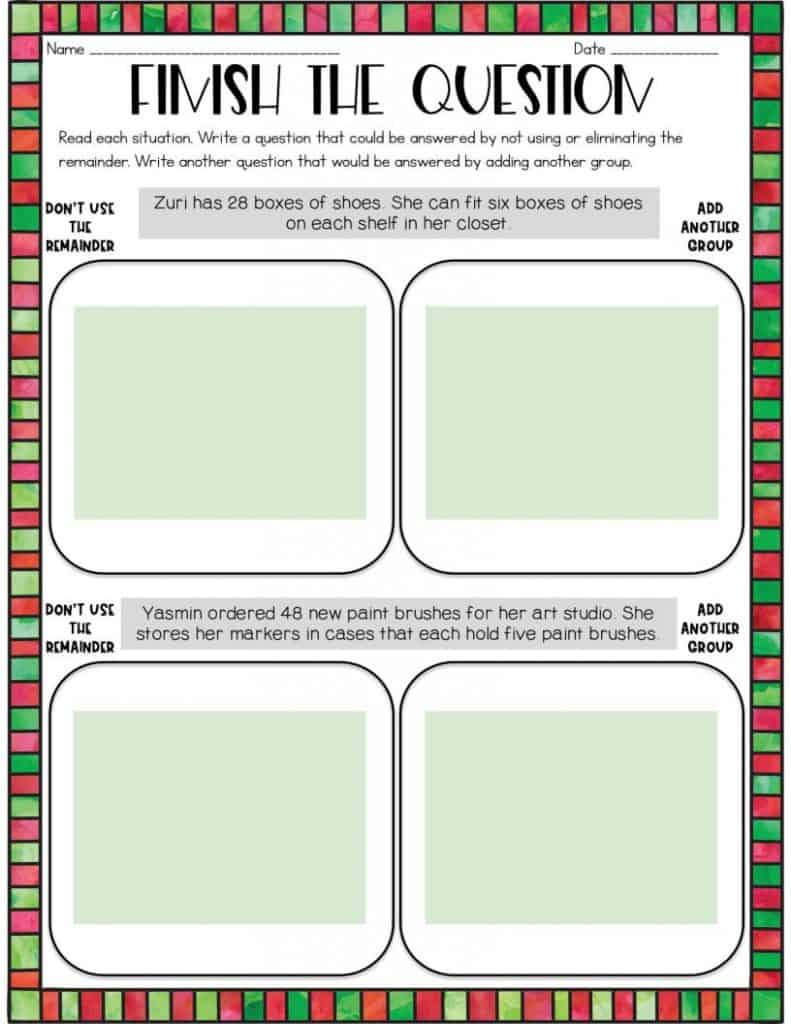 There are also some brand-new lessons, such as this Planning Christmas Dinner lesson. I originally made it for Thanksgiving, but you know how it goes!
Hopefully, these little updates and twists will make the division unit a little more fun for students.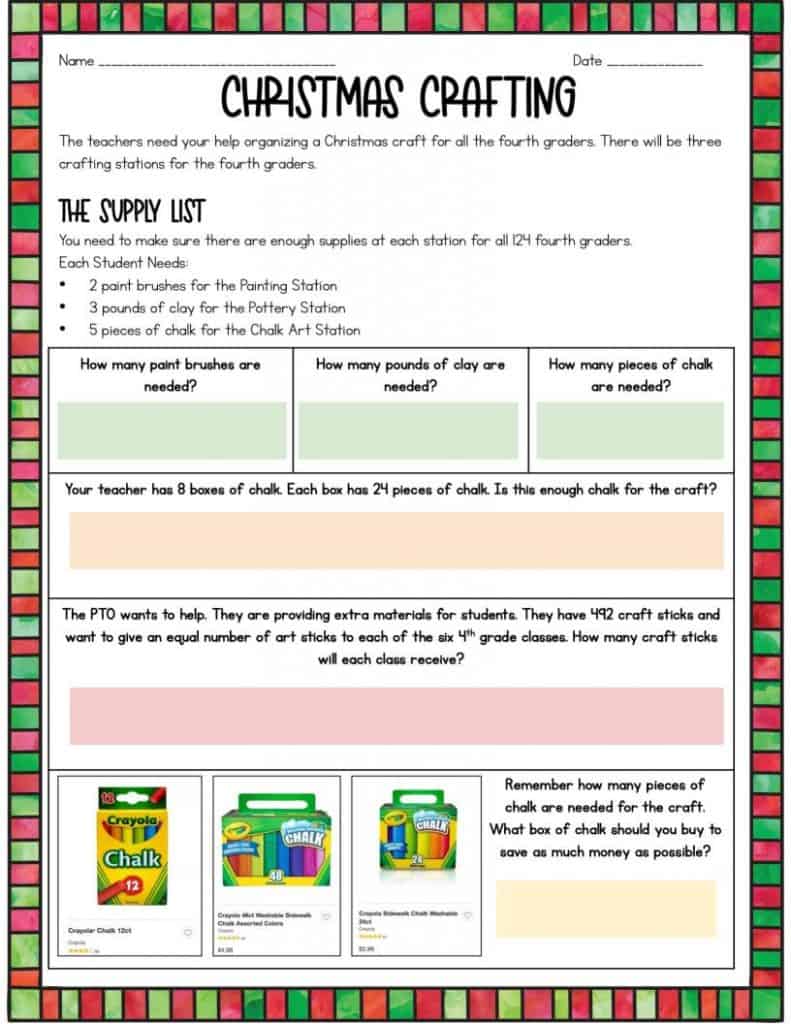 The original division unit is still exactly the same. I hope next year is "normal" and I won't need these extras. I added an extra PDF file to the unit, which is where you can access these lessons.
Holidays Around the World Math
This is a resource that isn't quite finished. I'll give you a hint…it's going to be awesome!
Print Only Christmas Activities
These are the resources that don't translate well to distance learning. I've learned the hard way that you can't fit a square peg in a round hole, and some things are just not the same digitally.
Christmas Math Project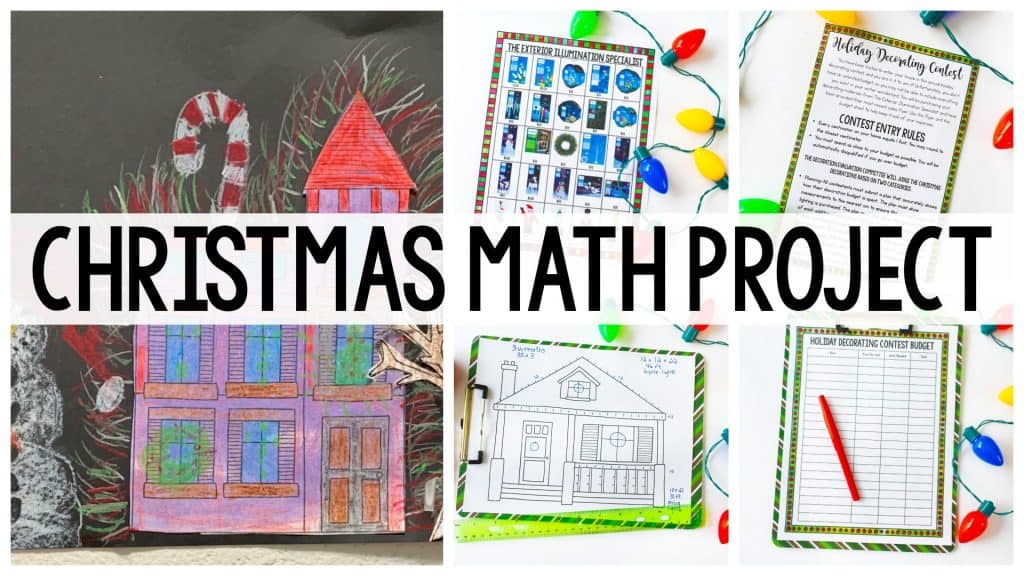 In this Christmas Math Project, students enter a holiday decorating contest. Students select a house to decorate and must determine how many feet of lights they need/want for their decorations. (On the picture of the house, every centimeter equals one foot.) Then, students purchase all of their decorating materials from The Exterior Illumination Specialist.
All contestants (students) must submit a plan that accurately shows how their decoration budget is spent. Students plan should show student measurements so confirm the exact length of lights needed. The plan must also show the desired location of each additional decorative feature.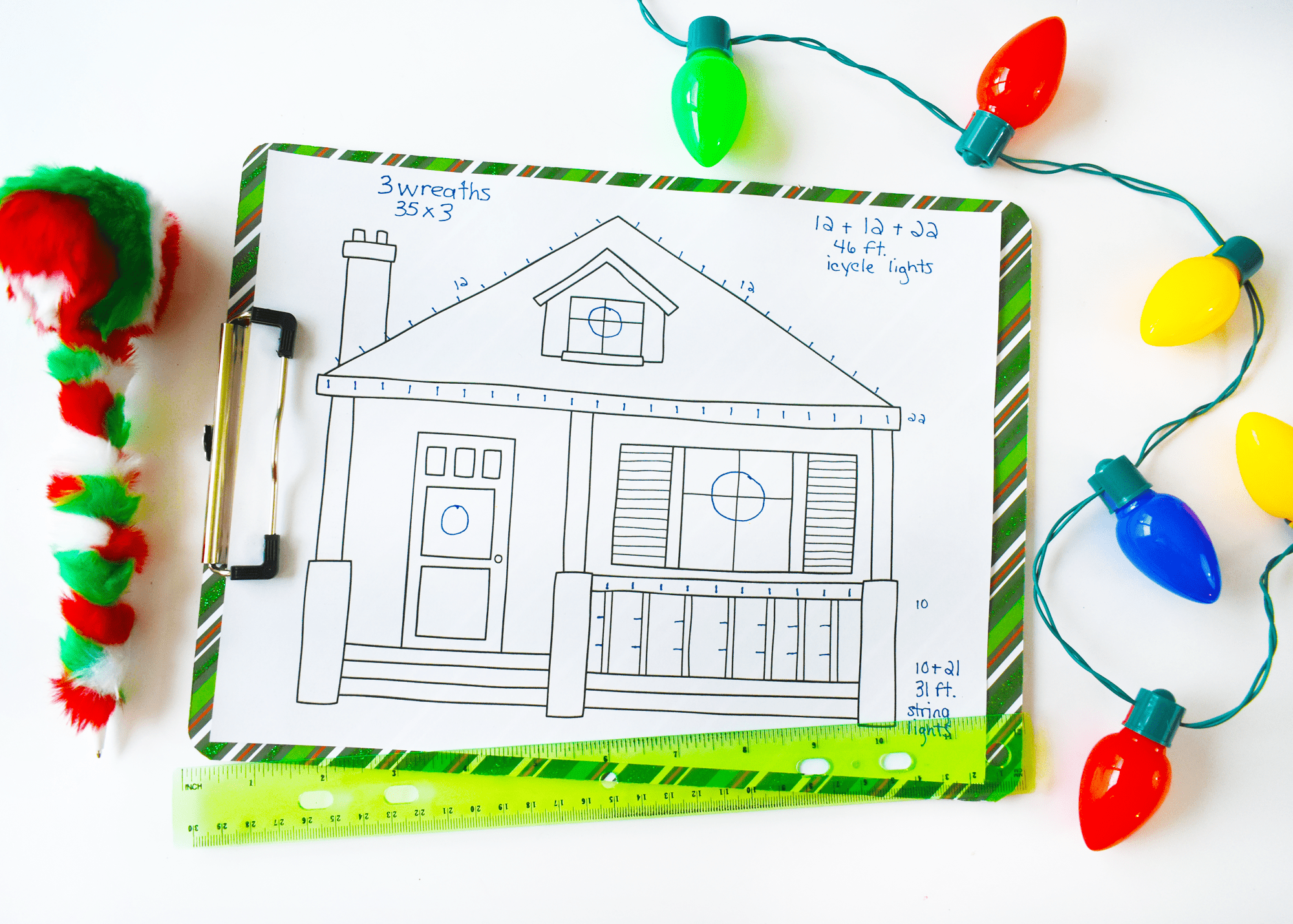 All contestants must submit a final version of the decorated house. The house must be colored neatly with crayon. All decorations listed in the budget must be included in the final design. However, no additional lighting or decorations may be included.
Christmas Activities: STEM
I've also created Christmas STEM activities to go along with Christmas themed books. In one activity, students design a parachute for Olive. In another activity, students use gumdrops and toothpicks to see who can design the tallest Christmas tree, and in the last activity, students create a container that will prevent their snowmen (ice cube) from melting.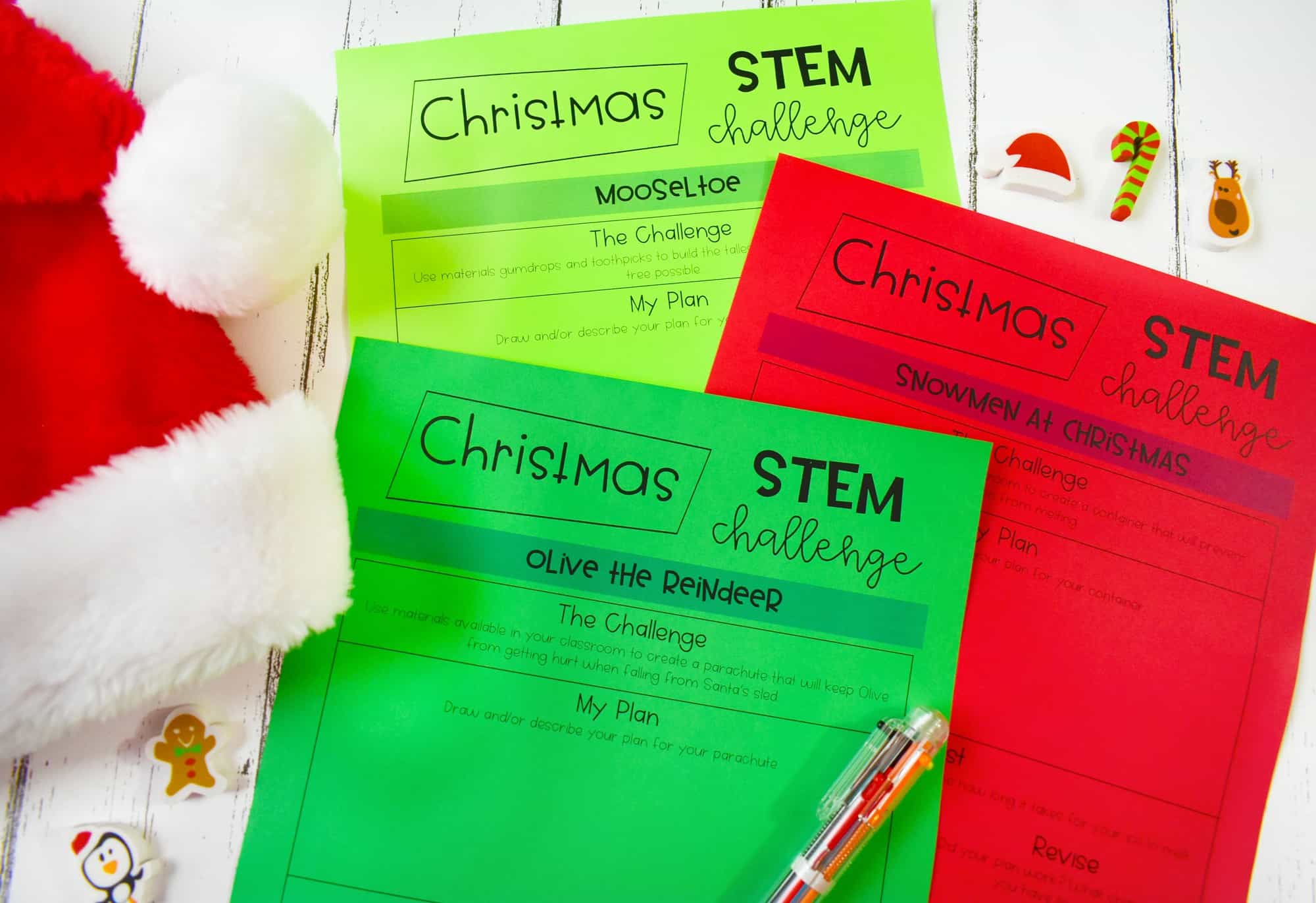 You can download those for free in this blog post.