I wanted to share a little more about bucket fillers.  The concept of being a bucket filler is based on the metaphor that we all carry around an invisible bucket that contains our feelings.  When we have a full bucket we feel good, and when our bucket is empty we feel sad.  We all have a choice to be a bucket filler or bucket dipper.  A bucket filler says or does nice things for others, and a bucket dipper says or does mean things to others.  Many teachers and schools have taken this idea and run with it to encourage students to kind to others by being bucket fillers.  This is the book I read first as an introduction to the idea of being a bucket filler.
Then I use the following books as follow-up read alouds.
Since my library pocket cards haven't come in I don't have any pictures of what I plan to use this year, but I do have a couple pictures from last year. I made the banner with Vista Print for FREE! Gotta love those coupon codes!
To encourage bucket filling, I made bucket filler forms that my students could use to fill each others' buckets.  They could put their form into a classmates' pocket.  Everyone got to check their buckets on Friday afternoon.  I used this pocket chart last year, but I just taped the pockets to my cabinet doors.  This year I'm going to place them in a more high traffic place, because it was easy to forget they were even there last year.
I will share what I did wrong.  I didn't follow up with the idea enough or spend enough time modeling how to fill in a bucket filler form.  I learned the hard way, because I discovered that my pockets turned into a really cool way to pass notes. I wish I have saved one of the notes I found, because it was hysterical!  It was from a little boy to another little boy and was all about spying on the girls at recess.  This year I am going to do a much better job of modeling and reinforcing the purpose of using the pockets for bucket filling! You can download the forms below here!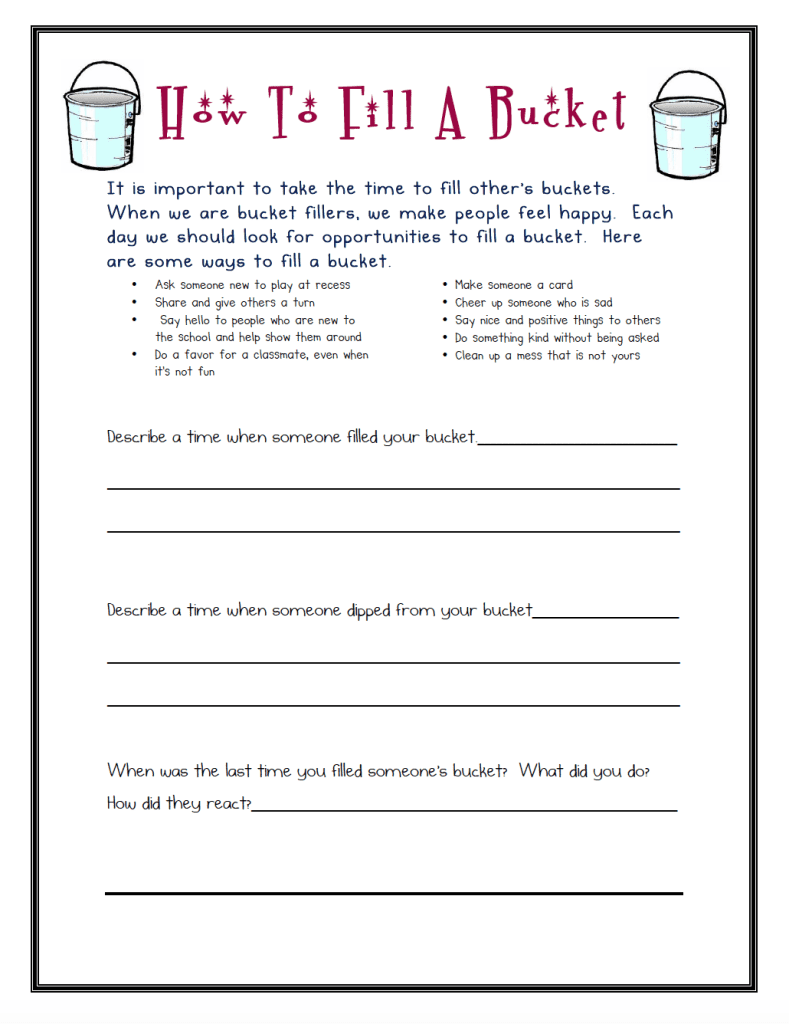 You can also grab this little sign. Just click on the link to download a copy for your classroom.