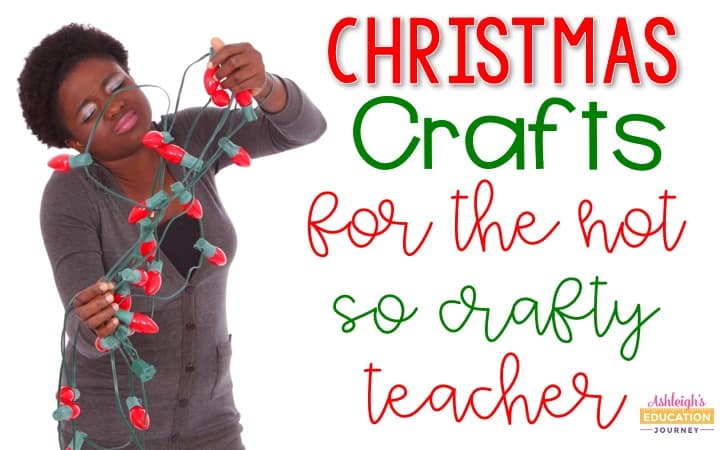 I desperately want to be a crafty person. I see people with these amazing DIY projects, and I try to replicate those projects, and it never works. Never. That's why I have to stick to easy Christmas crafts!
If it can tangle, break, spill, smear, shatter, crack, wilt, it will happen when I try. Every single time. I haven't given up, but I've learned to work within my limitations. I know that if I'm going to try a  craft at school I have to keep it simple. Like really simple.
I very rarely ever do crafts at school in the first place, because I value critical thinking and problem solving, which don't lend themselves well to step-by-step crafts. Disclaimer: I'm not saying I don't believe you can have cute with content-I do! In fact, I have a whole blog post about it here.
During the holiday season, I do like to take a bit of time to let me students complete a few Christmas crafts. As a parent, I cherish the ornaments my children have made at school, and I want my students to be able to take home an ornament for their family tree. This year we make an ornament that was super easy and incredibly cute!
To show just how simple it was, I made my son create one at home. I did this with my fourth graders, and they loved it, so it definitely works with multiple age groups. All you need is some decoupage, clear plastic ornament, foam paint brushes, and tissue paper.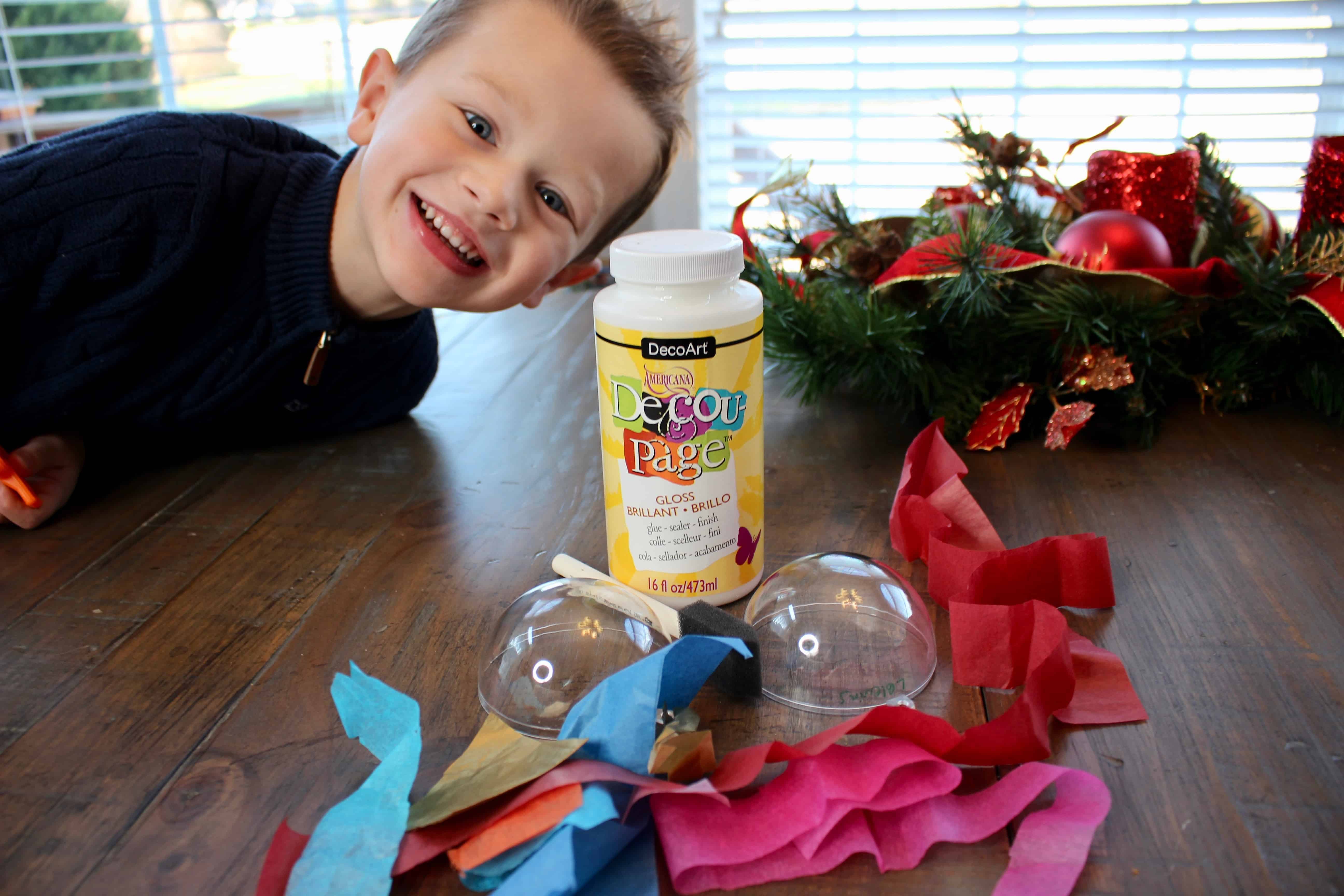 I poured the decoupage into one plastic cup for each table. Have students use the foam brush to paint the inside of the ornament with the decoupage.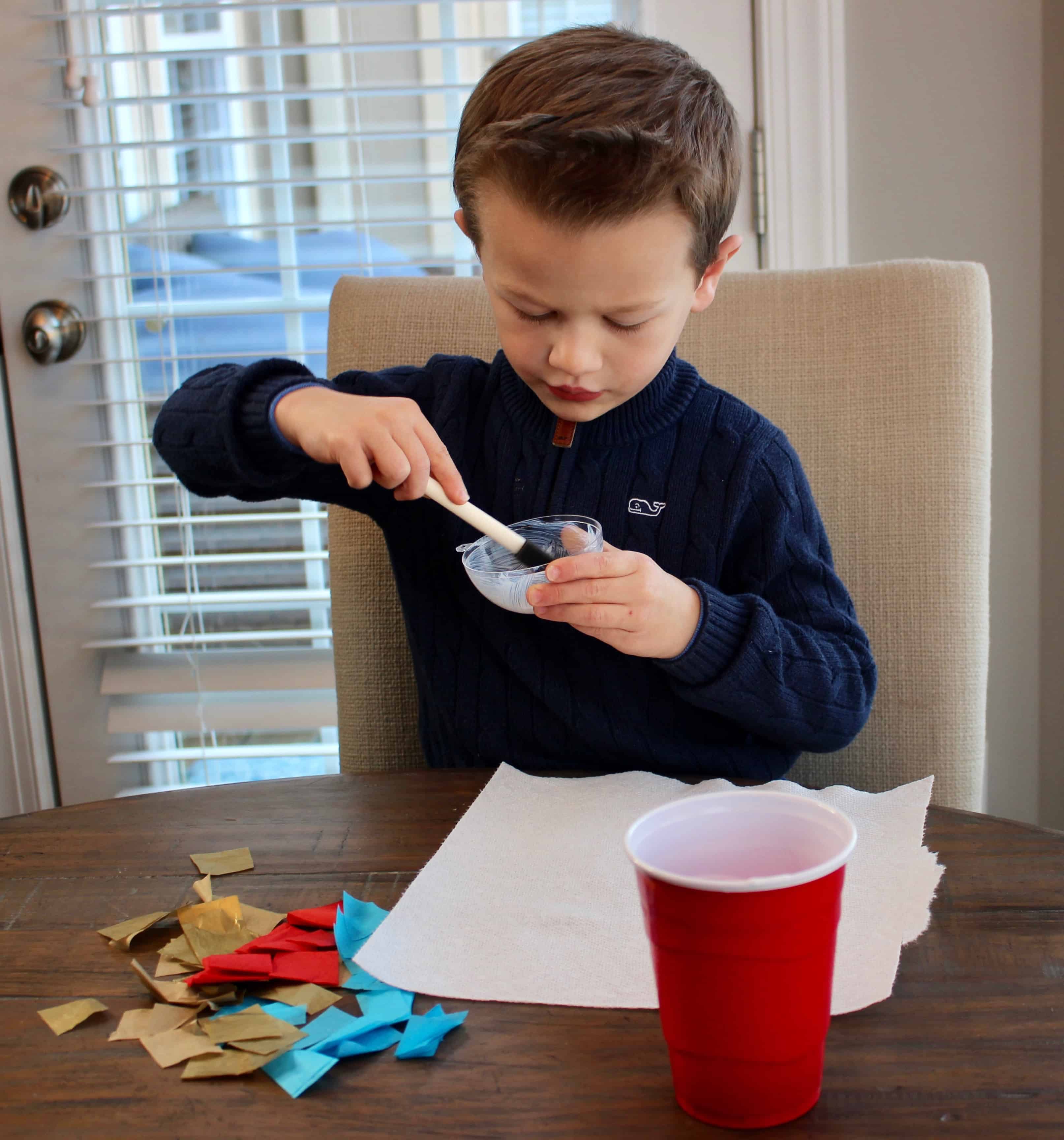 Have students place small pieces of tissue paper all over the inside of the ornament. Students should only complete one side at a time, so the glue doesn't dry. After students finish placing their tissue paper in the ornament, they should paint over it again with the decoupage. It will dry clear and shiny.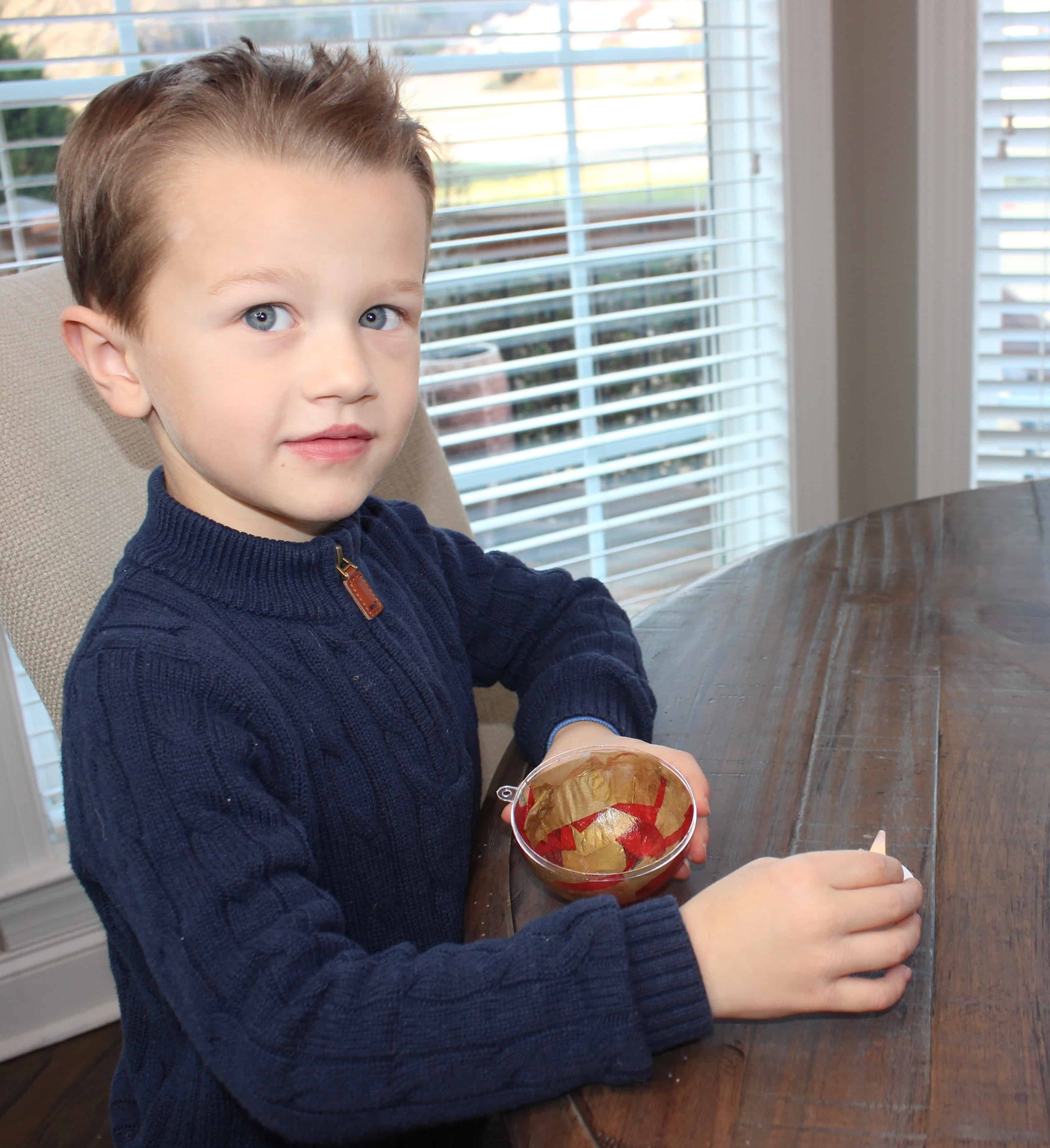 I love all things that shine and/or light up, so after the ornament dried, I had students place a battery operated LED candle in the ornament. I originally scoffed at the idea, but found them very inexpensive on Amazon. The only tricky part was closing the ornaments. I learned that it's best to avoid adding a lot of glue on the rim. Once I learned that lesson, I could easily snap them together. This way students can open them and close them themselves to turn on and off the candle.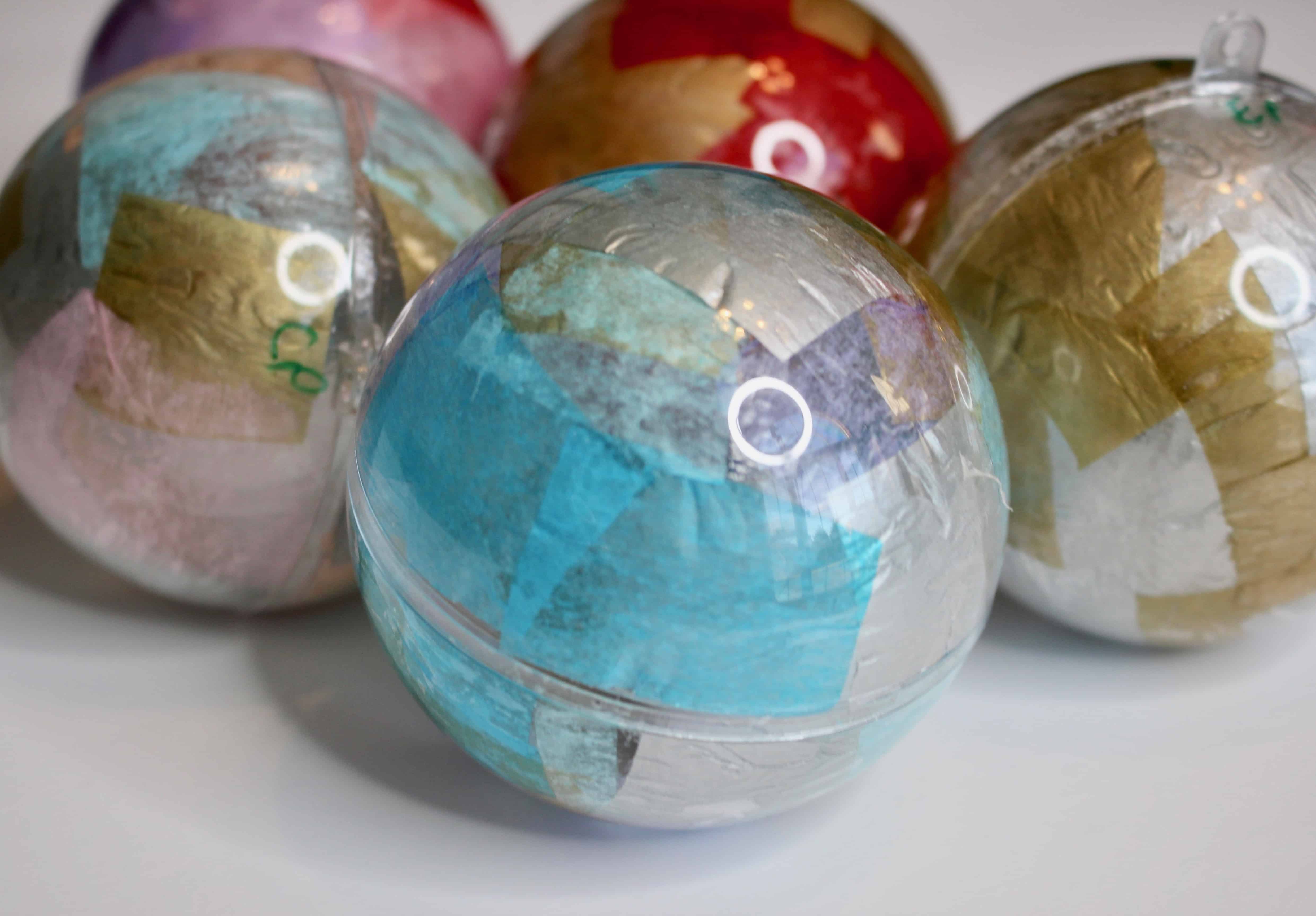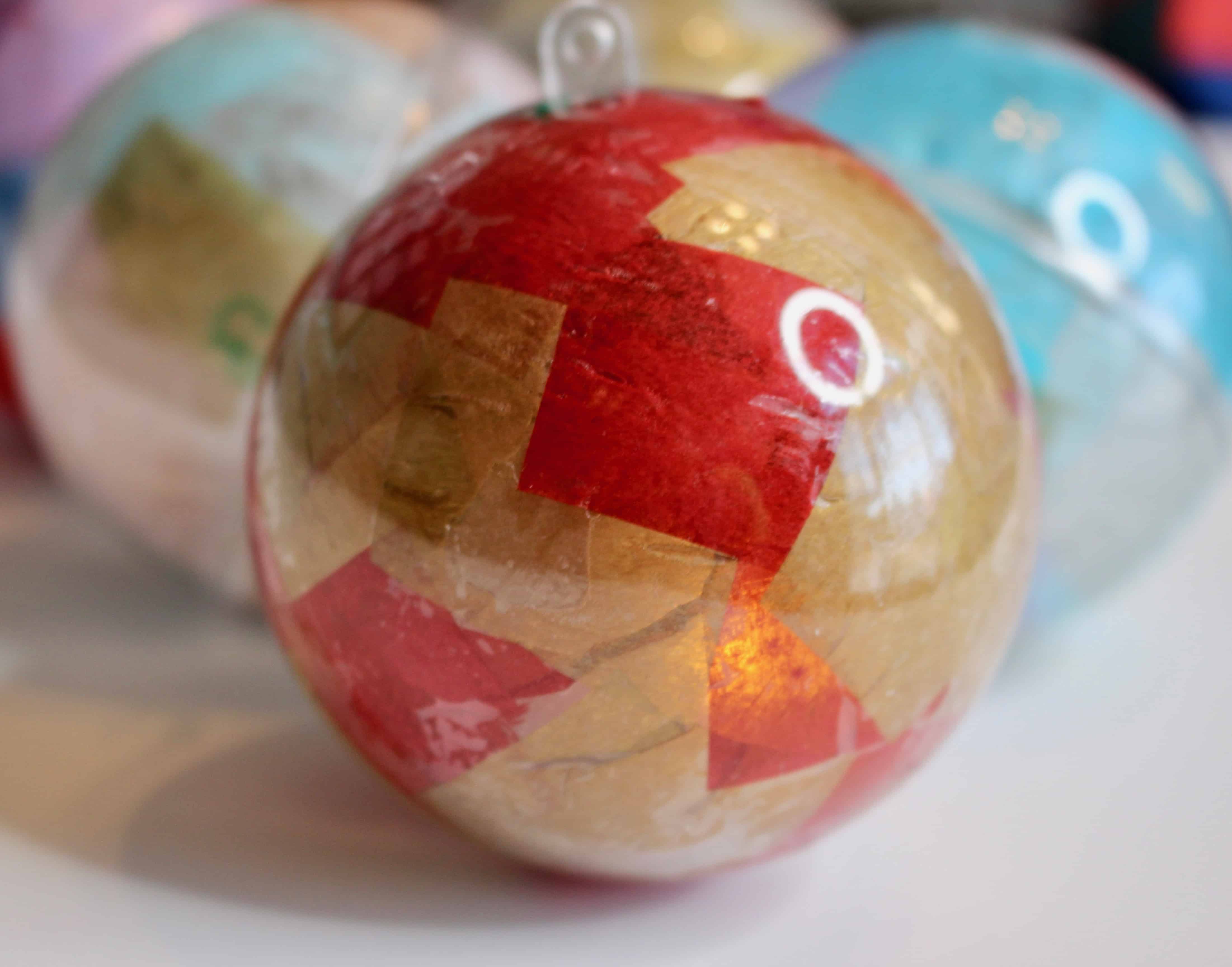 My other idea isn't really a Christmas craft for students to take home, but it is something we have thoroughly enjoyed this season. I've learned to not decorate my door for Christmas, because that means I have to redo it for January and February. Instead, I like to do something that will take me through spring.
I first taped tiny battery operated LED lights to my door. Remember, I love all things that light up! Then I covered the top two thirds of the door with light blue paper and the bottom third with black paper. To be quite honest, I had a parent volunteer do this, and I was ever so grateful. We made a little snowdrift to cover where the blue and black meet. I had a friend do a little hand lettering for me at the bottom of the door. (I love working with talented people!) I like for my students to have some ownership of what we create, so I taught them how to make a six-sided snowflake. We'll tape those over the door.
To add a little humor, I printed a very large picture of Buddy the Elf and make it look like he was peering into the hallway. I cannot tell you how many people have stopped to laugh at Buddy!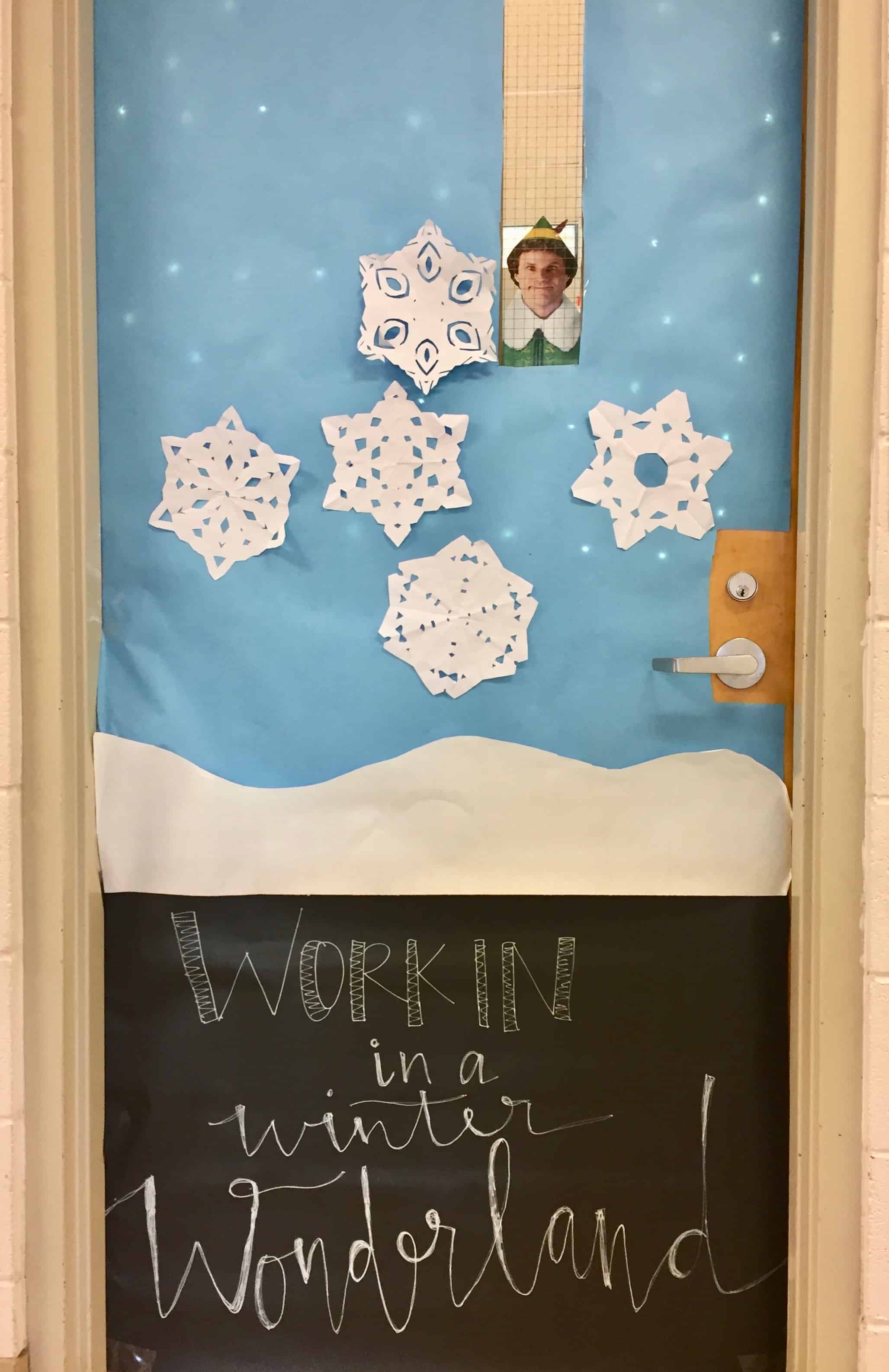 That's not all. I also have a pretty awesome freebie for you! I've created a set of questions that are designed to be used with ANY holidays around the world unit or research project. These questions allow students to apply higher order thinking skills and critical reasoning through paired passages. There are ten different countries represented in the questions and multiple sets of questions for each pair of countries. I was sure to include extended response questions, because I know that many students need extra exposure and practice with this challenging type of question.
You can find more ideas for Christmas crafts and activities for students in this blog post.