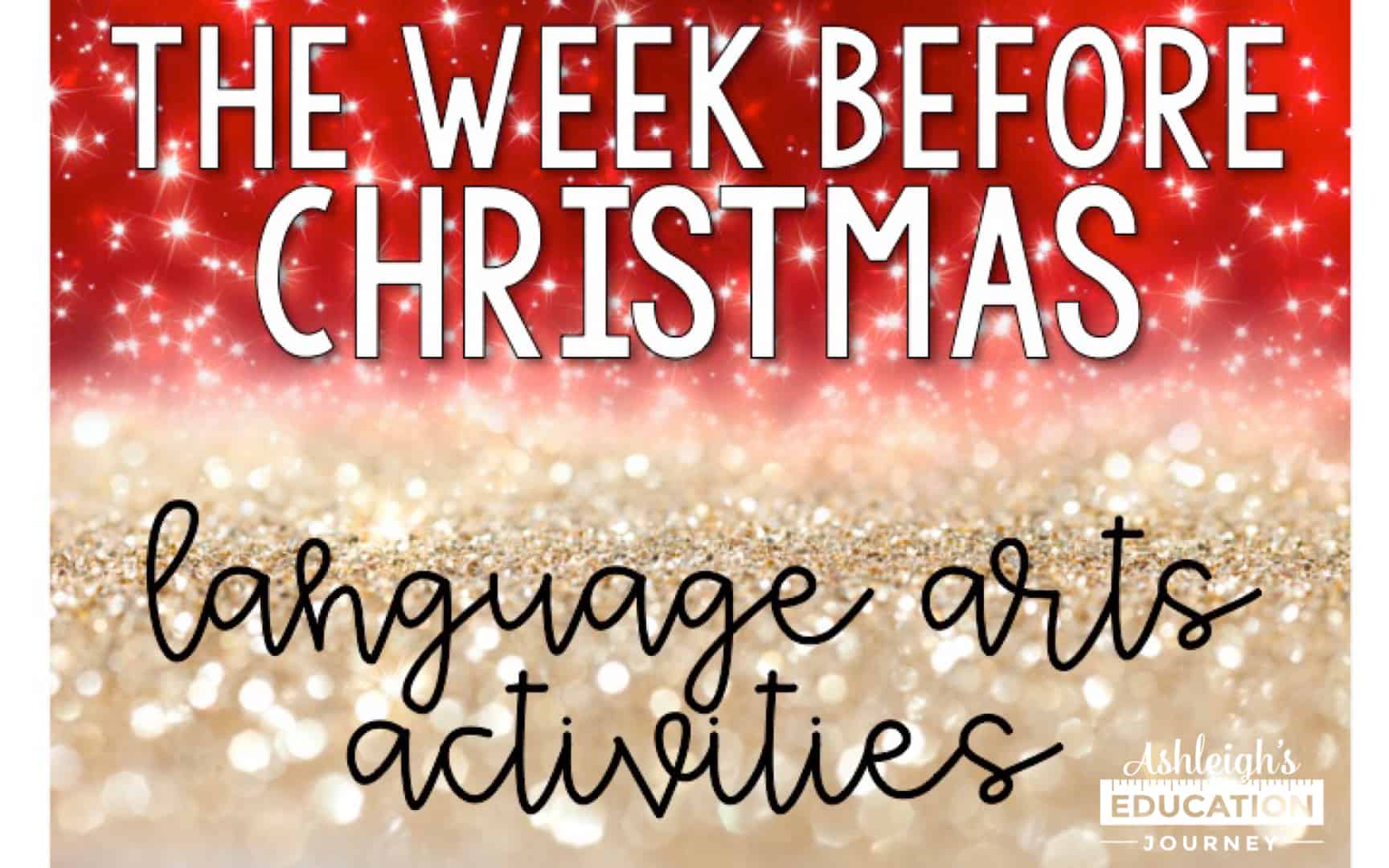 These Christmas literacy activities should make the days leading up to Christmas vacation a little easier for you and fun for your students! No matter how crazy it is, the week before Christmas vacation is one of my favorite weeks of the school year. I have more flexibility to let loose a little and have some fun with my students. However, I've learned that I must maintain my structure and routines or else things quickly spiral out of control. I absolutely LOVE reading Christmas books to my students, because there is just something special about that time together, so I've created a week long literacy unit based around five popular Christmas picture books. After years of experience with these lessons, I can confidently say that students will LOVE these Christmas activities. The books included in this unit are: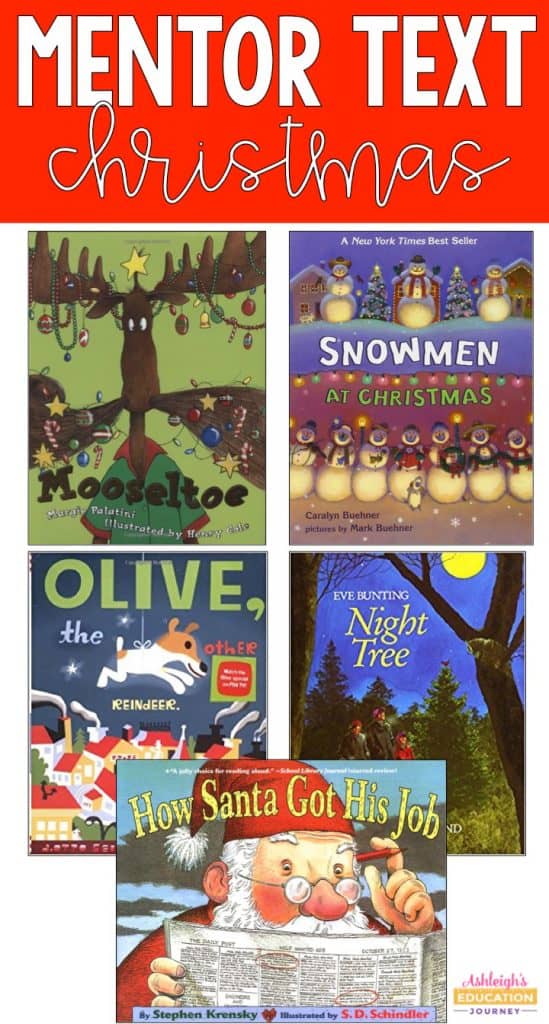 For each book there is a reading activity, a writing activity, and I've tried to incorporate art as much as possible.  For example, students can make a snowman Venn-Diagram when reading Snowmen at Christmas, and if you're limited on time or resources I've included premade activity sheets  (color and black & white). There is also a brief comprehension quiz for each book.
When it comes to illustrations, there are few books that can top Snowmen at Christmas. They are absolutely magic to me! The reading activity in this book is to compare the snowmen's celebrations with students' families' celebrations. You could also turn this into a text to text comparison book by having students compare this book to Snowmen at Night. I have students create a Venn-diagram out of snowmen, which always turns out adorable.
The writing activity includes a fun piece of art work, which students always love! Students write a new version of Snowmen at Christmas. However, rather than writing about snowmen, students choose something else. The paper below shows the story of Gingerbread Men At Christmas. Students write their final copy on the paper provided. Then, they should fold a large sheet of construction paper in half and glue the writing paper on the bottom portion of the construction paper. Then, students get to illustrate their stories with a crayon resist. Students first color in the details of their illustration with crayon, and then they use water colors to paint over the entire picture.
The Christmas literacy activity in Olive, the Other Reindeer includes a little reindeer craft. Every year I worry that my students are too old for this type of thing, and every year they prove me wrong. Let me assure you, third and fourth graders are not too big for this! Students trace one foot with light brown construction paper and two hands with dark brown construction paper. They assemble the hands and feet on a large sheet of construction paper to create a reindeer. They can add googley eyes and a red, pompom nose. I've even poked red light bulbs through the nose. For the reading portion of the activity, students cut out strips of events from the story and glue the events down in chronological order.
For the writing portion of the book, students brainstorm which animal they believe would be the most useful to Santa on Christmas Eve. Then students complete the Santa's New Helper graphic organizers. On the first graphic organizer, students will select a new animal to help Santa and potential problems Santa may have on Christmas Eve. The second graphic organizer will help students beginning planning their story. Then, have students write a fiction story that shares about Santa's adventures with his new helper.
 In the reading portion of this activity, students complete a character web on Mooseltoe. To make it Christmasy, I have students write in lightbulbs.
For the writing portion of this book, students write a postcard to the dad from four different points of view. In the example below, the son wrote a postcard to his dad.
Below is an example of the comprehension quiz that is included for each book.
Students can create a story elements Christmas tree using the book The Night Tree. Students will assemble a Christmas tree and write the setting, genre, characters, and plot elements on ornaments. You can use the black and white version and have students color the ornaments. It's one of the cutest Christmas literacy activities!
When students study How Santa Got His Job, they focus on the importance of the illustrations within the text. I read aloud the first few pages without showing students the pictures. After I show the class the pictures, we discuss how they contributed to the text. I then show students the remaining pictures without actually reading the text. Students work in groups to write the last half of the story. I then finish the reading the real story aloud to my students, and they compare and contrast their version and the real version.
Another fun writing activity is the Application for Santa Claus. Students can either apply to be the next Santa Claus or Santa Claus's next helper. Students can follow the application with a persuasive writing piece.
I've also included student friendly directions for each of the Christmas literacy activities.
Hopefully, you enjoyed these Christmas literacy activities. You can find a HUGE collection of MORE Christmas ideas in this blog post. I've called it my Christmas Roundup!