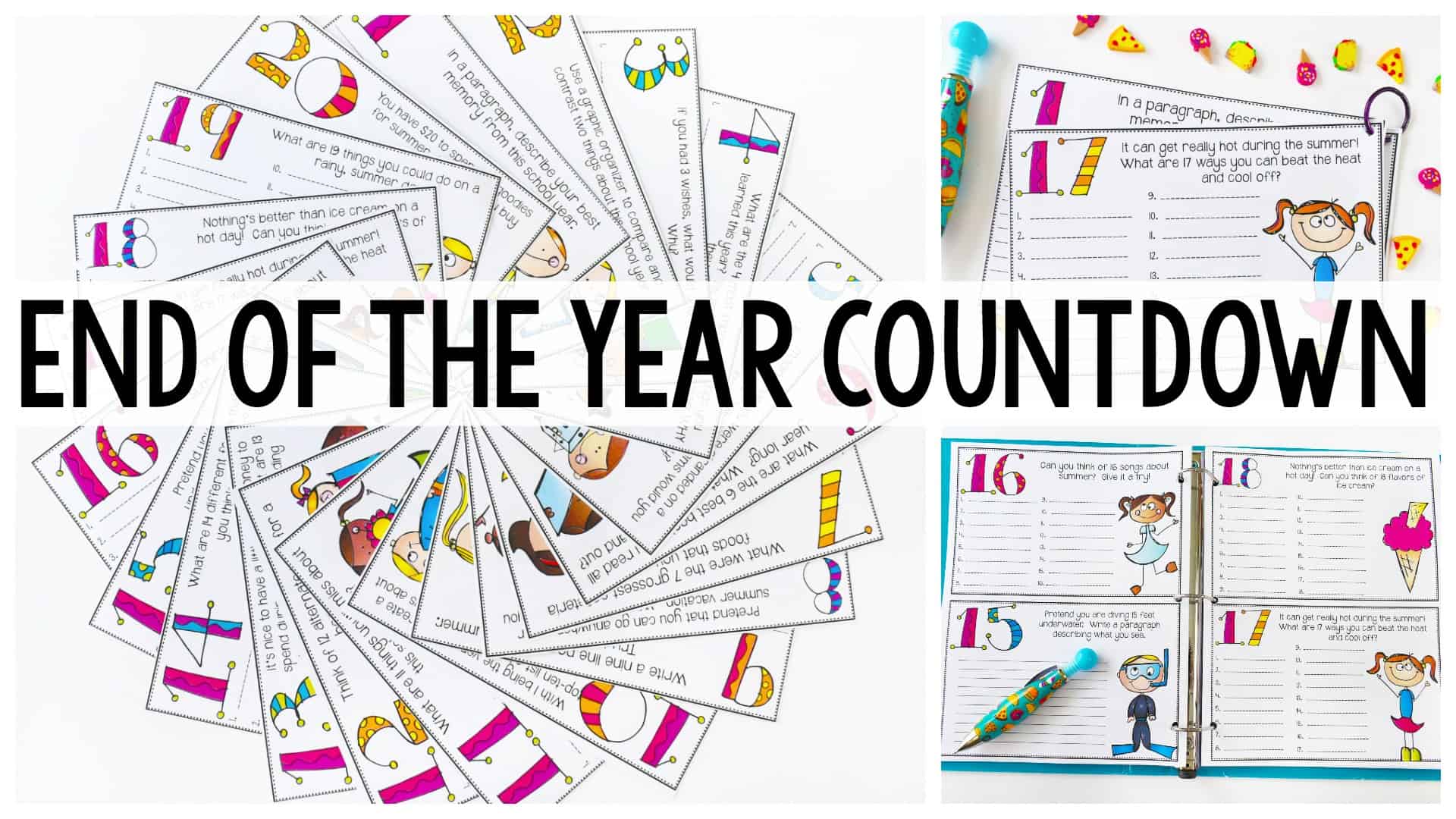 I always love to countdown the last few days of the school year, and the lower the number gets, the more excited I am about summer vacation! I wanted to make something that would incorporate that countdown into our daily routine. Since I already do a Number of the Day, I thought that it would be fun to use the activity as part of my morning work. I love my morning work, but feel like my students can finish it in half the time that it used to take them, so I do have a little extra wiggle room. I'm going to add these papers to my students' morning work folders, and each day they will answer one of the questions. I designed the questions to use as a final end of the year countdown starting at 20 days left of school and work their way down to one.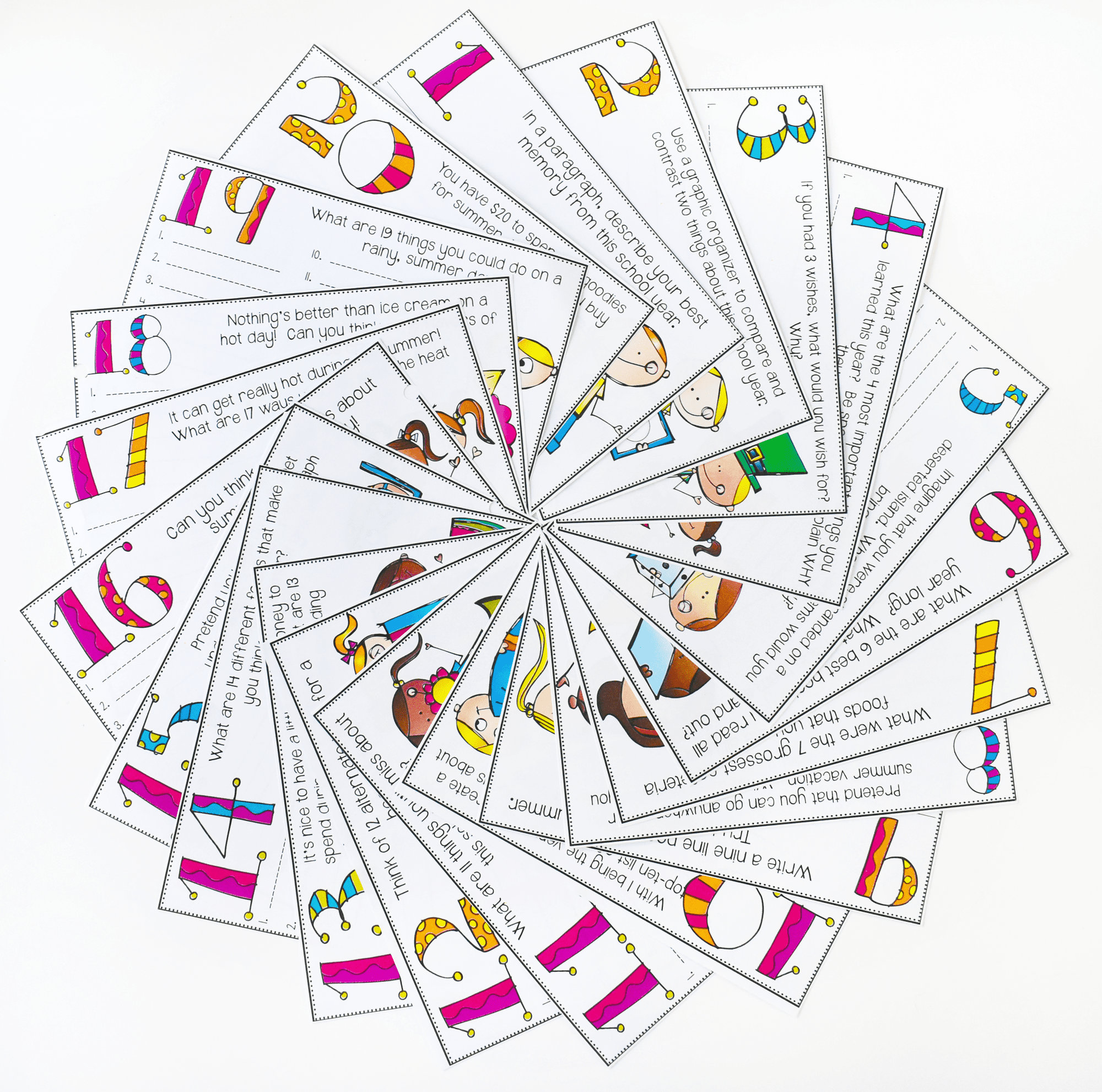 All of the end of year countdown questions require creative thinking, and I'm going to really push my students to slow down and put some thought into their responses. I don't want them to just rush through it to be finished. I want to see students really thinking about their answers. I've placed the countdown in my students' morning work folder. I rarely ever print in color, but I couldn't resist the bright colors. My students did love the novelty of colored pictures. (I do have a black and white version in case I'm ever low on ink.)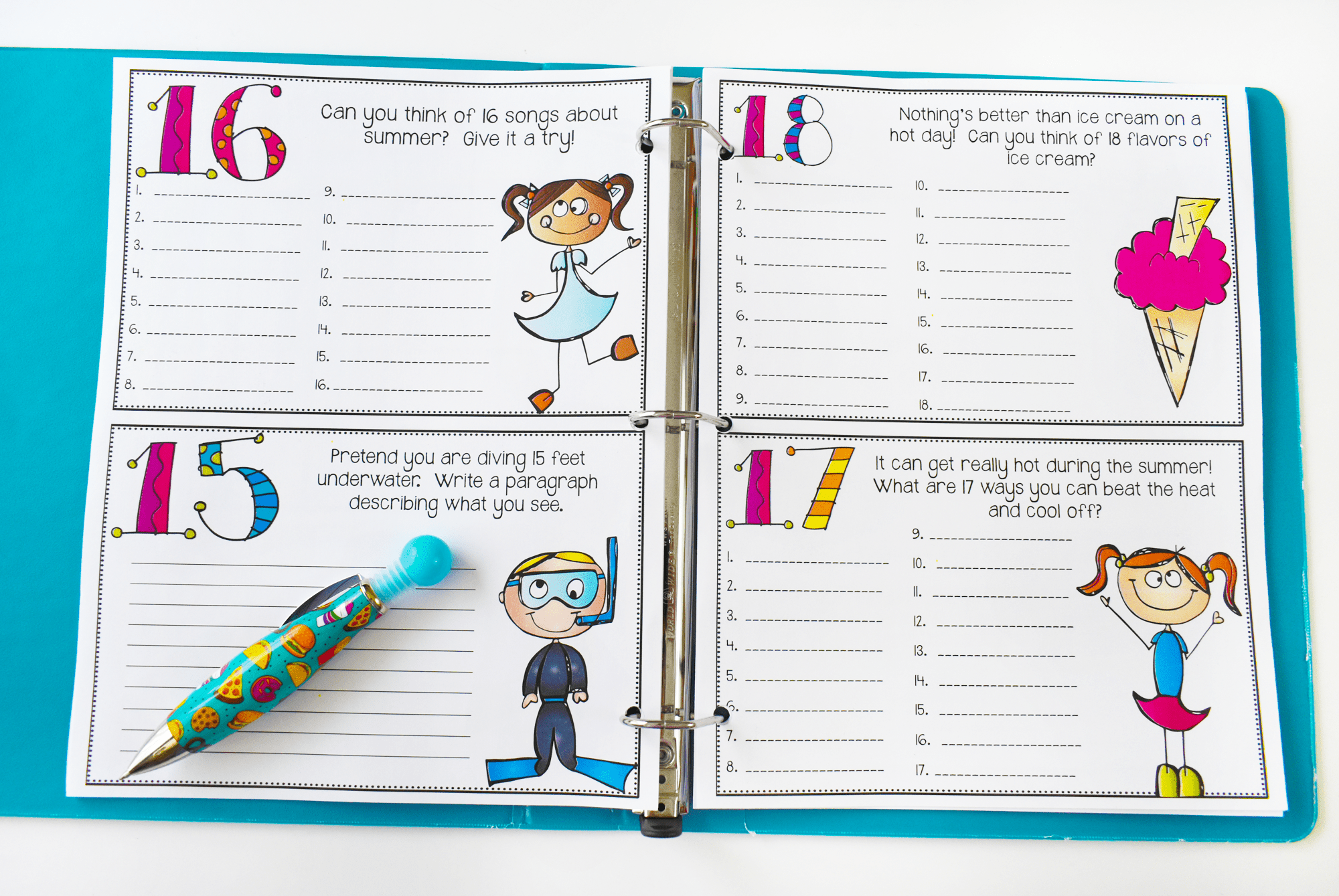 There are two questions on a piece of paper, but you could easily cut them half to use as task cards. This end of year countdown would make an incredibly fun station or center activity! They could also be placed on a document camera to help save paper and copies!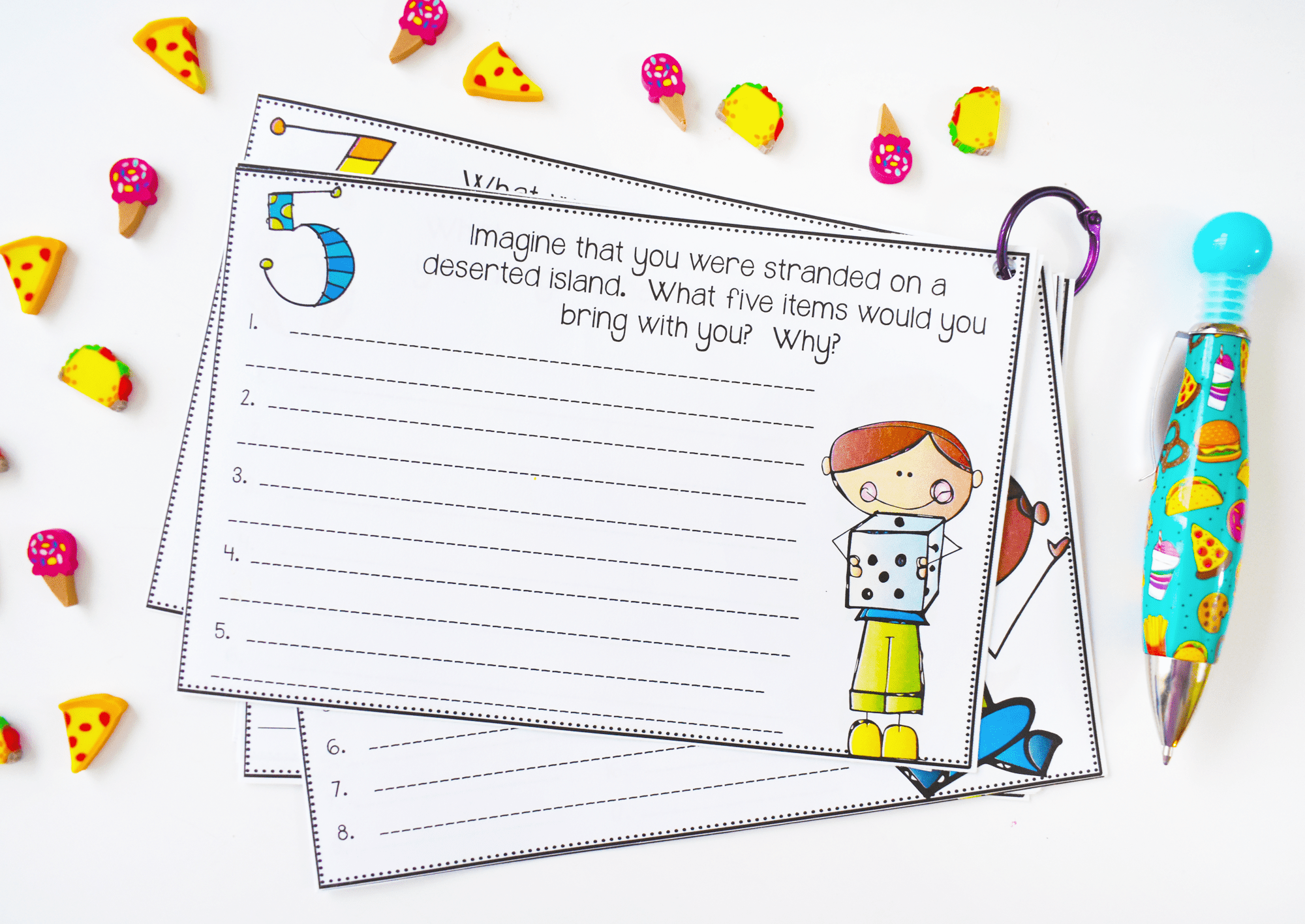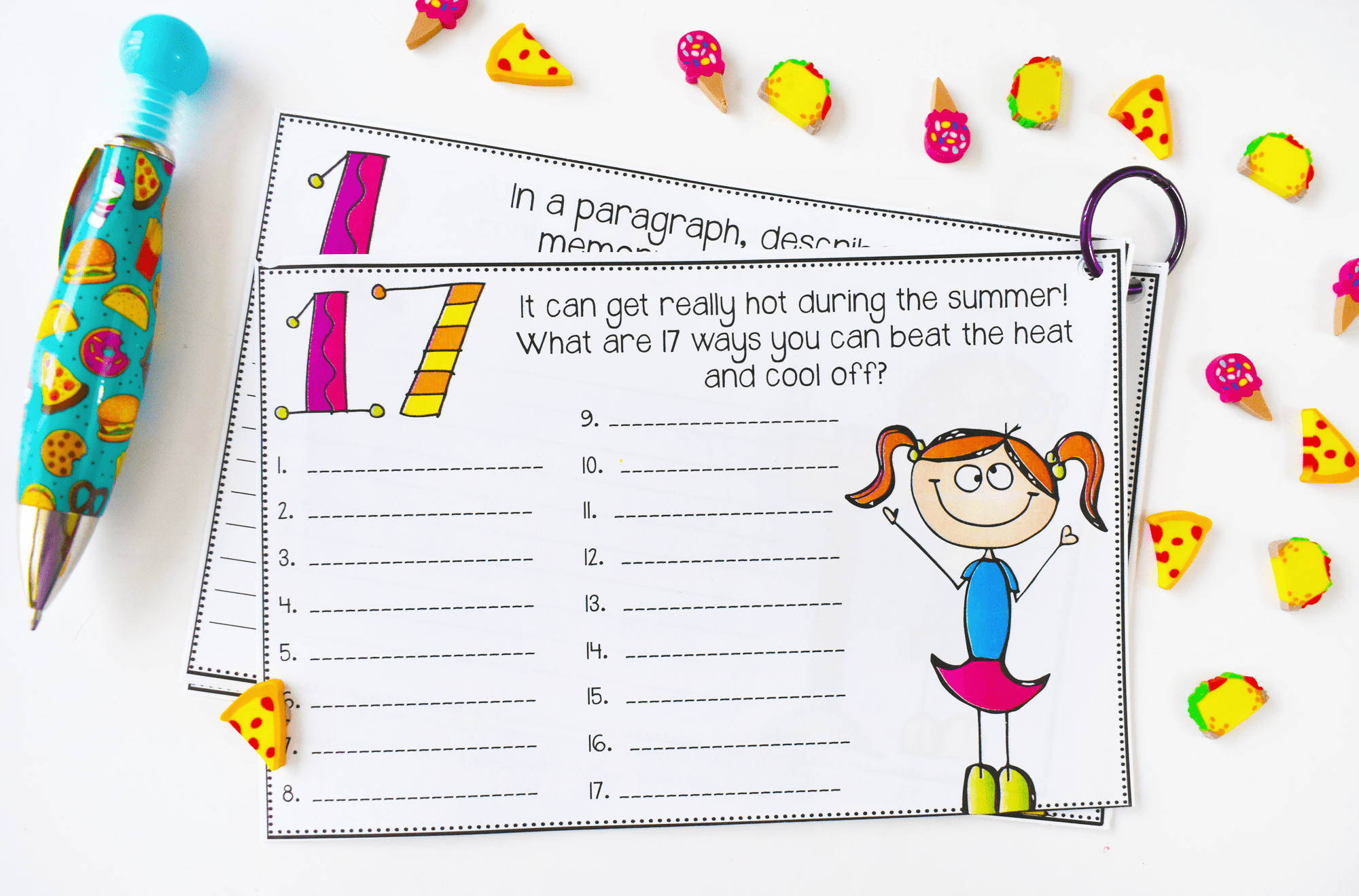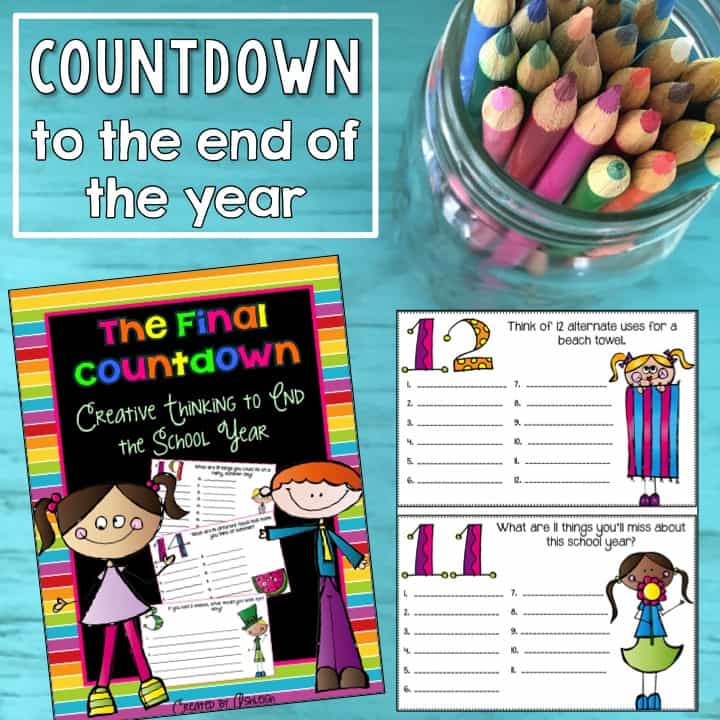 You can click
here
 for a link to the pack in my TpT store. I really can't wait to use it, and I
really
can't wait until there are just 20 days left of school!
End of the Year Student Gift
As I begin to prep for the end of the school year, I like to send home a little momento of our school year with students. This year we're creating compliment pictures with word clouds. This is an incredibly cheap and easy way to create something students will cherish for years to come. I give everyone a sheet of paper with our class roster on it. Students must write ONE positive character trait for each child in the class. Once students finish, I like to check over the list for any negative comments and spelling errors. After that, students are able to create their own word cloud. You could always surprise students and make their word cloud for them, but they really enjoy the process.
To create the word cloud, I like to use
ABCya
, because it works well with Chromebooks. There are probably more elaborate programs, but this is great for elementary students. Students should type their first name three times, so it will be the largest word. Then, they type in each of the character traits their classmates wrote. When they finish, they click Create. Students can then play with the font, format, and color.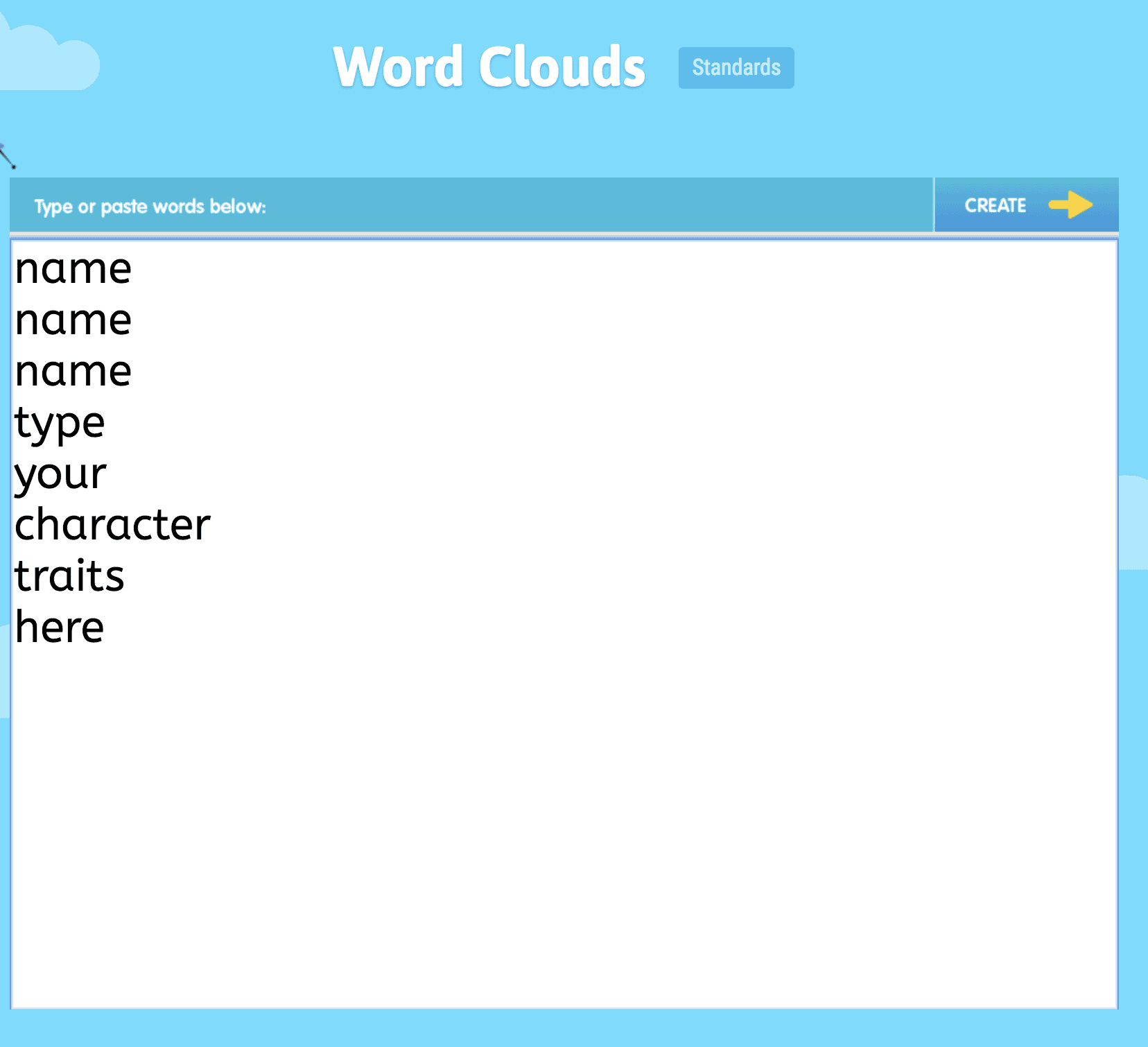 Once students are ready, I print the pictures on my color printer, and ta-da-it's ready! You can even place it in an expensive frame as an extra bonus.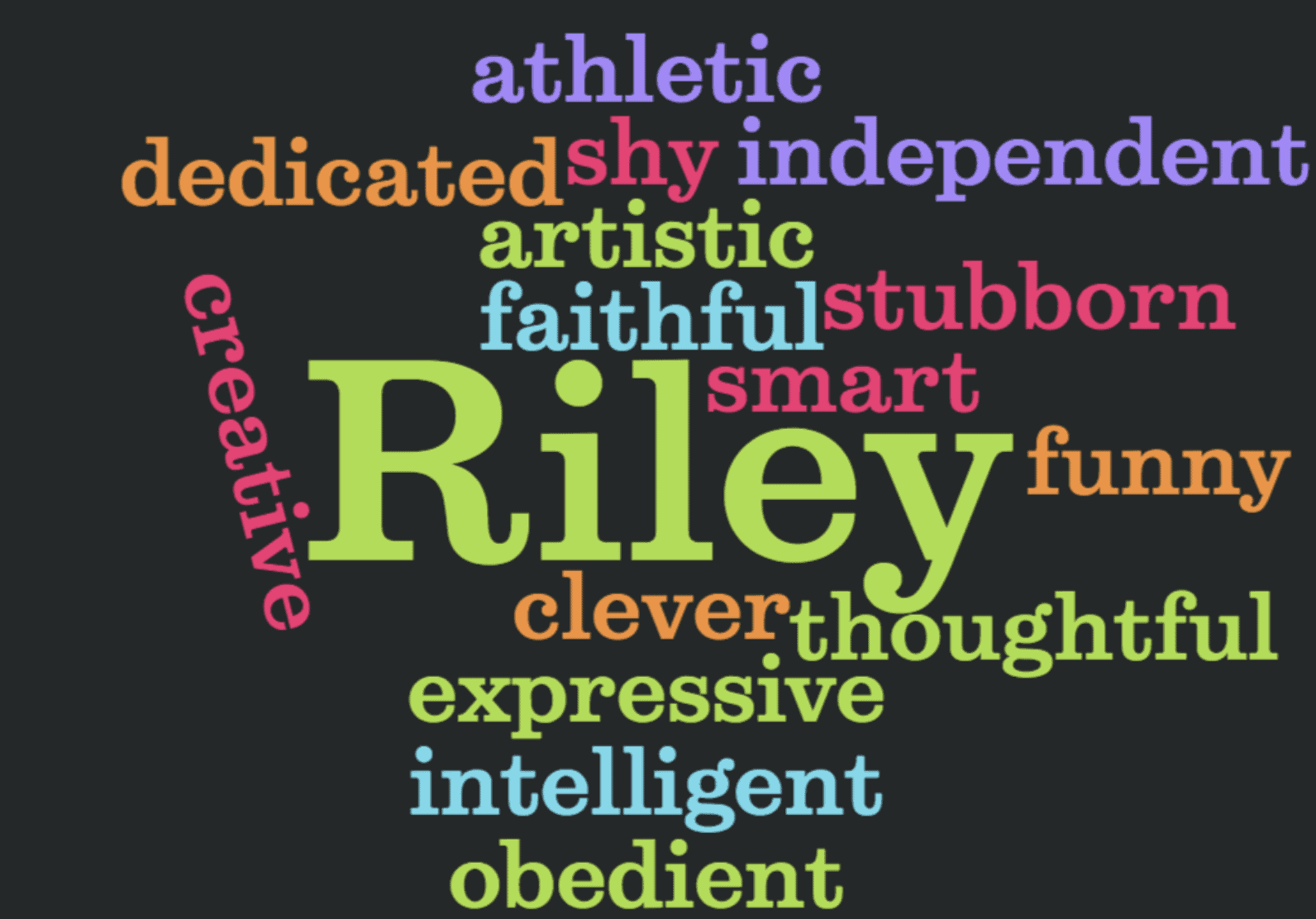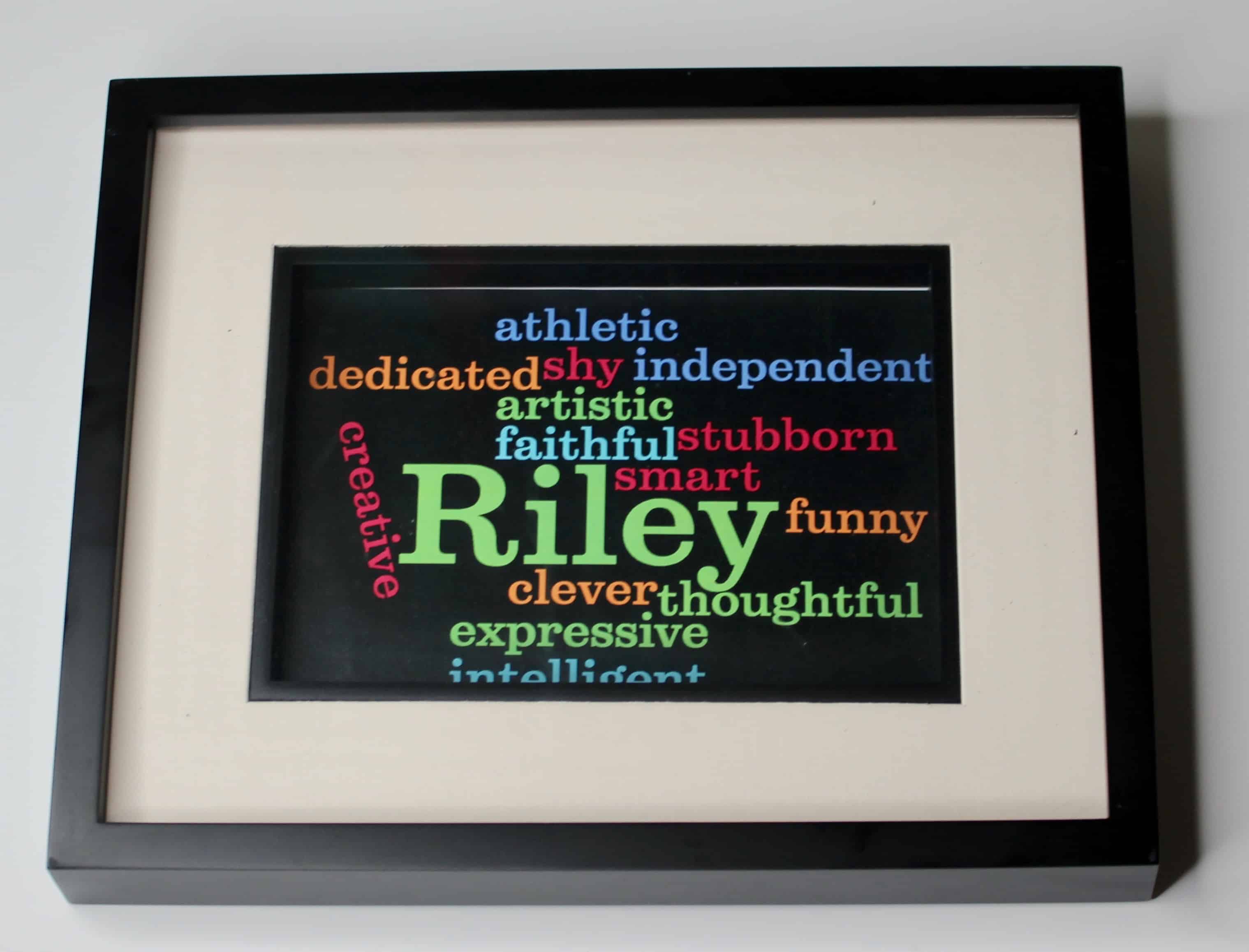 Hang in there, and I hope you have fun with the end of year countdown! You can check out this post for a huge collection of ideas for end of year activities.