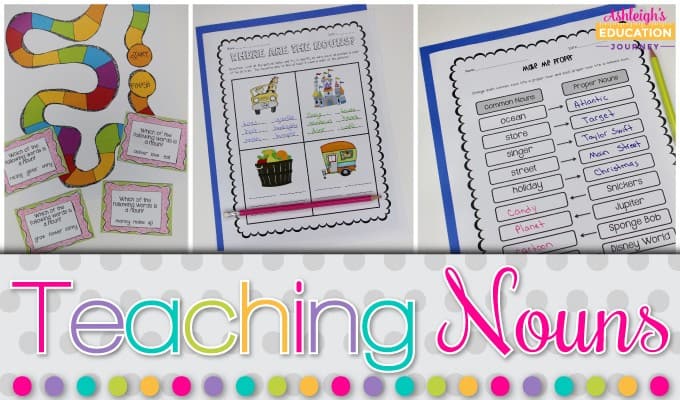 I never thought writing a post on noun lessons and activities would be exciting. To be perfectly honest, I've always dreaded teaching parts of speech.  I know that if I was bored teaching it, my students had to be extremely bored studying it!  I integrate parts of speech and grammar instruction into writing workshop, but I still see a need for additional activities and lessons.
After some mega brainstorming, I've created four parts of speech units that are all based around the Common Core Standards:  Nouns, Verbs, Sentences, and Adjectives/Adverbs.  When I first started unpacking the standards, I didn't realize just how much there was to nouns.  Students don't have to just identify nouns, they have to understand singular and plural nouns, as well as common and proper nouns.  There are also possessive nouns, which almost always confuse my students. Of course, you can't forget about abstract nouns.
In this blog post I've shared some of my favorite activities and lessons for teaching nouns. Hopefully these ideas will help you out-even if you don't use the Noun Unit!
Noun Lessons and Activities-Identifying Nouns
I start the unit with five identifying nouns lessons. I create a noun anchor chart and divide it into four sections. I have students brainstorm ideas for each type of noun: person, place, thing, or idea. Students can repeat this lesson by dividing a large sheet of construction paper into fourths and creating a noun collage.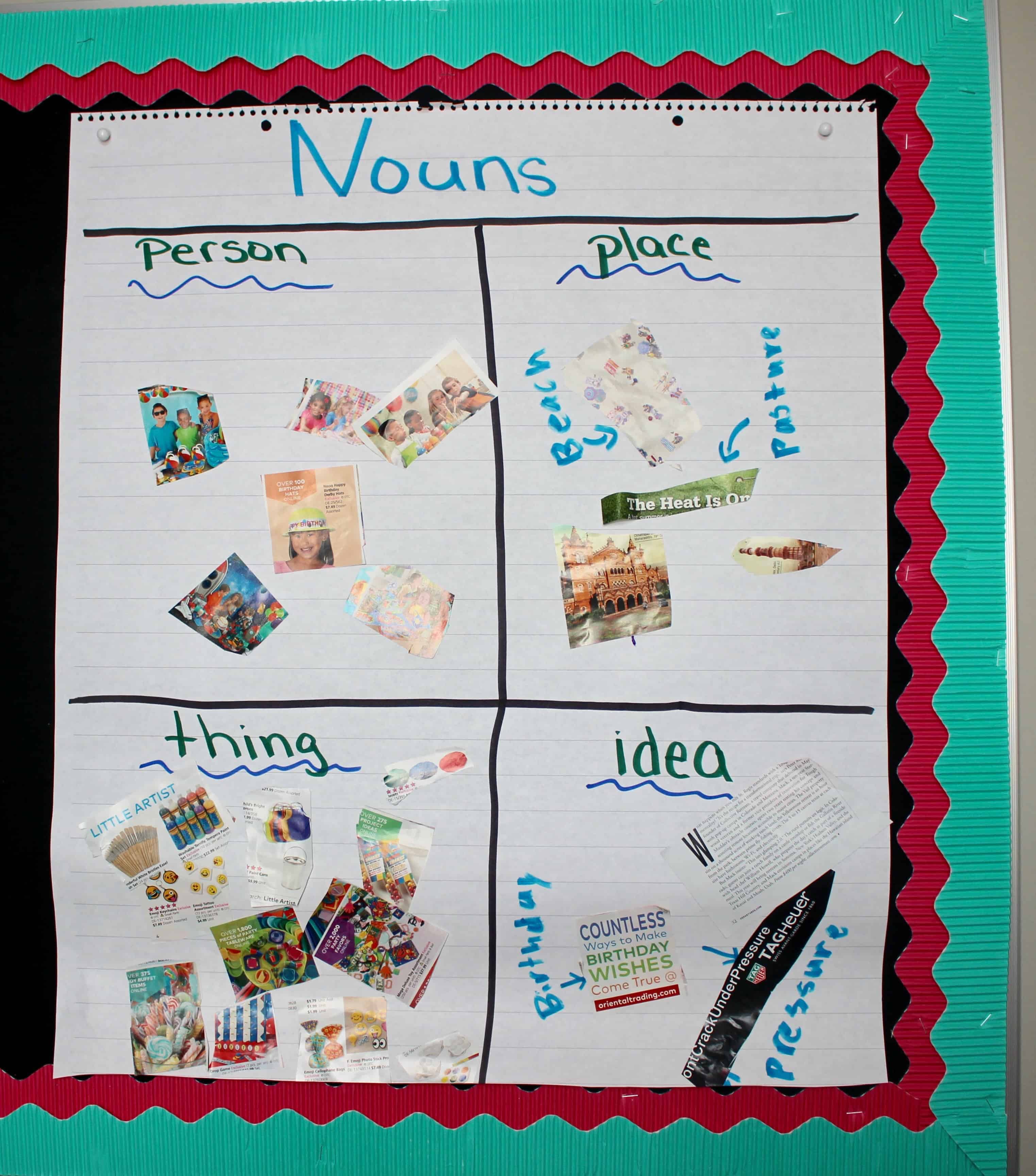 I have several worksheets students can use to practice identifying nouns. One of my favorites is when students look at pictures and use the pictures to name nouns seen in the picture. Students also love Noun Categories, which is similar to the game Scattegories. I make sure students can identify nouns within their own writing, because it's essential to transition students from isolated noun practice to identifying nouns in writing.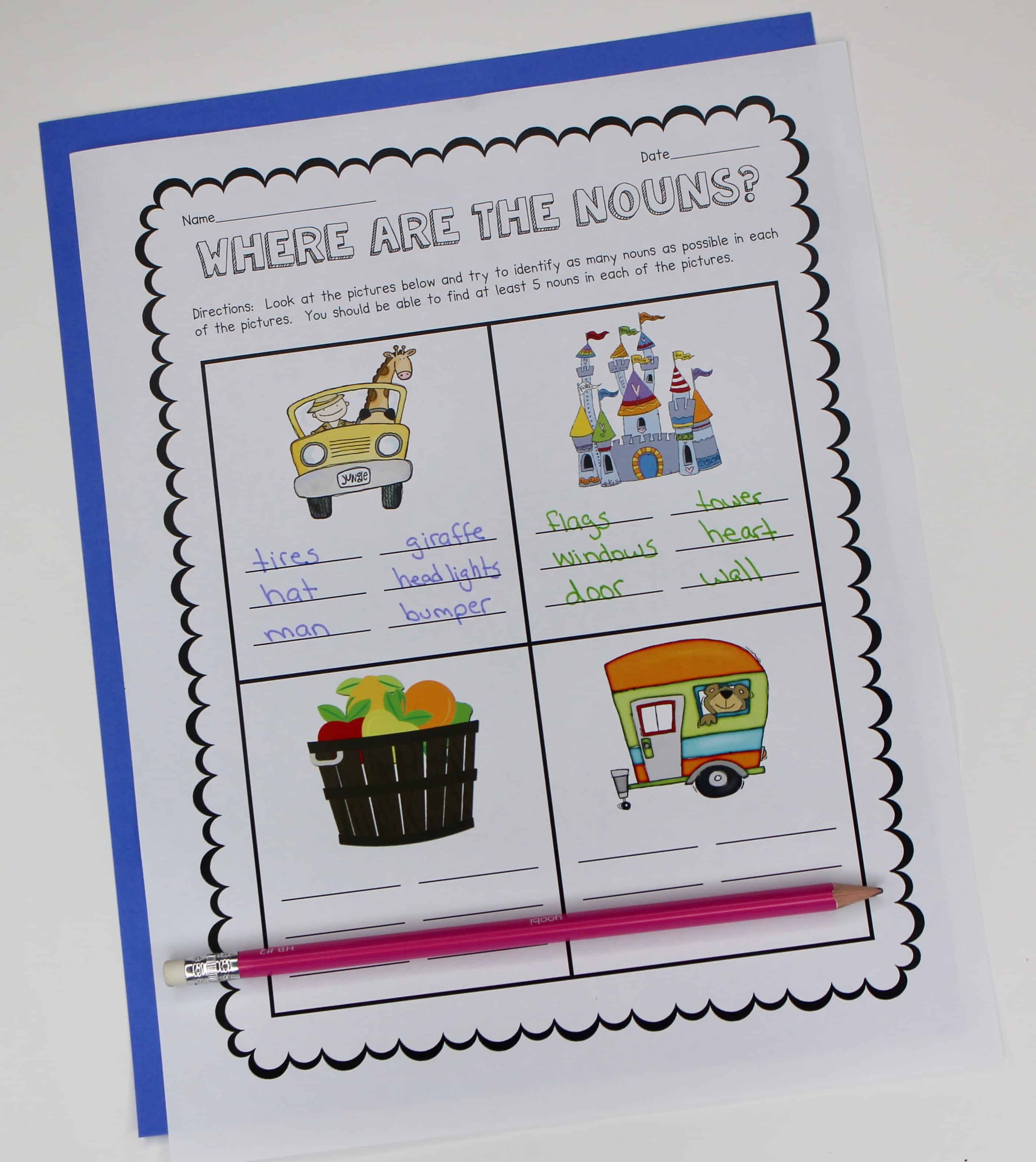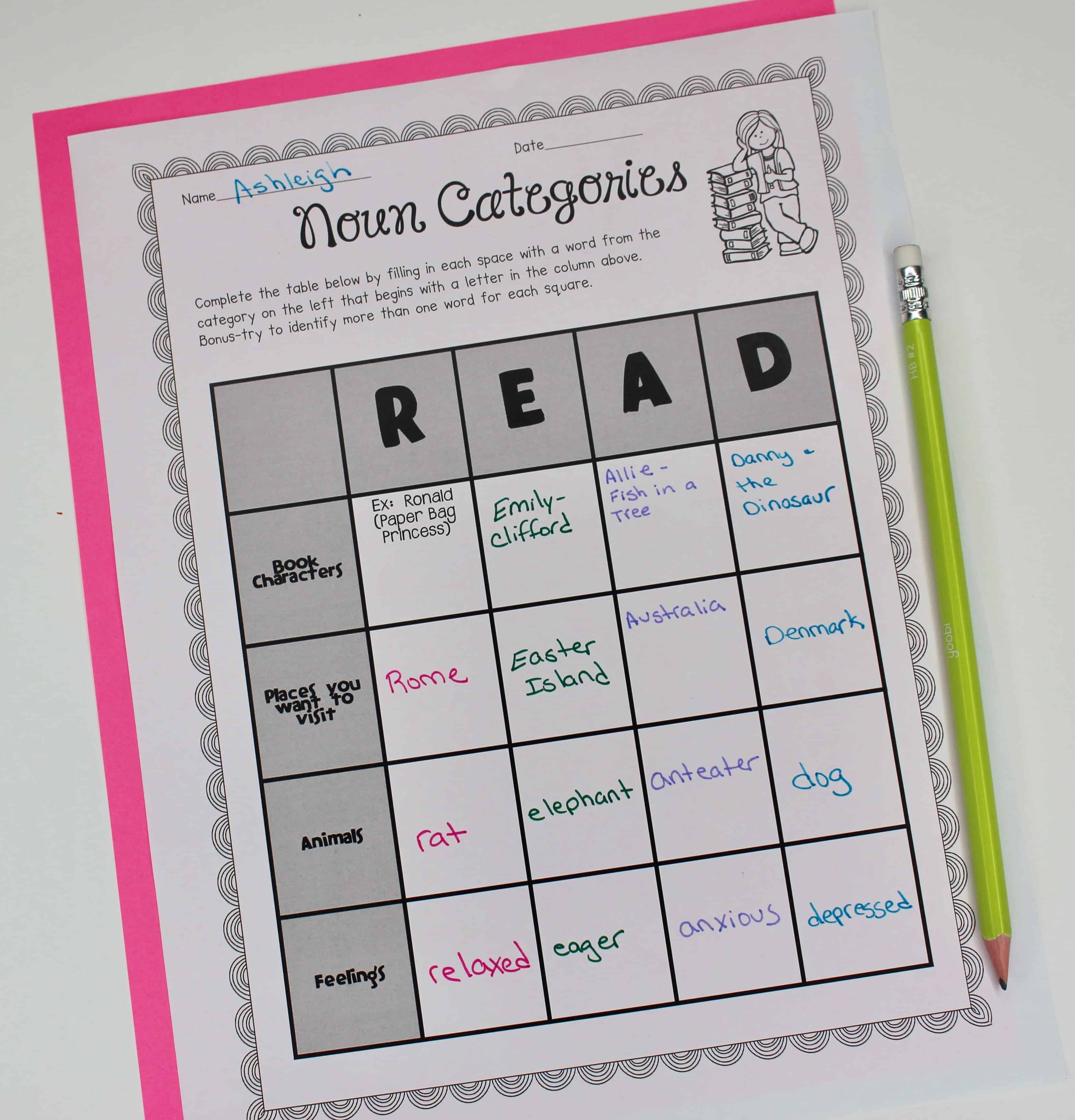 Noun Lessons and Activities-Singular and Plural
I then teach singular and plural nouns with five more lessons. I also address this standard in spelling, because one week is certainly not enough time for my students. Students learn about word endings and how it effects the plural form of words, as well as irregular plural nouns.
Noun Lessons and Activities-Common and Proper
The next five lessons in the unit teach common and proper nouns, which are certainly not as tricky as plural nouns. I like doing activities where students convert common nouns to proper nouns and then convert proper nouns to common nouns. This a a great time to have students look back in their writing to look for examples of proper nouns. You can even have students highlight or circle their proper nouns.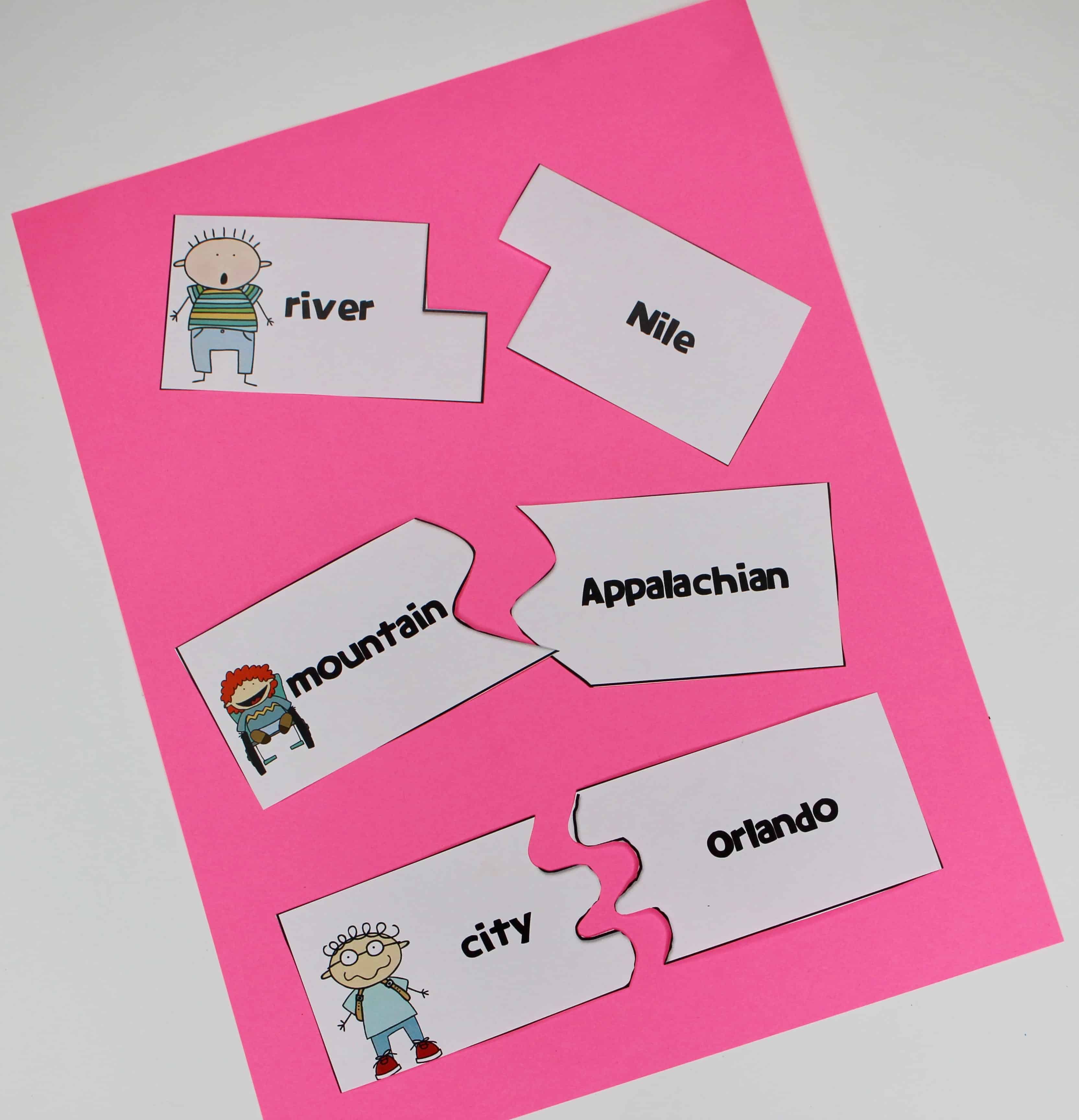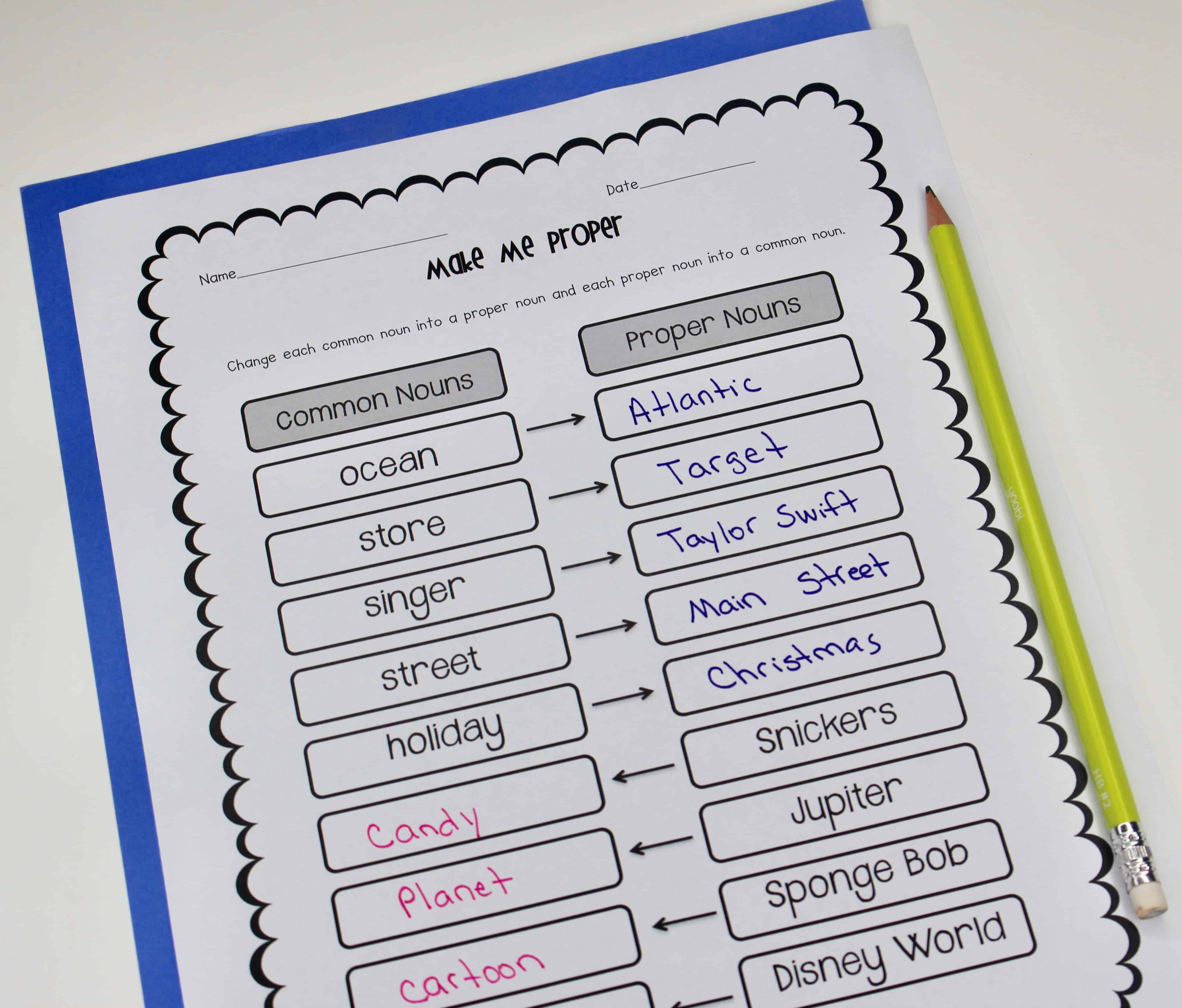 Noun Lessons and Activities-Possessive
It seems like no matter how I teach possessive nouns, they're always problematic for students. I think one reason is that we see apostrophes used incorrectly all of the time! Once my students are familiar with apostrophes, we check out apostropheabuse and get a good laugh out of the site. To introduce possessive nouns, I read The Greedy Apostrophe. It's a great introduction for students! I think it's also incredibly important to teach students that apostrophes do not make a word plural. Once I teach apostrophes, I see them everywhere! Once again, I have students find apostrophes in their writing and color code them with a highlighter.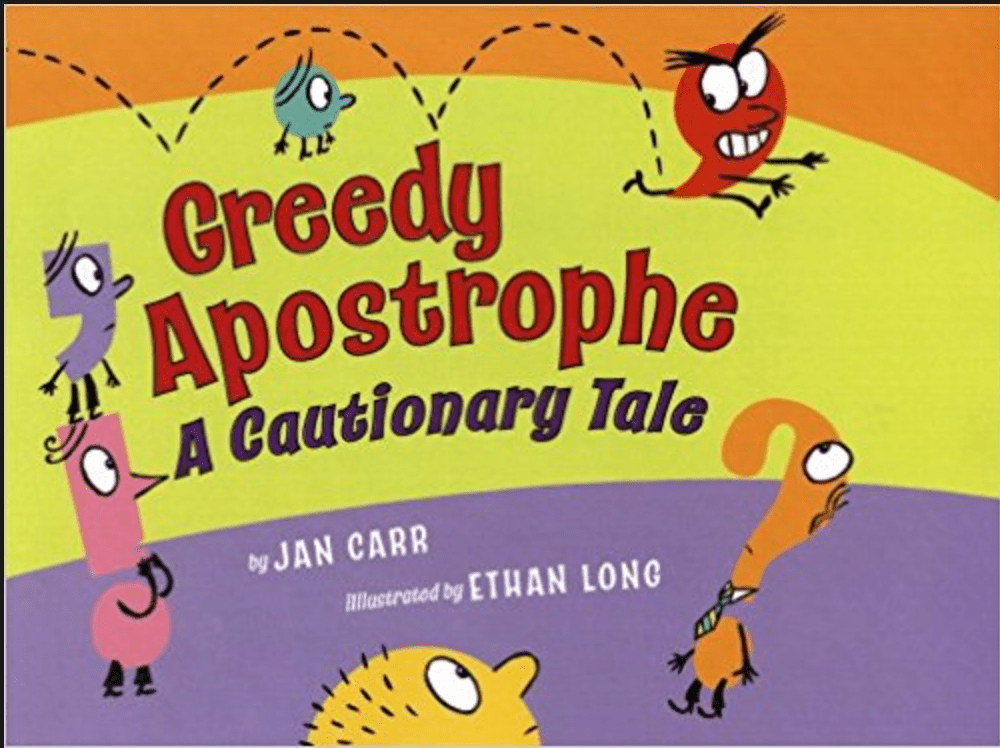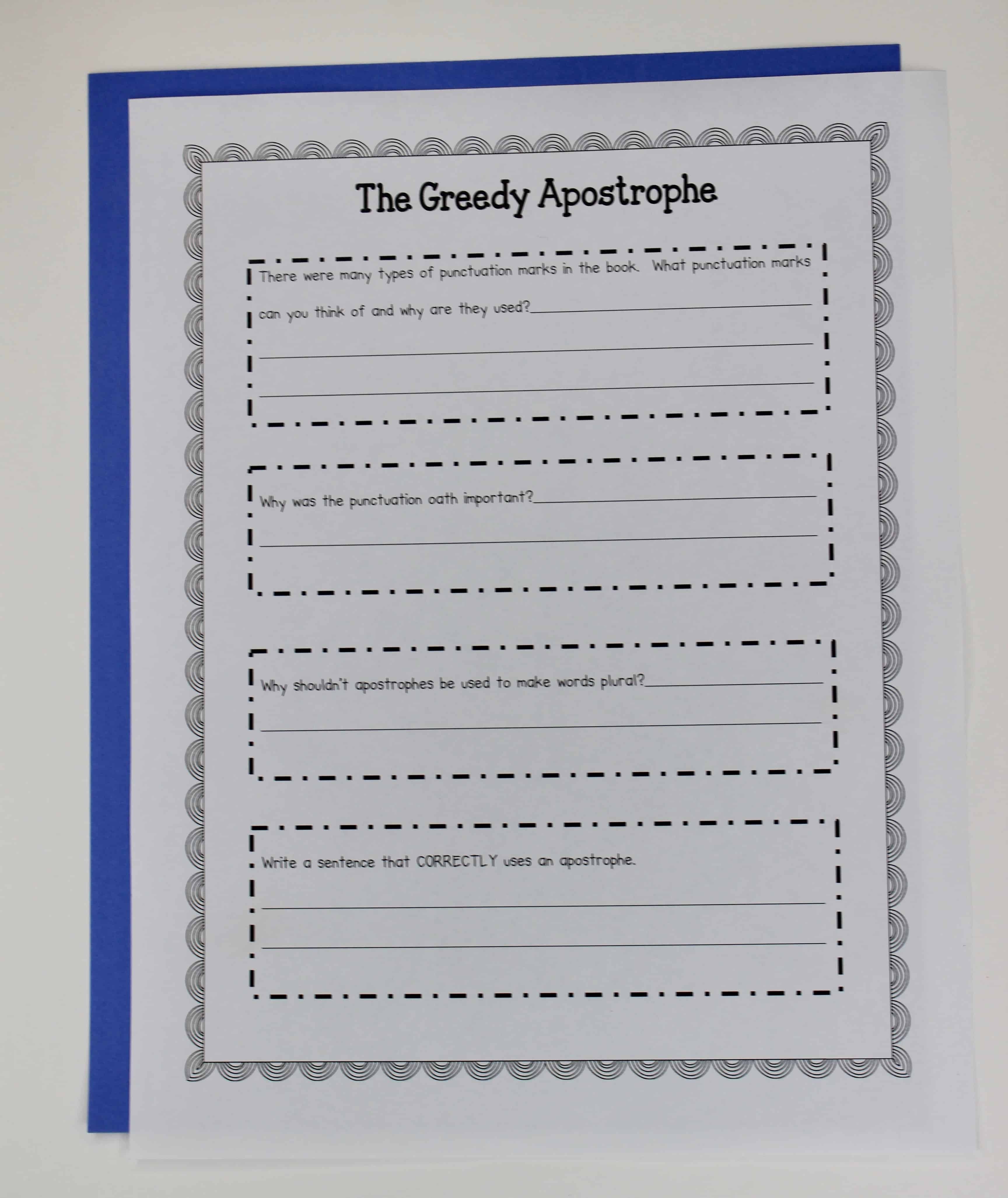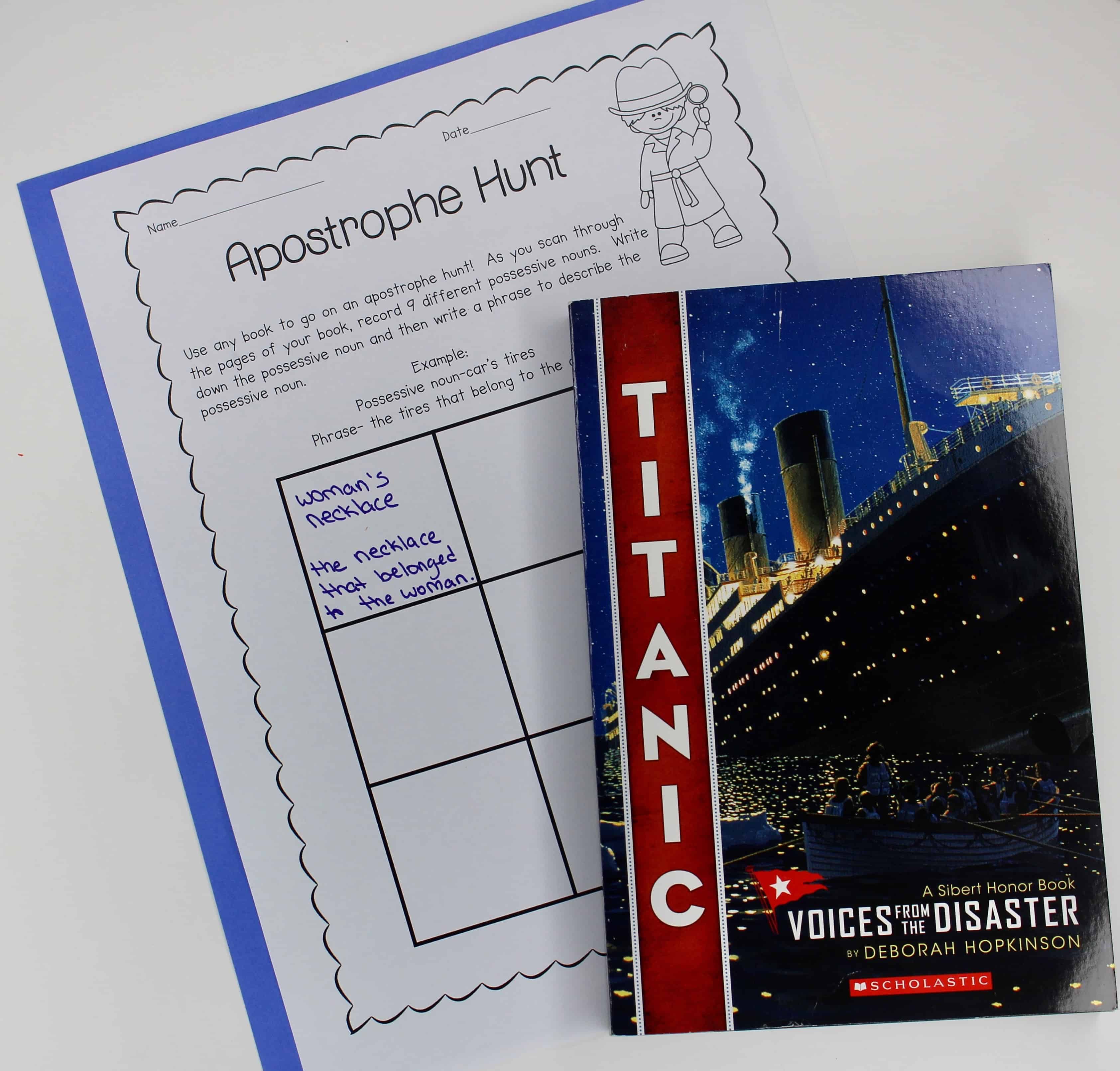 Noun Lessons and Activities-Abstract Nouns
I end the unit with abstract nouns, which were fairly easy for students. I like having students connect concrete nouns to abstract nouns, just to help clarify the concept. For example, students may connect hearts with love.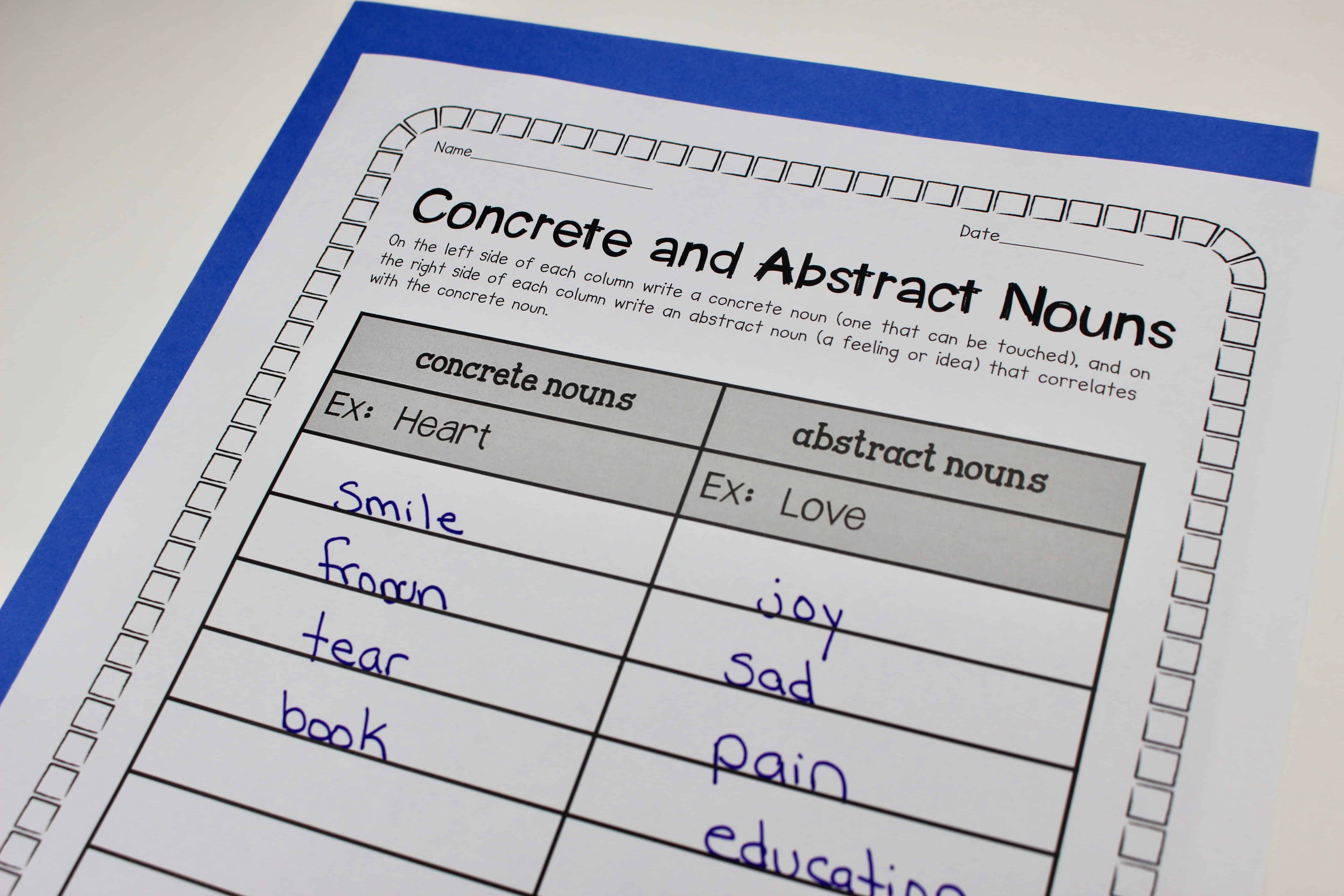 I've also included a couple sets of task cards and games, because you can't have too many options! These games make practice and review so much more fun that a more traditional worksheet.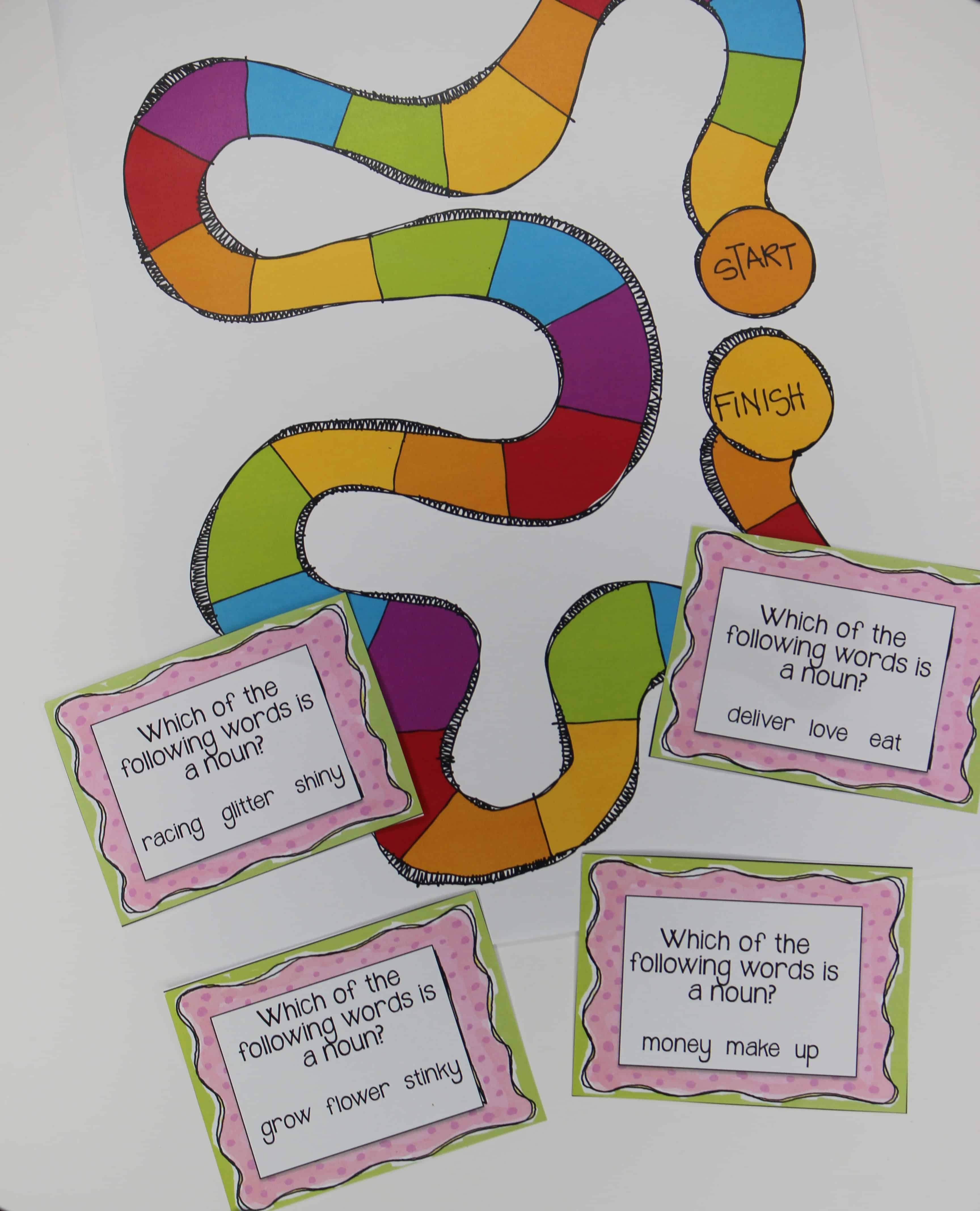 If you would like to learn more about ideas for teaching verbs, you can check out
this
blog post. It is packed with great tips!