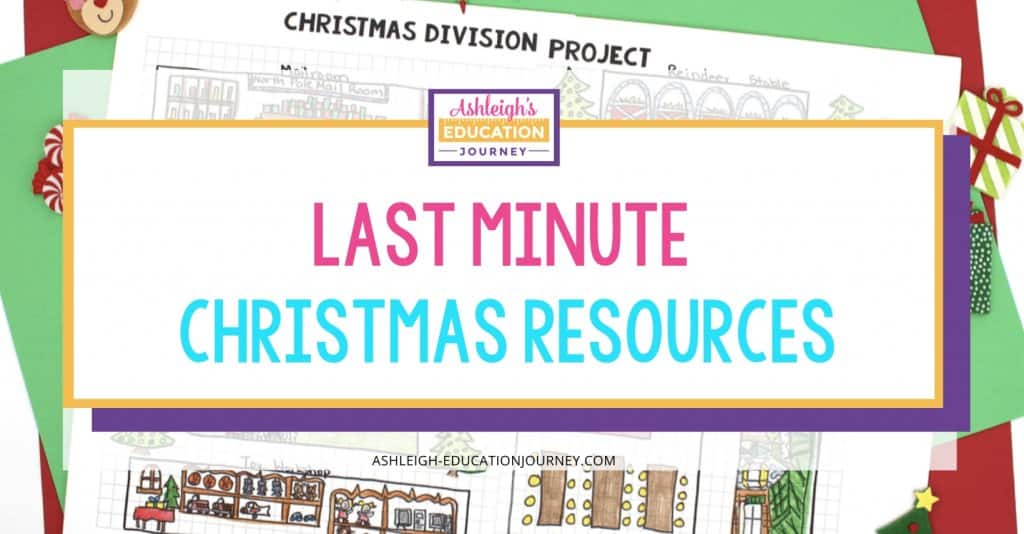 Every holiday season is busy, but this year it feels as if I cannot keep my head above water. There are no parties or events keeping me busy, so I have to assume it's the challenge of teaching in a pandemic. Can't image how that could be difficult, right? There are several resources I had hoped to share with you much earlier in the season, but things didn't work out the way I planned. However, I still want to share these last minute Christmas resources with you-just in case you can squeeze them in this year. If not, there's always next year!
In this post:
Christmas Division Project
In our division unit, students typically use long division to create a "Division Garden." It's always one of their favorite division lessons. You can read about how I introduce and teach long division in my How to Teach Long Division post.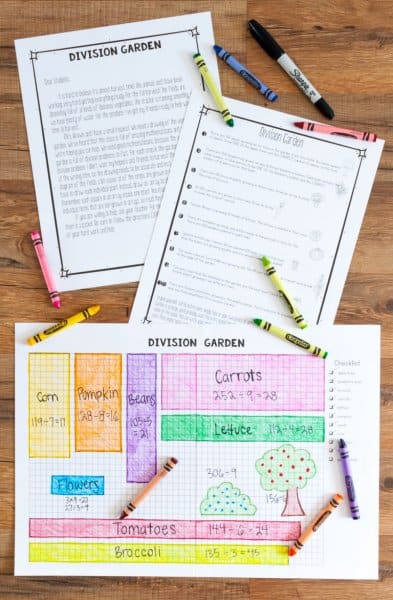 Since we are way off our schedule for the year, students are just now at that point of the division unit. Rather than stressing, I adapted the lesson to a Christmas Division Project activity. It follows the same premise as the Division Garden, but it has a seasonal twist.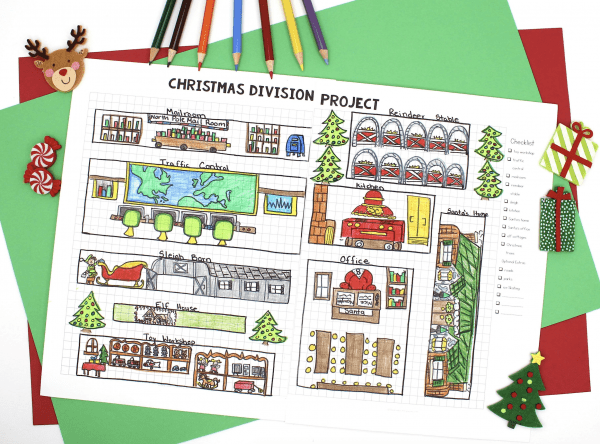 This combines the rigor from the long division unit with a little extra holiday fun. That always makes the lesson a little more engaging for students. Plus, it looks great in the hallway!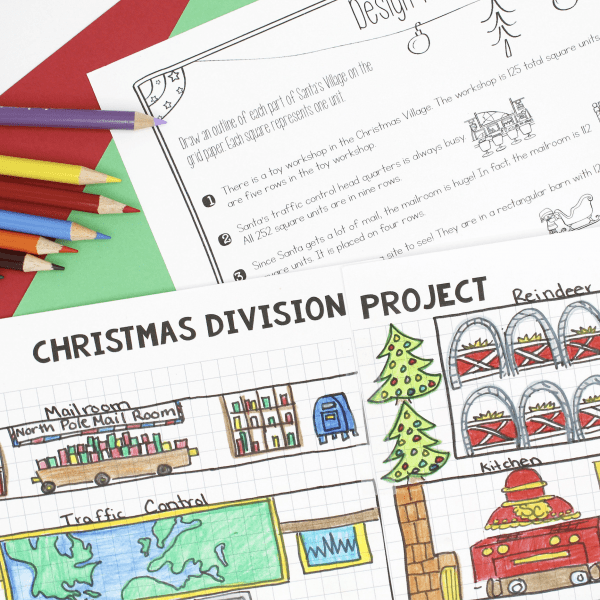 Since the premise of the lesson is in my original 4th Grade Division Unit, I added this as a bonus file in the resource.
There are a few other lessons that I gave a seasonal look. For example, I turned the Planning for Crafts and Party Planner lessons into Christmas themed lessons with the same content.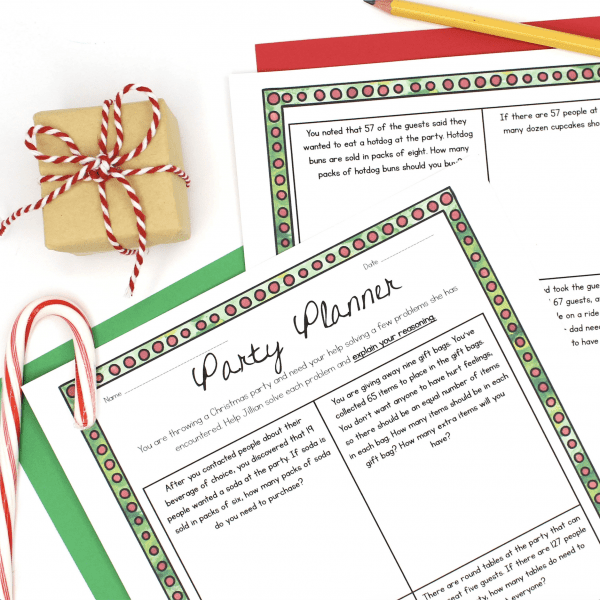 Those Christmas resources are also included in the bonus file in the Division Unit. You can just download it again for access to these extra files.
Holidays Around the World Math
I also made two 3-act tasks (or at least a version of a 3-act task) for Holidays Around the World Math. The goals was to make a task for each country studied, but…..maybe next year! In the meantime, here's what is ready.
For Australia, students solve a complex problem involving Carols by Candlelight.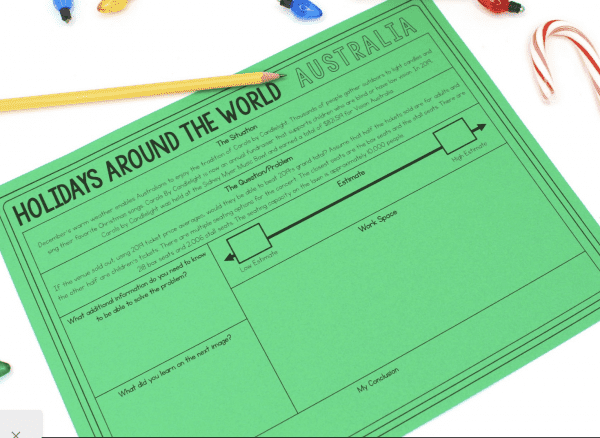 Students will use a Google Form to work their way through the problem. I prefer using Google Forms for this task, because it forces students to look at each part of the problem. Far too often, students skip to trying to solve the problem without analyzing what they know, need to know, and thinking of reasonable estimates.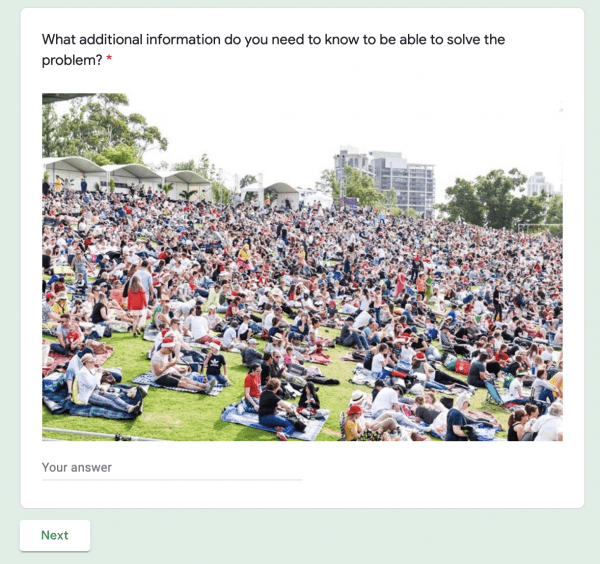 There is another tasking involving the holidays in Brazil. Once again, students use multimedia to solve a complex problem.
Google Forms are such a great way to guide students through the problem solving process. I prefer not setting a required correct answer, because this isn't your traditional word problem. These will present a considerable challenge for students and will need to be followed with a conversation about the strategies used and the possible results.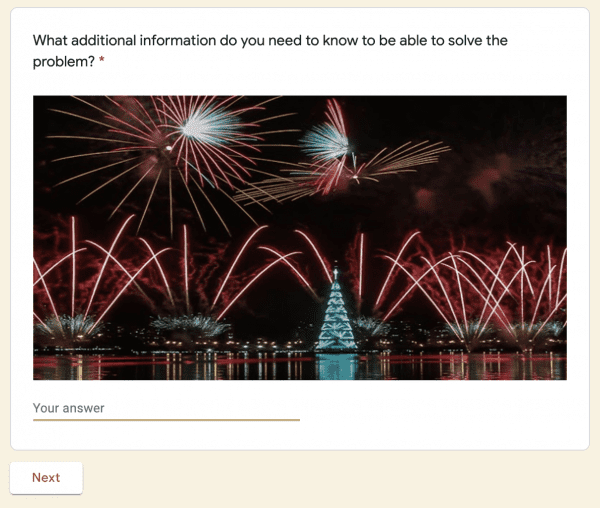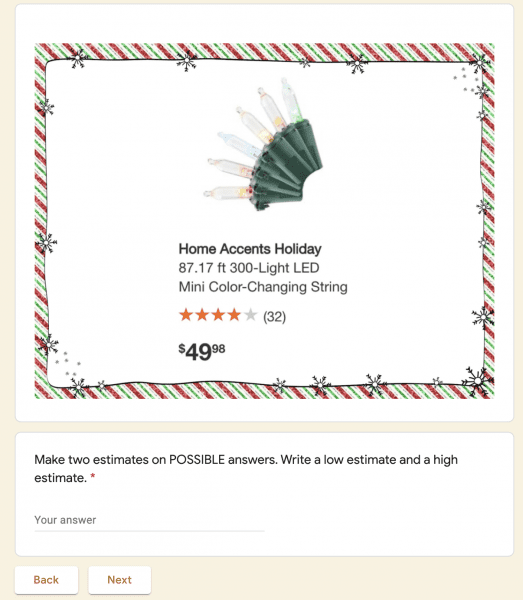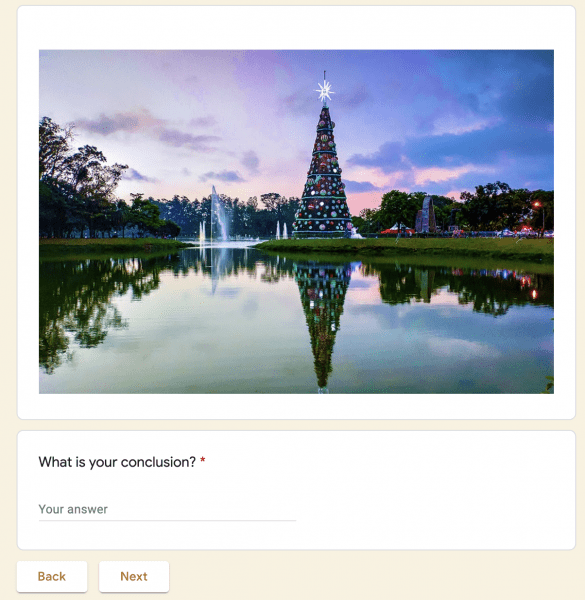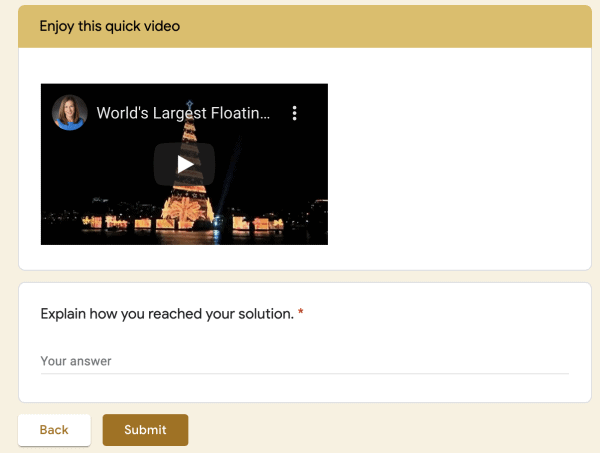 You can download a FREE copy of these Christmas resources here. You'll get a PDF of the recording sheet as well as links to the digital forms.
Paired Passages
The other major update is that I added a paired passage version to my Holidays Around the World reading resource. I love how it elevates the rigor of the passages and how it incorporates so many informational reading standards.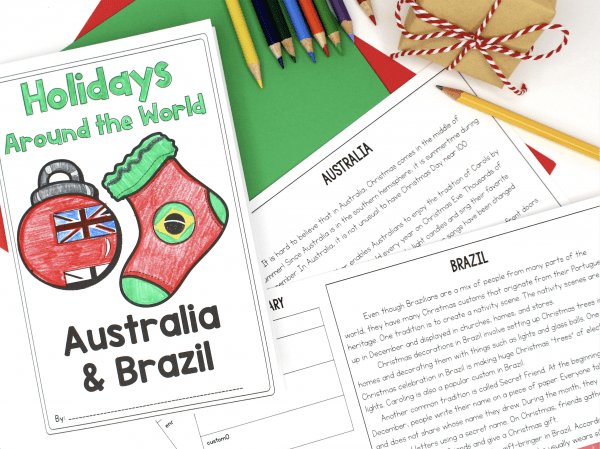 I made sure to create a digital version of this as well. This is one of those resources that I may prefer using digitally.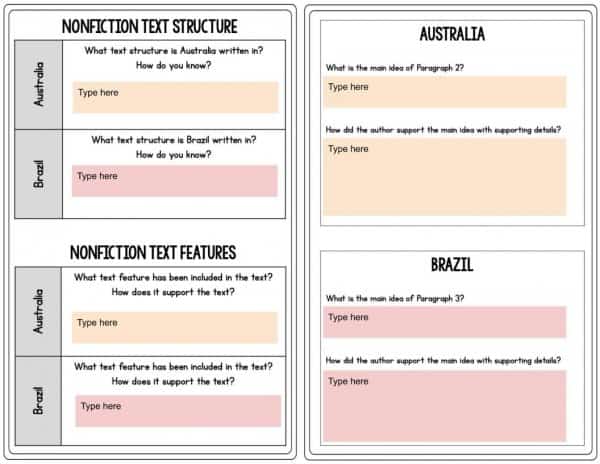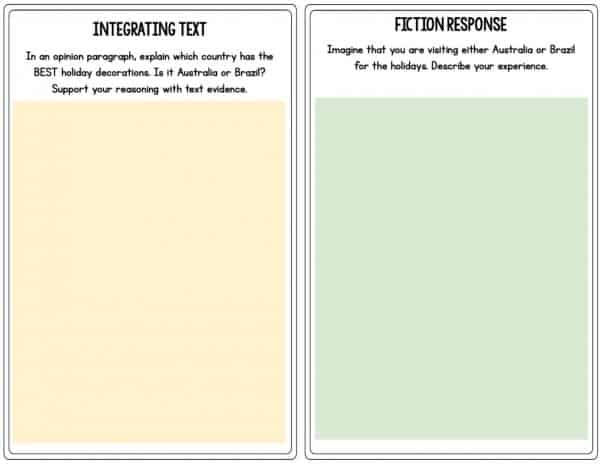 You don't have to pay anything extra for this update! You can simply download the file again for access!
I hope that these last minute ideas and resources help you out!