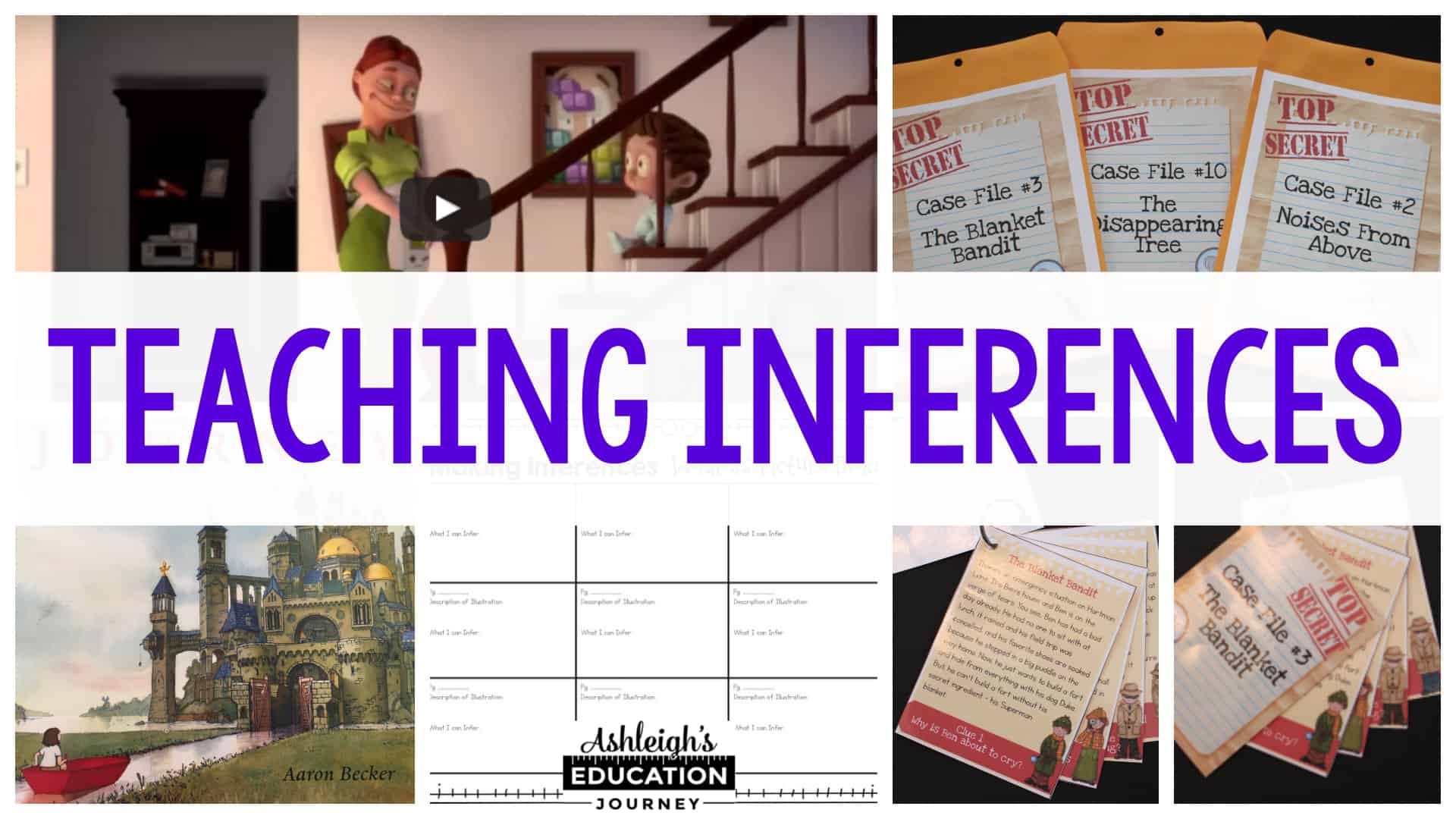 One of my favorite making inferences worksheets and activities is using wordless picture books. They are a great first step toward this challenging skill, because it's something students do on a daily basis. My students don't necessarily realize that they are making inferences as they look at illustrations, so I guide them through the process with a couple different picture books. My absolute all-time favorite is The Mysteries of Harris Burdick, but I'm saving that book for something special at the end of the year. Two other books that I really love are Journey and Unspoken. Both offer the depth needed for students make thoughtful inferences, and I like that the stories and styles are completely different to expose students to totally different styles.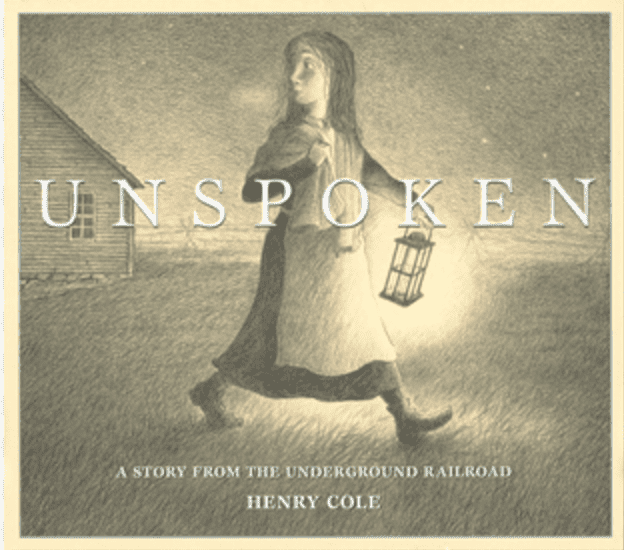 Wordless picture books are fantastic for making inferences. I made a making inferences worksheet that can be used along with wordless picture books. On the graphic organizer, students describe what they noticed in the illustration and what they were able to infer from that illustration. This would be a great group work assignment, and each group could use a different wordless picture book. Students could also use the same book and then compare the inferences. You can download the graphic organizer here.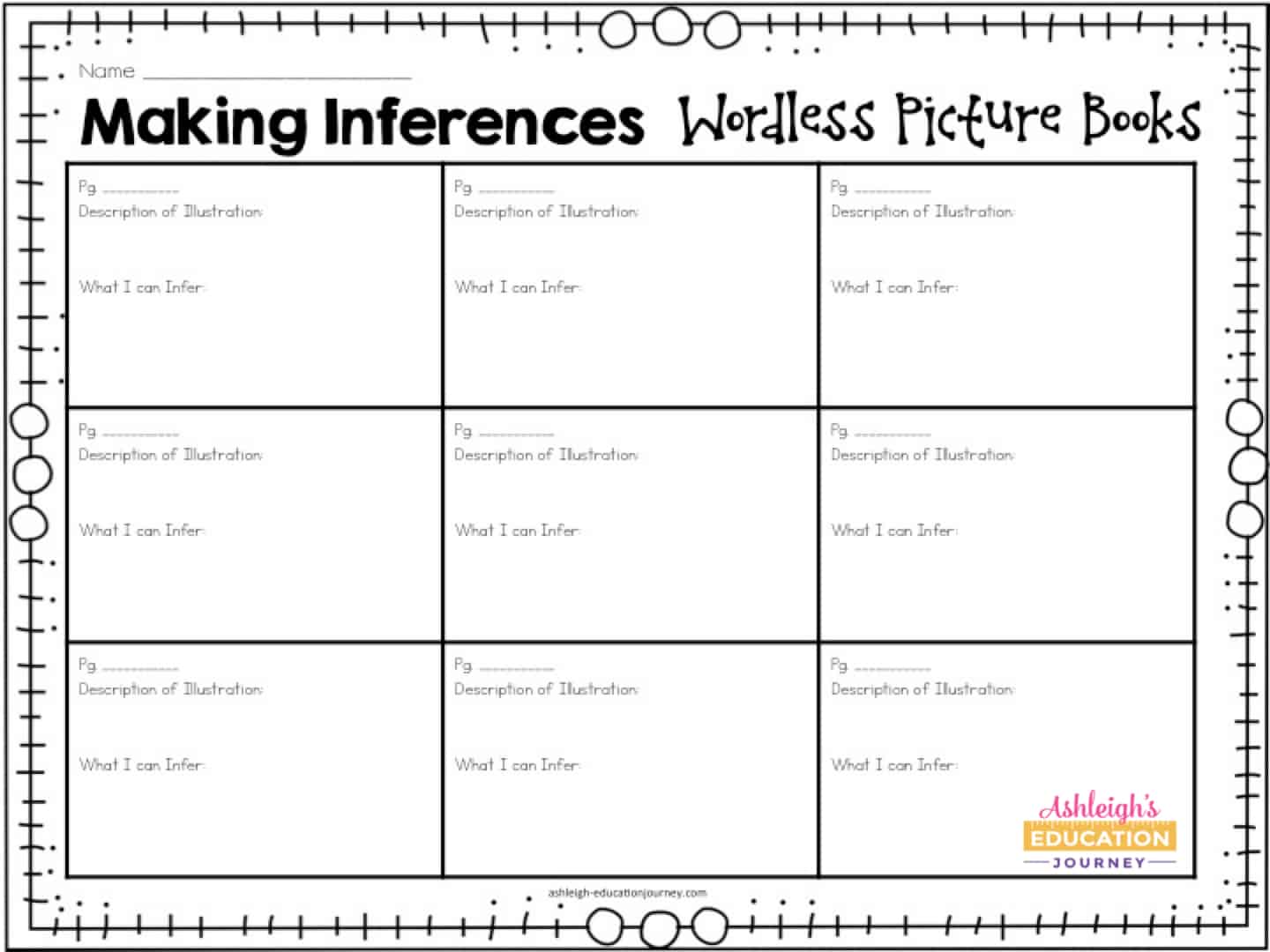 Making Inferences Videos
I recently found a site (Laughing Squid) with short wordless videos. According to the site, "GLUED is a funny animated short film that tells a story about a mother who flips out while trying to deal with her young video game addicted son." That absolutely sounds like something my students would love and would be another great way to ease into making inferences.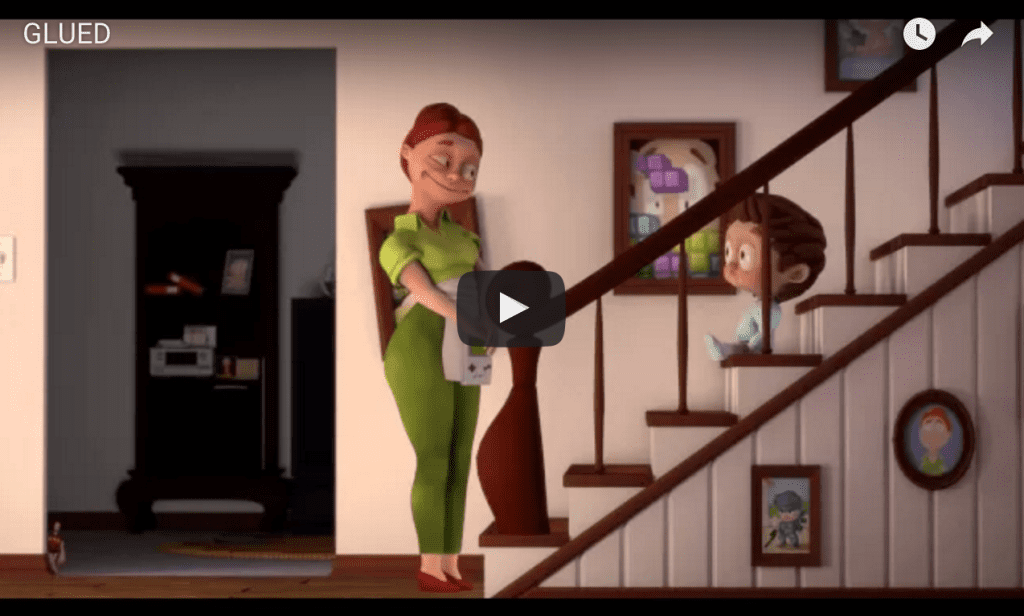 I need to make a making inferences worksheet to go along with the video! That often helps keep students focused while watching the clip.
Making Inferences Worksheets & Activities – Detective Inferences
Another way I have my students practice making inferences is through my new Detective Inferences activity. I'll introduce this activity as a whole group and then will add it to my literacy stations. I have a few students who don't have a lot of time for stations, so I will also let students work on this as an early finisher activity. In this activity, students are detectives on a mission to solve a case. However, the answer is not clearly written in the text! They have to use their making inferences skills to answer clues and solve the mystery. I keep each mystery in a large manila envelope and glue the a cover sheet on top of the envelope.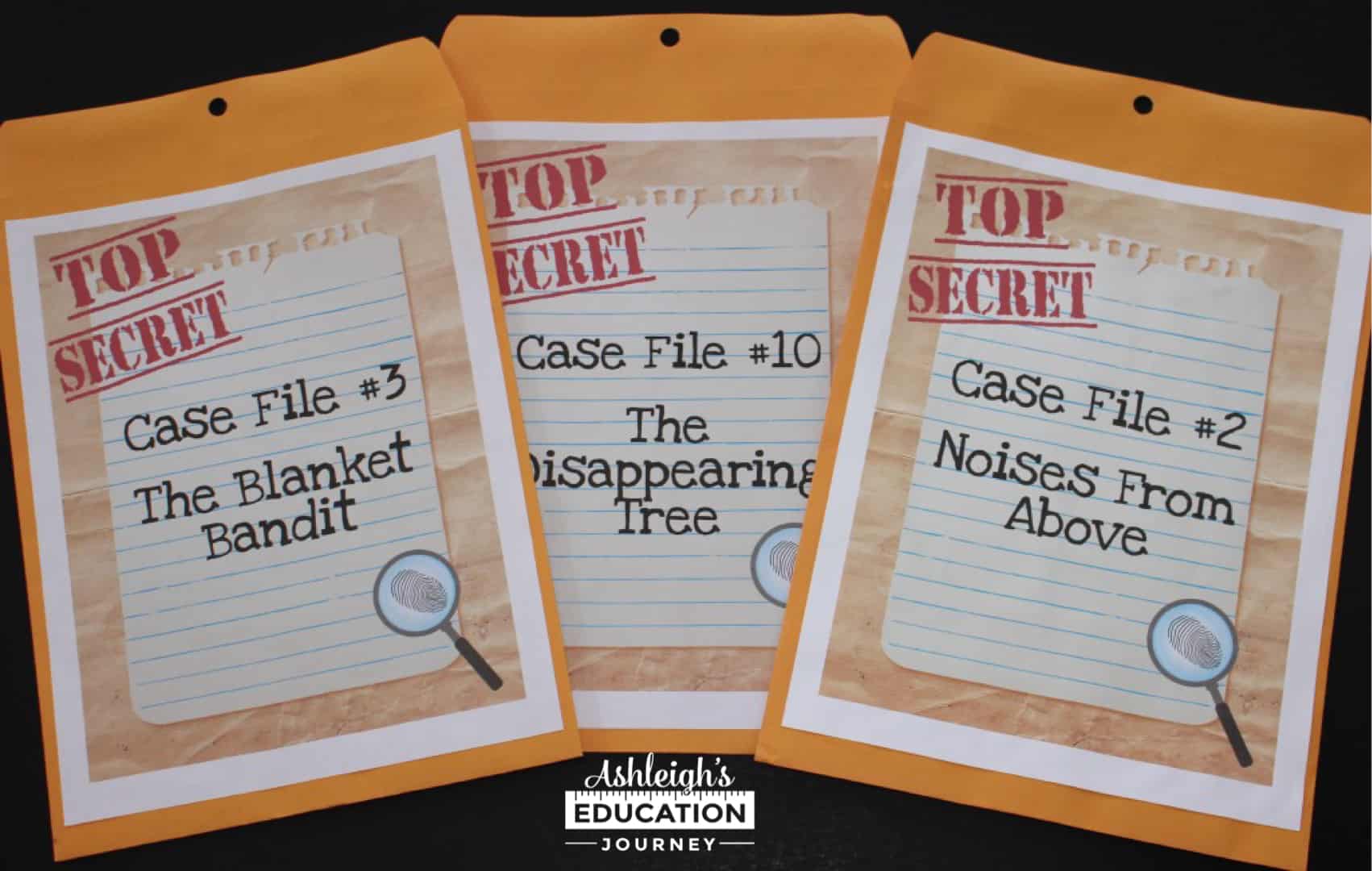 I also store student recording sheets inside the envelope. The recording sheets are case specific, so I make sure students don't mix up the recording sheets.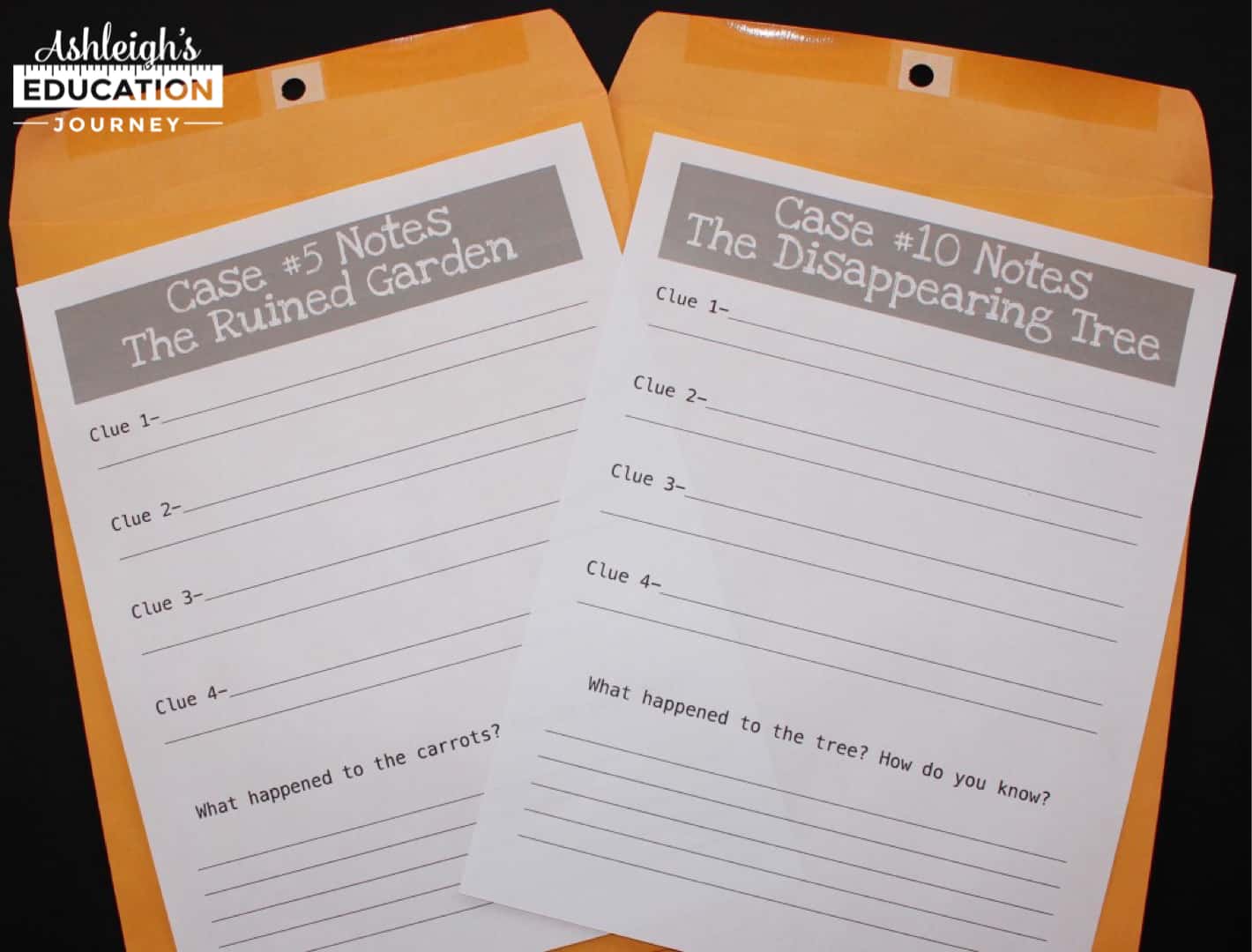 Each case explained through a narrative. The text is broken into four parts, and there is a clue on each of the cards. Students will be able to combine all of their clues to make an inference that will solve the mystery. The clues are included on the cards, because students often have a hard time understanding what clues to look for. This gives them that extra piece of scaffolding they need.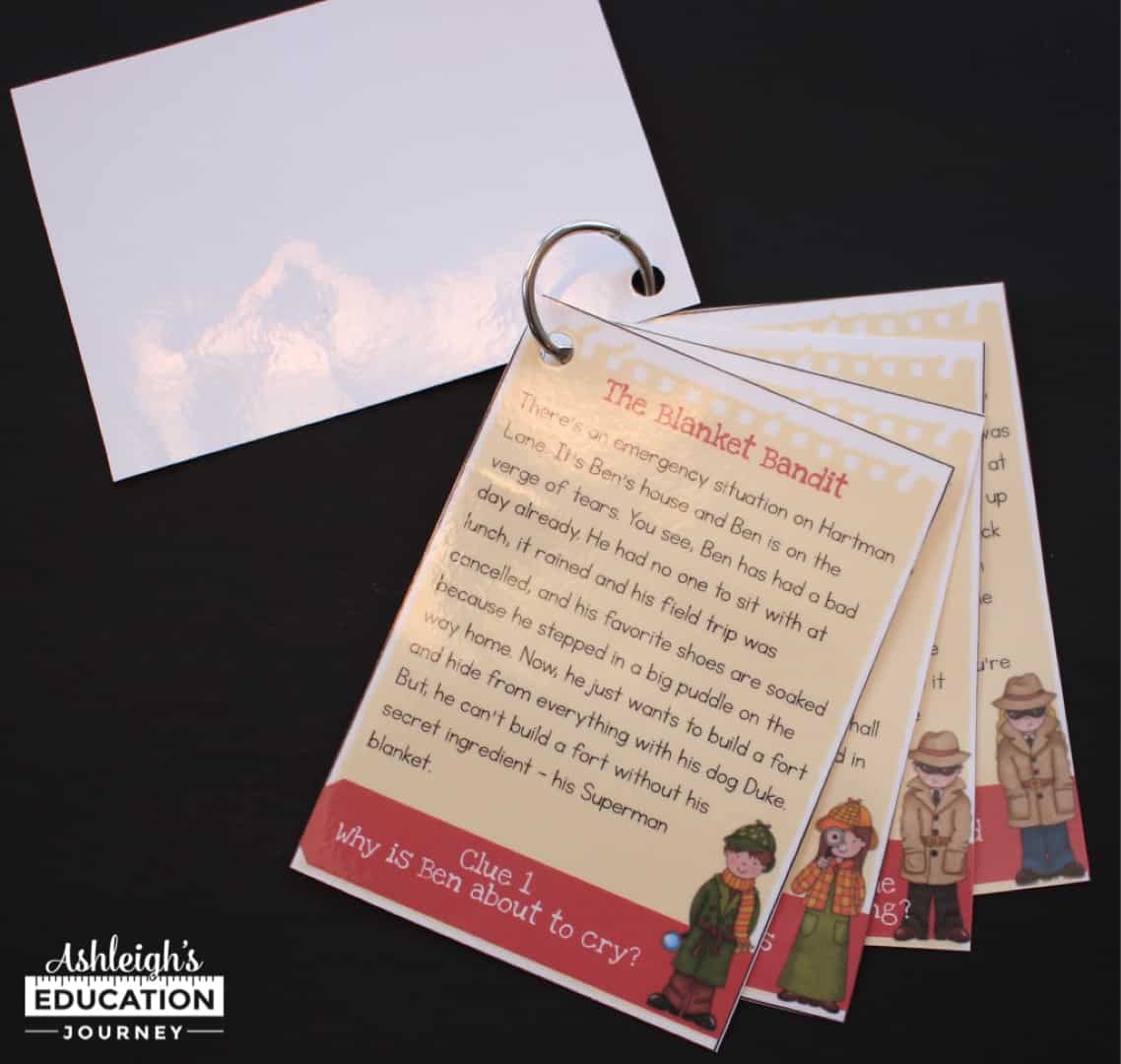 I did make a cover page for each of the cases. It's not necessary to use that page, but I thought it make the cards look a little more official for students.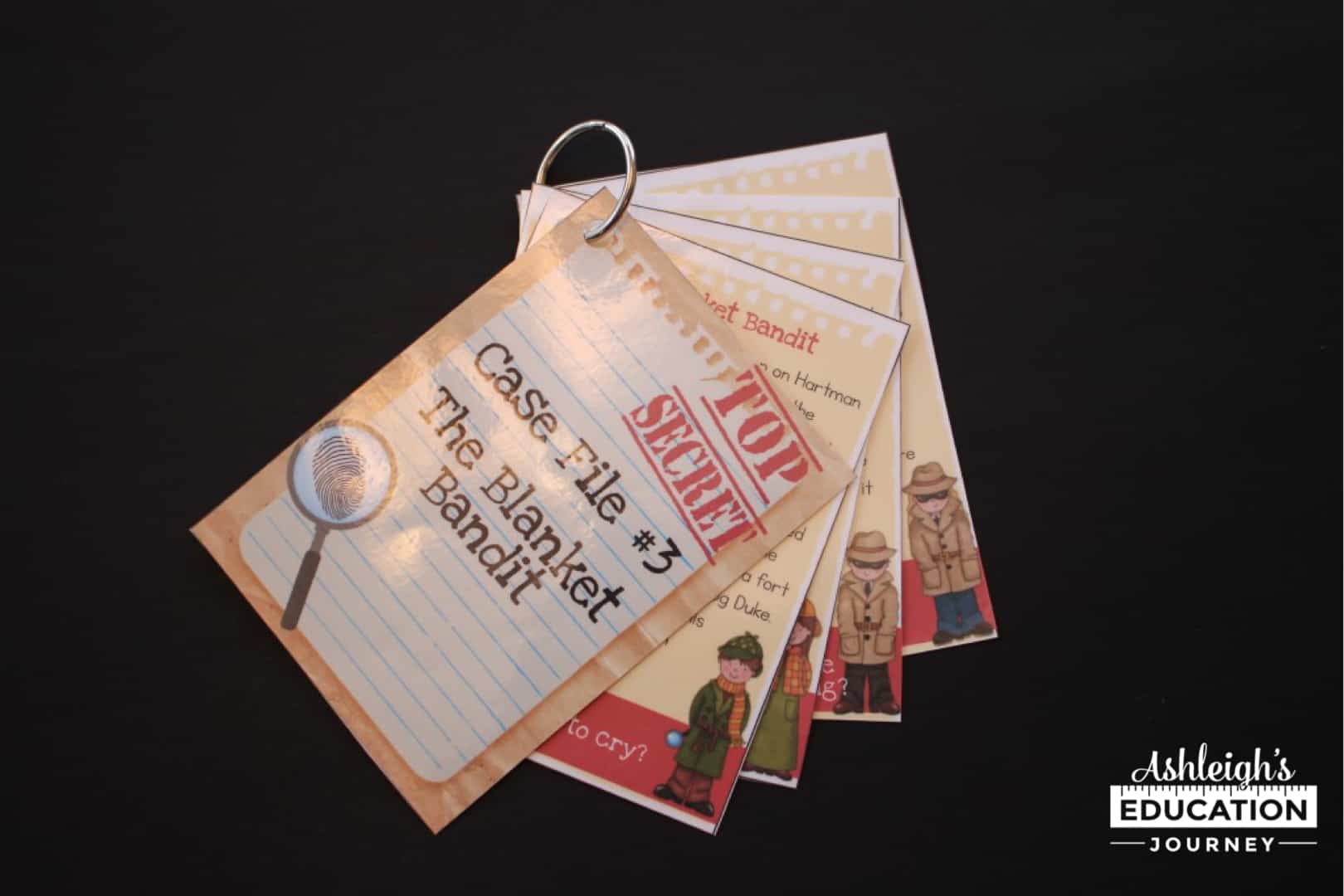 You can check out the file here! As an extension to these making inferences worksheets and lessons, I may let my students try to write their own mysteries. They have to add clues that will allow the reader to solve the mystery on their own. It is my absolute favorite making inferences lesson! This would be a great way to touch on a show don't tell lesson for writing workshop!
You can have students extend what they have learned about making inferences through this free lesson and EPIC.
Hopefully, you've enjoyed these making inferences worksheets and activities! If you'd like to read more about what to do during your guided reading groups (whether or not you're teaching inferences), be sure to check out this post!