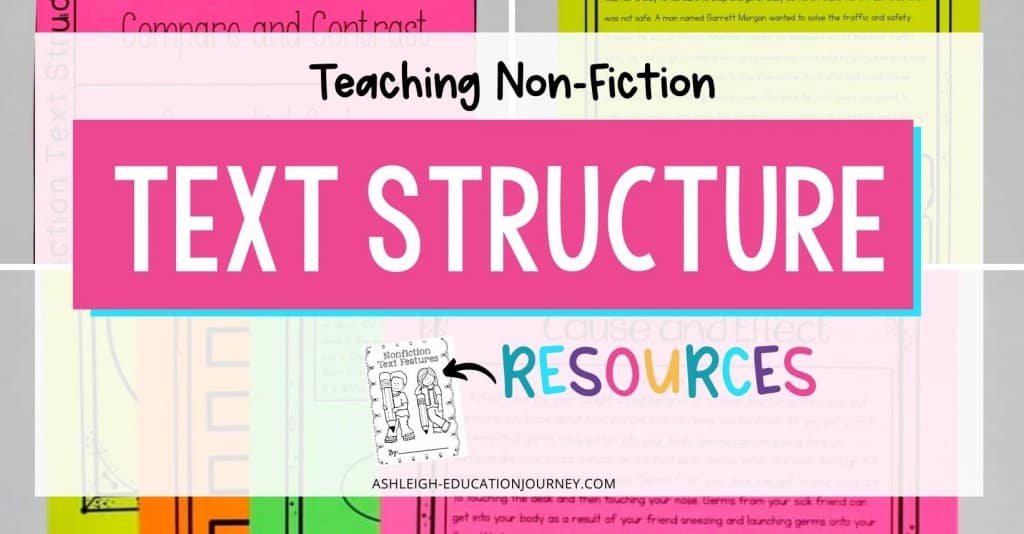 Teaching nonfiction text structure can be a bit of a challenge to make interesting for students. It can also be an extremely difficult topic or concept for students to completely grasp. However, it's such an important part of reading comprehension, especially with informational text. I have a few strategies that I've used to teach nonfiction text structure that have been efficient in my classroom, AND my students actually enjoyed the lessons!
I have an anchor chart with nonfiction text structures, but I don't introduce all of the text features at one time, because that can be overwhelming. Instead, I spend a few days on each type text structure. When I display the anchor chart, I cover the different sections and display one section at a time until we work our way through each type of nonfiction text structure.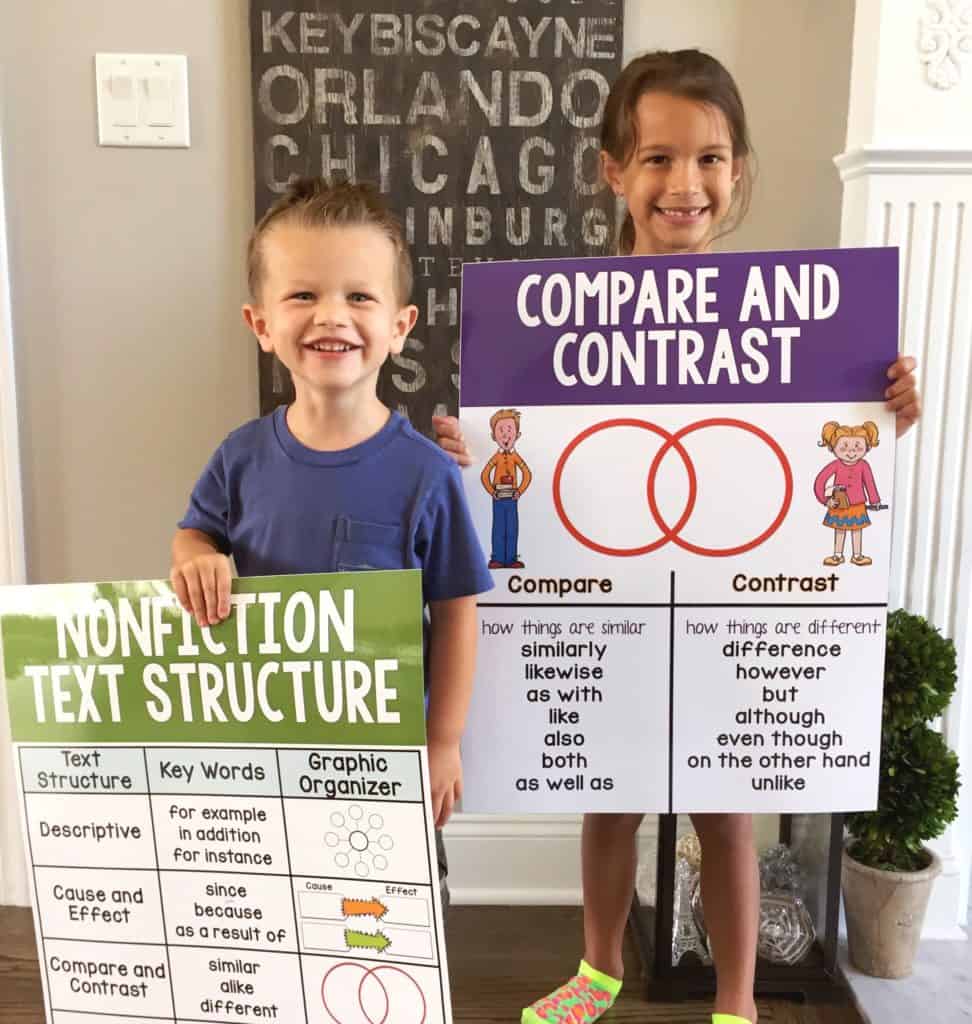 I also have individual nonfiction text structure posters that you can download for free at the link at the bottom of the page!
I found the best way ever to introduce nonfiction text structures at Literacy for Big Kids. We all know that our students love movies, so why not introduce text structure with movie clips. In the blog post you'll find a series of popular children's movie clips with scenes that reflect the different types of text structure. It is definitely a post to bookmark!
As I introduce the different types of nonfiction text structures, students add a new entry to their interactive notebook, which you can download for free here.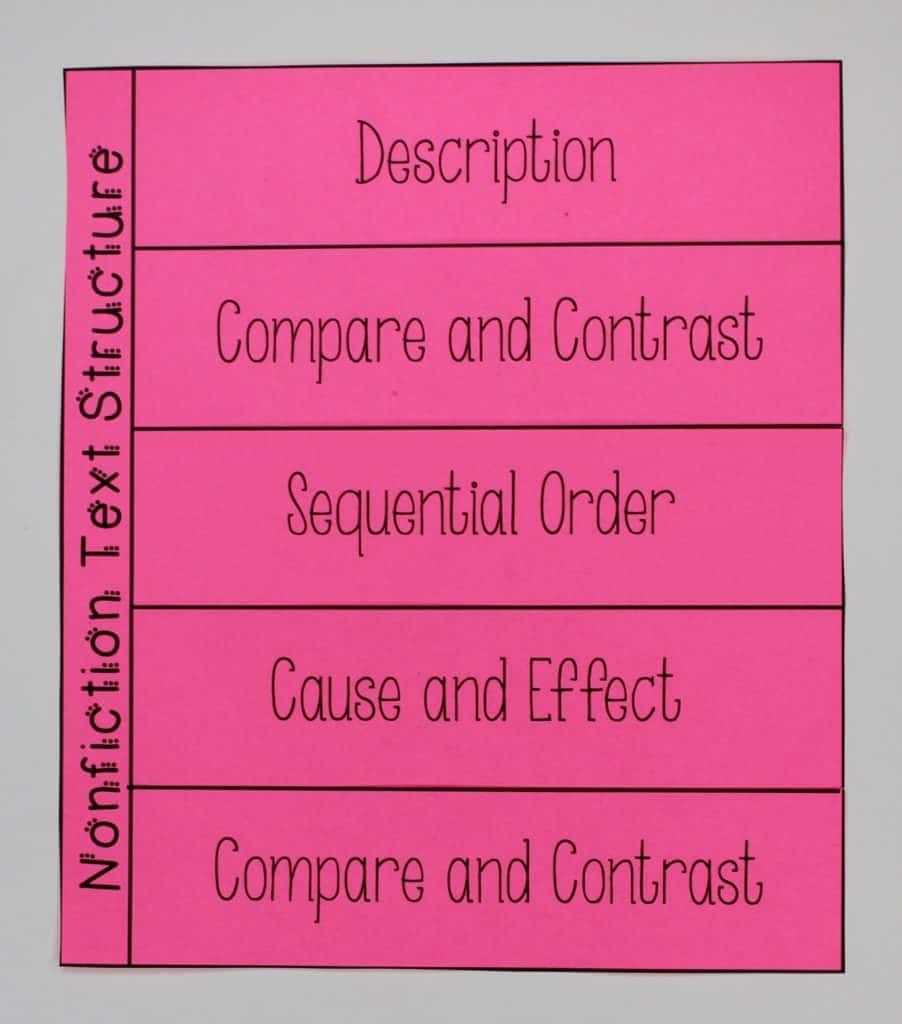 I then introduce books that demonstrate that particular nonfiction text structure. I always like getting real literature in my students' hands as quickly as I can.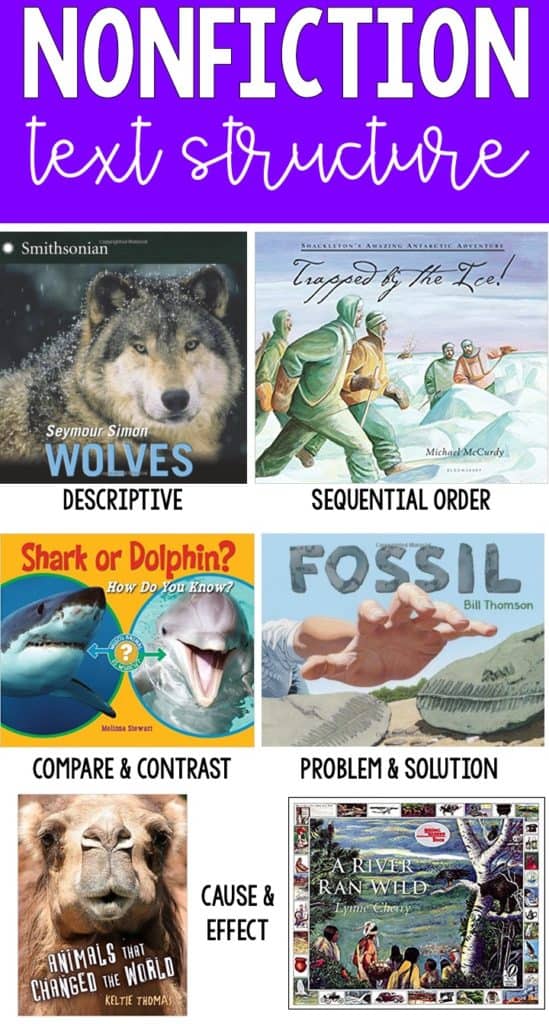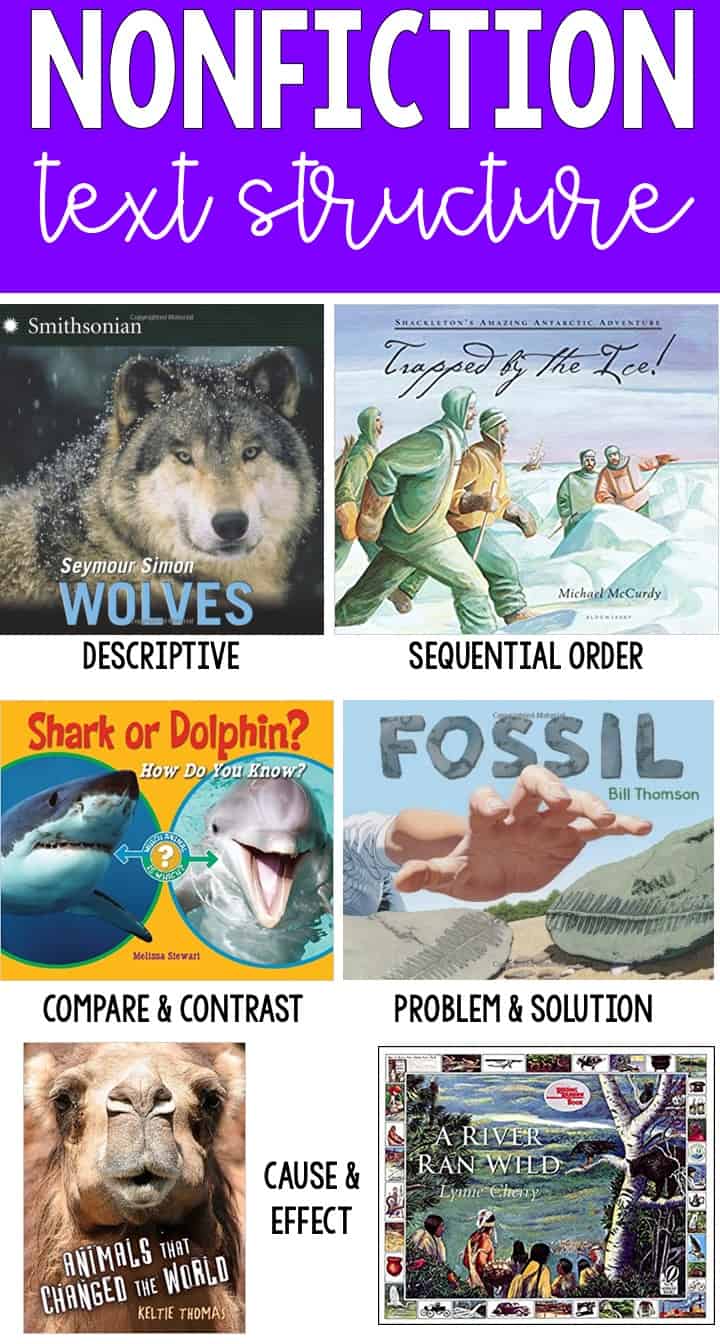 Since nonfiction text structures are such a challenging skill for students, so I spend a good two weeks on this unit. In my Reading Unit 2, I've written a brief informational passage in descriptive, compare and contrast, cause and effect, problem and solution, and sequential order text structures. Underneath the passage there is a graphic organizer that is related to that text structure that students can complete using the passage.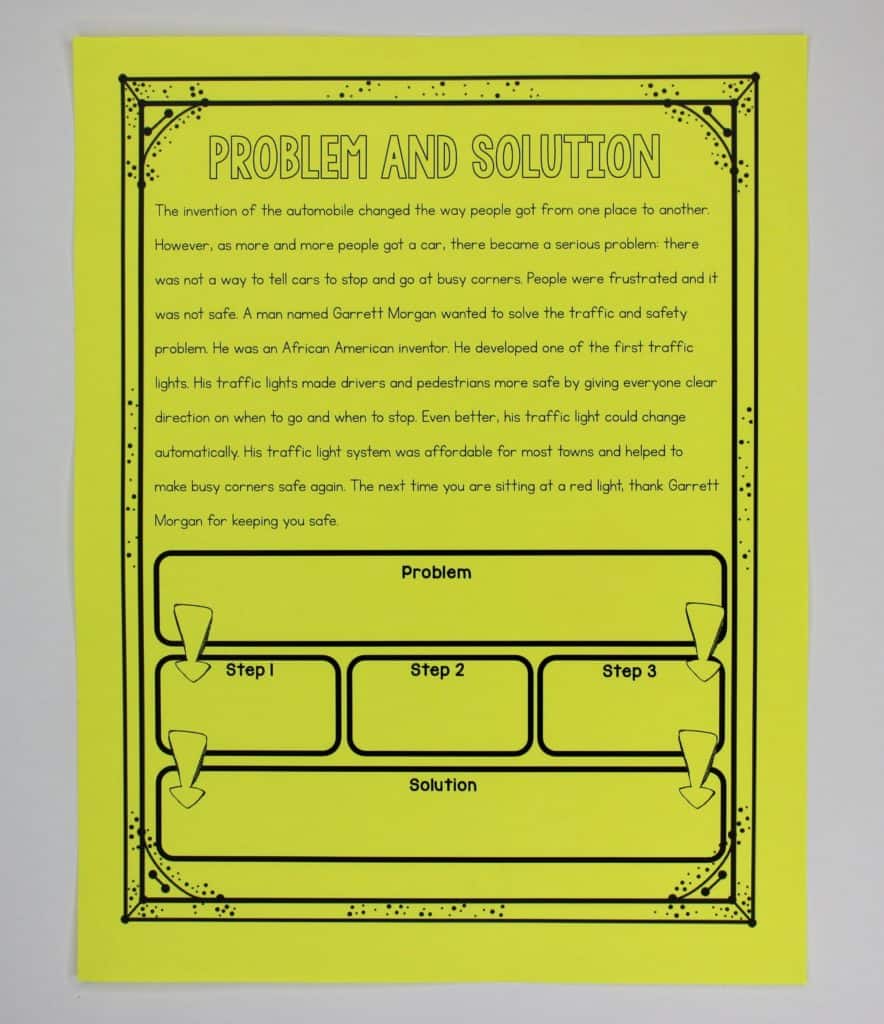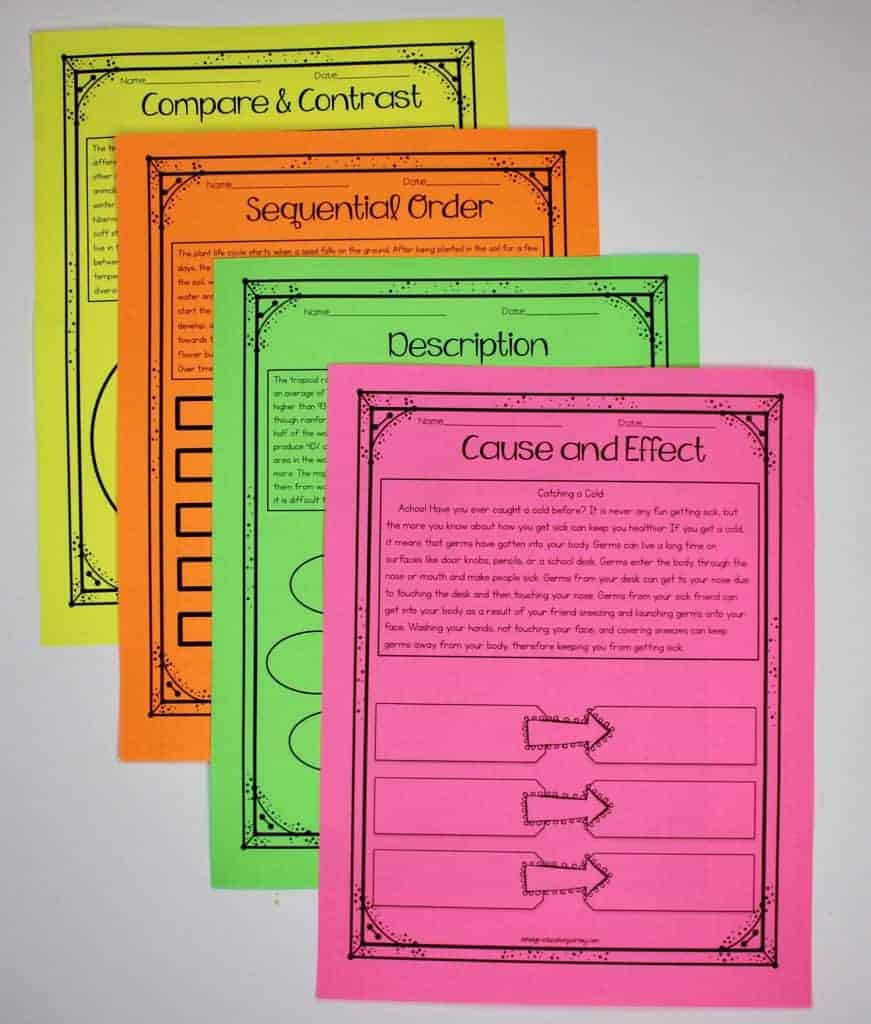 Nonfiction Text Structures – Application
To really solidify student understanding of nonfiction text structures, I have students apply what they've learned through writing. I like to center this project around whatever we are learning  in social studies or science. For example, when I taught nonfiction text features, we were in the middle of our weather unit, so I focused each of the lessons on weather. This is a great topic that lends itself to multiple text structures. I've found that some topics can be a bit tricky to write about using various text structures. In my reading unit, I've included the weather pages my students used, plus blank pages that can be used for any topic.
I typically spend about three days on each nonfiction text structure. On day 1, I introduce and read mentor text. Day 2 involves reading passage and completing the graphic organizer. On Day 3, write a paragraph using a given nonfiction text structure. After students have studied all five text structures and have written their paragraphs, we compile them into a book by stapling the papers in-between a large sheet of construction paper.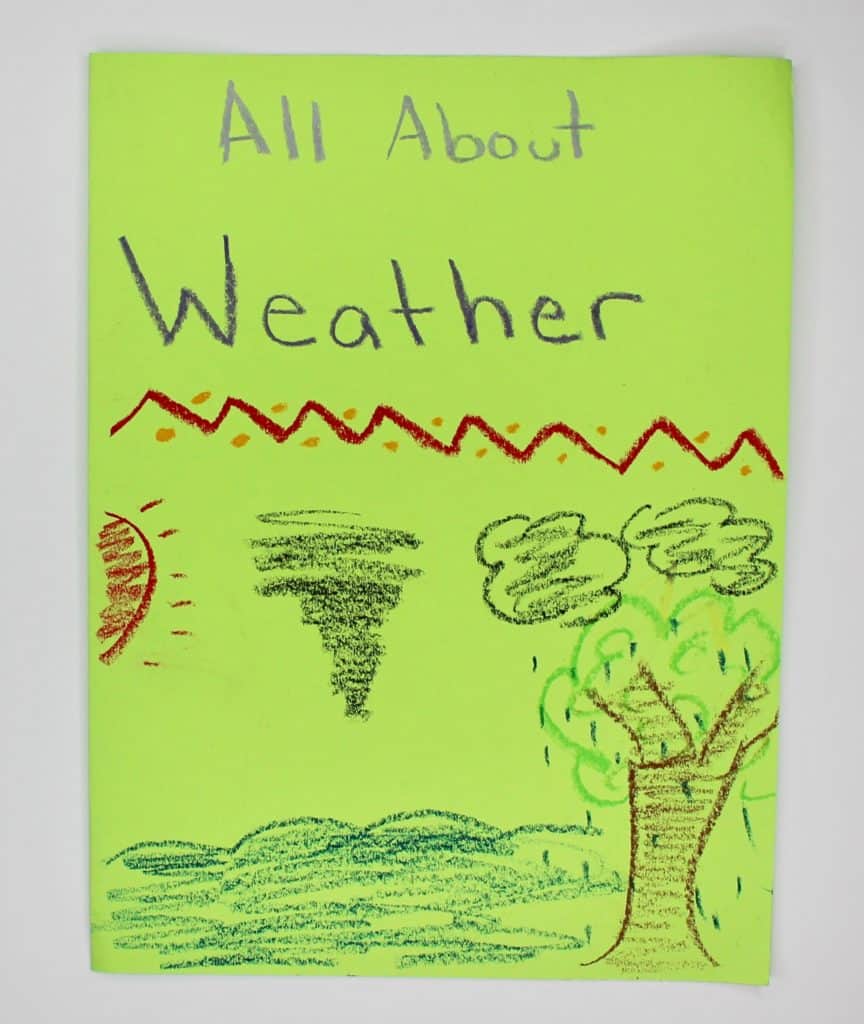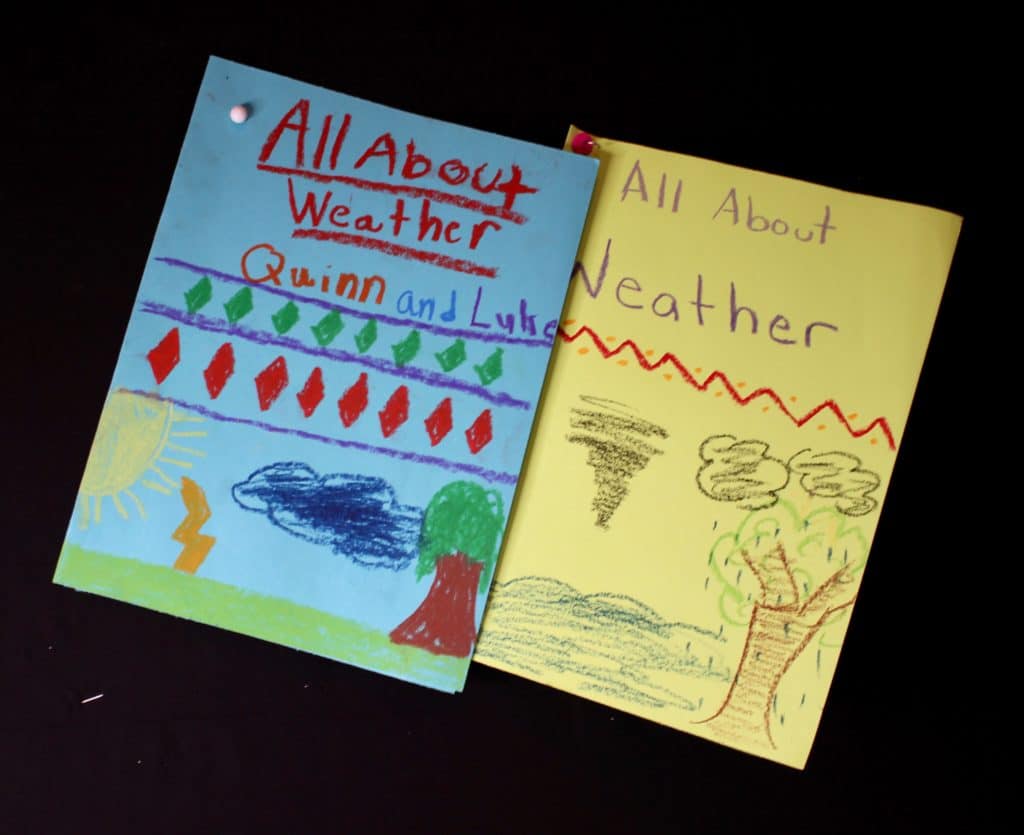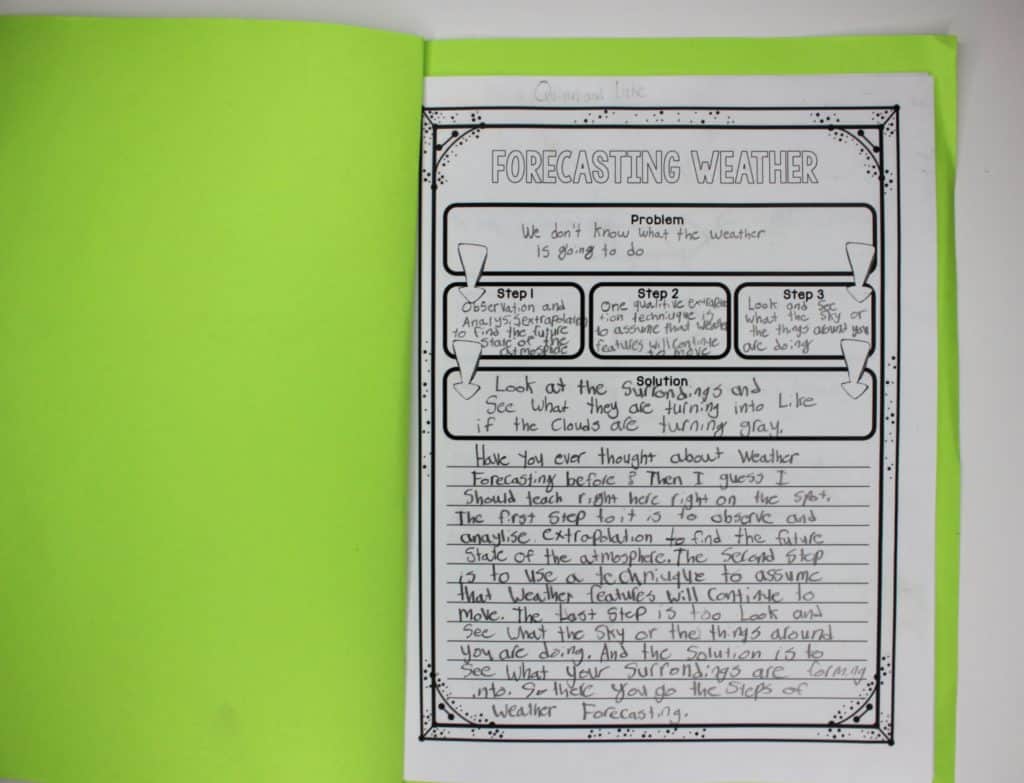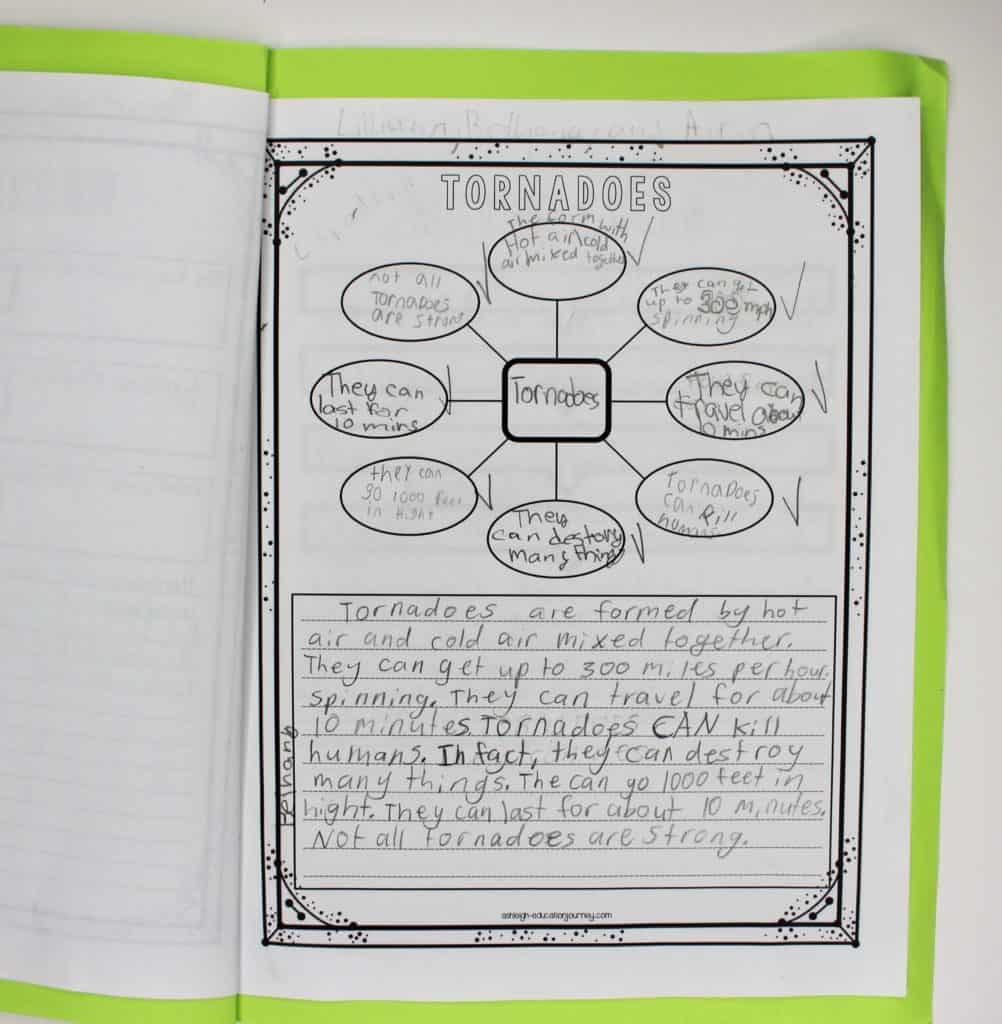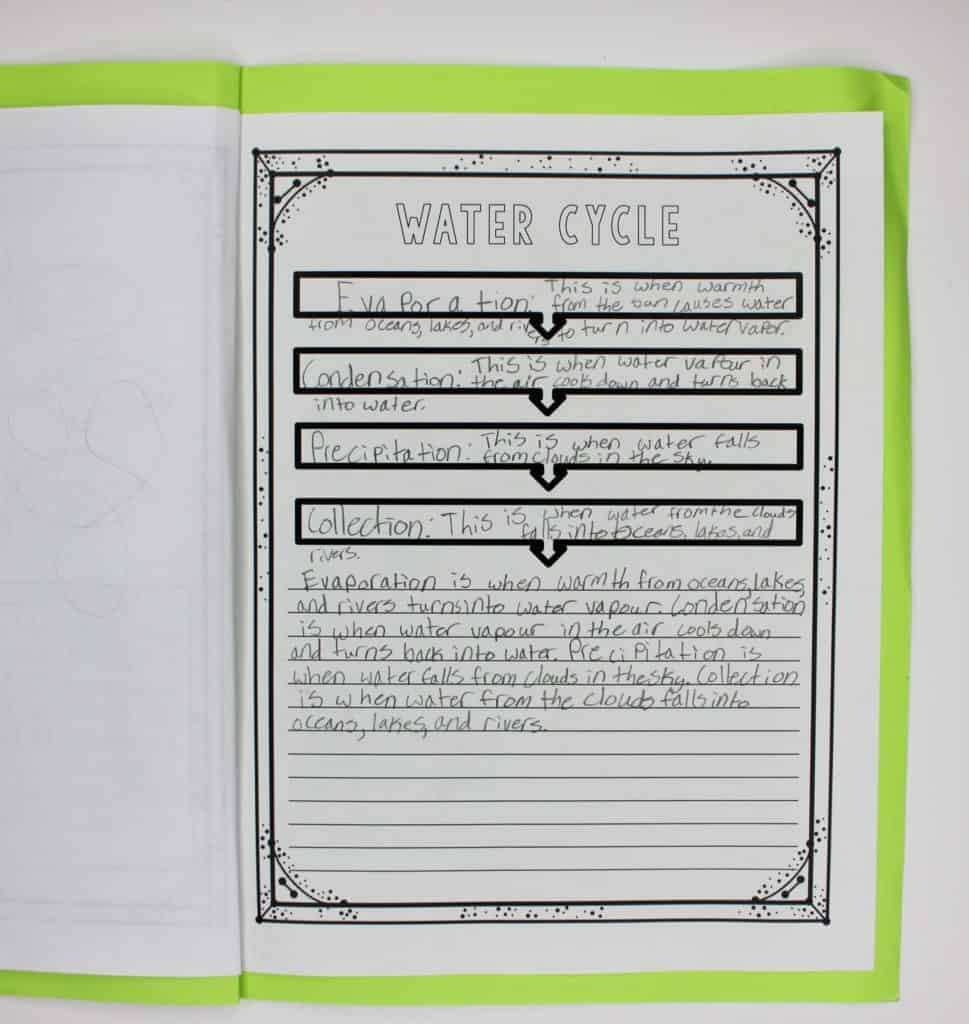 As an extension, you can add nonfiction text features to the booklet. Students could draw and add their own text features. What are some things you do to make nonfiction text structures interesting?
Get five FREE posters!
Get five nonfiction text feature structure posts!
The first thing is the new nonfiction text features booklet that I made to use for my 3rd-5th Grade Guided Reading Unit 2. Throughout the unit, students will add new text features to their booklets to explain and give examples of the text feature. At the end of the unit, students will have a large collection of nonfiction text feature references. You can get it for free here! You can dig deeper into upper elementary reading instruction using this blog post!