Novel studies are the perfect addition to any elementary classroom. I LOVE children's literature. I love picture books and chapter books, and I'm always torn on which I should use for my mini lessons and small group lessons. When I originally created my reading units, all of the mini lessons were based on picture books, and my guided reading groups were centered around short texts. After many requests, I created novel study editions for my original reading units. In these units, I replaced the picture book mini lessons with novel study lessons. Many teachers love these units, and that's awesome! However, many teachers wanted to continue using picture books for my mini lesson AND have students practice what I taught in the mini lessons through novel studies. So, I created a different version of my novel studies to meet the needs of as many classrooms as possible.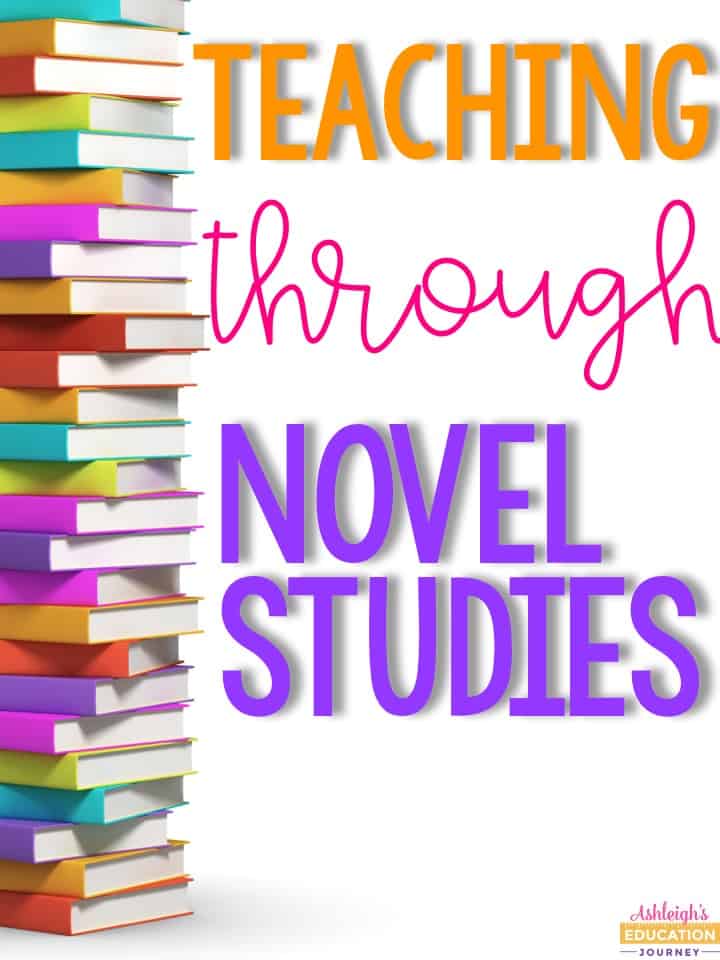 This post shares optional ways to use my reading units and novel studies and explains the difference between each style of unit.
Reading Workshop Units-This includes 180 reading mini lessons that are perfect for third, fourth, and fifth grades. The majority of the mini lessons use a picture book as a mentor text, where you only need one copy of the text. There is a fluency passage and vocabulary words for each week chosen from one of that week's mentor text. There are also comprehension printables for each lesson.
I have also included an alternate version of the lesson plans for teachers using my novel study booklets (more information on these below) in their reading groups. The plans are EXTREMELY similar to the original lesson plans. I have moved a few lessons around, and changed some of the wording in the independent reading time portion of the lesson plan to reflect the changes to the reading group time.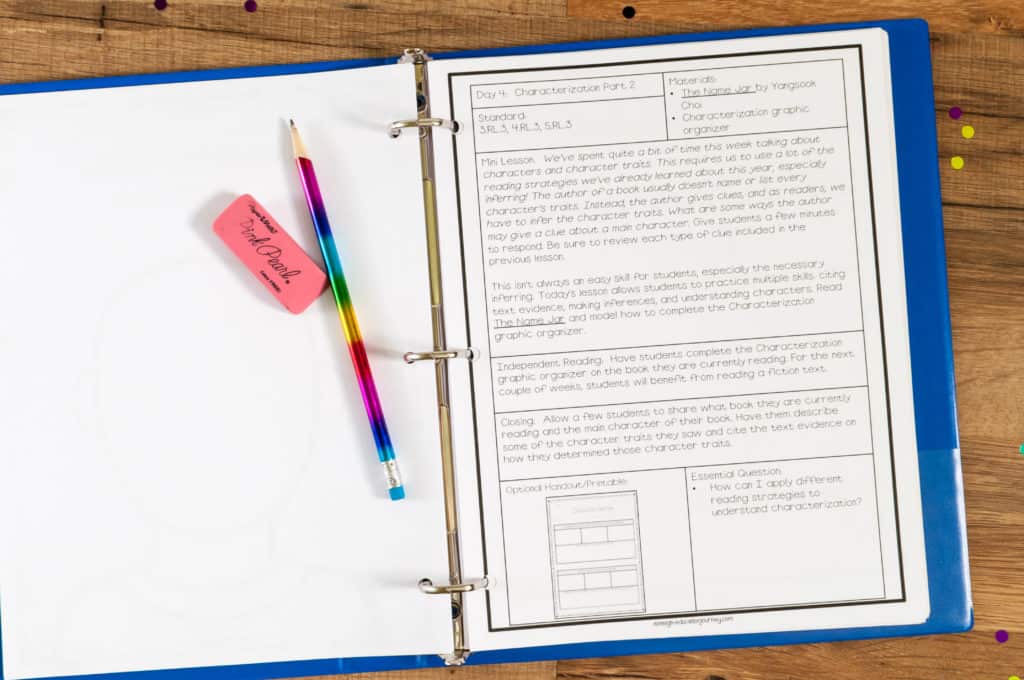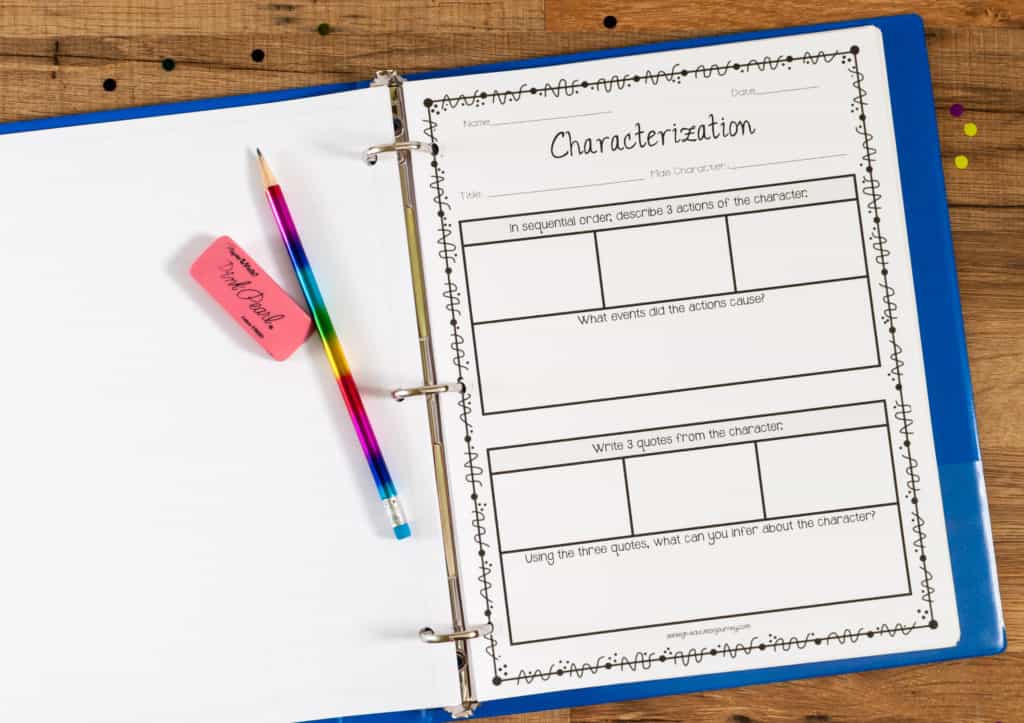 You can learn more about these novel study units with this brief video.
Reading Workshop Novel Study Units – These units use chapter books, rather than picture books, for the mentor texts in the mini lessons. The order and flow of the lessons are the same as in my original reading units, but these are designed for whole group novel studies. Each printable is designed for the specific novel study. Each day's lessons share what chapters to read in the mini lesson and what chapters students should read independently.
In these units, the chapter books are the catalyst used to teach the third, fourth, and fifth grade reading standards. I read a portion the novel for my mini lesson. I have three options included in the plans.
The first option is for the teacher to read all of the text to students. Read the chapter, teach the mini lesson, read the follow up chapter.
Another option is for the teacher to read the first chapter and teach the mini lesson. Then, students read the follow up chapter independently.
The third option is for the teacher to teach the mini lesson, read the chapter, and then have students read the follow up chapter in their guided reading groups.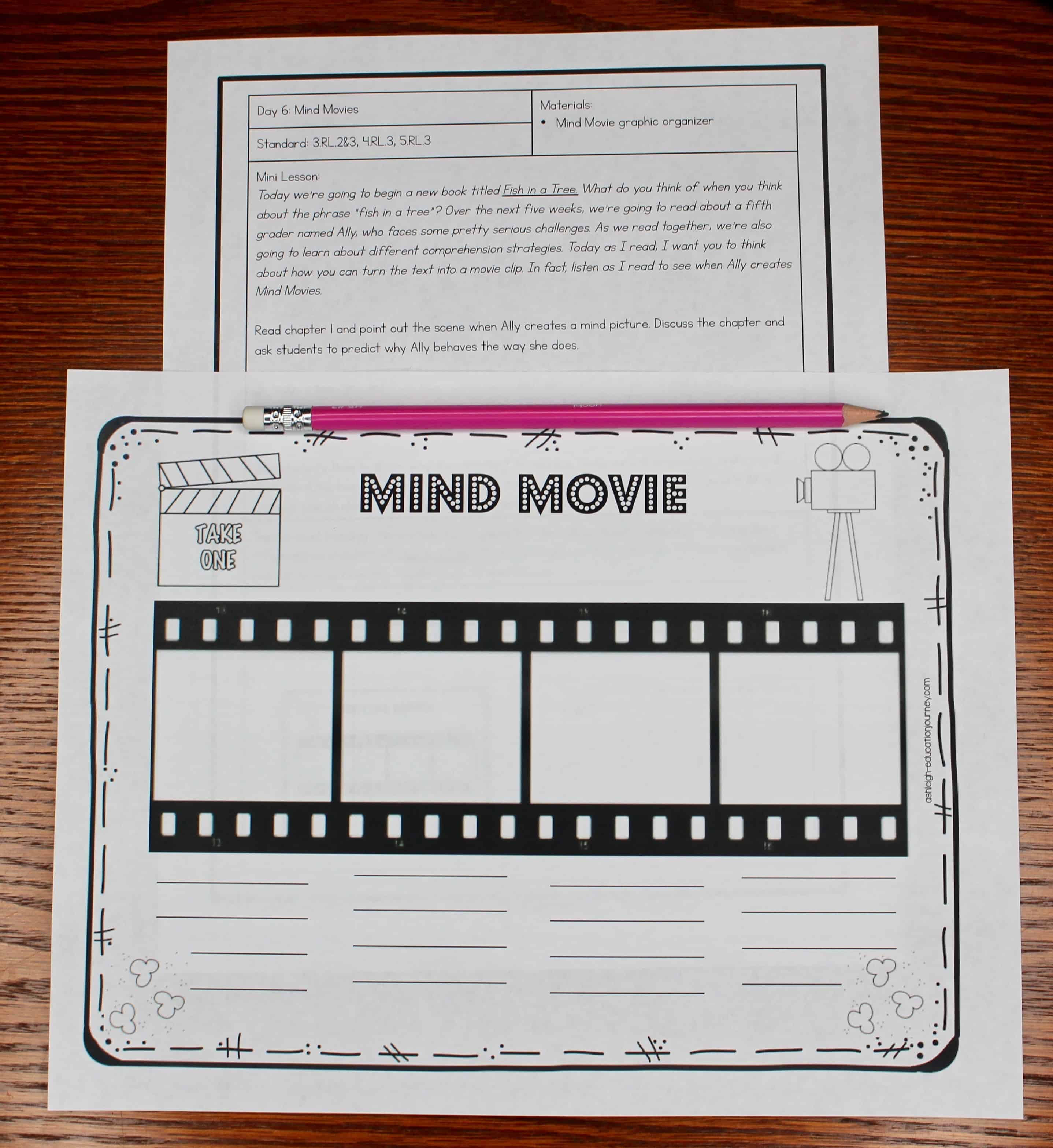 Once a week, rather than using a chapter book for the mentor text I've included a nonfiction picture book. This means that 20% of the units are nonfiction. I also have a stand alone nonfiction reading unit in addition to the novel study units. To keep the price as low as possible, I did not include fluency or homework in this unit. However, I did select six vocabulary words for each week, and those words were chosen from that week's text.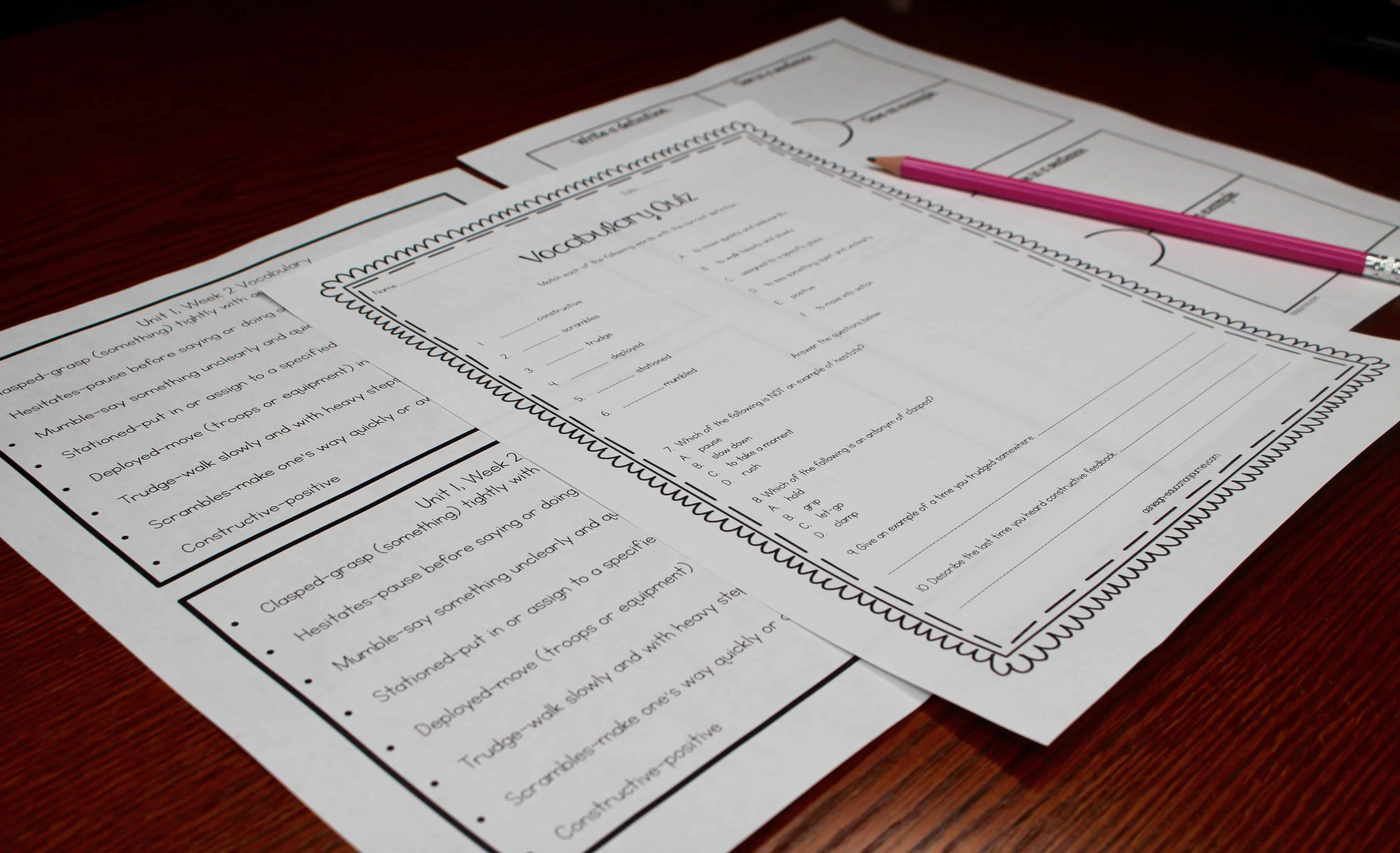 Since many teachers (myself included) wanted to include novels without replacing the picture book mini lessons from my original reading units, I have also included even more options with novel study booklets. These booklets are for those who wish to use the original reading units based on picture books and to incorporate novel studies in their small group instruction.
In the booklets, each day's task or printable will correlate with the reading workshop mini lesson. Students will apply what they learned in the reading lesson to a component of the novel they are reading.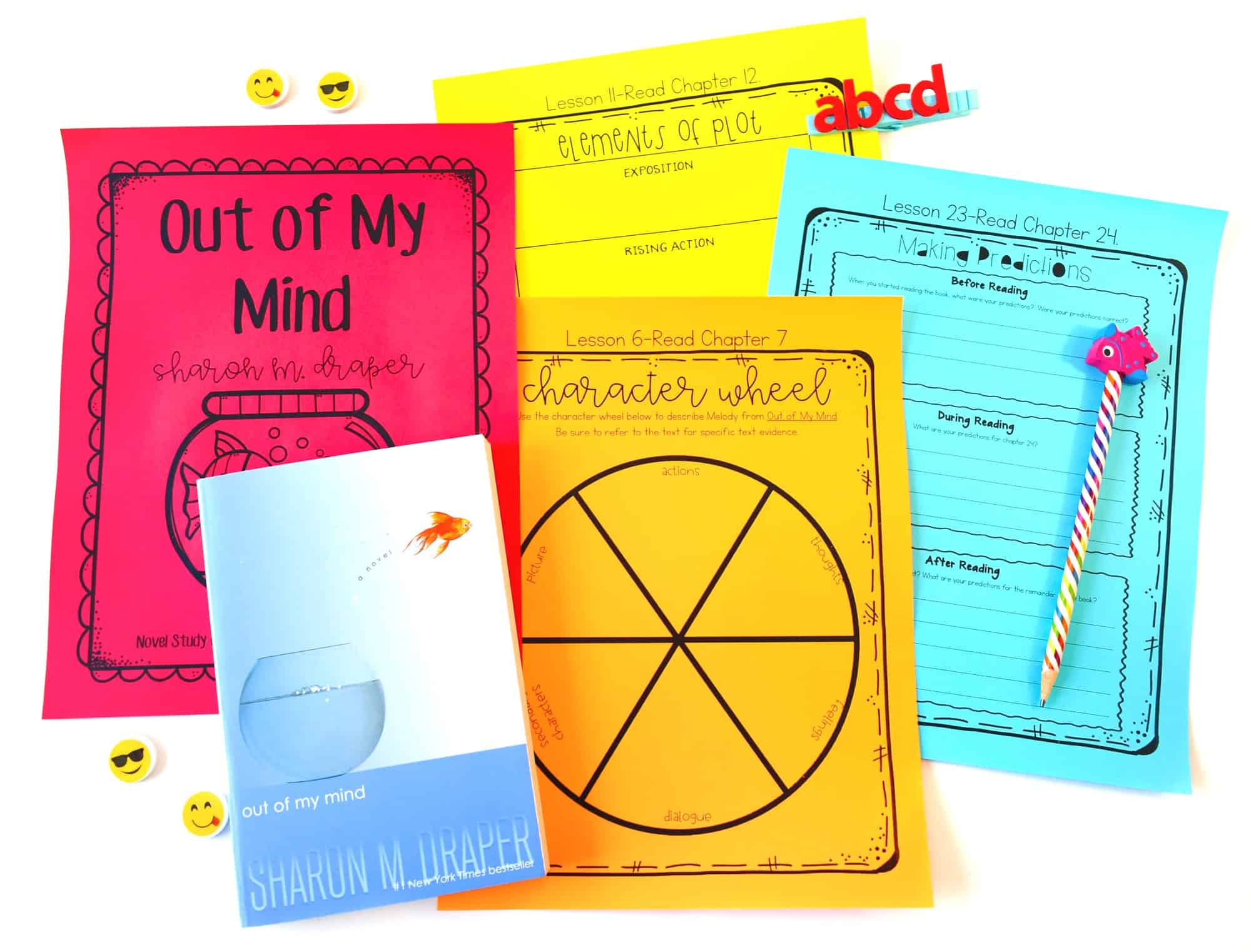 Students will primarily focus on one standard in each novel study. After taught, that standard will be reviewed in the subsequent novel studies. These novel study booklets do NOT address informational standards, which should absolutely remain a part of your reading instruction. In fact, informational reading should be about 50% of what students are reading. I continue to teach informational reading in my mini lessons, and I like to integrate my informational reading into my social studies and science.  They also do not replace or eliminate students' self selected reading time. This is to be in addition to that time.
I print all of the student printables and staple them into a book. I distribute these to students to complete throughout the course of the unit. Each page indicates which chapters the student should read for the day, and each lesson complements the mini lesson. I use these novel studies primarily with my students reading on or above grade level. I am still teaching some students how to read. These students see more benefits with traditional guided reading group lessons that focus on phonics, vocabulary, and shorter text.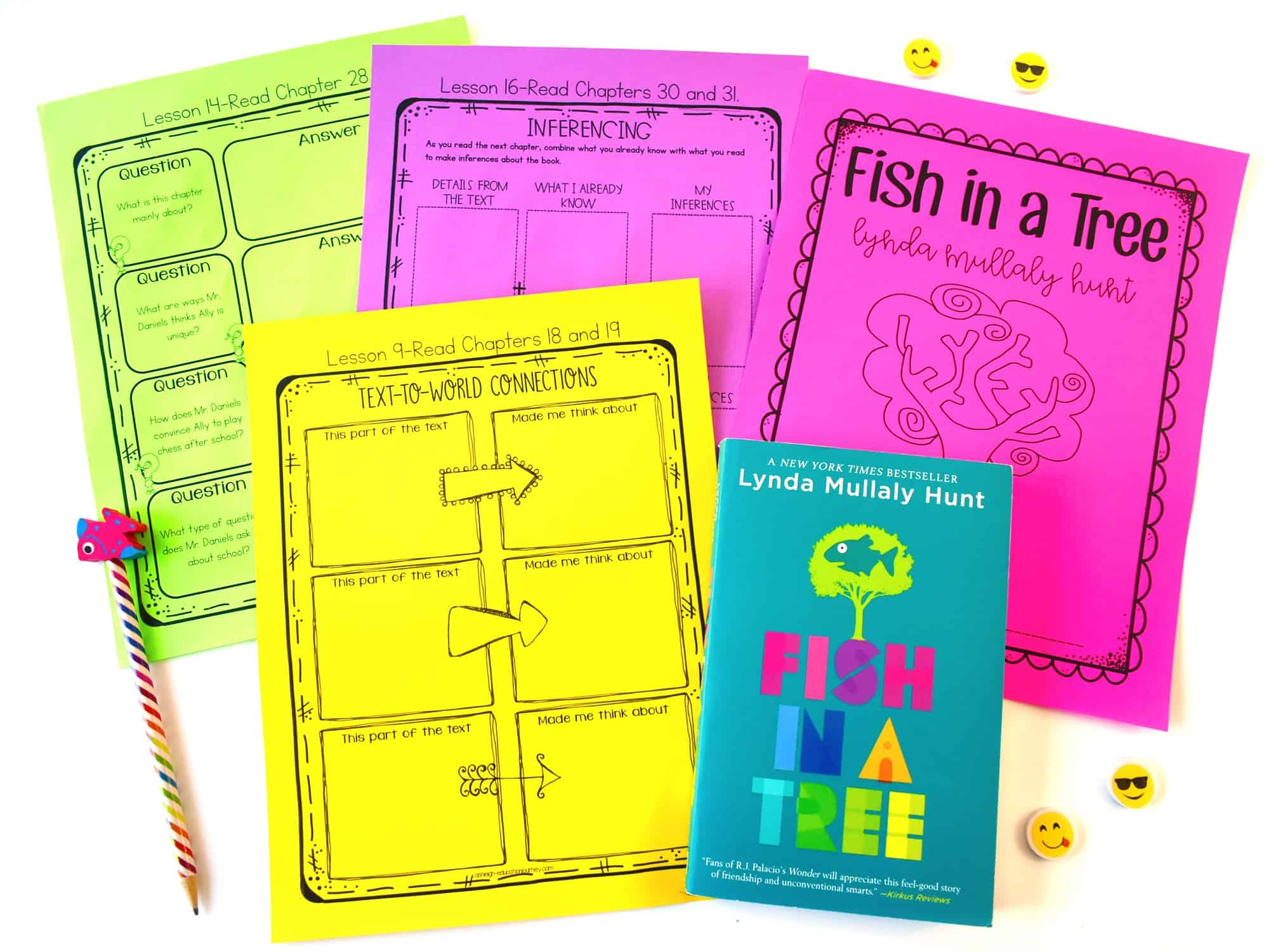 There you have it! I hope that this post helped clarify all of the different options for teaching reading using novel studies. Please let me know if you have any more questions! If you'd like to dig deeper into teaching upper elementary reading, be sure to check out this post!