I've worked on A LOT of resource updates this summer, so I wanted to share my corresponding pacing guides with you. You can read more about how I develop these pacing guides here.
As always, it's important to remember that this is just a guide. I try to never let the pacing guide dictate my instruction. There are times when we need to spend longer on some topics and that's okay. There are also times when I finish a unit faster than expected, so it tends to balance out. Regardless of the potential modifications, I find it beneficial to have a guide to help pace me as I plan for the year. Before I get into the pacing guide, I want to briefly explain my rationale and provide an overview that may help the pacing guide make more sense.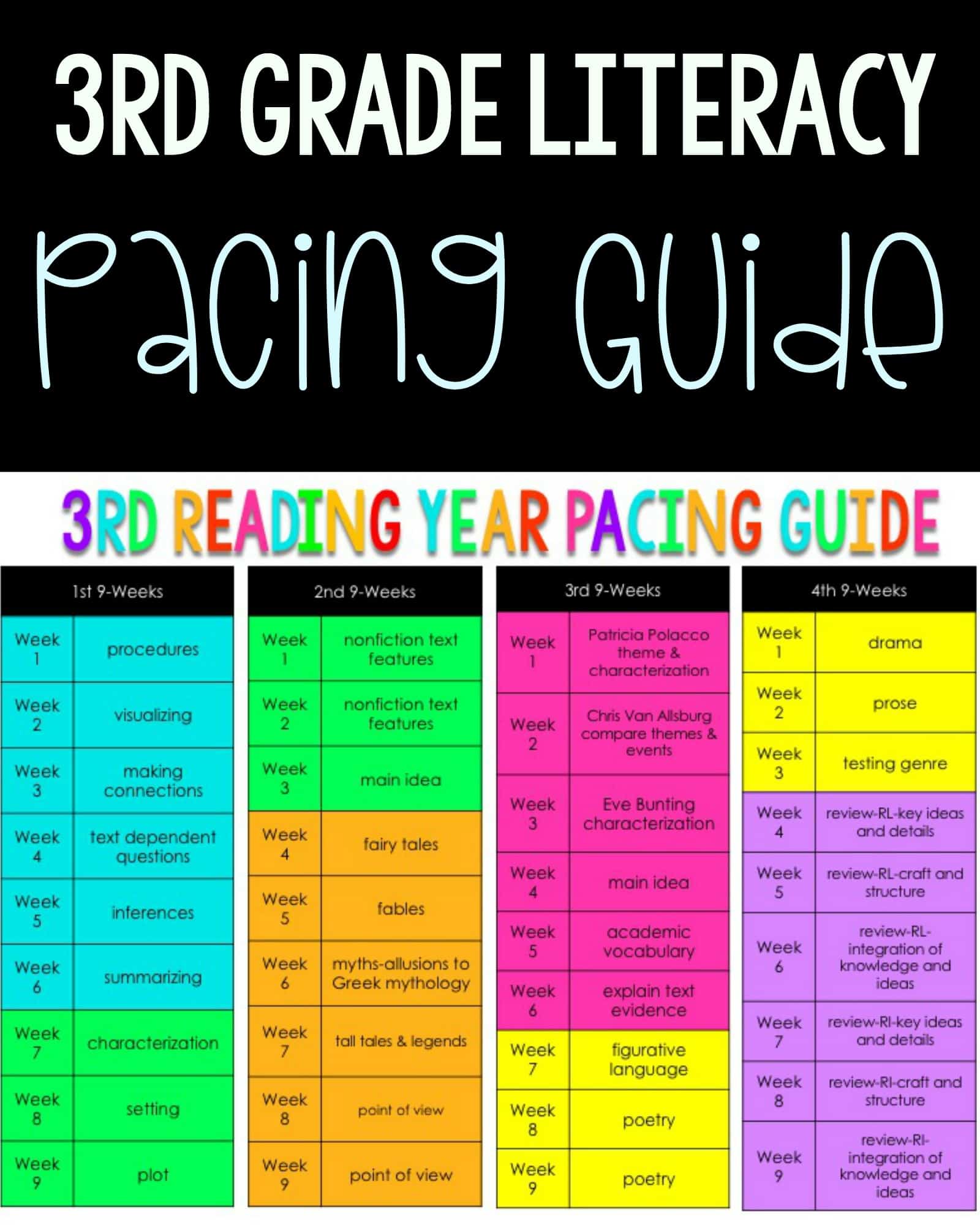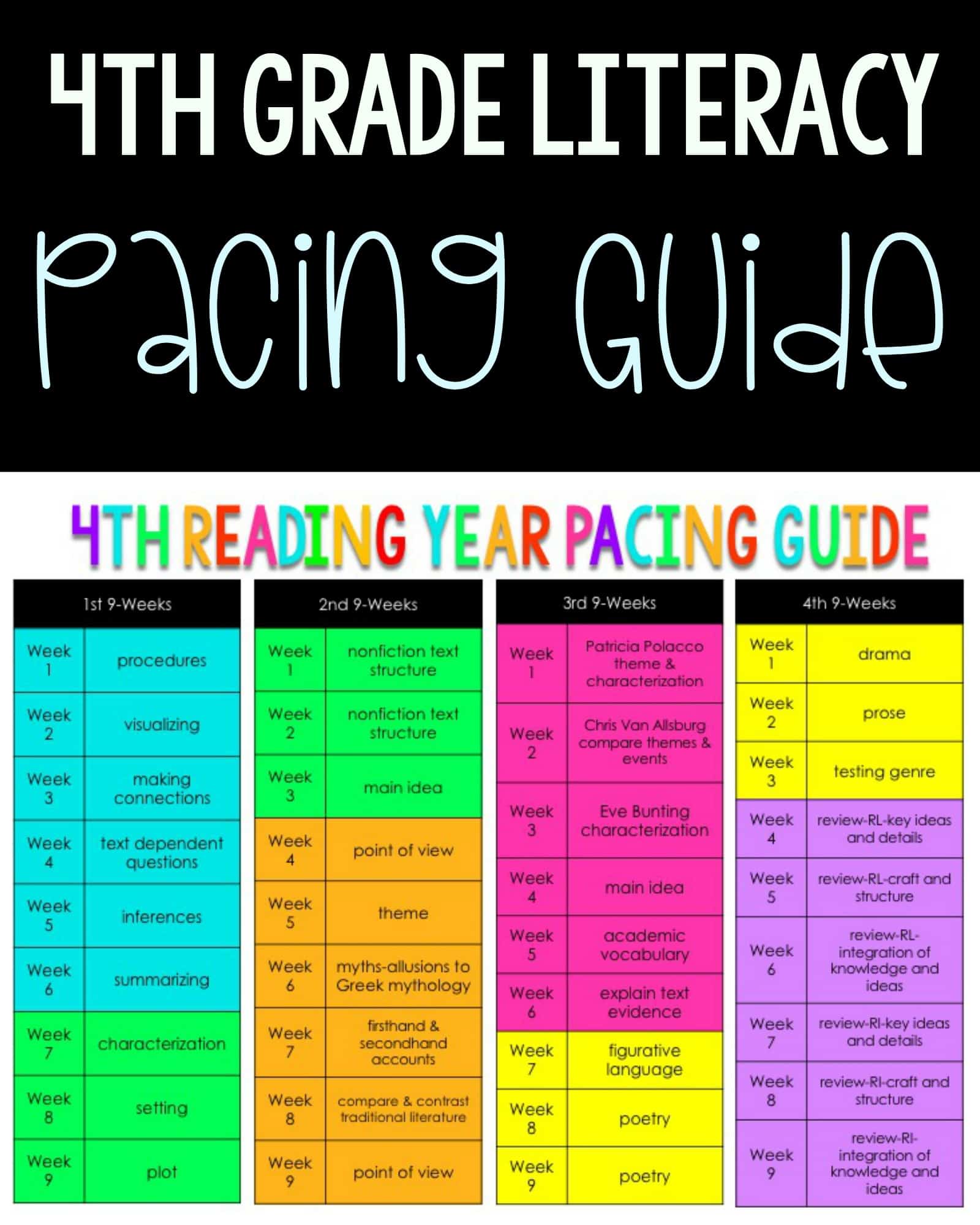 Reading
As you can tell from the pacing guide, I do not always group my standards by literature and informational standards. Several years ago, I started with literature and saved informational reading for the second half of the year. As I tried to integrate informational reading into my social studies and science standards, this presented a bit of a problem. My students had a difficult time reading in the content areas, because they lacked the informational reading skills and strategies for those subjects. While most units do focus primarily on literature or informational standards, I do try to add informational lessons earlier in the year. This allows students to apply those strategies all year long.
I typically spend about a week on each topic. I repeat some of the more challenging topics throughout the year to give students time to develop the skills and strategies needed for those topics. Now I have two versions of my reading units, so the third grade pacing guide follows the original version and the fourth grade pacing guide follows the 4th and 5th version.
Writing
I try to align my reading standards with the writing genre that best aligns with them. Of course, this doesn't always work perfectly, but the lessons do tie-in most of the time. As far as instruction, I teach primarily through Writer's Workshops with mentor texts. I teach writing by genre. I begin with personal narratives, because I feel like that genre allows me to bond with my students quickly. Then I move to informational writing, because students will apply that style of writing throughout the year in social studies and science. Then, I move into opinion writing, which allows me to finish that genre before state testing. I finish the year with our fictional narrative unit.
If you'd like to dig deeper into teaching writing, be sure to check out this Writing Workshop Guide.
Language
I only spend about 15 minutes a day to teach, practice, and review my language standards. The vast majority of my language instruction comes from my Daily Spiral Review and Words of the Week resources. I also incorporate grammar into mentor sentences.
When I pace my language standards, I chunk skills together that are related. After I introduce more complex skills such as prefixes, suffixes, and homophones, I continue to teach those throughout the year with our Words of the Week activity.
Download the FREE Literacy Pacing Guides Here!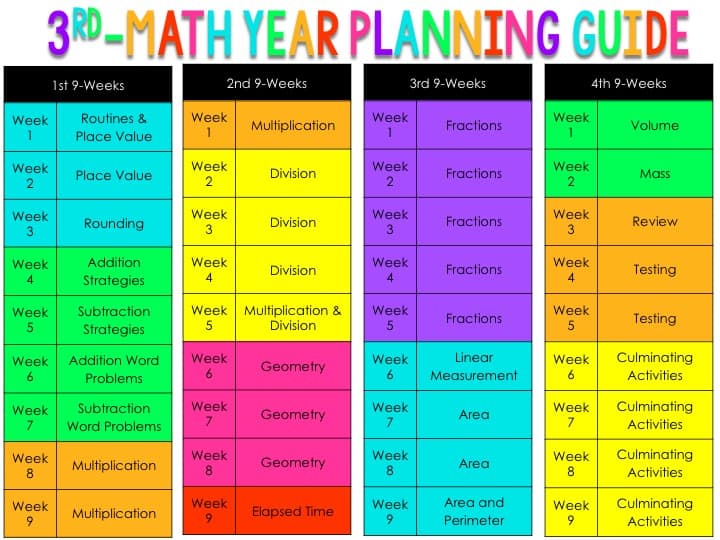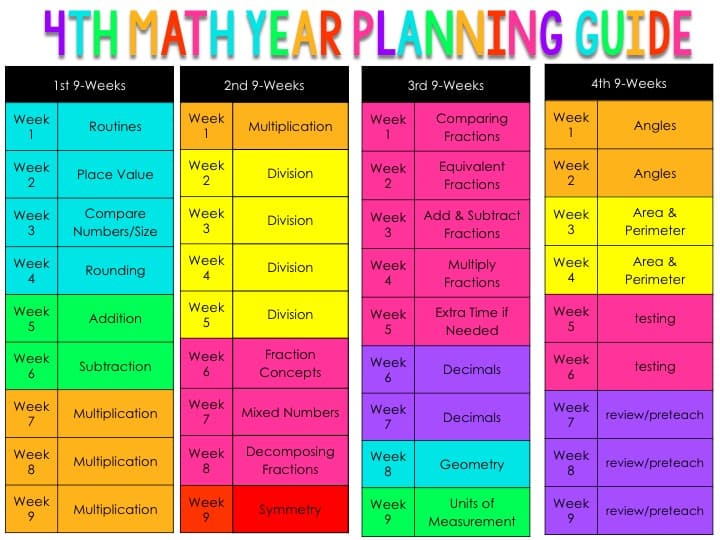 There are two versions of the pacing guide included. In the first version, each literacy skill is separated with links to  blog posts and TpT resources. In version two, the literacy skills are combined to see the connection between the skills.
I have also made new pacing guides for math. The actual content hasn't changed, I just made the download a little more teacher friendly. In the pacing guide, I included the time frame I typically use when teaching particular math standards. I also include links to helpful blog posts and TpT resources for the math skills.
Download the FREE Math Pacing Guides Here!
If you'd like to learn more about how I develop these pacing guides, be sure to check out this post on Planning For The Year. Please let me know if you have any questions!