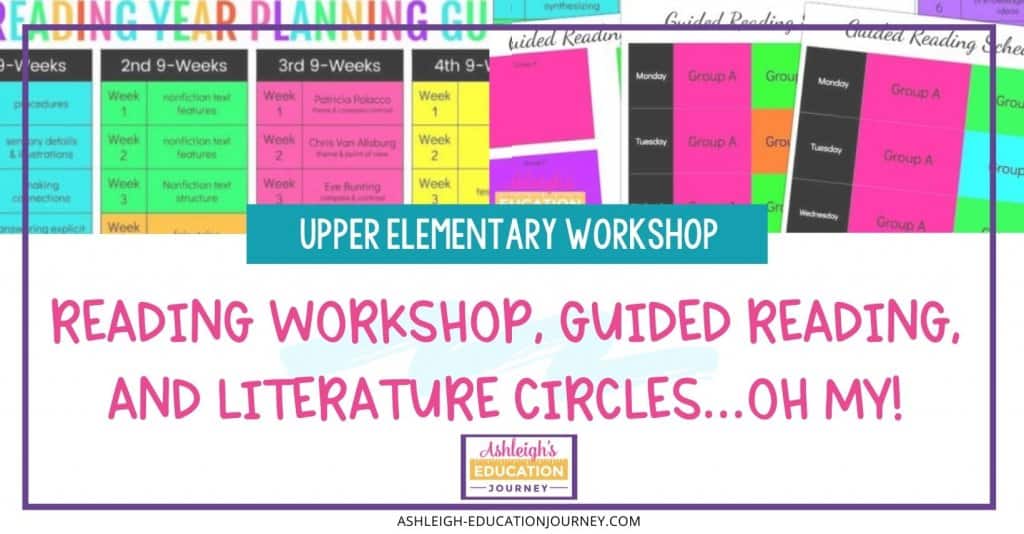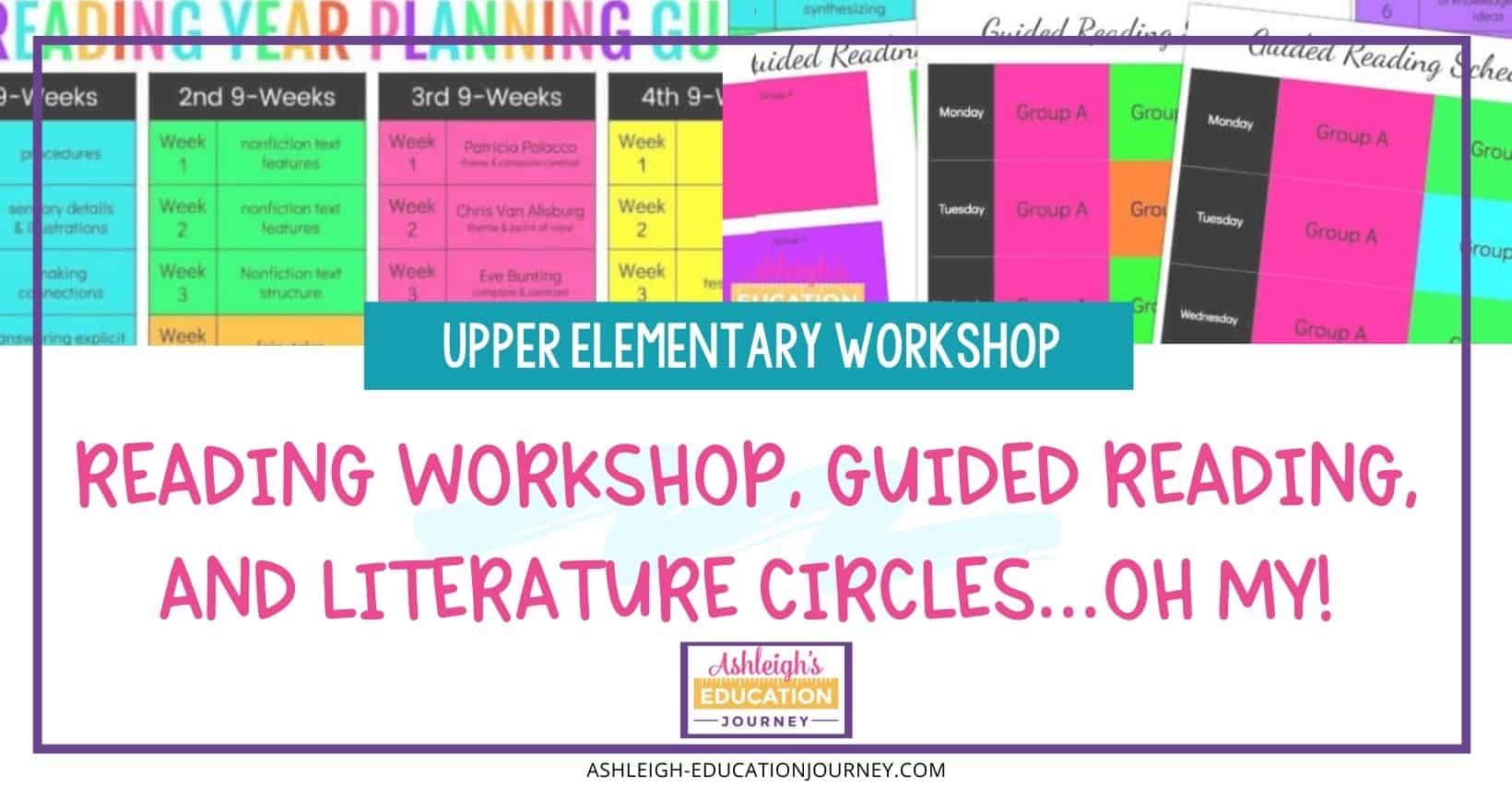 With today's instant access to curriculum, resources, and pictures on Pinterest, Facebook, Instagram, and more it's easy to become overwhelmed and even insecure about classroom instruction. This blog post shares the ins and outs of reading workshop, guided reading, and literature circles and how you can use each one to teach reading to upper elementary students.
Reading Workshop
Reading workshop can be used in conjunction with guided reading or literature circles. I like to think of reading workshop as the overall umbrella of my reading instruction.
There are several components to my reading instruction, and I include all of them within the reading workshop framework. This is what I've used for 15 years now, and I cannot image teaching reading any other way.
Mini Lesson: A reading workshop lesson typically begins with the teacher reading aloud to students. The teacher can discuss and model a variety of comprehension strategies during the mini lesson.
Independent Reading: Students self-select books to read independently. During this time, students should concentrate on gaining meaning from the text.
Closing: At the end of reading workshop some students may share what they've read and discuss the reading strategies they applied during their reading time.
Guiding Readers and Writers is by far my favorite resource for understanding the framework of reading workshop. It's not a quick or easy read, but it's worth it. I was never able to master ever component of the book (especially word study), but the sections on reading workshop are perfect!
Guided Reading
Guided reading is a part of reading workshop. During this time, teachers choose reading material for students and a purpose for reading, and then guide students to use reading strategies needed for that purpose. In upper elementary, comprehension strategies are typically the main focus of development in guided reading.
During Guided Reading, the teacher meets with small groups of students of similar reading ability for instruction, while other students work independently in centers or independent reading.
A guided reading lesson typically lasts about 20 minutes. In the beginning of the lesson, the teacher introduces the book or text and connects students' prior knowledge to what they will be reading, as well as set a purpose for reading. During this time, the teacher may introduce new vocabulary and discuss  any unfamiliar concepts in the book. Then, students take turns reading the text. Students may read independently, in small groups, partner-read, or choral-read. After reading the text, students discuss the what they read and the comprehension strategies used.  The teacher may also review skills and strategies or assign written extension activities. I highly recommend Reading A-Z. Since my school doesn't have a leveled library, I love being able to print leveled readers. Plus, there are guided reading lesson plans for the books!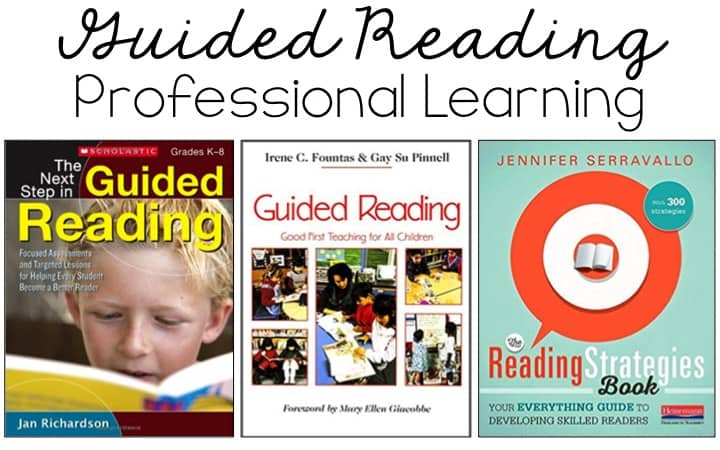 Literature Circles
Literature circles consist of  small groups that are formed around a particular text choice. Students are assigned a chapter or chunk of text to read independently and are asked to bring some type of  response to the literature circle meeting. In literature circles, students should ask many thought-provoking questions and learn from one another. I occasionally use literature circles as an alternative to guided reading groups. I do not try to conduct literature circles and guided reading groups at the same time.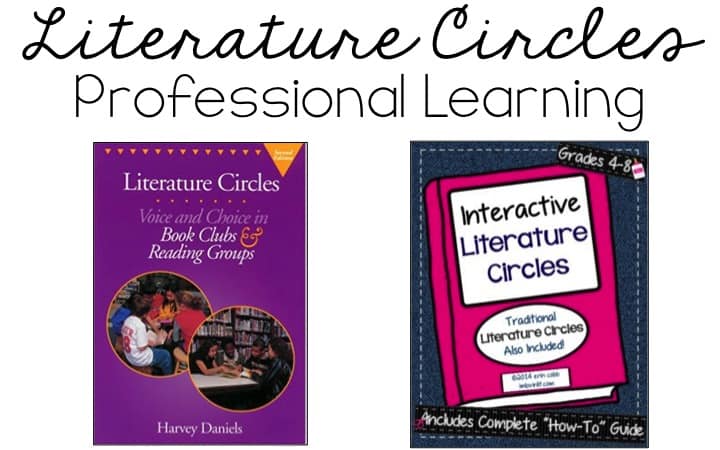 Guided reading, literature circles… Where do I start?
How to get started is a question I frequently see, but the answer is fairly straightforward: assess! Before I can begin any type of reading instruction, I always assess my students to see where they are as readers. I cannot say that I have found an assessment that I absolutely love, but we're required to use DIBELS and DRA, so that's what I use.
DIBELS
DIBELS is good for assessing reading fluency. I do use caution with this assessment, and I'm very adamant that I don't want to see/hear speed reading. We discuss how fluent reading is much more than reading quickly, and how we need to think about expression, phrasing, and reading to understand.
DRA
I use DRA to look at fluency, as well as comprehension and use students' DRA scores to determine students' instructional reading levels. I give students flexibility in which books they choose to read for their independent reading time. It's important to pay close attention to the book choices of my readers who are reading below grade level. I've seen too many students choose books that are far from their range of proximate development. When a student who is reading on a 1st grade level tries to read a book on a 5th grade level, there isn't going to be a lot of benefit for that student. I never discourage or single out a student in that situation. Instead we have a conversion about the book and discuss other options.
If through my DIBELS and DRA, I discover that a student is below grade level, I do more assessments on that student to determine the cause of the problem. In the event of significant issues, I may give a sight word screener or phonics assessment to see if that is the underlying cause of the difficulty in reading. I then look at the data from the assessments to form my reading groups.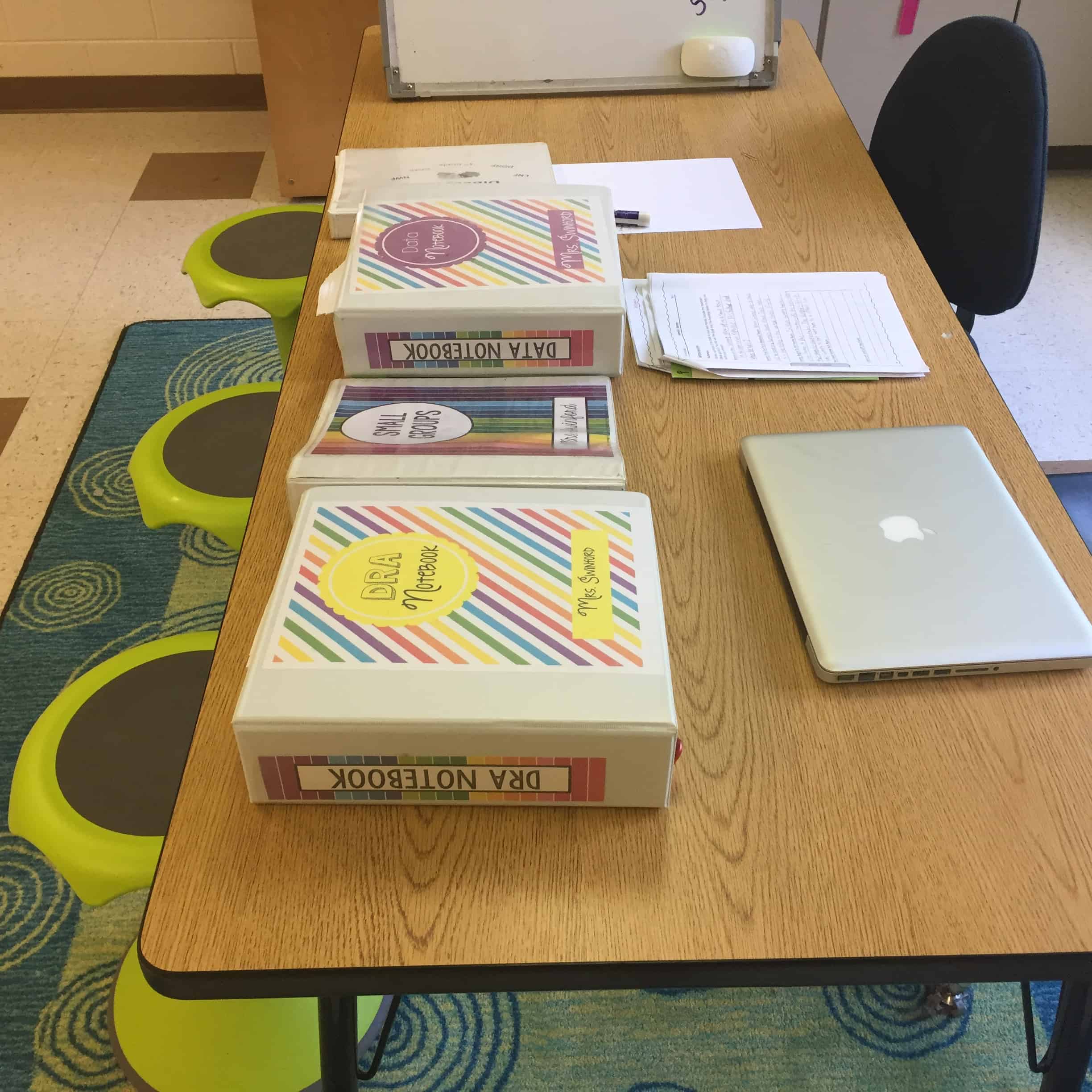 What do students do while you're assessing?
I won't sugar coat the truth. These assessments take forever! I love the information, but I don't particularly enjoy administering the assessments. During the first week of two of school, my reading lessons are primarily procedural. I teach lessons on how to choose a book, the five finger rule, abandoning books, guidelines for reading workshop, etc. These are all lessons I pull from my Reading Unit 1. During this time, it's beneficial to work with students to build reading stamina. Many students cannot enter school after a long summer break and independently read for long periods of time. Instead, each day students can gradually increase the amount of time they spend reading.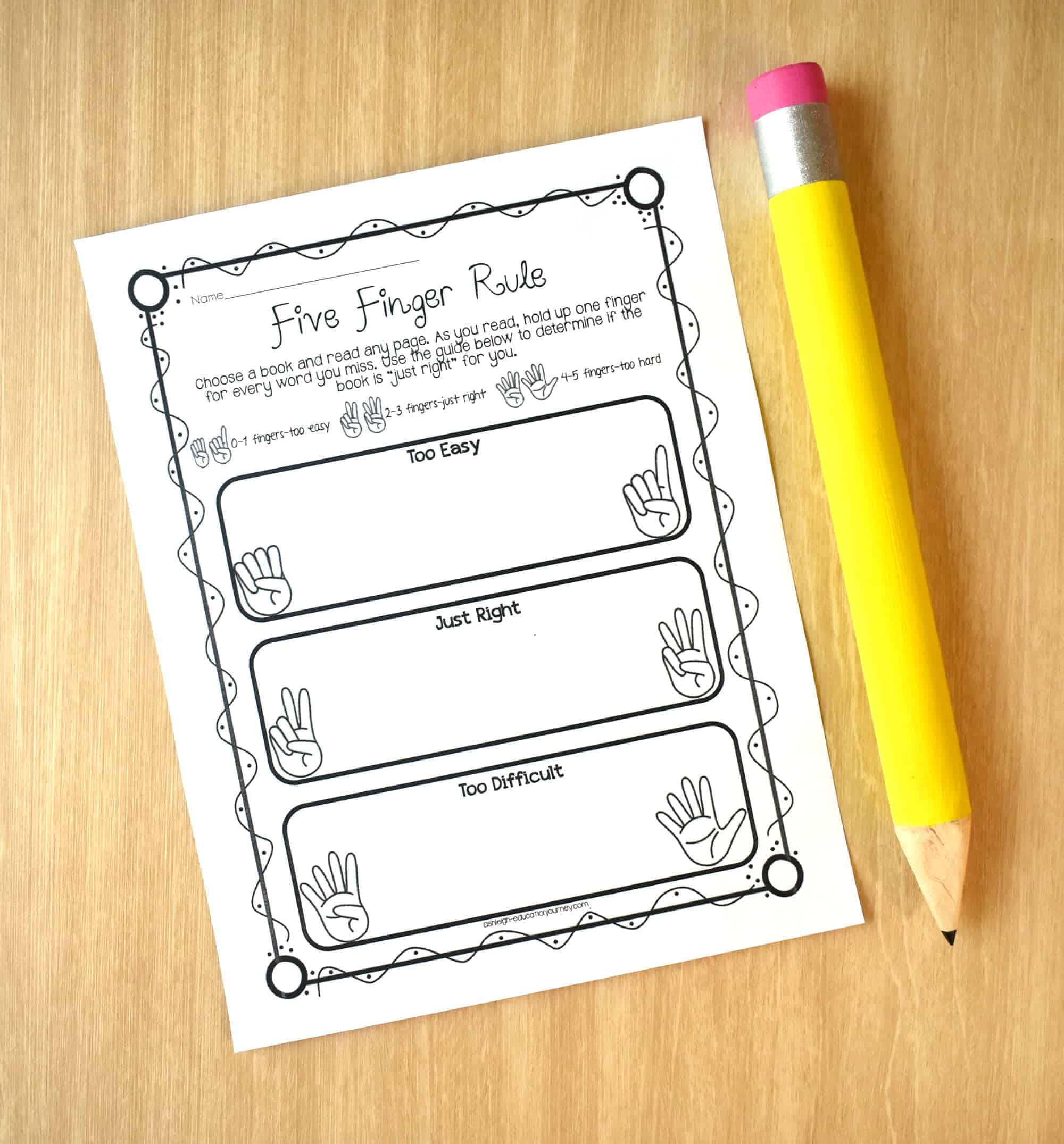 Pacing Guide for Guided Reading and More
Once you're finished with assessments and your students are able to read independently for at least 20 minutes, it's finally time to really get started! The pacing and order of your lesson will completely depend on your school's expectations of you. This is the pacing guide I follow with my reading units.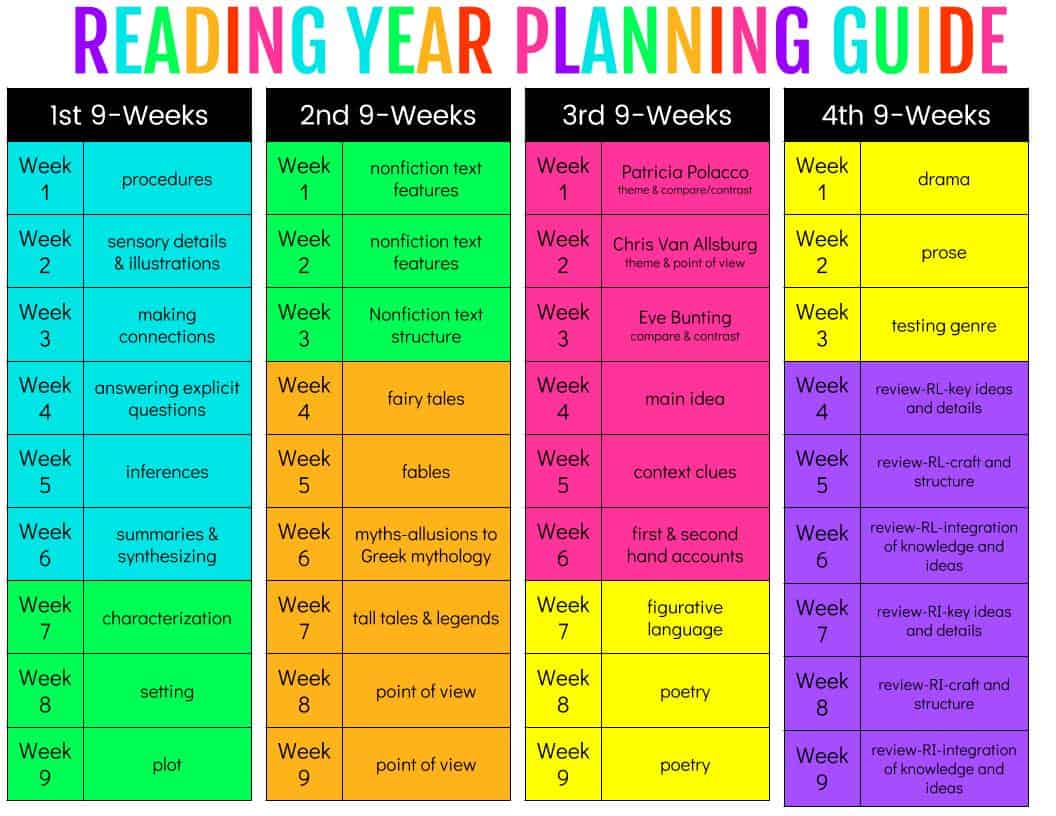 Since I'm following my reading unit, my mini lessons are a snap. I almost always begin my mini lesson with a picture book that I can use to teach a particular skill or strategy. Picture books are absolutely appropriate for upper elementary students, and students love them.
I get bored easily, so I even thought I CAN, I don't like to read the same book year after year. So, you'll see multiple options of mentor texts in my reading units.  I left the recording sheets somewhat generic, so they can be used with ANY mentor text.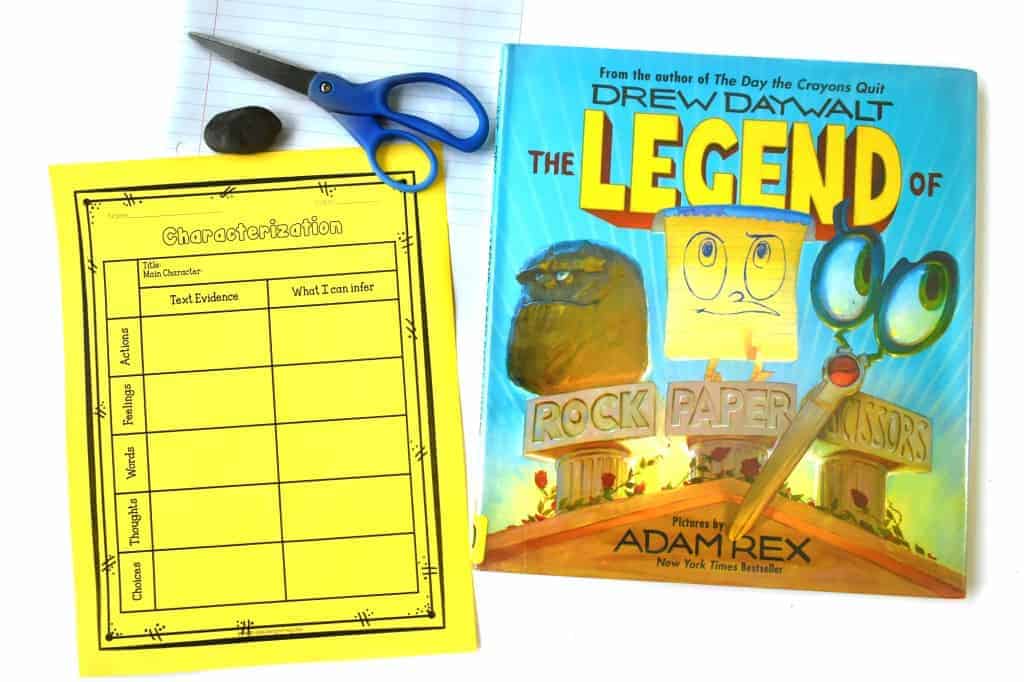 I like trying new things, and I have created reading units that are centered around novels. This means that each unit will be based on ONE book, rather than a different book every day.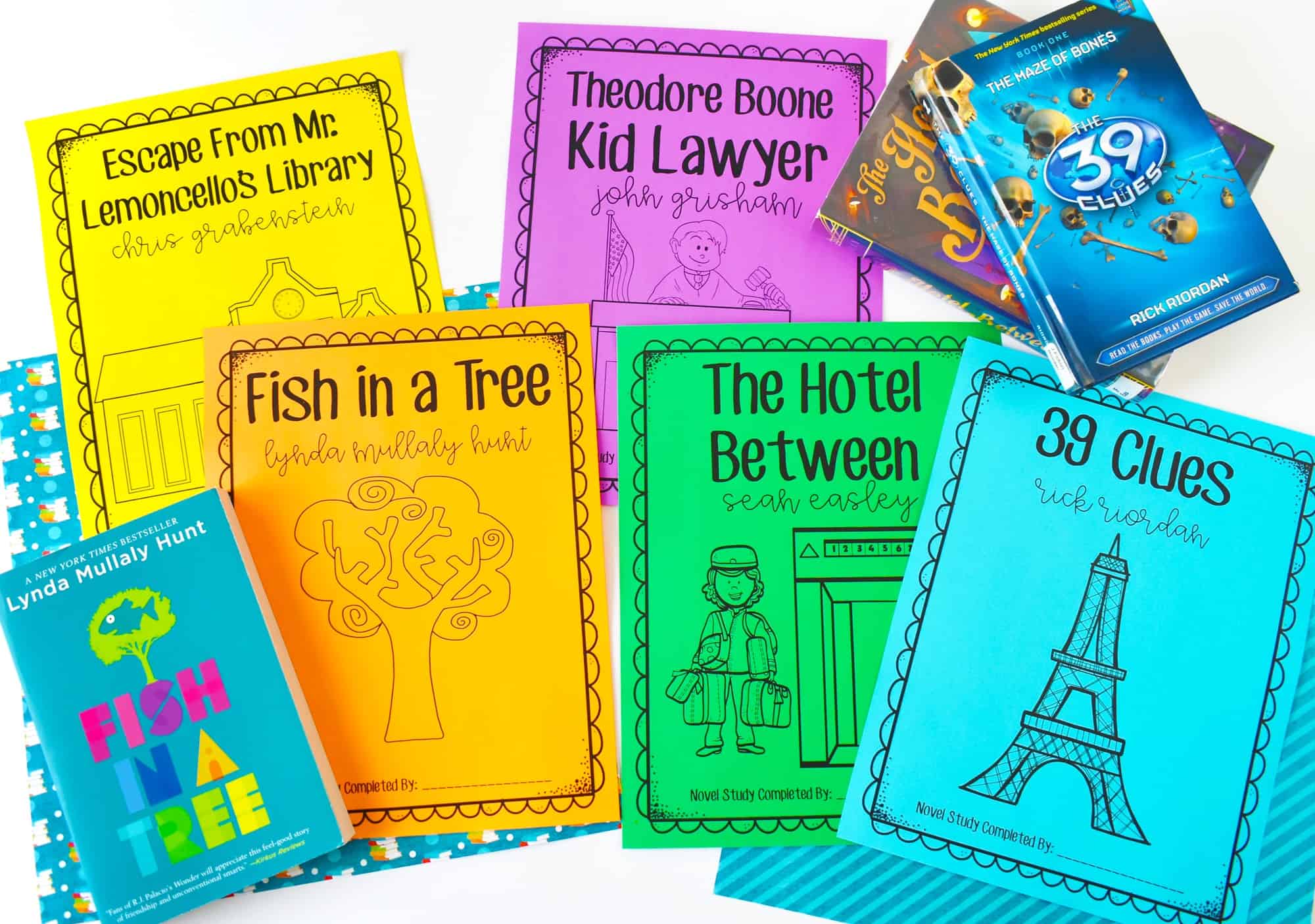 Reading Groups
After I plan my mini lessons, I plan my guided reading groups, which is a lot easier said that done. The first thing I do is make a list of who will be in what group. It's important to keep reading groups flexible, because some students may quickly grow by leaps and bounds. Since I'm planning digitally this year, I'm going to try keeping my guided reading lists digitally too. We'll see how that goes 🙂
I change the groups many times during the course of the year. The OCD in my desperately wants to have the same number of students in each reading group, but that just isn't real life. My group sizes range from 2-6. Occasionally, I have to decide what to do with a student who is the only one in a group. Do I meet with that student individually, or do I place him/her in the next best group?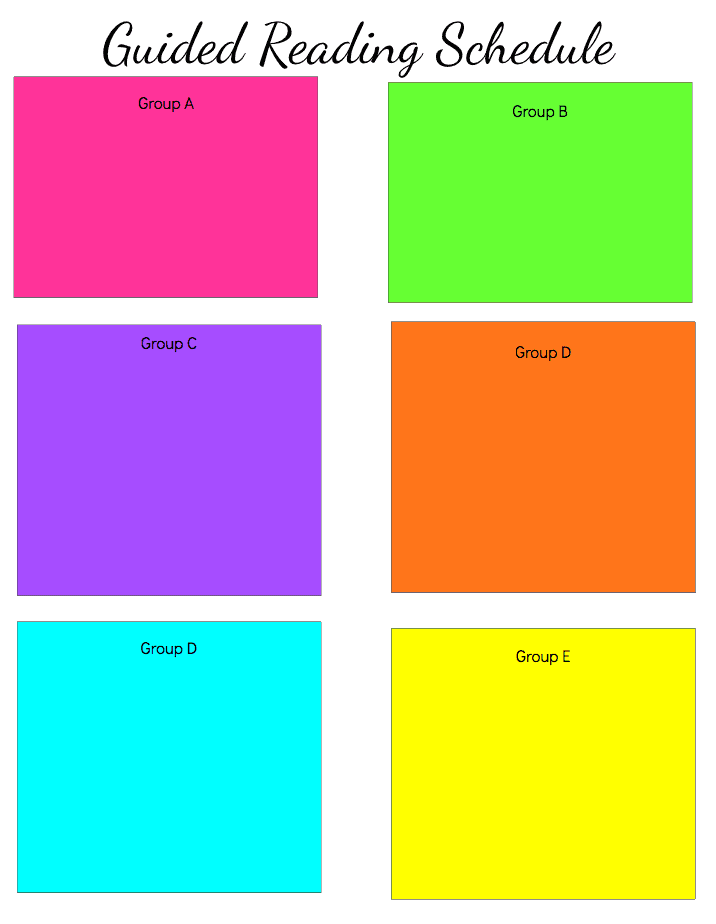 Once I know who is in what group, I decide when each group will meet. This is the rotation schedule I used when I had 80 minutes for reading. That worked perfectly, because I had time to meet with three groups a day. You can see that I meet with some groups more than others, and that is intentional. I meet with my students who need the most help five days a week.
This year, I only have an hour to teach reading, so I only have time to meet with two groups a day. I don't love this schedule, but I'm struggling with alternatives…I'm open to suggestions:). I'm set on meeting with Group A five days a week, and I feel good about Group B meeting  three days a week. My struggle is only meeting with Group C and Group D once a week. I'd rather meet with them twice a week, but to do that, I'll have a very large group. That's the beauty of flexible grouping. I can try something, and if it doesn't work, changing it is no big deal.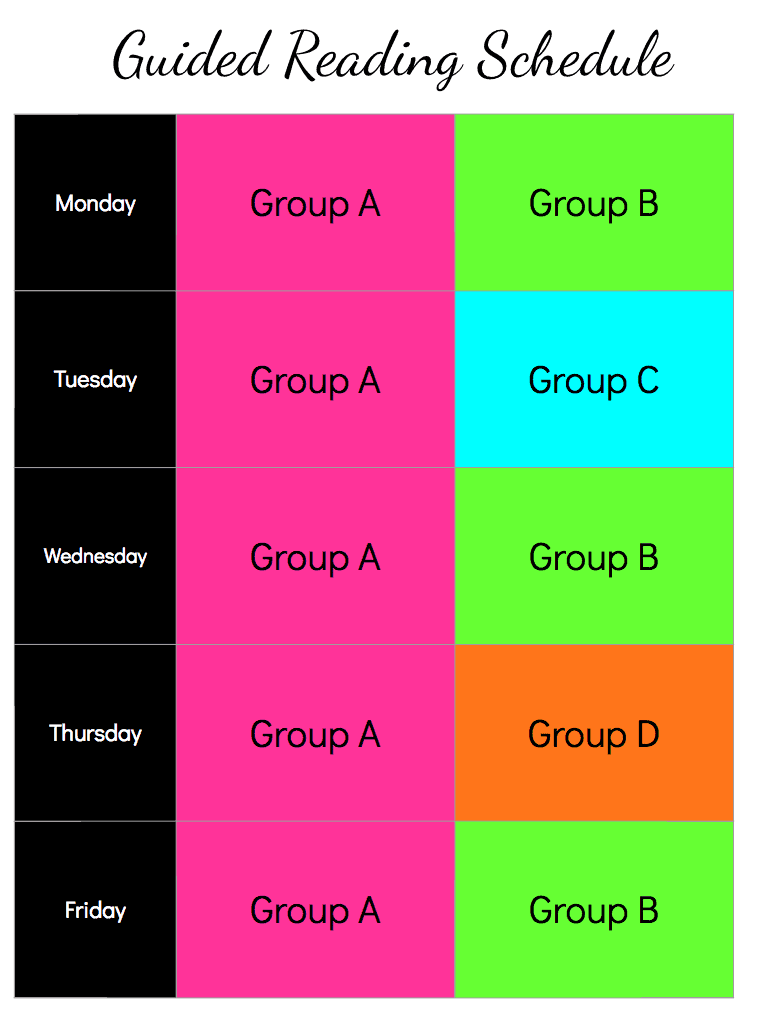 Once I know who is in what group and when each group will meet, I begin planning what I will teach in my guided reading groups. Below is the lesson plan format I use to plan my guided reading groups.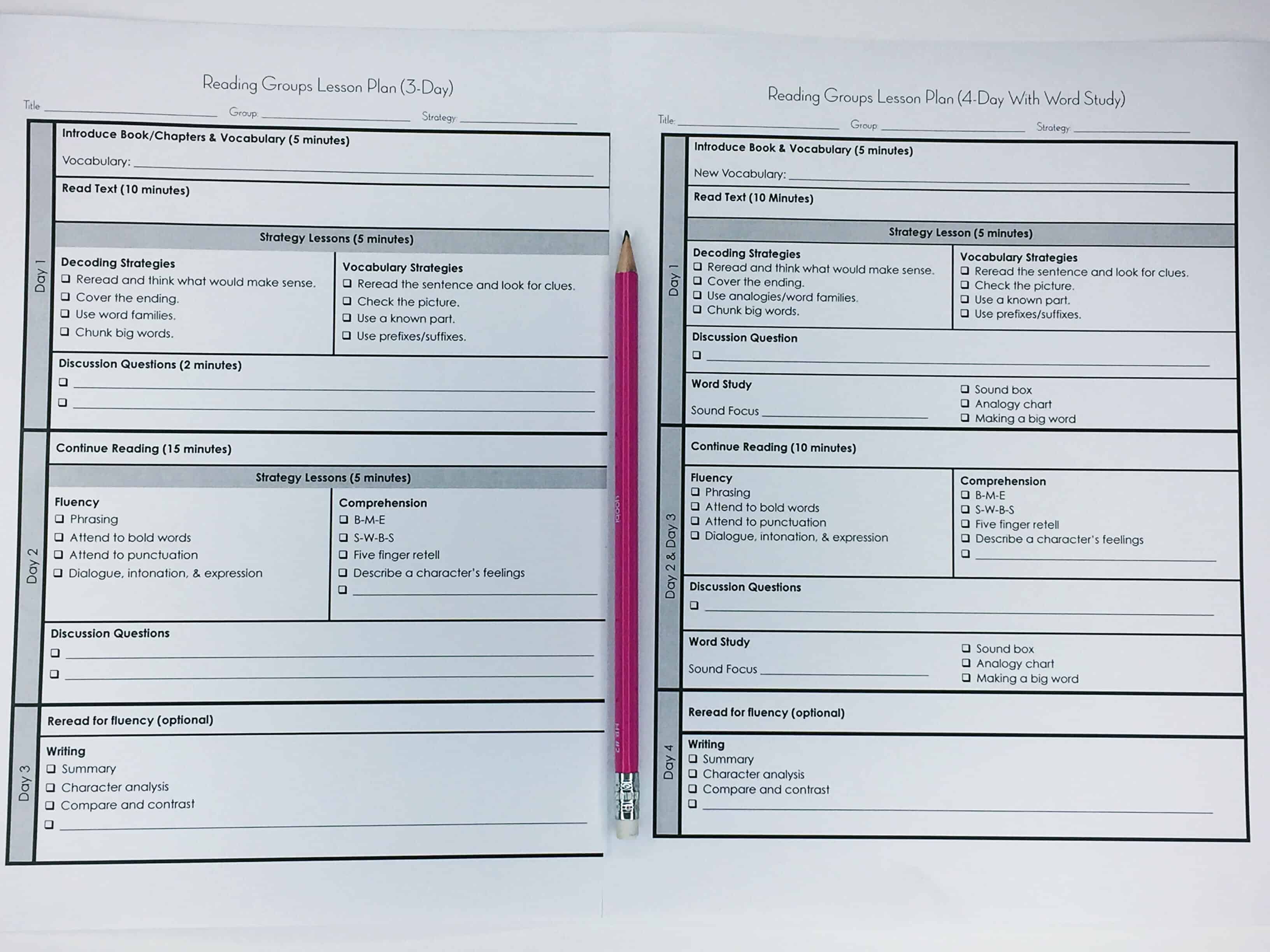 I meet with each reading groups for 20 minutes. The vast majority of the time, while my students are not meeting with me, they are independently reading. However, I do have my students write a reading response once a week. Each week I give students three options of reading response questions, and students write a response to one of the questions. I was careful to include at least one prompt a week that would work for an informational text.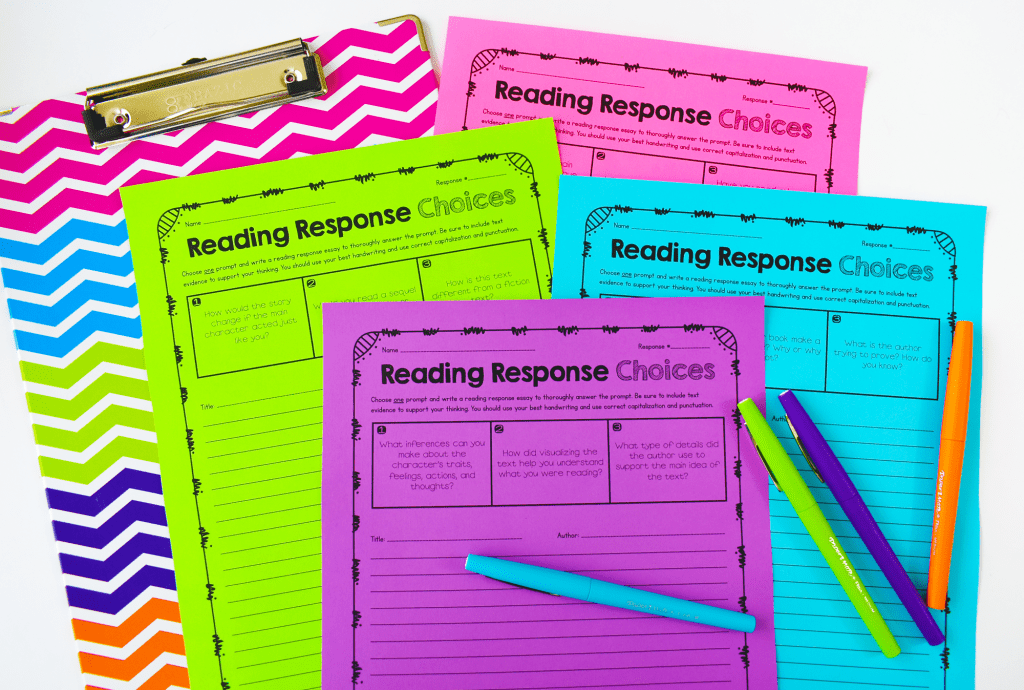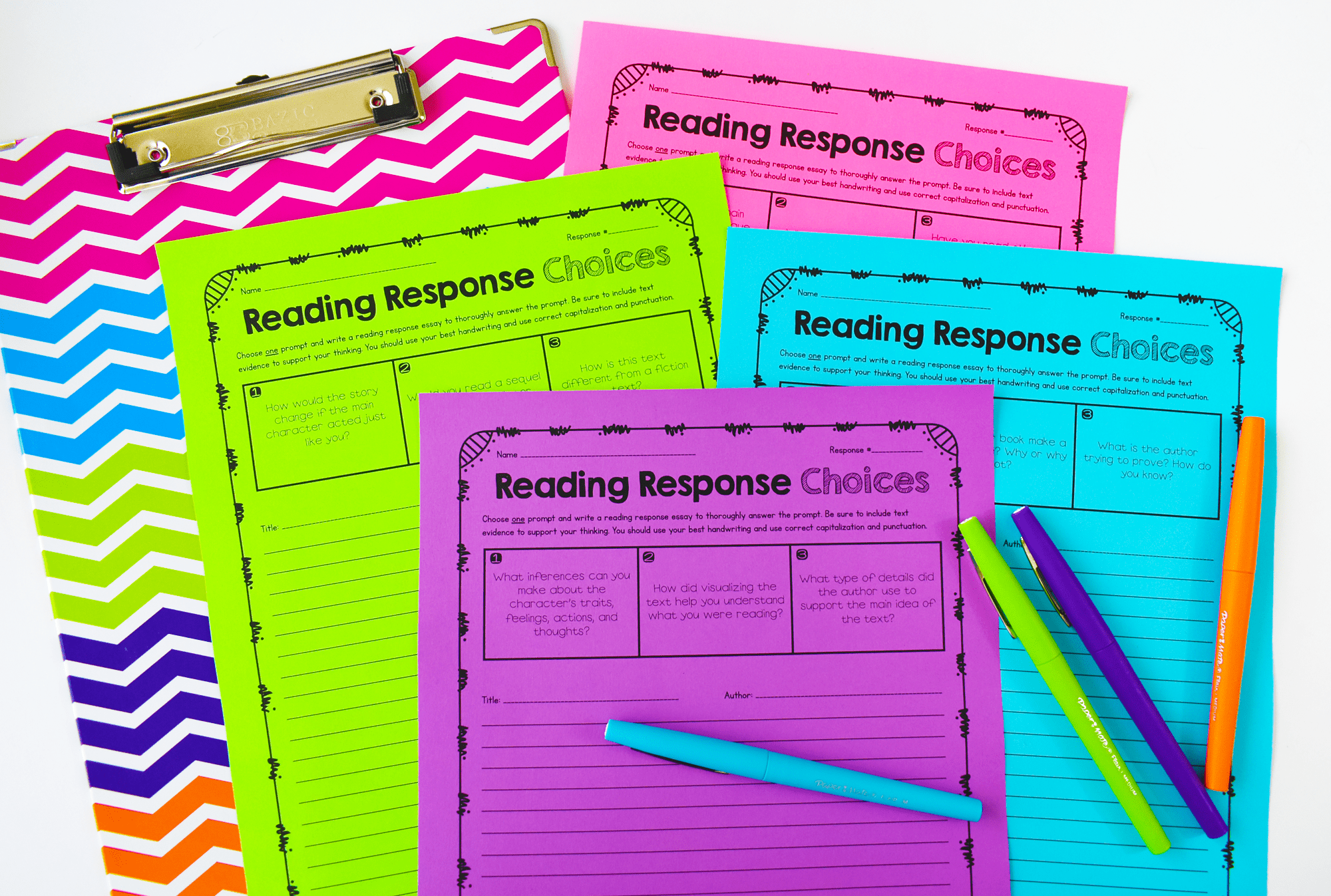 Literature Circles Vs. Reading Groups
Last year I absolutely fell in love with literature circles. I've tried them many times before, but I never experienced any success until last year. I do think that one of the main reasons it was better was because I was teaching fourth grade, rather than third. The maturity factor did make a difference. I also felt like my literature circles were more structured, which helped my students have more clear expectations of what they should be doing.
I typically choose six book options and let students choose their top 3 books and one book they absolutely do not want to read. This information informs me on how to assign each student a book. It's perfectly fine to have some students work with book clubs and other students work in more traditional guided reading groups. That flexibility is the beauty of reading workshop.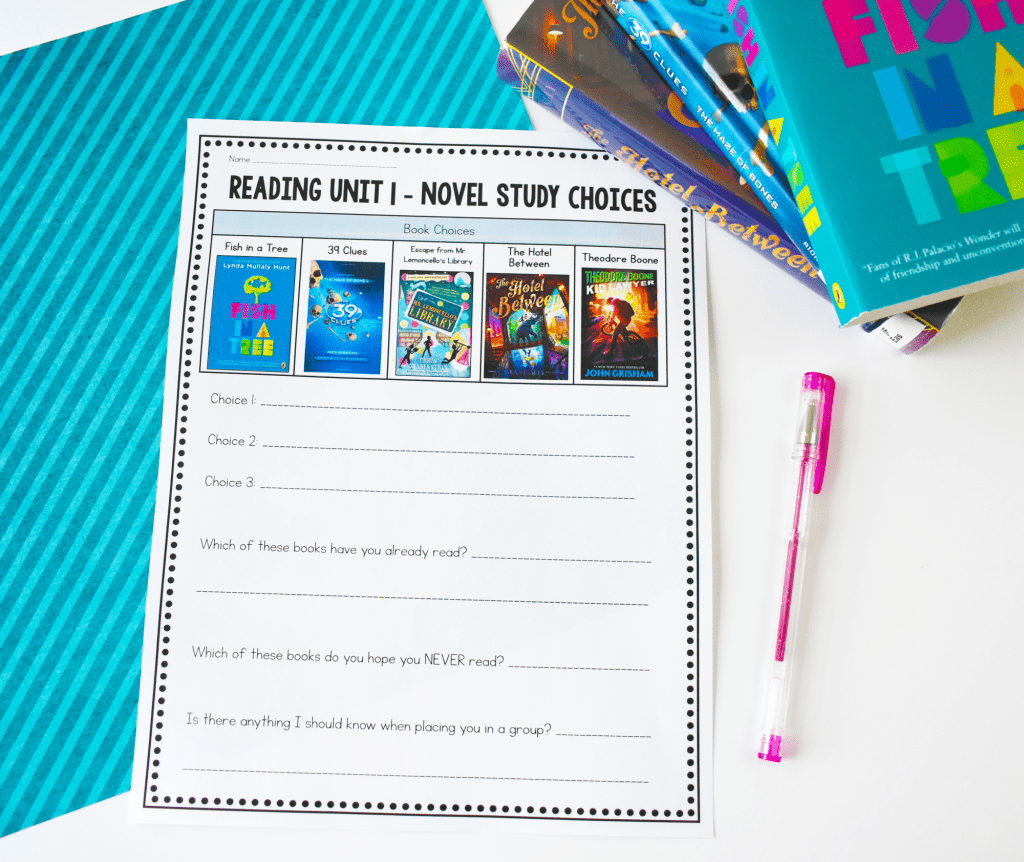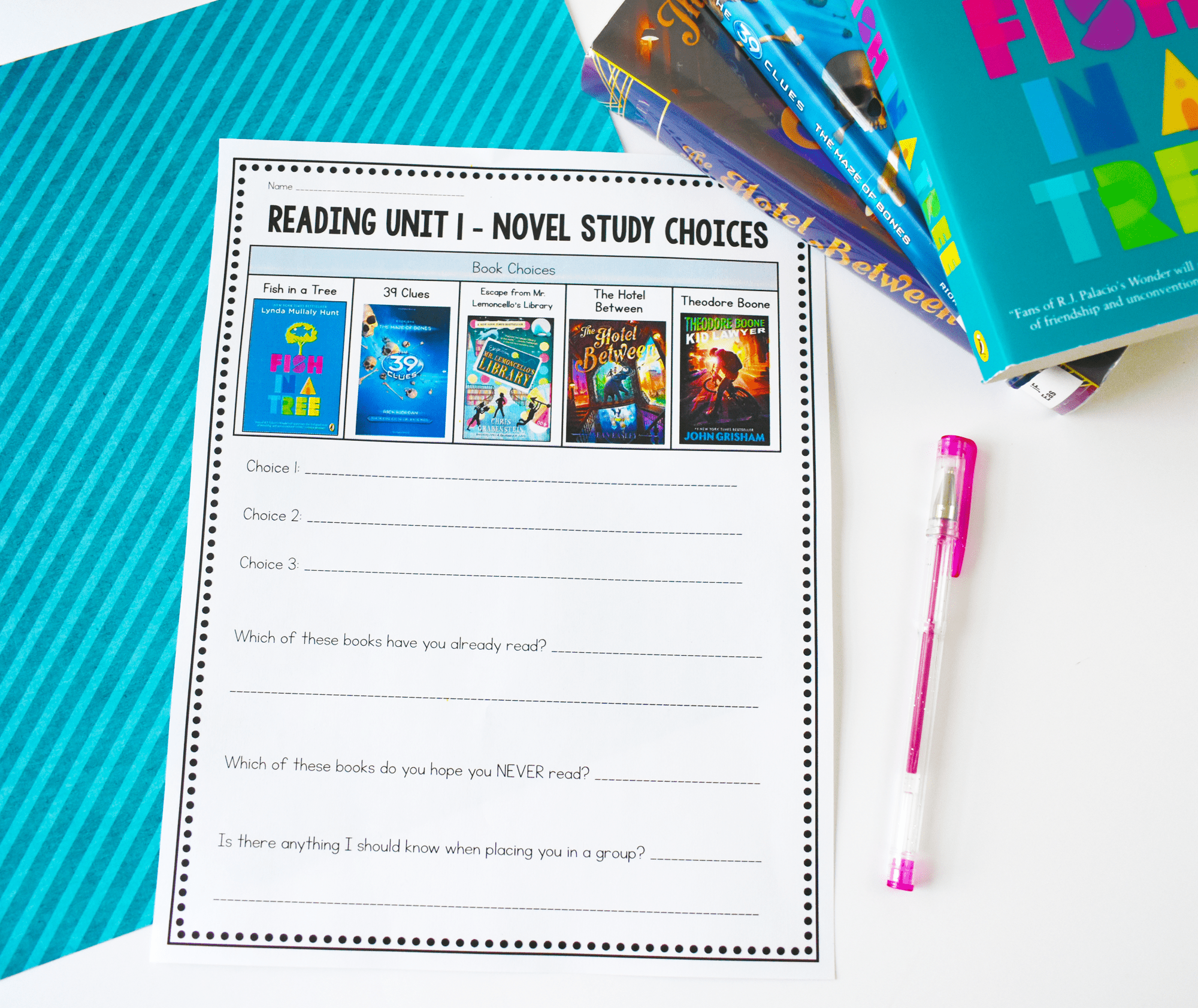 To keep students on track, I created Literature Circle Booklets for my students. Students use their booklets for the duration of the book. By far, the most challenging part of the entire process is having students keep up with their booklet for four weeks.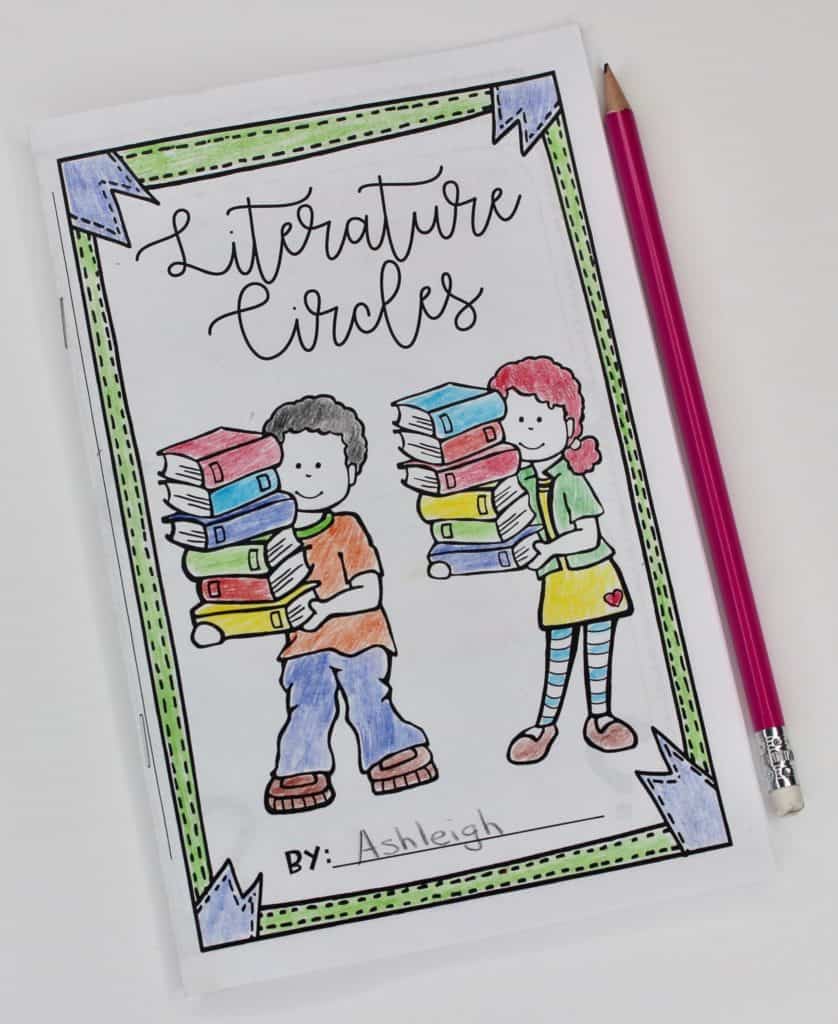 During literature circles, each week students have a different role or responsibility. One role is Discussion Director. The discussion director is responsible for asking four opened ended questions about the week's assigned reading. The first time I do literature circles, I have to teach students how to write open questions, but they typically catch on quickly. Lastly, the Discussion Director will then ask the questions on that week's literature circle meeting.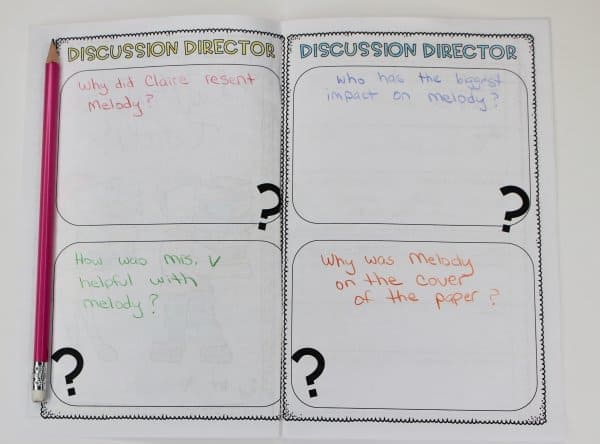 Another role is the Passage Picker. The Passage Picker selects two passages from that week's assigned reading that were meaningful to them. Students record the passage and explain why the passage was significant to them. They will share and discuss that passage with their group in their literature circle meeting.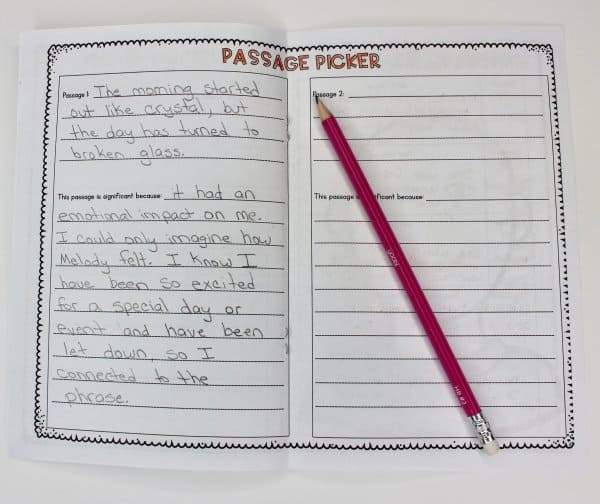 Another literature circle role is the Character Sketcher. S/he must sketch the character using information from the text. The Character Sketcher also lists three character traits and uses text evidence to support those character traits.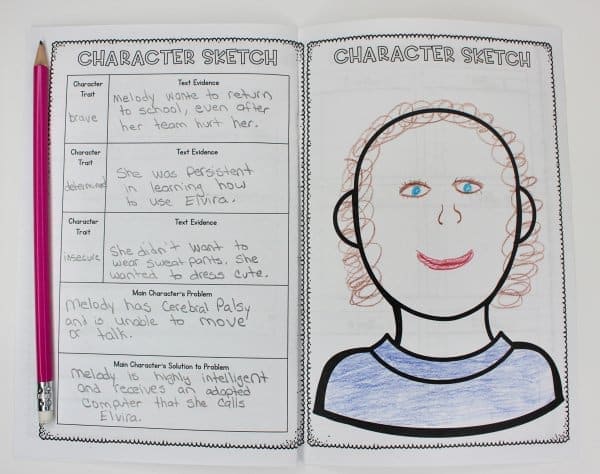 The final job is the Word Wizard. The Word Wizard chooses four words from the week's required reading. They write the word, the page the word the page was found on, how the word was used in the text, the definition of the word, and uses the word in the sentence. S/he will share the words they chose during the week's literature circle meeting.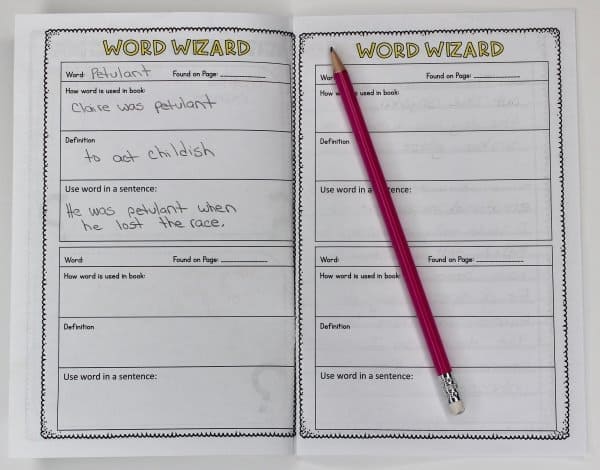 Since there are four jobs, I like to finish a book in four weeks, and I limit my group to four members in a group. This way everyone has a turn to do each job one time. I do have students write daily summaries of what they read each day. It gives a little extra accountability for students, which isn't a bad thing.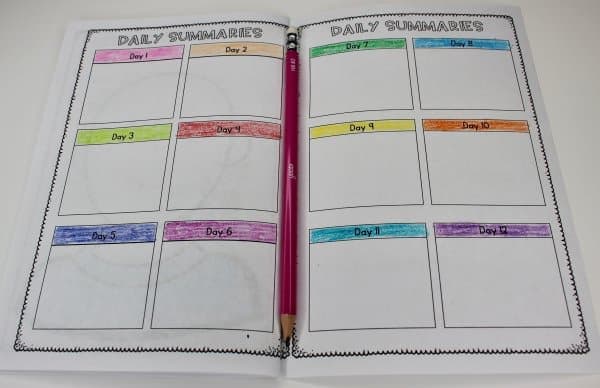 I don't feel like my struggling readers benefit as much from literature circles as they do from their guided reading groups. However, I feel like my highest readers benefit more from literature circles than their guided reading groups. You can download the literature circle booklets here. If you'd like to dig a little deeper into reading groups, be sure to check out this post.
Hopefully this will give you some ideas on reading instruction for upper elementary. Let me know if you have any questions!