I don't always include literacy stations in reading workshop, but when I do, I make the activities purposeful and authentic. Anyone catch the reference? In the spirit of full disclosure, there are years when due to scheduling requirements I can't fit in literacy stations. Those are hard years, but I've learned to adapt.
How I Incorporate Literacy Stations
The first 20 minutes of reading workshop is the mini lesson, and I use the lessons from my Reading Workshop Units. After my mini lesson, I have three 20 minute literacy stations. The literacy stations follow a structured "must do, may do" format.
I originally used the form to the left. However, I eventually modified the form for a more simplified version. The original was too busy for some of my students, and the simplified version was a bit easier to understand. You can download both versions here, and they're editable. You will definitely want to adapt the activities and format to your classroom.
Independent Reading
Every day, students MUST choose independent reading for one of their literacy stations. This is one of my top priorities of the day, and it's one of my students' favorite parts of their day. Reading for enjoyment should not be treated as an afterthought or something for students who finish their work early. Our independent reading time is only for independent reading. This is not the time students connect their reading and writing. If every time students read they are required to do an activity, some students will never develop a love of reading. The importance of independent reading time needs its own blog post, which you can find here.
Guided Reading Groups
Students' guided reading groups are also counted as a literacy station. This means that the students who meet with me every day will only have one choice a day for their additional literacy station. That's okay with me, because reading groups and independent reading are my two priorities. Guided reading groups are the core of my reading instruction. You can read more about guided reading groups here.
Reading Response
I've created a pack of Reading Response Writing Prompts and Choices. There are three question options on each page, and there is always at least one prompt that can be used with an informational text. The questions encourage critical thinking and require students to support their responses with text evidence. I like to have students complete one Reading Response activity a week.
Task Cards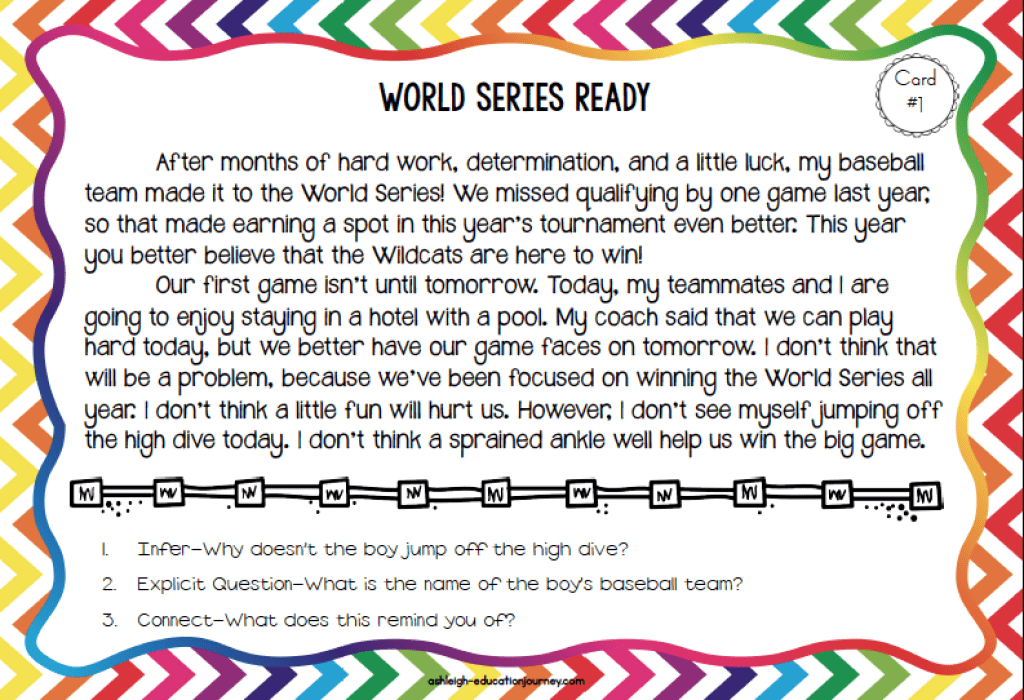 I like to incorporate task cards into literacy stations. For both fiction and nonfiction, I will use one set of task cards that I've created to go along with my Reading Workshop Units. These task cards will be designed to tie into the literacy strategies and skills taught within the units. I'm store the task cards in Ziploc freezer bags (these don't tear as easily) and keep them in baskets. I print two copies of each set, so I'll have enough for students to work independently.

Word of the Week
This year, I'm combining my Prefix and Suffix of the Week and my Homophone of the Week. I've already got my bulletin board ready to go!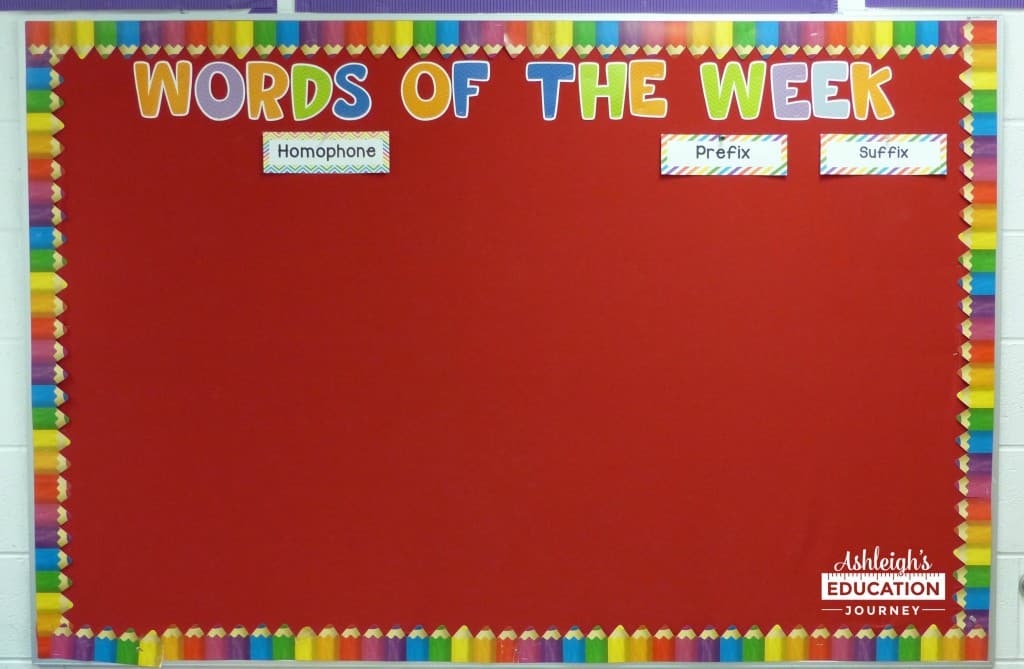 I will add our homophones and prefixes or suffixes as I introduce the words on a weekly basis. Those words will then be displayed at the top of the bulletin board. The following week, I'll add our new words to the bulletin board. What I'm especially excited about is the Word of the Week books I recently made.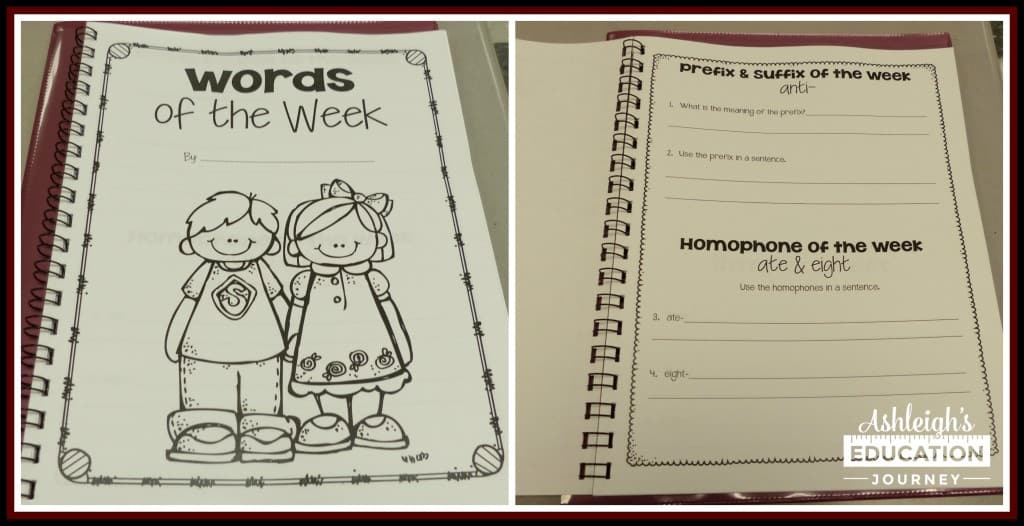 This new file will allow my students to complete their Prefix and Suffix and Homophone of the Week writing on the same sheet of paper. Now my students won't have to flip back and forth! !
Vocabulary
There are many options for a vocabulary station. To keep lessons concise and unified, I like to use the vocabulary from my reading units. You can read a full vocabulary post here.
At the beginning of the week, we generate student friendly definitions of our vocabulary words. Underneath the definition, students can mark the part of speech for each of the words.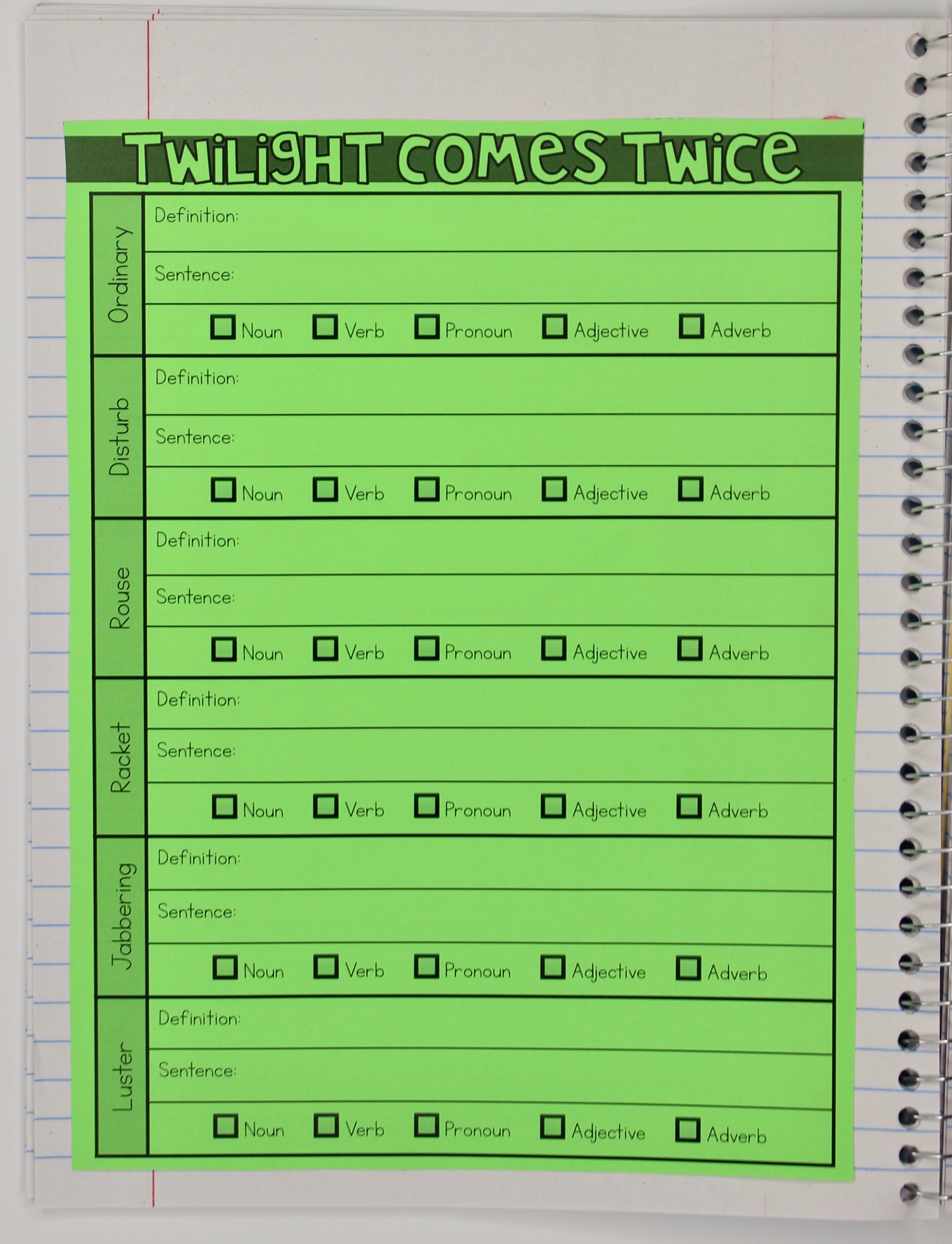 During students' literacy station time, they can create flipbooks for their vocabulary words. If you choose to have students create a vocabulary notebook, they can glue their flipbook on the page to the right of their handout. Have students write the vocabulary word on the top outside section of the flipbook. Underneath the heading, students draw a picture to represent the word. This visual representation allows students to internalize words and helps store the words in students' long term memories.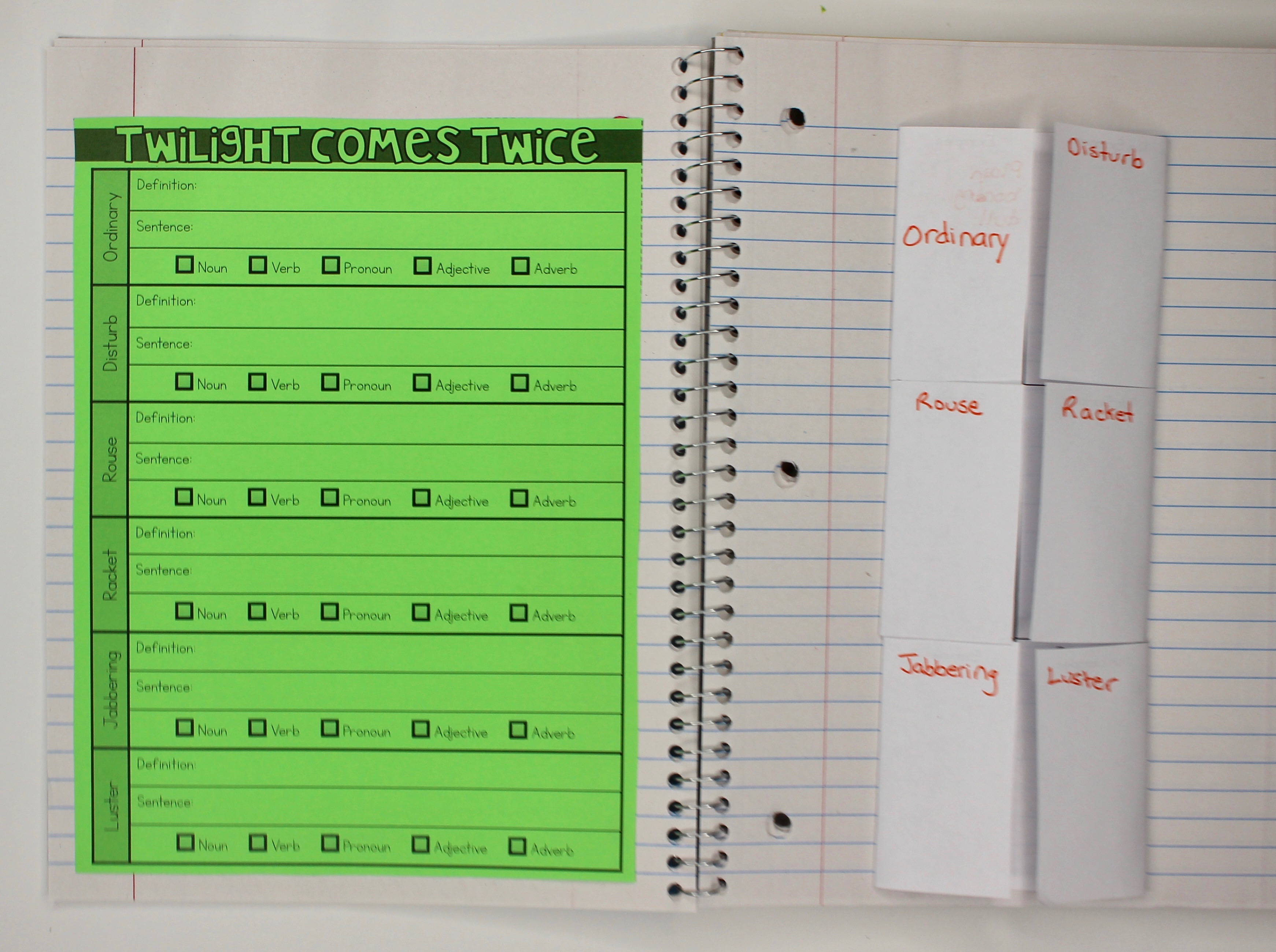 On the inside of each booklet, students write examples and non-examples of each of the six vocabulary words.