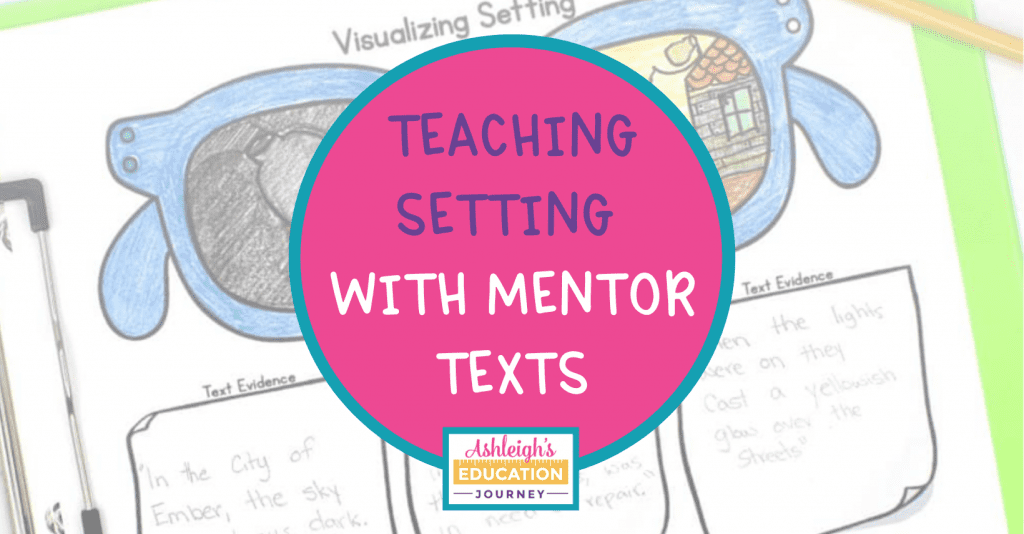 Setting is one of those reading topics that I love to teach. It's relatively easy for students to understand, and there is so much great literature that can be tied into upper elementary setting instruction. My greatest challenge in teaching setting is having students use text evidence to support their ideas about the setting of a text. As always, when I require students to support and prove their reasoning, things become much more challenging. This post shares some of my favorite strategies for teaching setting through mentor texts AND ways to encourage students to write thorough responses using text evidence.
Lessons to Teach Setting
The five lessons below are from my 2nd Reading Unit. As always, these texts can be replaced with different texts of your choice, but I highly recommend each of these books. I introduce setting by reading Train to Somewhere by Eve Bunting. This is a historical fiction text based on real events. The setting of the text plays a significant role in the text, and it's such a heart touching story. In fact, I may get a bit choked up when I read it to my class. This is one of those books that I never skip. Before we read the text, I have students use the cover of the book to make predictions about the setting, which is also great for inferences. Students predict where and when the book takes places, as well as the environment around the events.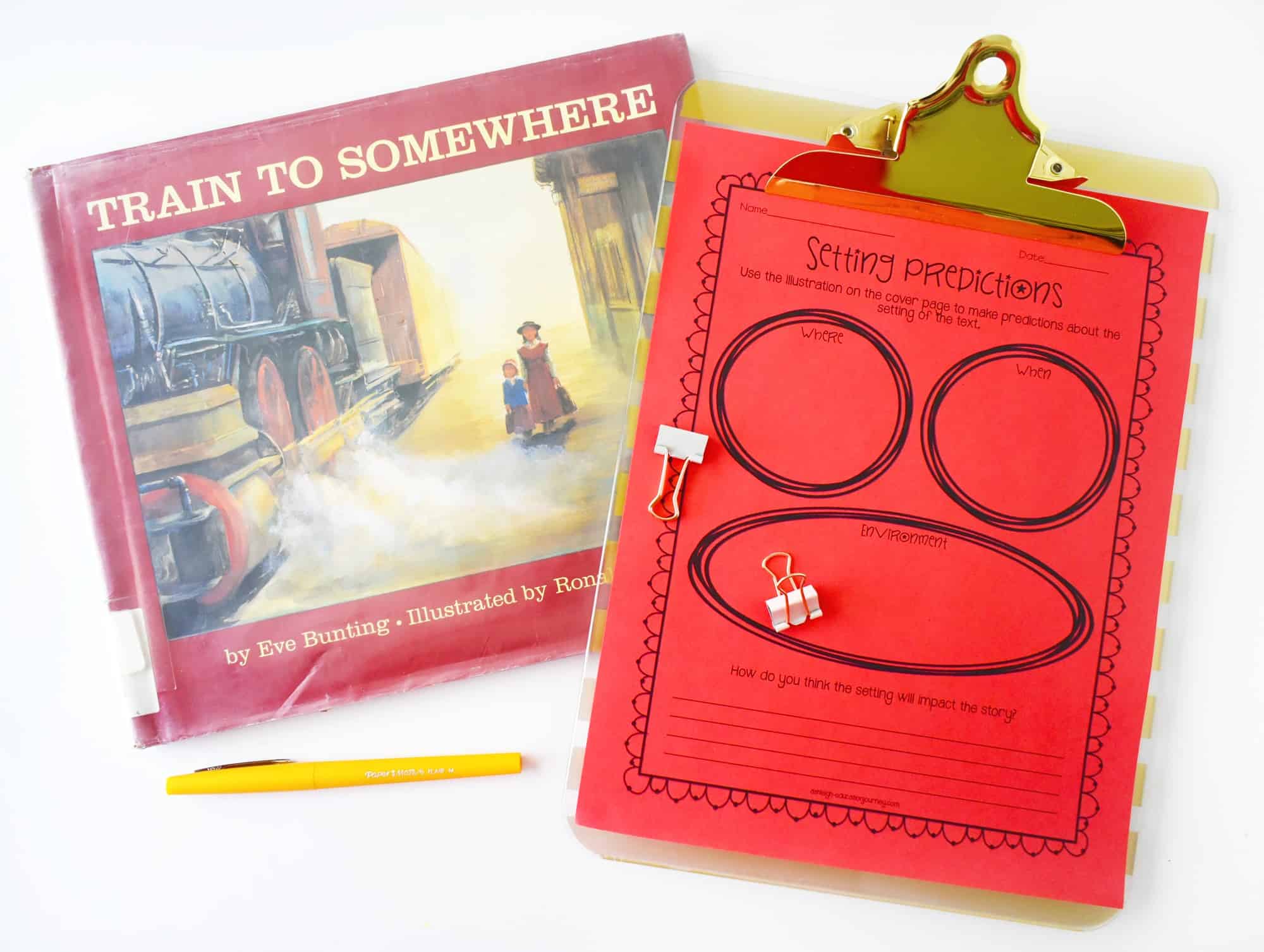 If you'd like to incorporate some drawing and visualization in this lesson, you could have students complete the graphic organizer below. This helps students see the connection between setting and visualizing.
Changes in Setting
We then begin to discuss how the setting can change within a story, and how understanding that change is important for our comprehension of the text. To teach this, I like reading An Angel for Solomon Singer. To be perfectly honest, this is a book I did not absolutely want to read, because of the cover. Shame on me. Once I finally forced myself to read it, I was hooked. This is another great text that promotes thought provoking questions and comments. As I read the book, we discuss the changes in the setting and how those changes effect the story. We discuss how this is also true in chapter books, and we discuss chapter books that have substantial changes in setting, such as Holes.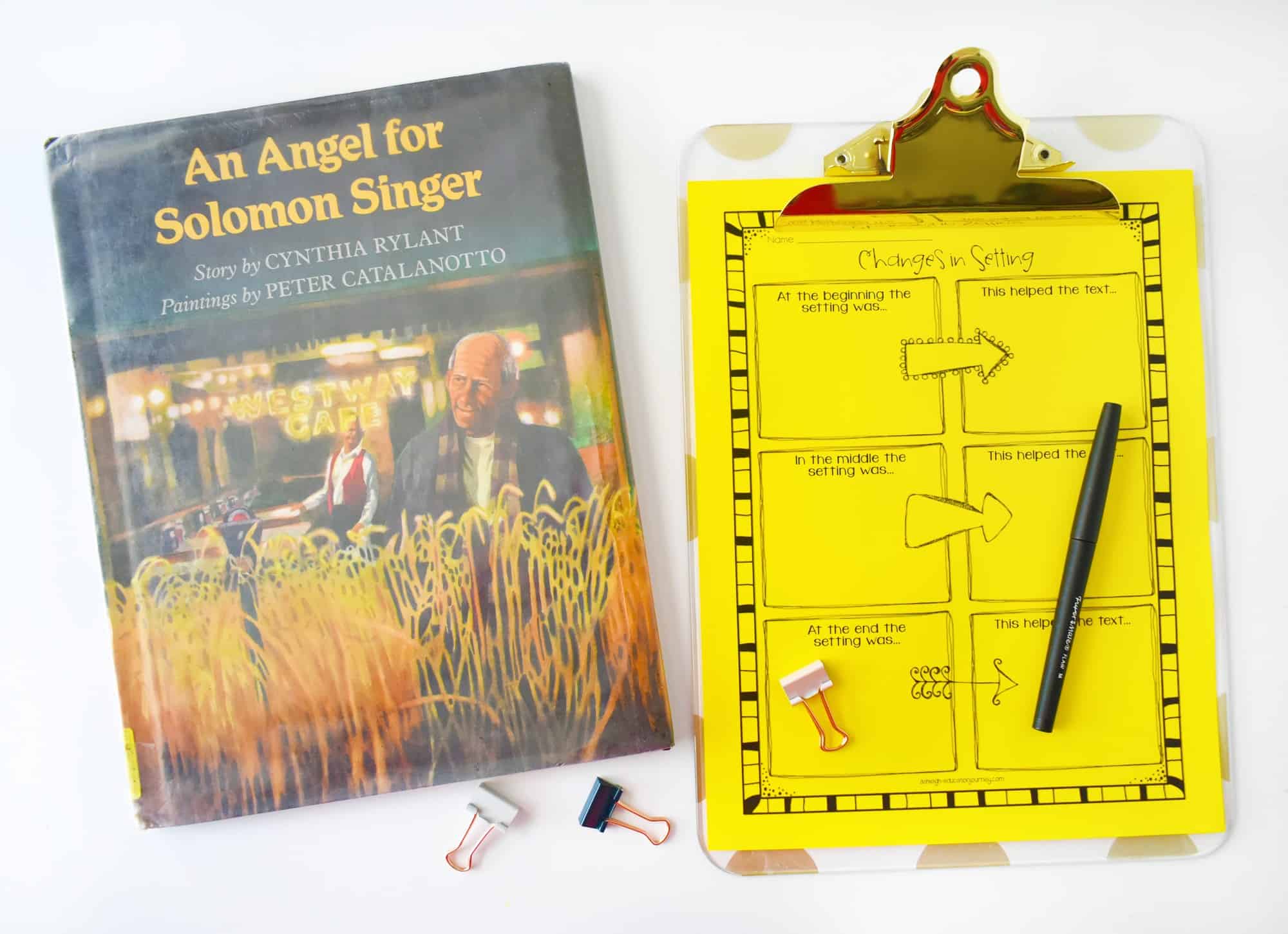 It's helpful for students to focus on the impact setting has on a text. One way to help students see the importance is share how the story would be different if it took place during a different time and/or in a different place. Make sure students realize they have to give more than the obvious answers. As upper elementary students they have to dig a little deeper.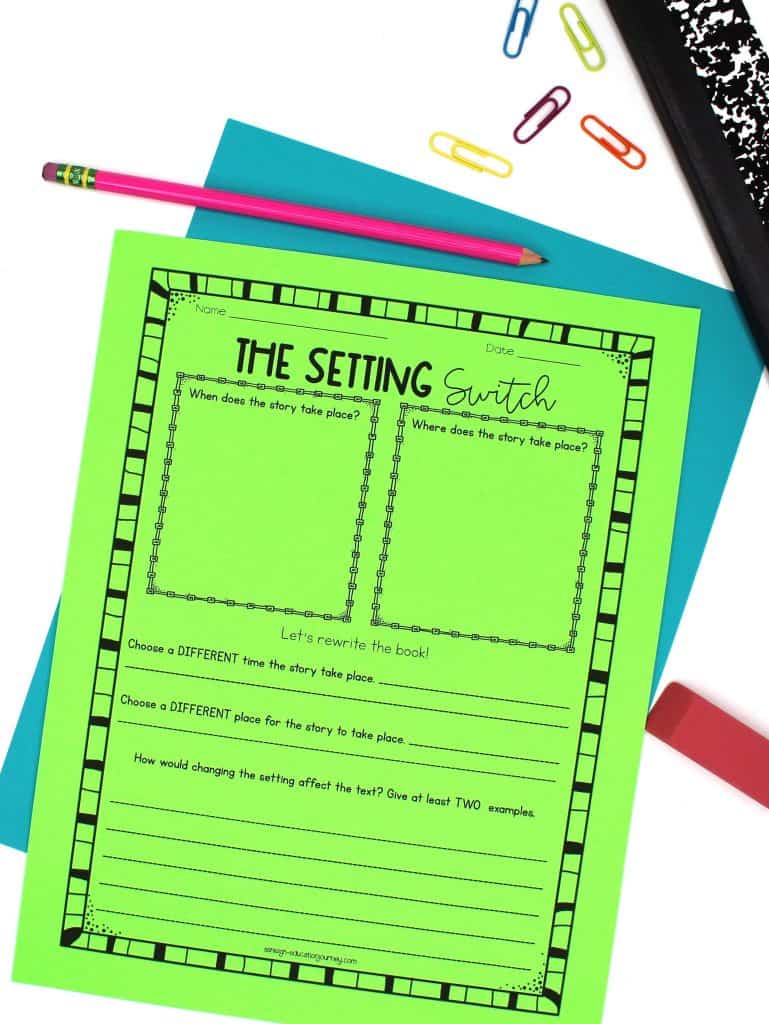 Integrate Informational Texts
I like to incorporate nonfiction texts into my setting instruction. My students love going on a nonfiction setting scavenger hunt, where they find examples of nonfiction texts that take place in a large variety of different settings. I like having students complete this in our school library, because of the large variety of nonfiction books that are available. Plus, the novelty of a reading lesson in a different location is always fun for students. If you have a media specialist, you could even integrate this with library skills.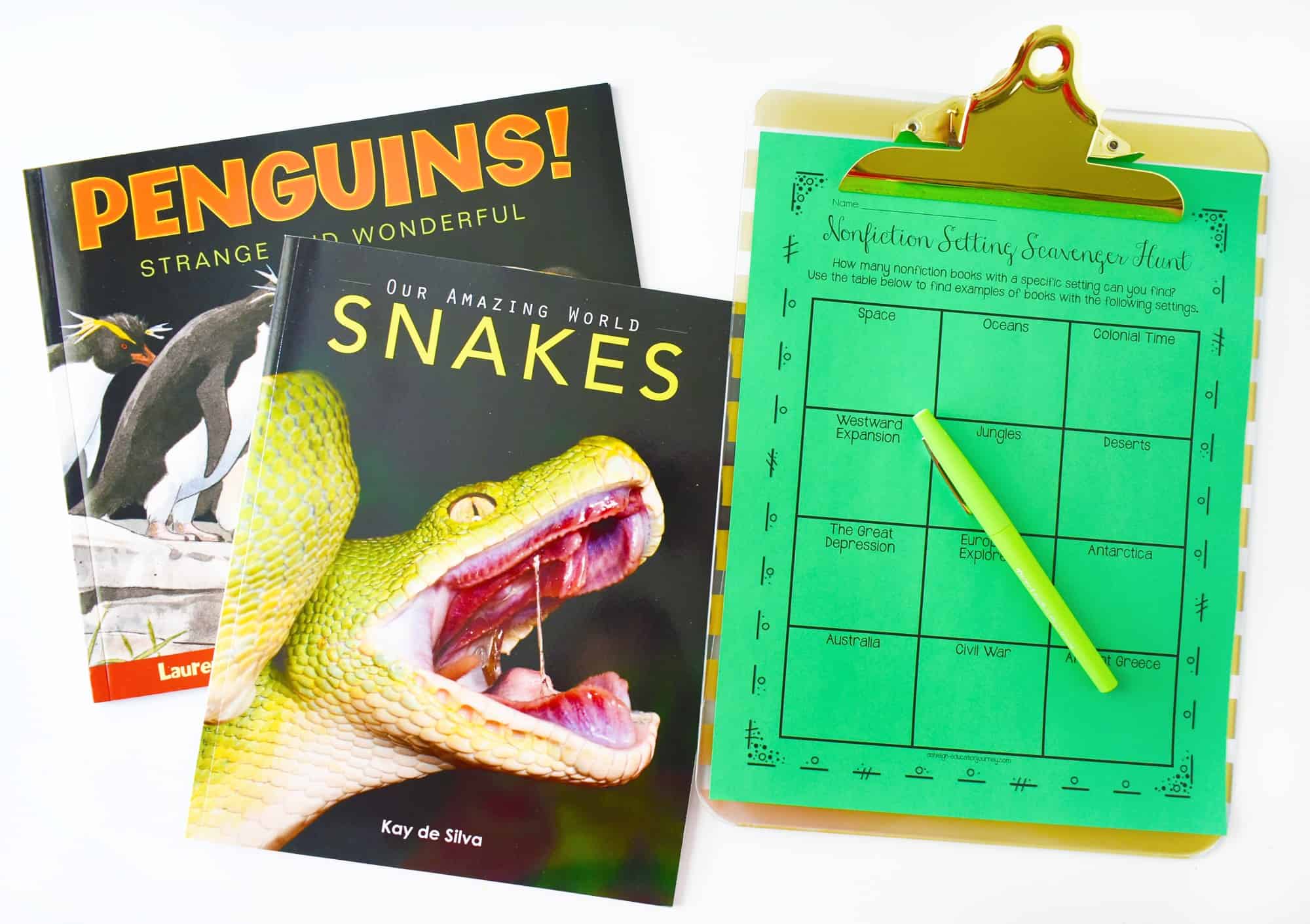 Teaching Setting – Compare and Contrast
Once students have ample experience with identifying the setting and understanding changes in setting, we begin to compare books with similar settings. To do this, I read parts of Orphan Train Rider: One Boy's True Story by Andrea Warren. Students compare this text with the fiction text Train to Somewhere. Students work together to create a Venn-diagram that compares and contrasts the setting with the two texts. An added bonus, is that this gives students experience with first hand information, which will come up later in the informational text standards. Students are always captivated by this part of history, because they simply cannot image something like that even existing.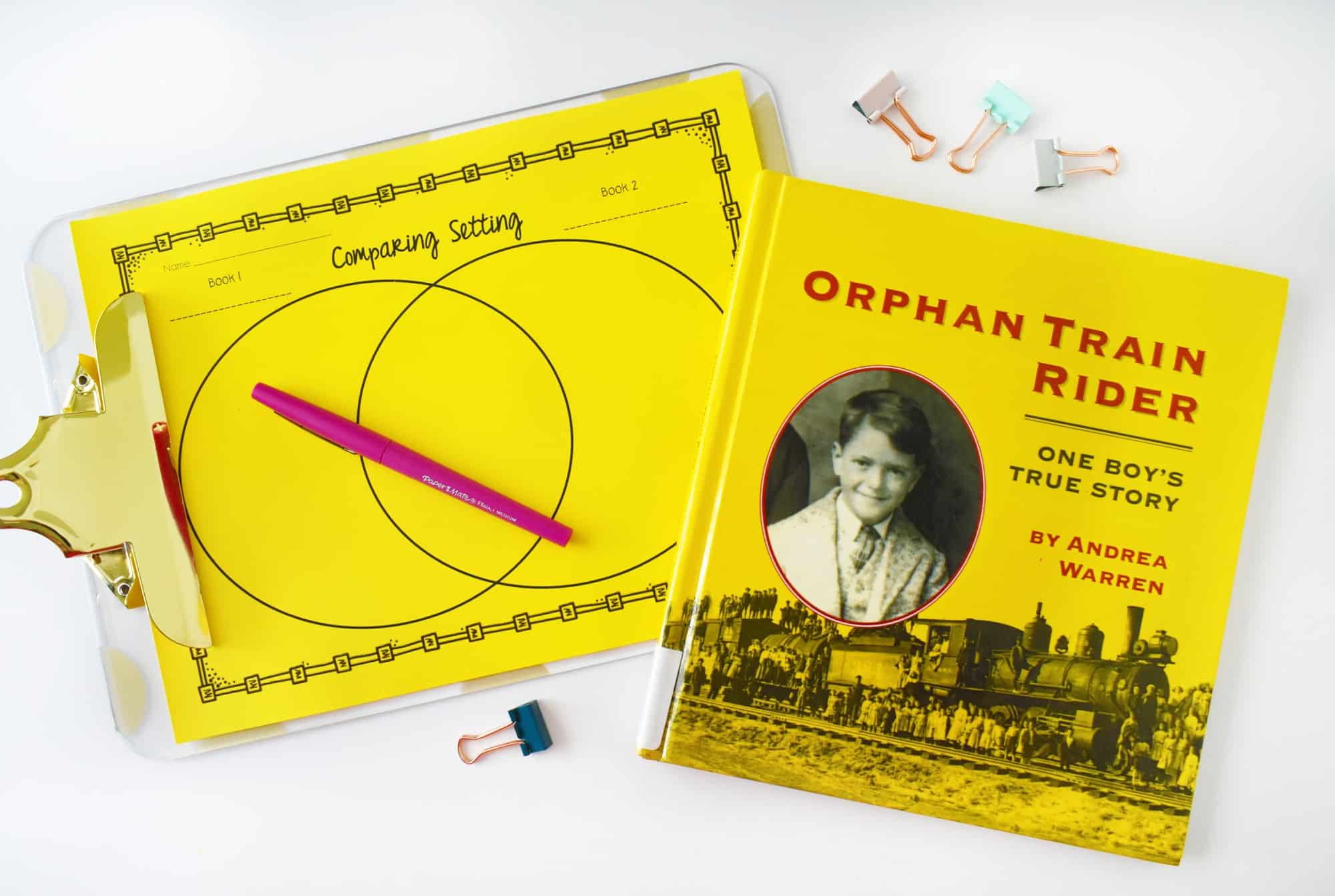 Responding to Literature
Once I feel that my students are ready to progress to applying what they've learned through written response, I have students write a reading response essay on the importance of the setting in Follow the Drinking Gourd.This is another book where the setting plays a significant role on the text, and there is a change of setting in the book. As students write, they are required to using quotes and evidence from the text to support their thinking.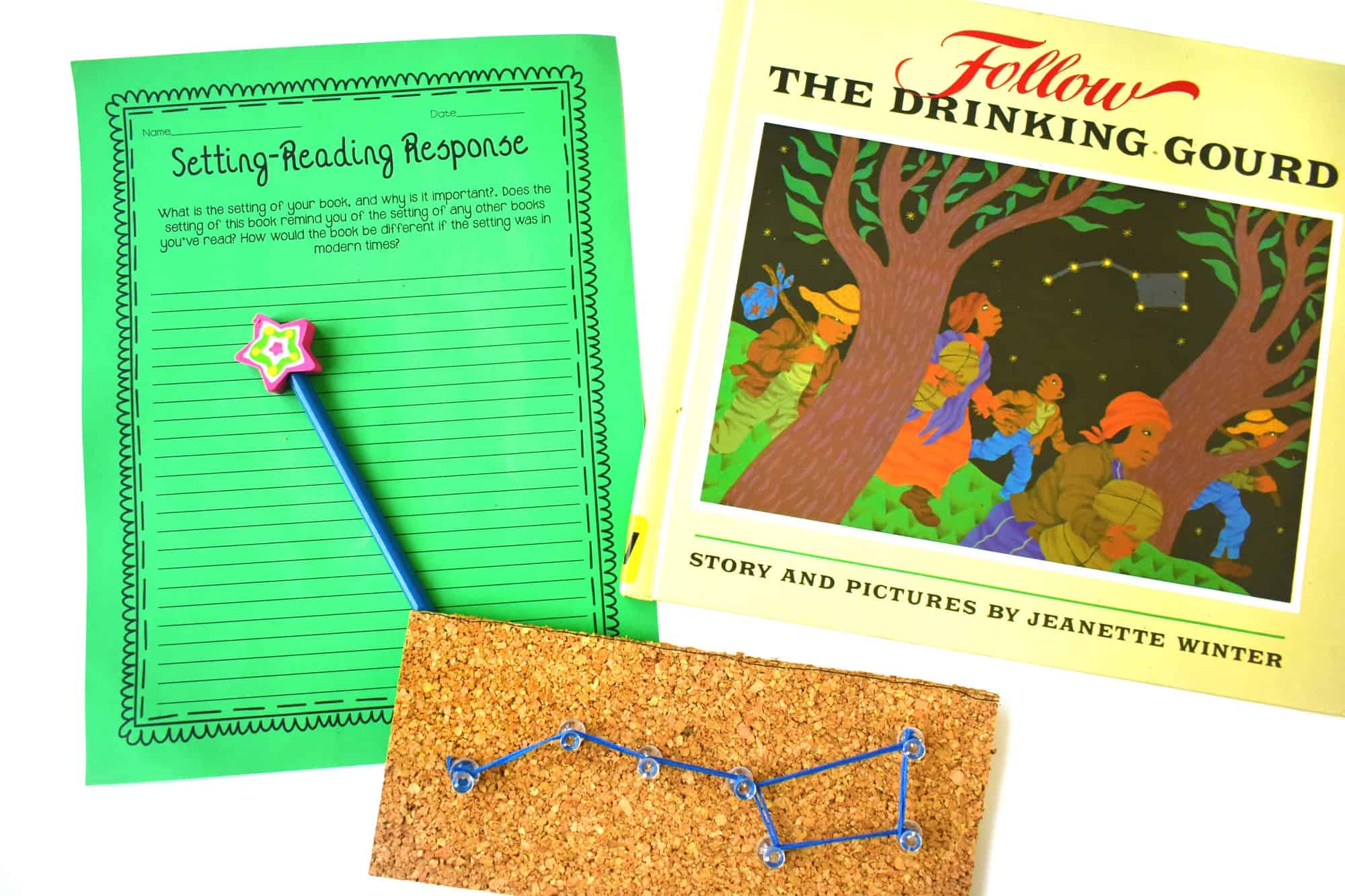 The teaching setting with mentor text lessons above can be found in my Reading Unit 2. However, if I ever need an additional lesson to teach setting, I always use Stephanie's (Teaching in Room 6) cutting up setting lesson. In this lesson, you read students a chapter from a book that has a very descriptive setting. I always use Tuck Everlasting's first chapter. I type the chapter and print a copy for each student. After reading the chapter, students create a drawing of the setting, but they can only add things that appeared in the chapter. Students cut out the text evidence for each part of their drawing to prove their thinking/drawing. Seriously, this is an amazing lesson!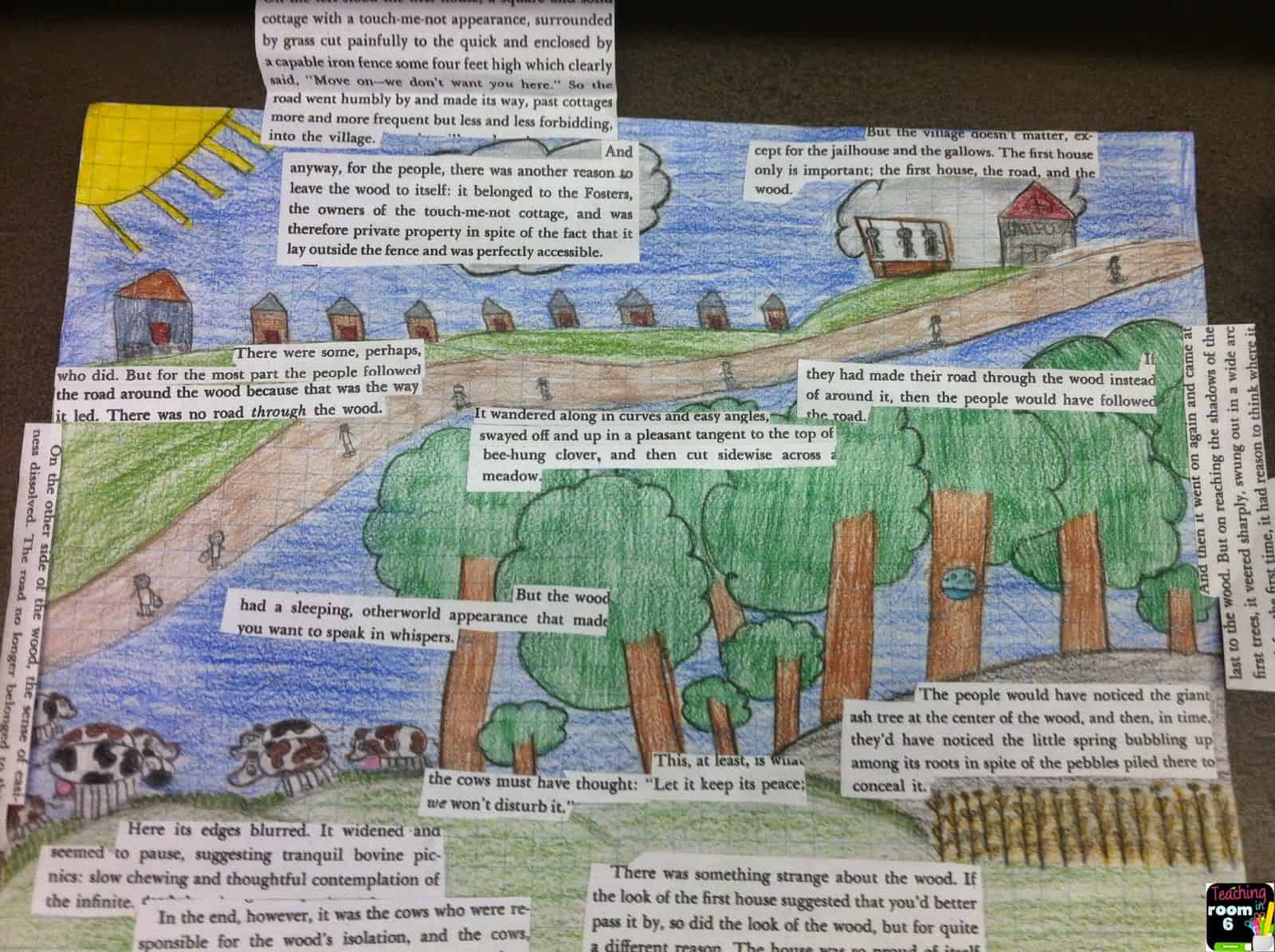 With the combination of these lessons, I'm typically ready to wrap up setting with a formal assessment and move to our other story elements. A blog post for those is coming soon! If you'd like to learn more about reading workshop, be sure to check out this post!