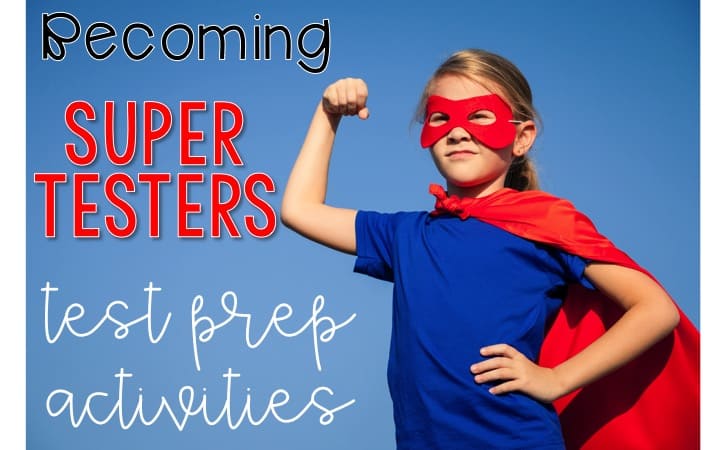 High-stake testing evokes a passionate response in almost all teachers. I have strong feelings, but that is for a whole other blog post. For now, I'm just accepting that as long as I teach upper elementary, standardized tests are going to be part of my life. Regardless of my feelings, my students will have to take a high-stakes test this spring, and my value as a teacher will be judged on my students' scores. No pressure, right? I've known people who believe that teachers should not do any test prep whatsoever, and I've heard of others who more or less stop teaching to prepare for state tests. Personally, I think you have to find a good balance of preparation, and I try to avoid either extreme.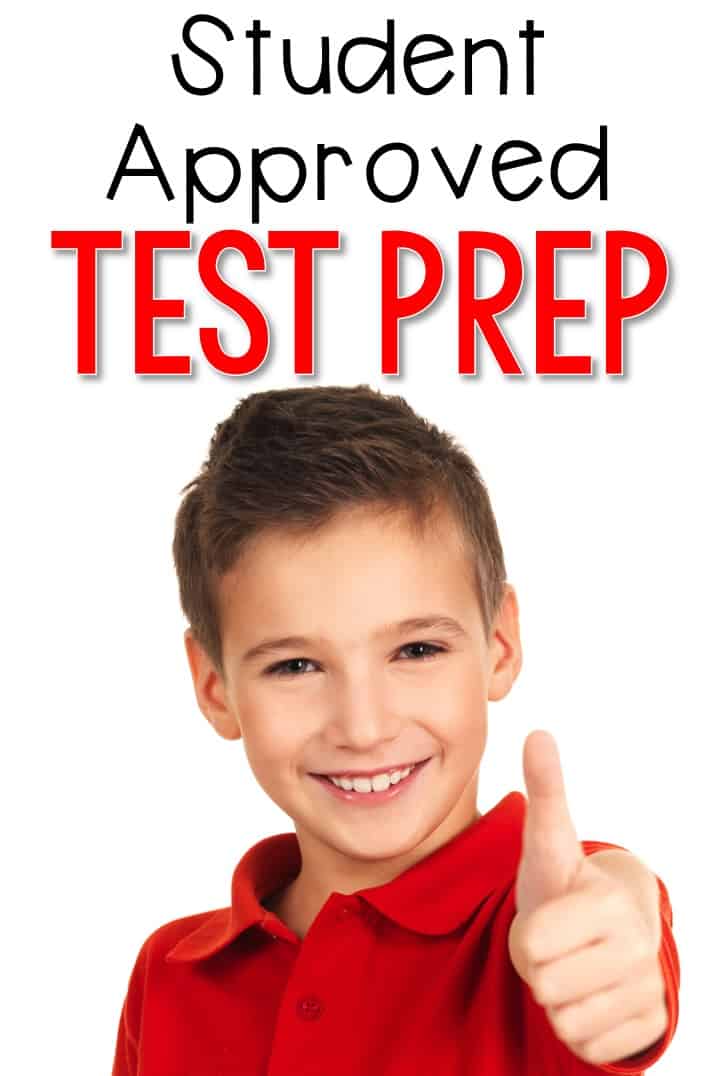 I'm an avid believer that the absolute BEST test prep is high quality instruction all year long. I do not teach for the purpose of testing. However, I recognize the need for review and teaching students how to test in the format that they will be tested. I also don't believe in cramming huge doses of test prep the month before testing, so I begin adding short doses of test prep into my instruction. This blog post shares ways I incorporate test prep into my instruction. Hopefully you'll find a few ideas you can use!

Assessments
My students typically have very little experience with multiple choice questions, so they are easily tricked by wrong answers and often try to choose the first answer that could possibly work, rather than the best answer. I typically feel confident about my students' basic math skills and conceptual understanding of the math concepts I've taught, but I'm usually not confident with their multiple choice testing skills and strategies. I've made a new version of math Common Core Math Assessment that is in a multiple choice format. I really like the original version of the assessments, but I feel that my students could really use the extra practice in a multiple choice format, so I've created one multiple choice assessment for each of the math Common Core Standards.
When I created the questions and answer choices, I tried to concentrate on the style of problems that give my students the most trouble common error patterns when creating my answer choices. I use these assessments along with my short answer assessments. This is a great way for me to authentically integrate test prep into my assessments. Of course, this isn't the only format of assessment I use, because I certainly try to differentiate my assessments with a combination of traditional assessments, performance tasks, projects, and portfolios.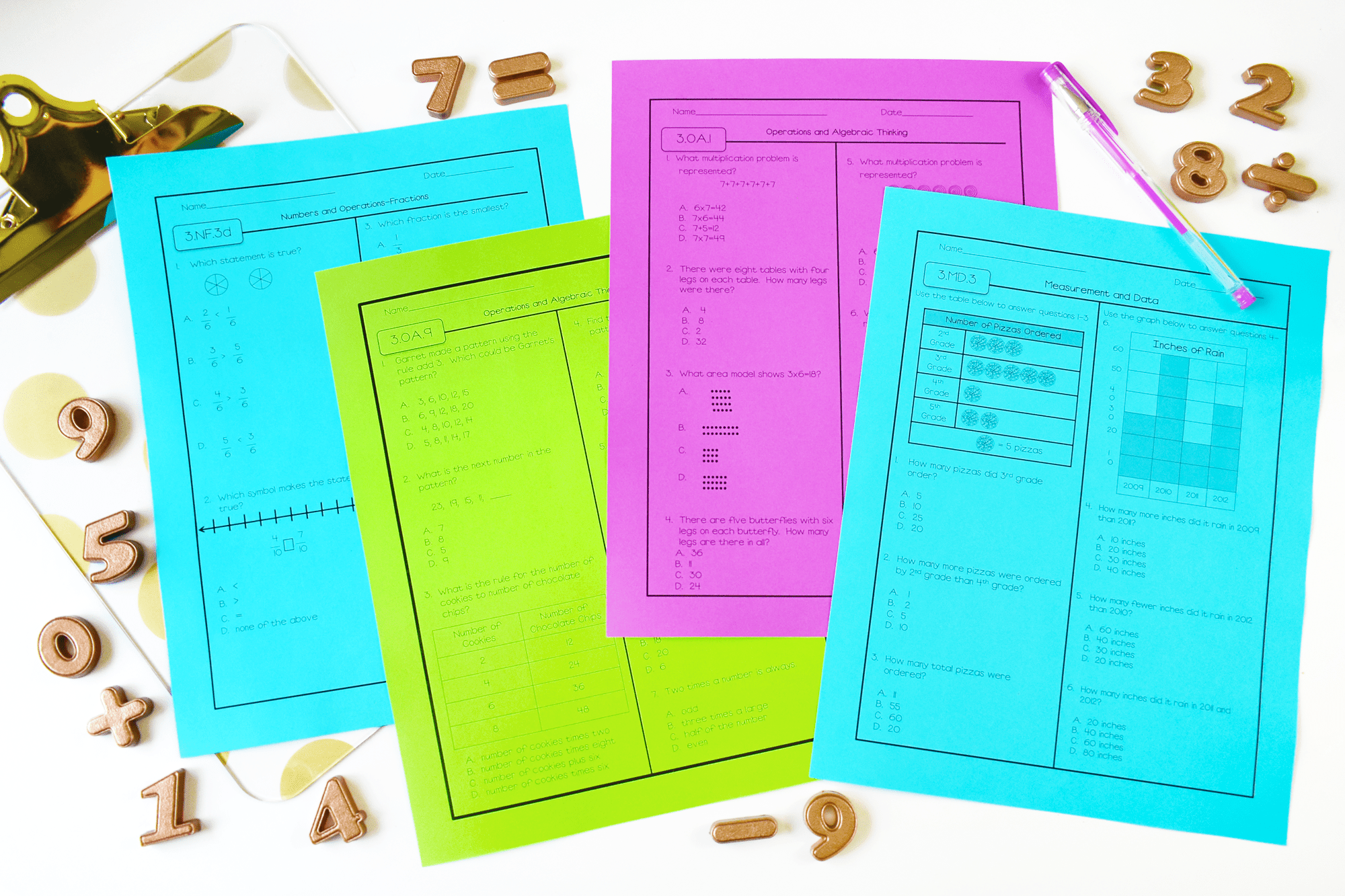 Assessments in Use
I've already started using these assessments with my students, and it has definitely alerted me to some areas we need to go back review. After I give an assessment, I group students according to what they need to work on. For instance, I always have a handful of students that just need to slow down and think about their answers, so I'll pull those students back and meet with them for a few minutes. I may have another group who did well but got confused on one or two questions, so I'll meet with those students to discuss the wording of the question and how and why they were confused on that question, which usually doesn't take too long. I'll spend a great deal of time with my students who truly did not understand a particular concept. While I am meeting with groups and individuals, my other students are working in stations as usual. Here's a look at the new test prep assessments.
I also use my Constructed Response Math Assessments for assessments, because this is another way students are expected to demonstrate mastery of a concept or topic.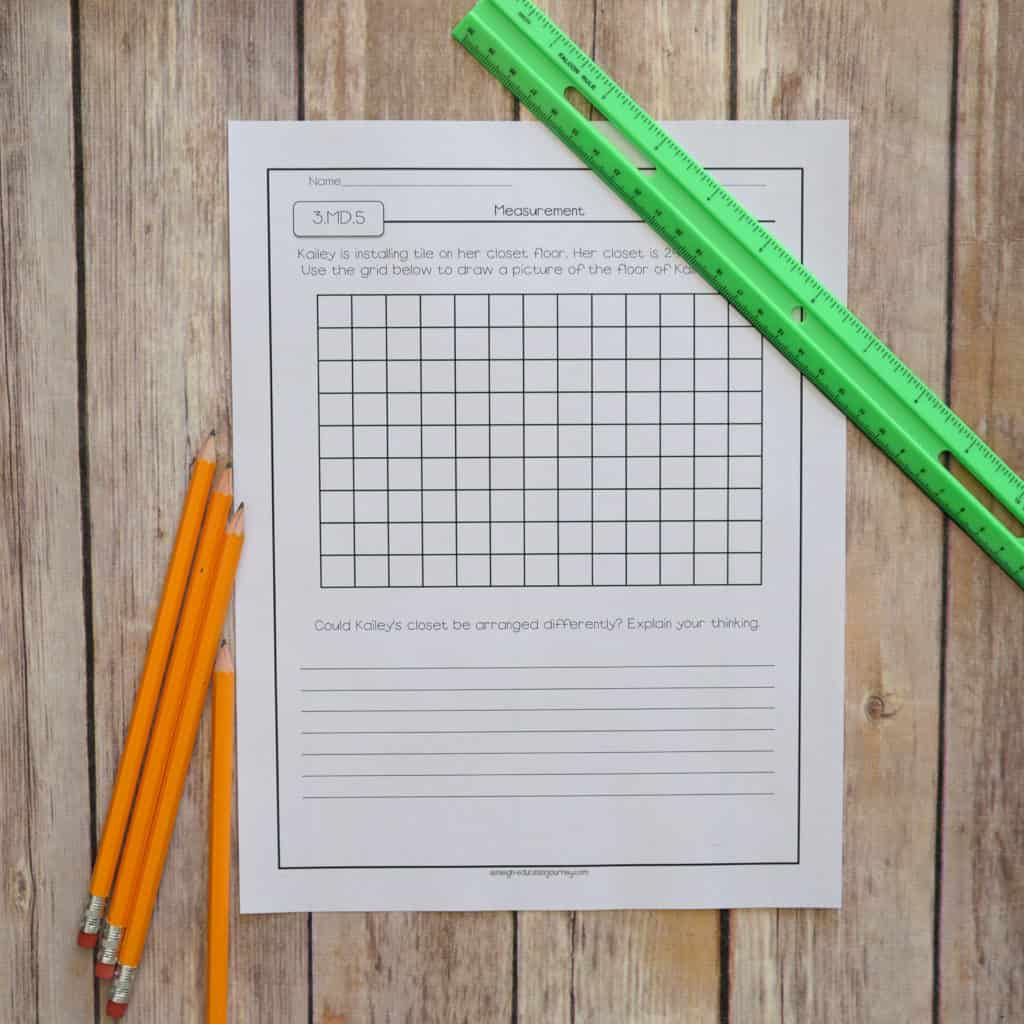 Spiral Review
Consistent spiral review is another essential component of test prep. Regular practice allows students to more easily store challenging skills and concepts in their long term memory, and it makes retrieval of those topics easier for students. One of my favorite quotes is, "practice makes permanent". As much as I believe in the importance of spiral review, it's hard to balance the need for spiral review with the need to continue moving forward with instruction. I typically incorporate my spiral review into my students' morning work, homework, and centers.
Morning Work
I've written several different blog posts about my morning work, so I'm just going to give a brief overview. To learn more, you can start here. One assignment in our morning work folders are Weekly Word Problems. Students independently complete three word problems everyday, they write their own word problem on Friday.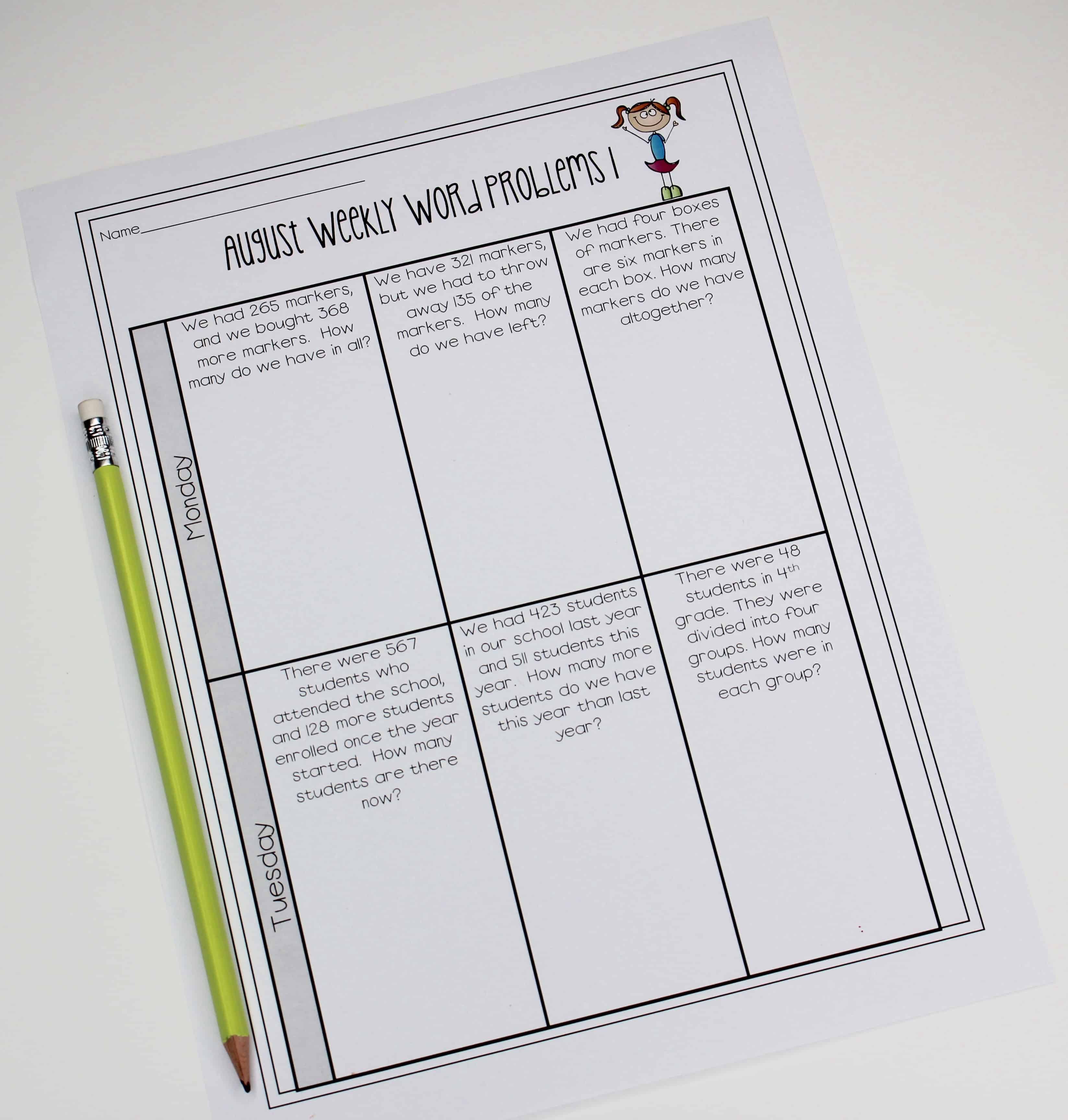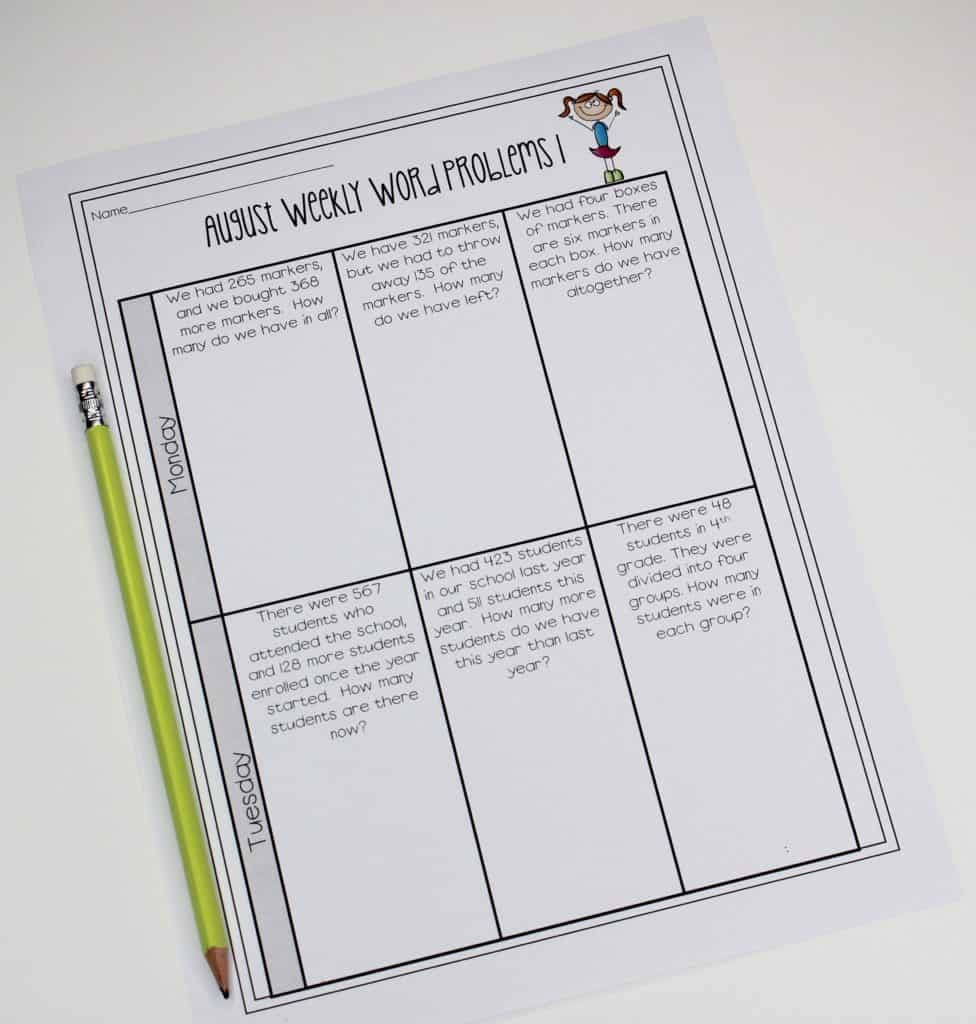 Another activity is the Number of the Day, which I also love because of the repetition of skills practice for third and fourth grade standards.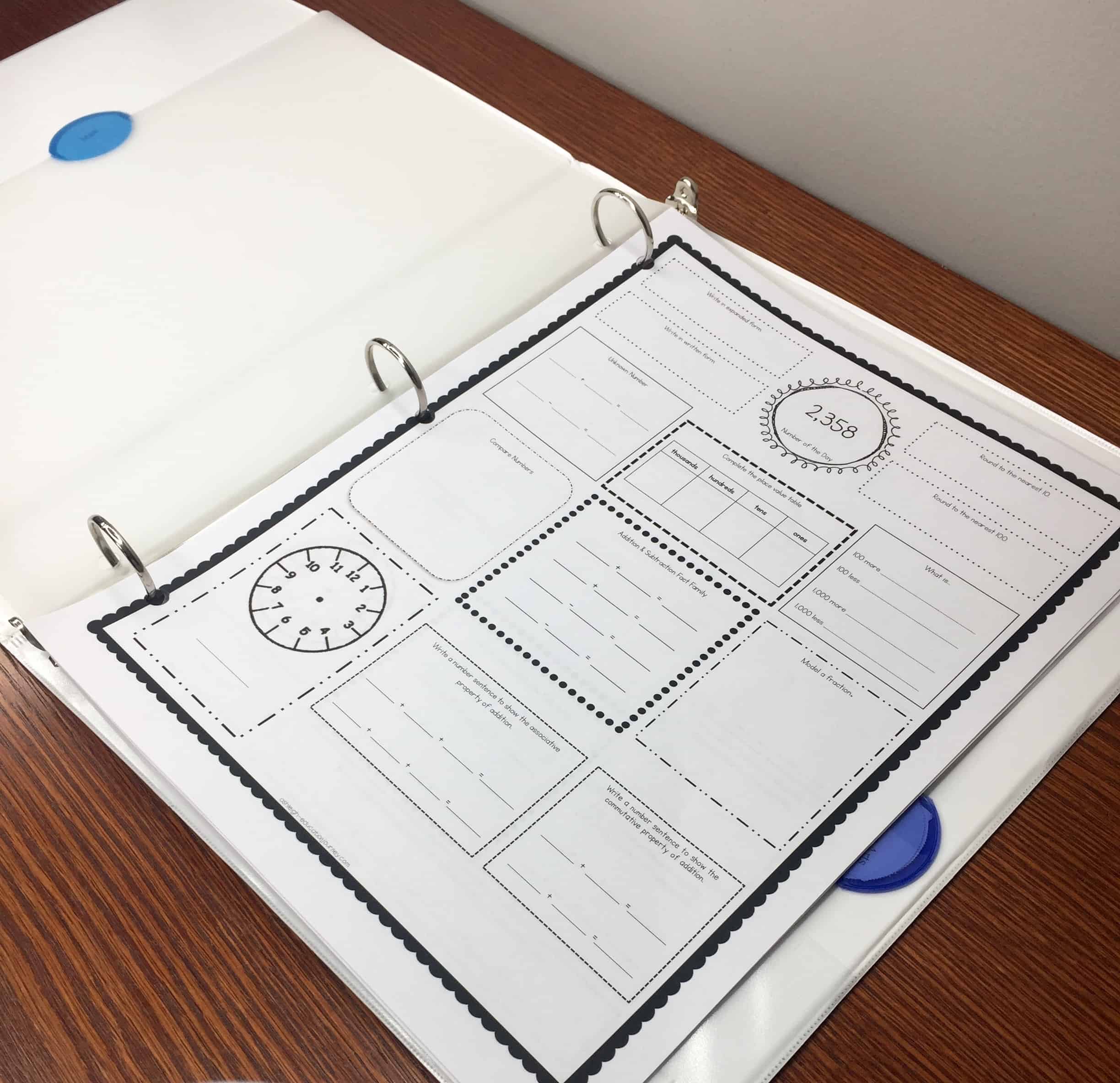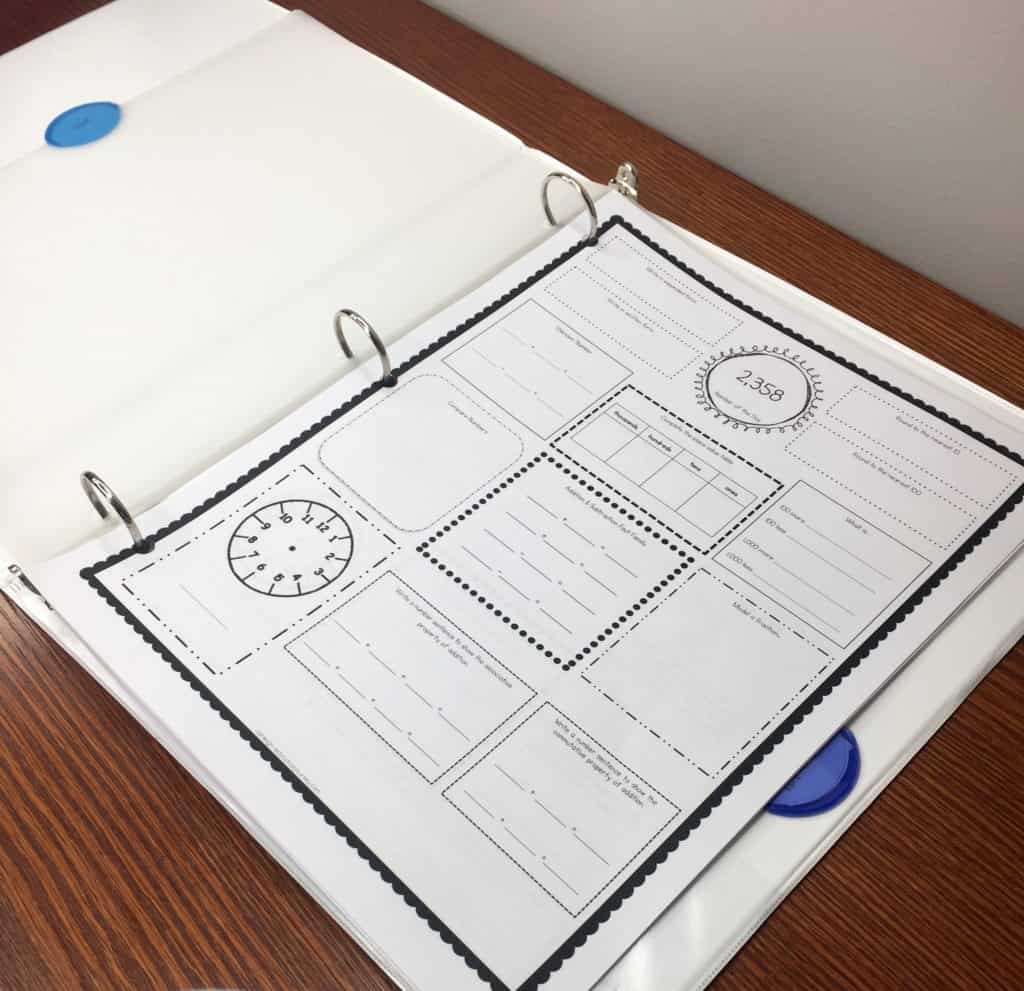 Language Arts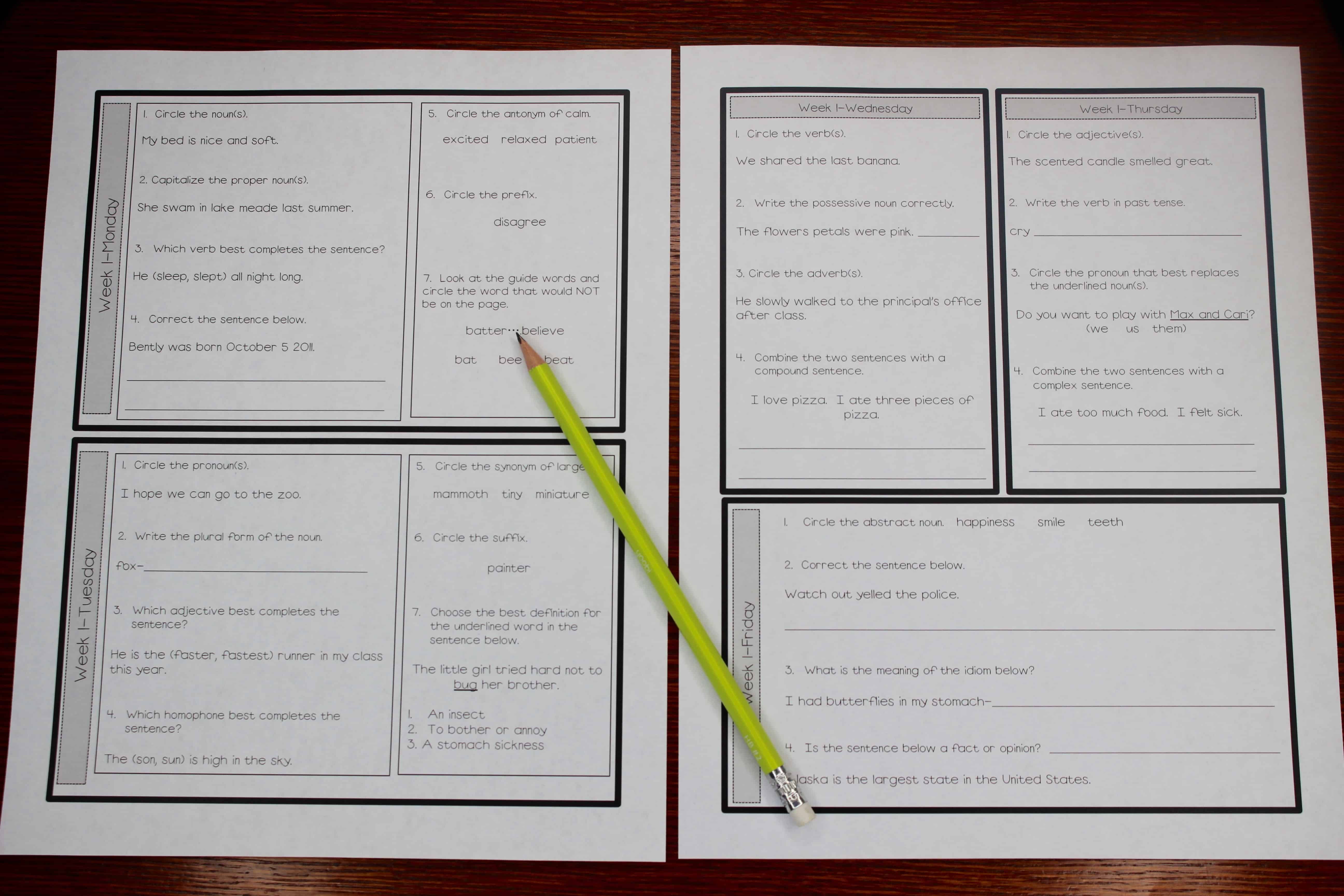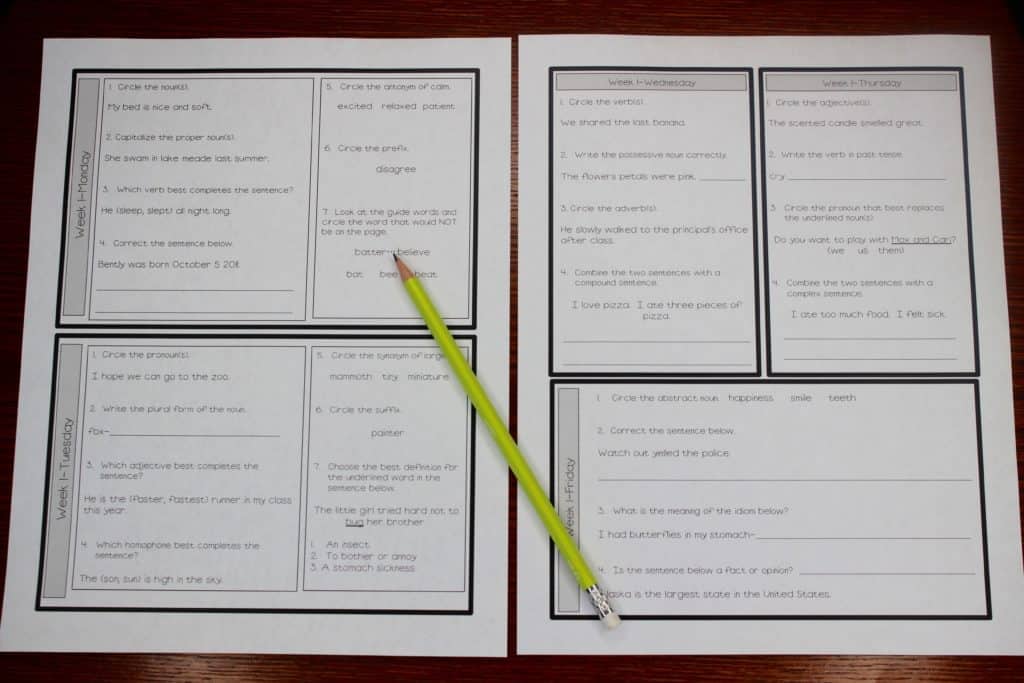 I do change things up a bit on Fridays. Rather than having my students complete their typical morning work, they complete what we call "Super Testers", which is another form of spiral review. I particularly love this review, because it's presented in a multiple choice format. The questions and incorrect answer choices were all deliberately added in specific ways to ensure my students would be prepared for their high stakes test. My students complete the assessment independently, and we grade them together in class. Each student has a pen the she/he uses to grade their assessment. We discuss each question, and students keep track of what they've missed.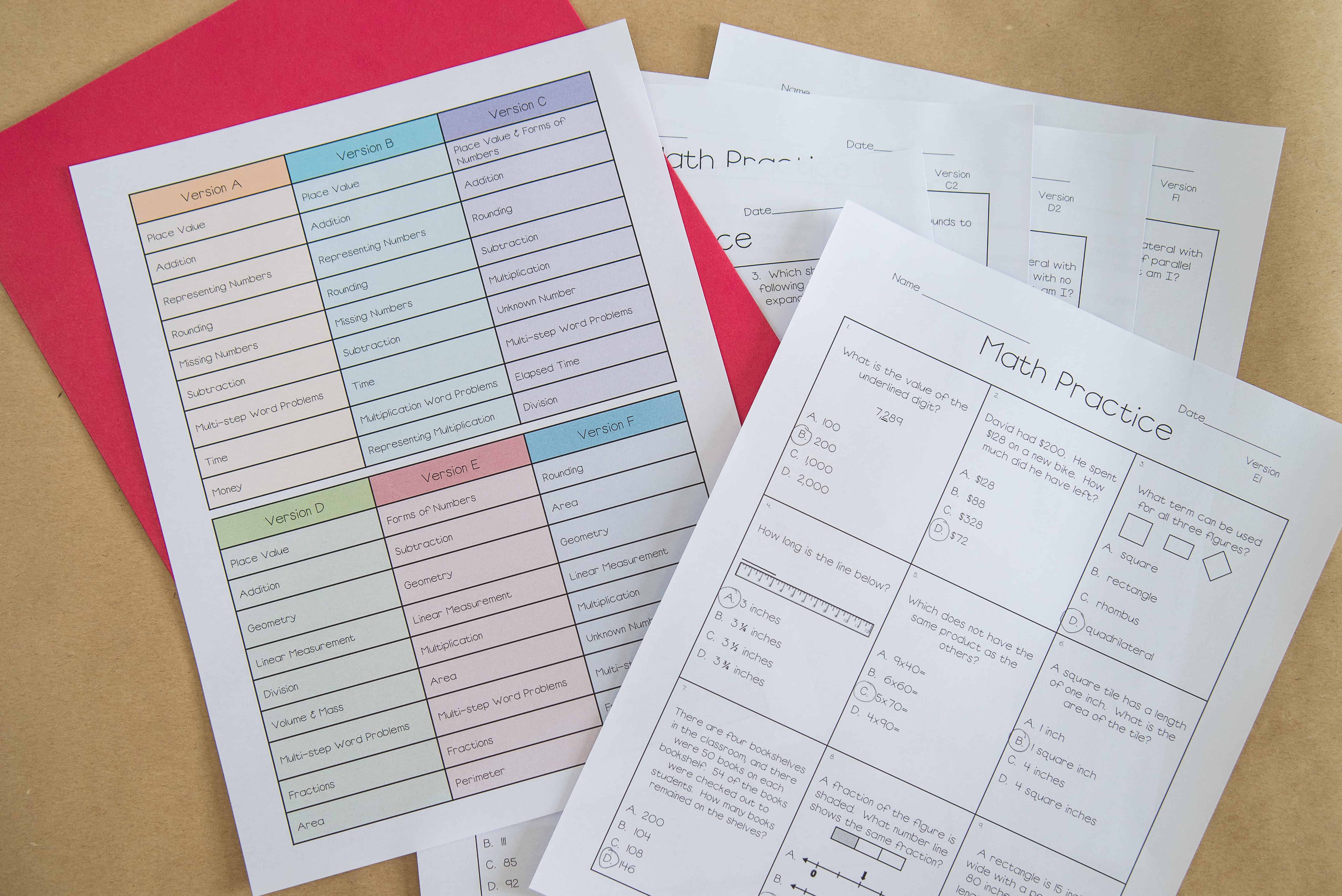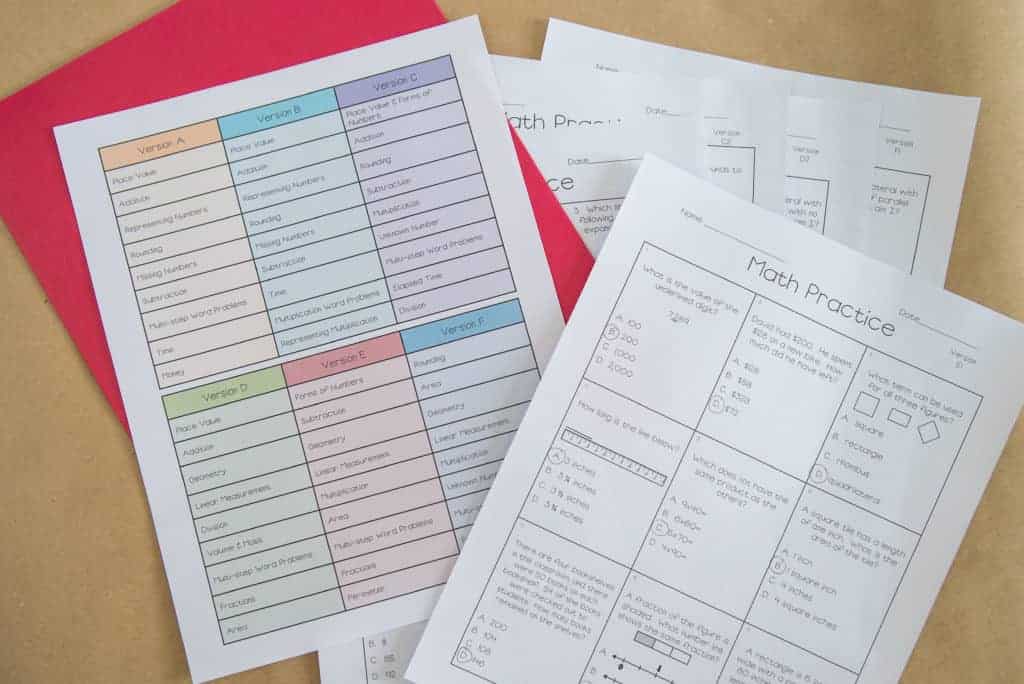 My favorite part of the entire activity is when I complete a line plot that shows how many students missed each question. I cannot tell you how much I've learned from our line plots. I'm also surprised that my students love seeing the line plots too. Each week, they try to collectively beat our line plot from the week before, and we always discuss which problem they missed most frequently and why it was difficult. I have printable line plots and bar graphs that you can download here!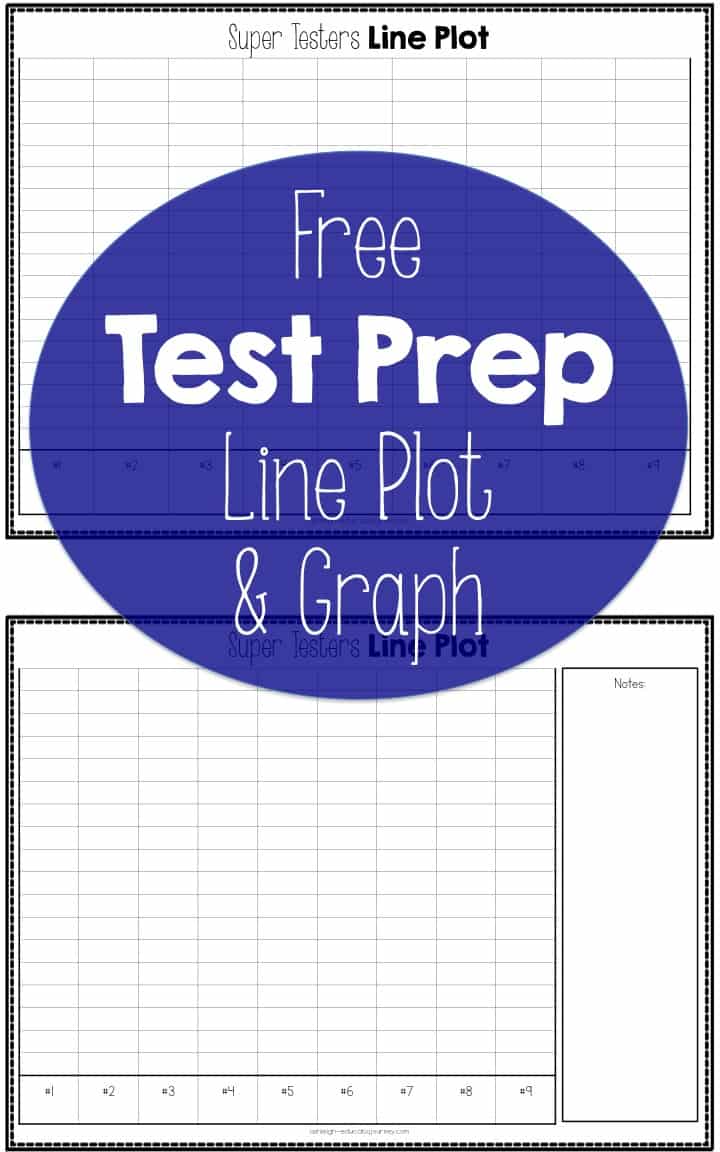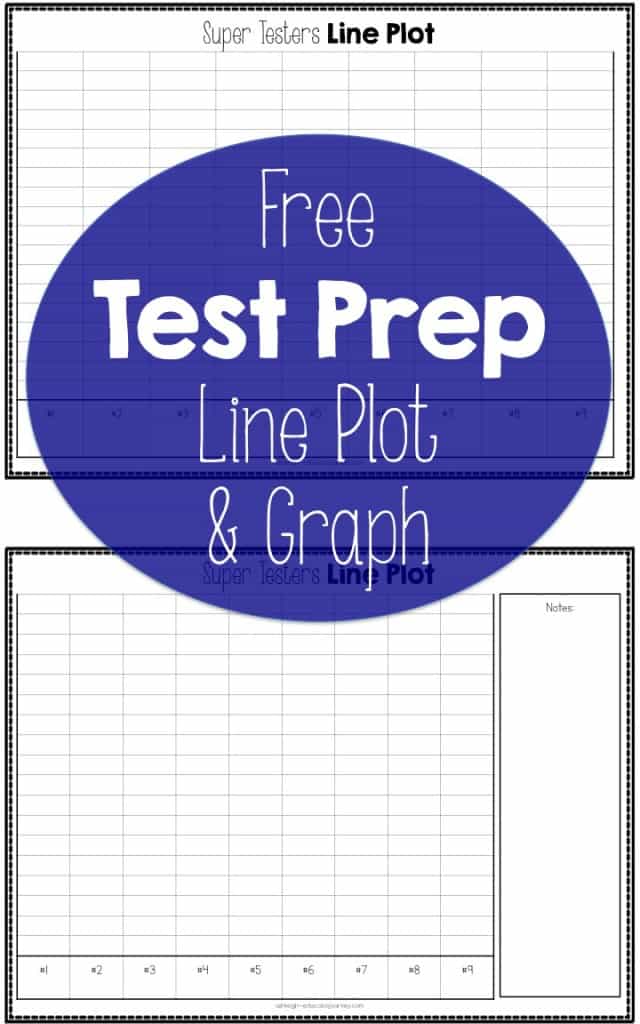 Homework
I know there is a lot of debate about homework. In fact, I wrote a blog post titled, "The Great Homework Debate", which you can read here. There is an expectation for me to send home homework, so I do send it home. However, I try to keep it to a minimum. I send home a spiral math review and a spiral language review. I have yet to make a fourth grade version of the math review, so that's VERY high on my to-do list! The math spiral review begins wither easier problems and grows in complexity as the year progresses.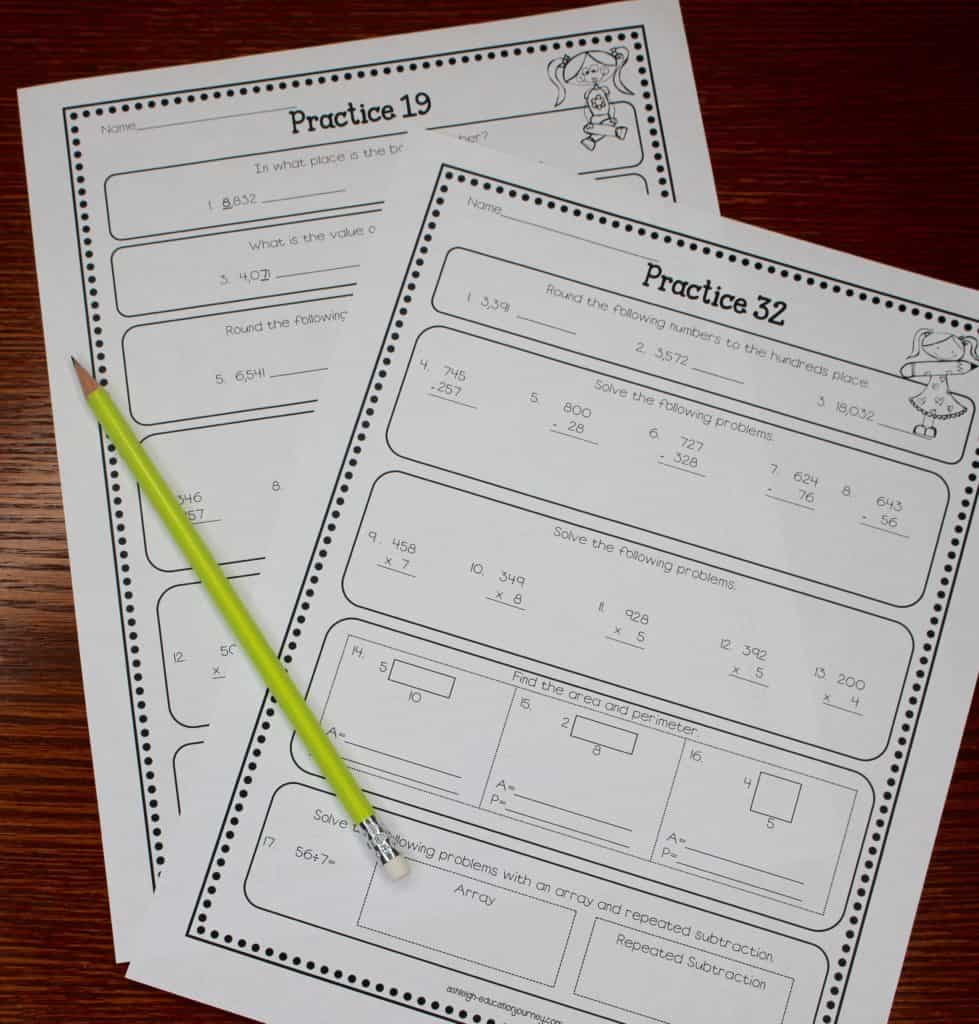 I do have a third grade and fourth grade version of the spiral language review. These go over every single standard pertaining to that grade level. These were no joke to create!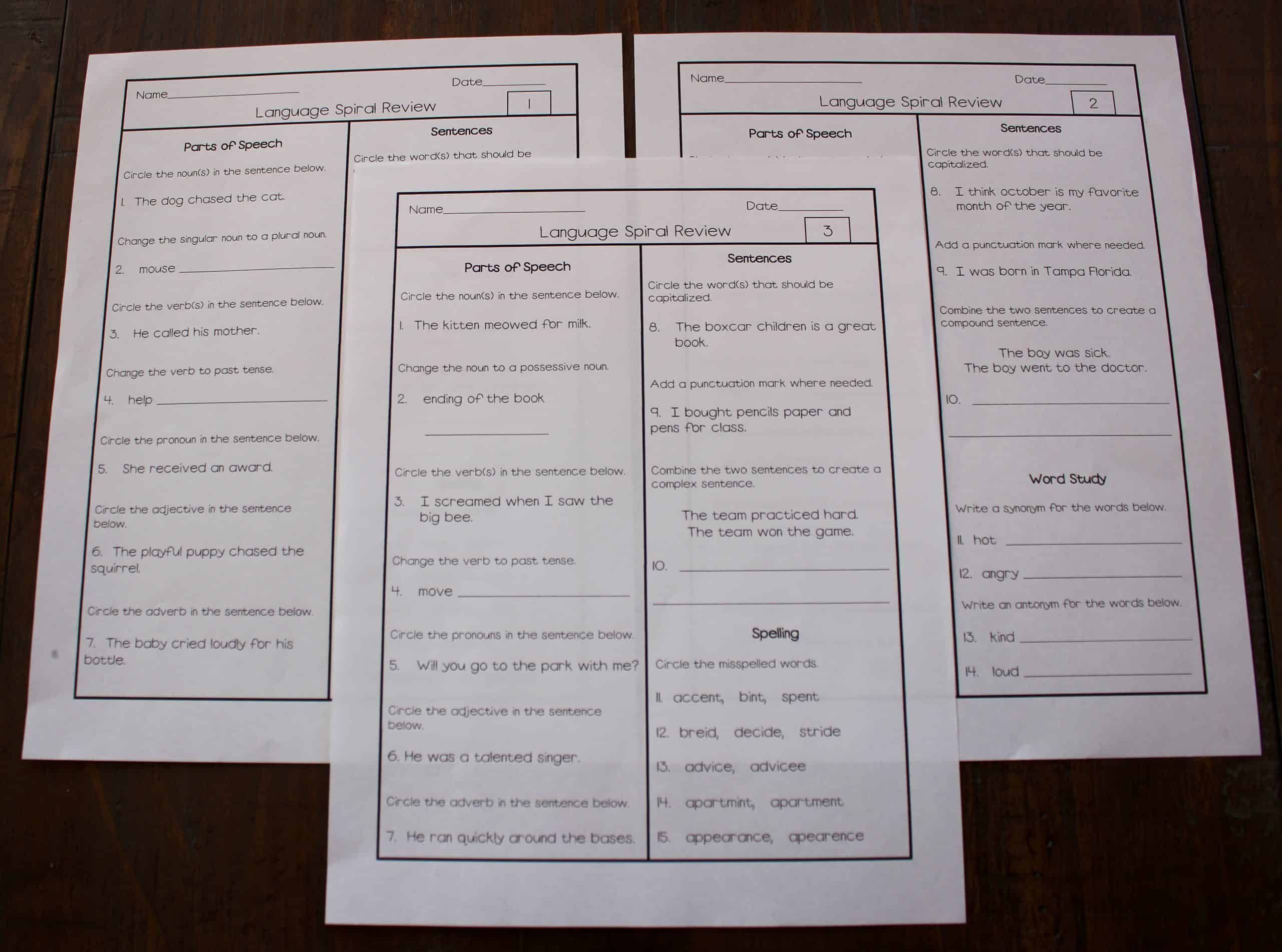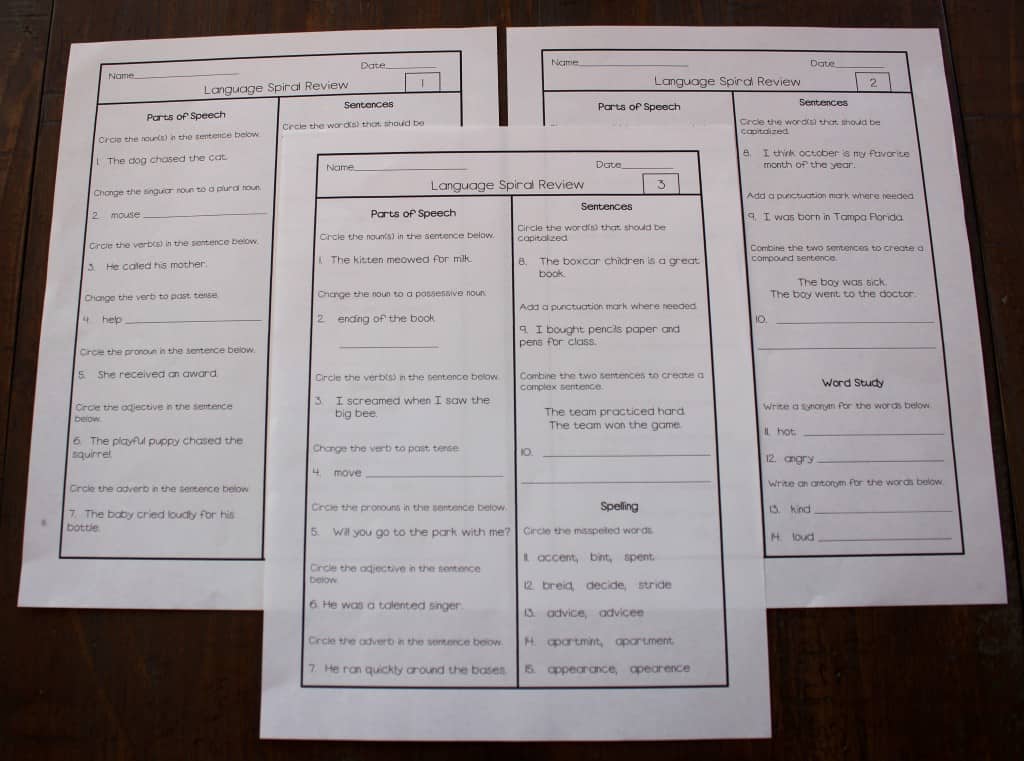 Centers
I also use a set of spiral review task cards in my math centers and my language arts centers. I change them out each month, and they increase in difficulty and the amount of content reviewed. In my TpT shop, I have sets for: 3rd Grade Math, 4th Grade Math, and 3rd Grade Language Arts.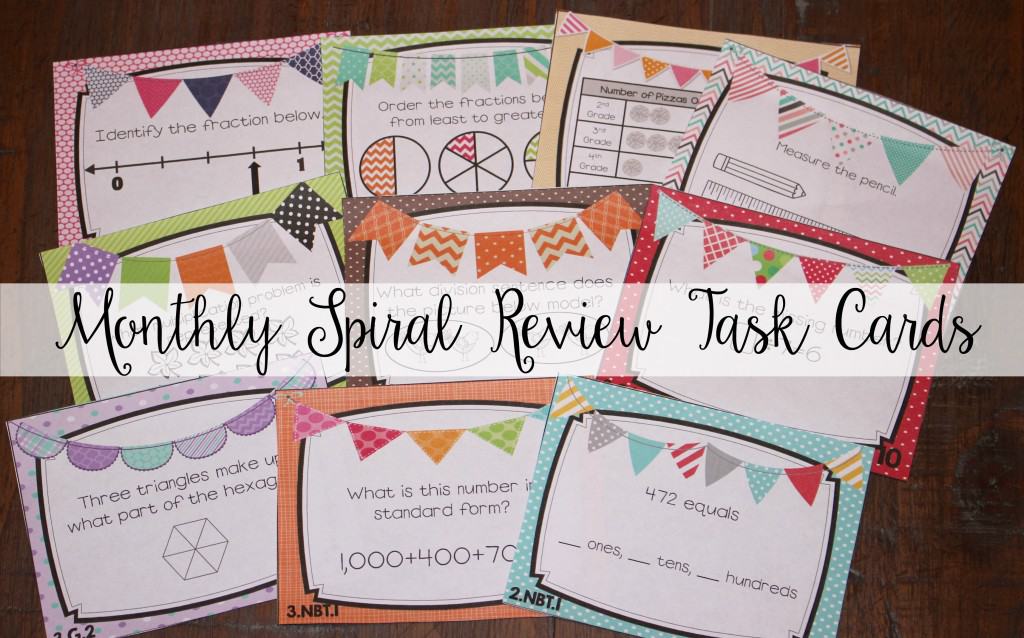 Games
Games are a great way to review for state tests! One of my students' and my favorite ways to practice academic vocabulary is through a game called Mile-a-Minute. One of the best parts of the game is it requires very little preparation. All you need is a projector and vocabulary slides (I use PowerPoint) and you're ready to go!
Earth Science Test Prep Game
In the example below, Earth Science is the category and the words listed below are terms I want my students to know.
How to Play
This game is very similar to the game "Taboo". You will need to assign each student a partner (my students sit in groups of 4, so I just pair up students who sit beside each other).
Tell one partner to face the projector's screen and one partner to face the opposite direction.
As soon as students are ready, display a vocabulary slide and tell students to begin.
The partner facing the screen should immediately tell their partner the category and try to get their partner to say all of the terms on the screen by providing clues such as definitions, synonyms, and antonyms.
They cannot spell, give rhyming words, or say any of the words on the list, and of course NO PEEKING.
You can give students a time limit to try to complete as many words as possible. Or, you can play until someone says all the words on the list.
After each round, discuss the terms and what clues students could have used for each of the terms. You can keep playing by having the partners switch spots and repeating the steps with a different slide.
I love this game, because it requires every student in the class to participate at the same time, and I love that students get instant feedback on their vocabulary knowledge. It is fast-paced and exciting for students and is an amazing review at the same time. It is also a great game for when you have a couple extra minutes before or after a transition.
Quizlet
Quizlet is another game that my students love! It's all computer based, and we complete it on our Chromebooks. Groups get questions based on the vocabulary words and definitions. By the end of the game, students will work through all of the vocabulary words. The fun twist to the game is that the terms are divided equally among the students in the group. For example, if I have 24 terms Student A will have 6 of the terms, Student B will have 6 different terms, and so on. Students have to work together to not only determine what is the correct answer but who has the correct answer.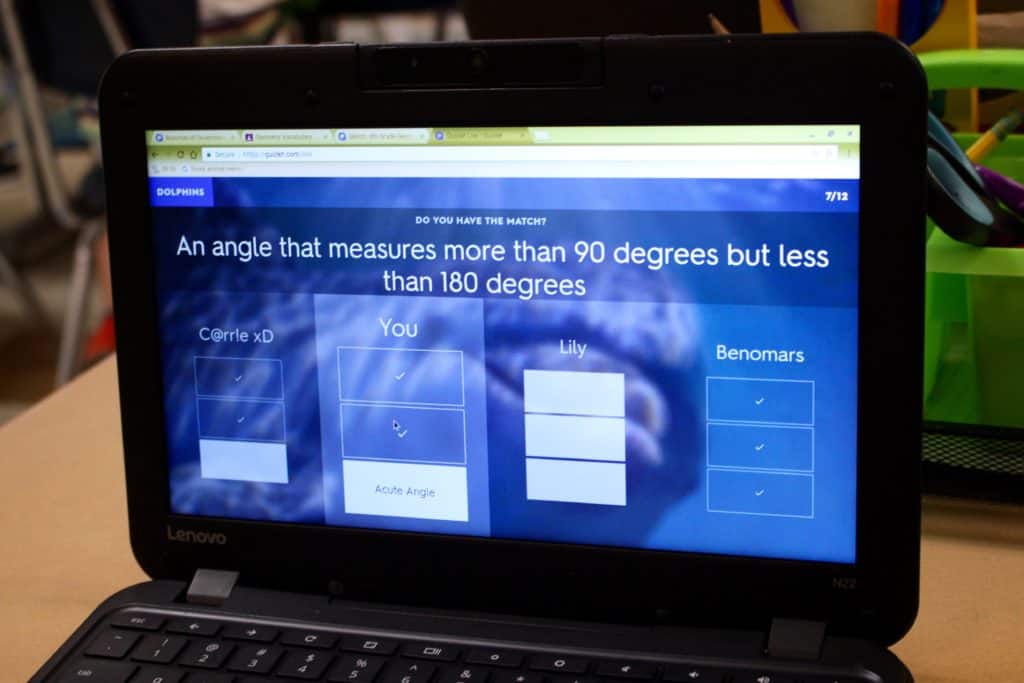 Constructed Response
I also like to heavily reinforce constructed response problems throughout the year, because they are a great way to get students to think deeply about math concepts. I originally hated constructed response problems, but they've now become a natural part of my instruction. You can read more about how I teach constructed response problems here. I teach seven essential steps in solving these extended constructed response problems. I spend a considerable amount of time working on each of these steps with my class. Some of the were fairly easy for my students, and others required a quite a bit of time and practice. I also spent time teaching my students about different types of questions and how to answer each of these questions. Additionally, I created three graphic organizers that my students could use to solve these constructed response problems. I really feel like they needed a visual to help them break down the problem into steps. This makes is so much more manageable for students.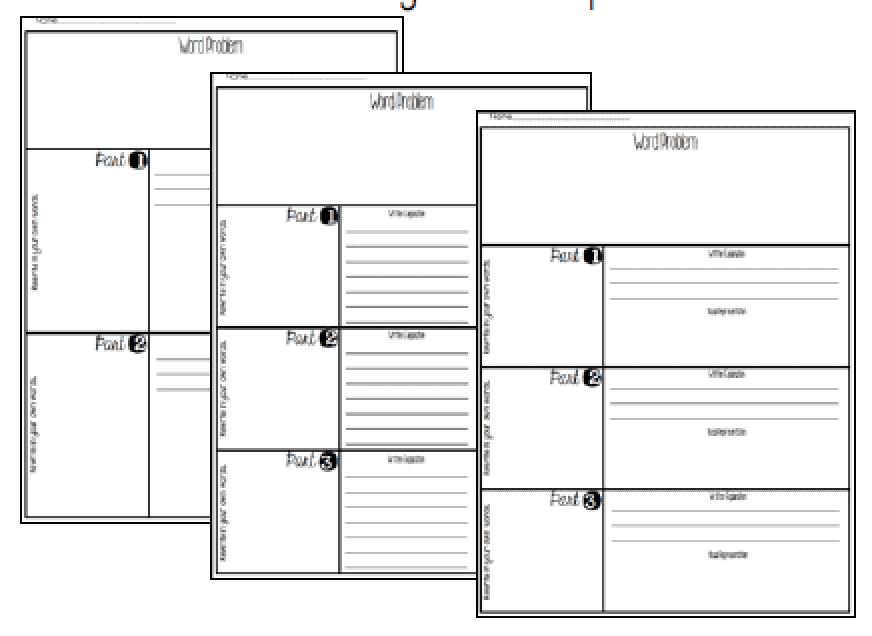 I use either my 3rd grade or 4th grade constructed response pack for extra practice. They have tons of tools for teaching students how to solve extended constructed response math problems. This pack includes posters, bookmarks, graphic organizers, and 30 constructed response questions. I organized the questions into six different categories. This will allow you to build upon your students' progress and gradually increase the level of difficulty of the problems. I am so excited to have this pack ready to use at the beginning of the year, because I plan to give my students one problem a week to complete for the duration of the year. I feel like this will be the best way to prepare them for their high stakes test. And believe me: I certainly learned the hard way that this type of test does take practice!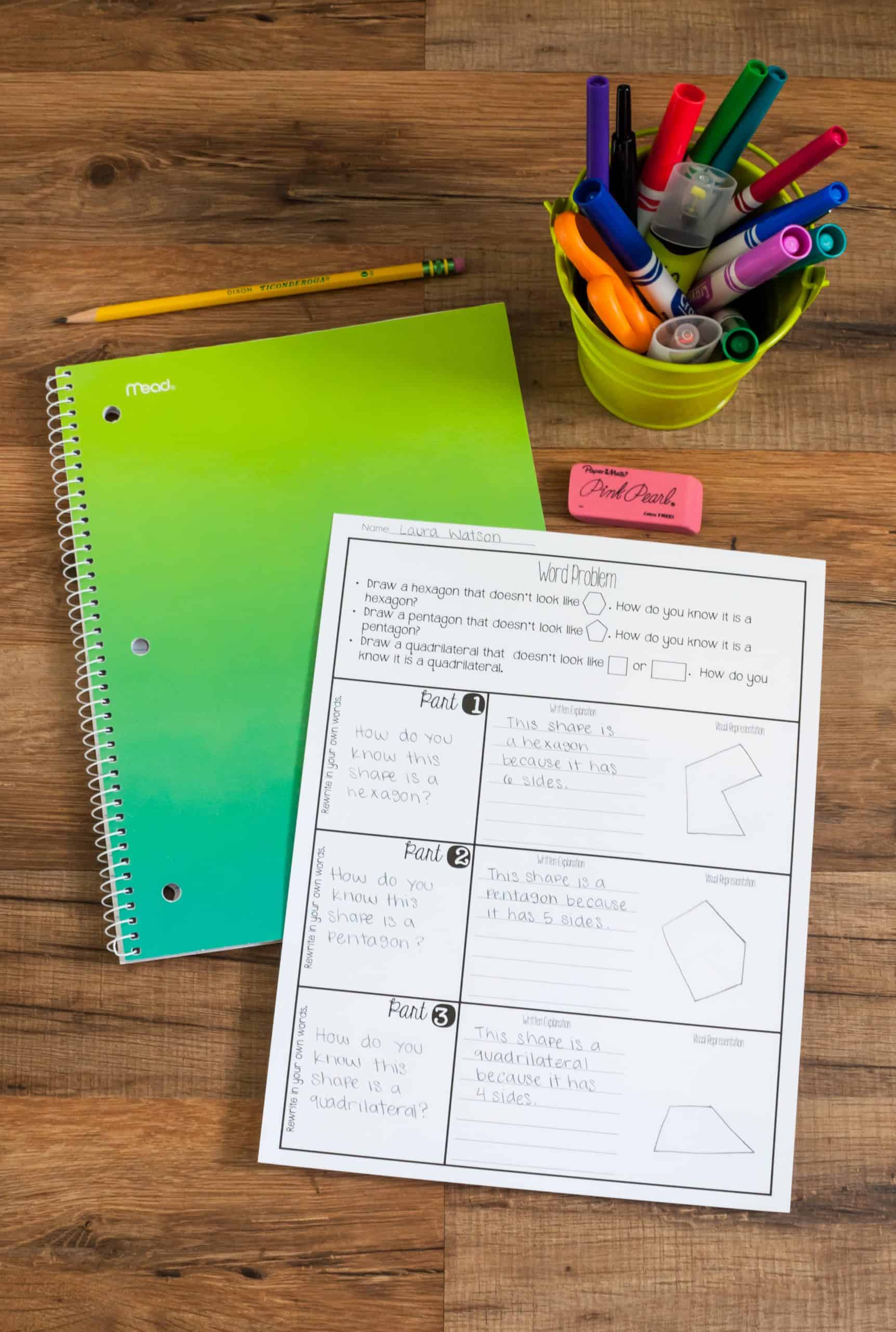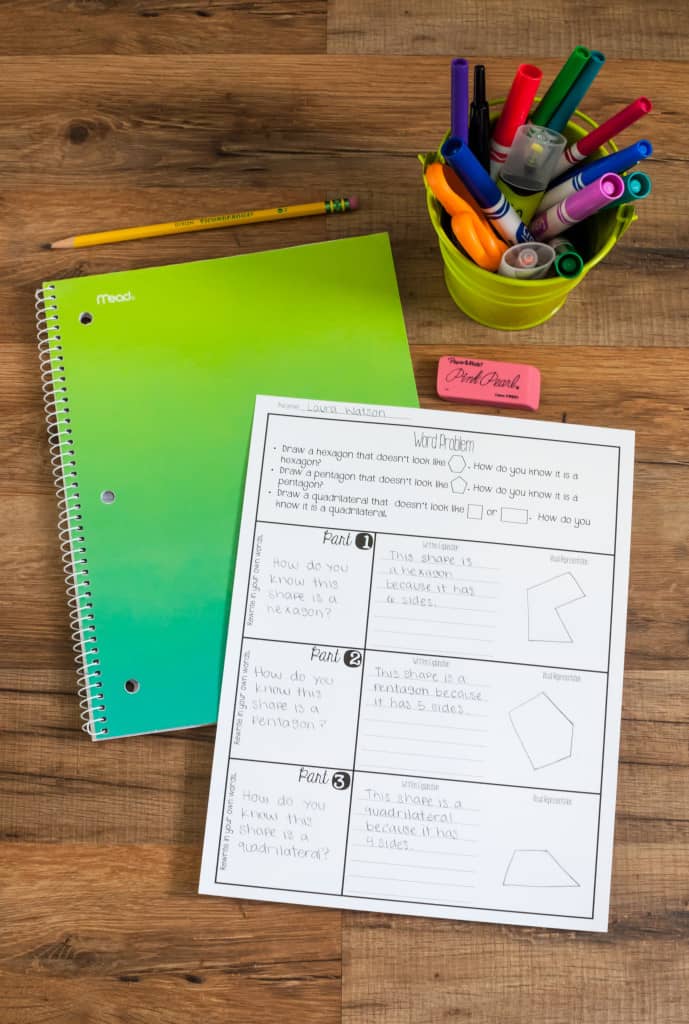 Hopefully, I've given you a few ideas of how to review and prepare for state testing! Let me know if you have any questions.