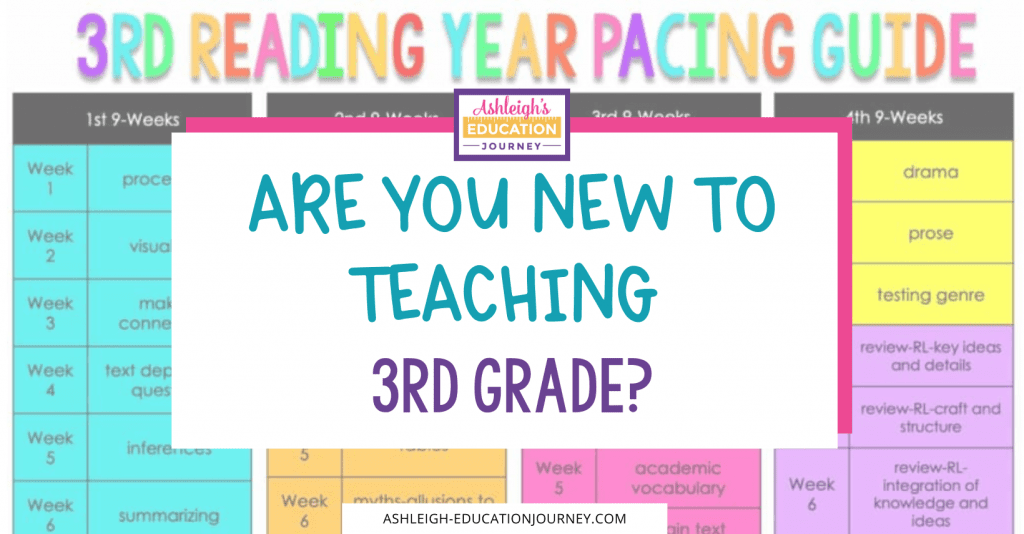 Do you wonder what 3rd graders should know? Are you new to teaching third grade? Or, is it your first time teaching third grade in a long time? If so, you're in the right place! If you're looking for the same post for fourth grade teachers look here!
It's no secret that changing grade levels is hard! As someone who doesn't like change, it's definitely not something I enjoy. Although, I do think the experience helps shape us into better teachers.
I've spent 10+ years teaching third grade, so I've accumulated a lot of resources and ideas. This blog post shares some of my favorite tips, articles, and resources. It's definitely one of my favorite grades to teach, because the kids are still sweet but they're also independent. At this age, they still love to learn!
Classroom Set Up
If you're a new(er) teacher, you can feel pressured to go out and create a designer classroom. That's not necessary. At all.
The priority should be organizing, not decorating, your classroom. Of course, I'm not saying that having a cute or decorated classroom is a bad thing. I spend more awake time in my classroom than anywhere else, so I want an environment that makes me comfortable and happy.
But, you don't need to go out and spend lots of money creating a Pinterest classroom.  Make sure your room is clean, not too busy or distracting, and organized.
You can see my classroom here! You can read more about organizing your classroom here.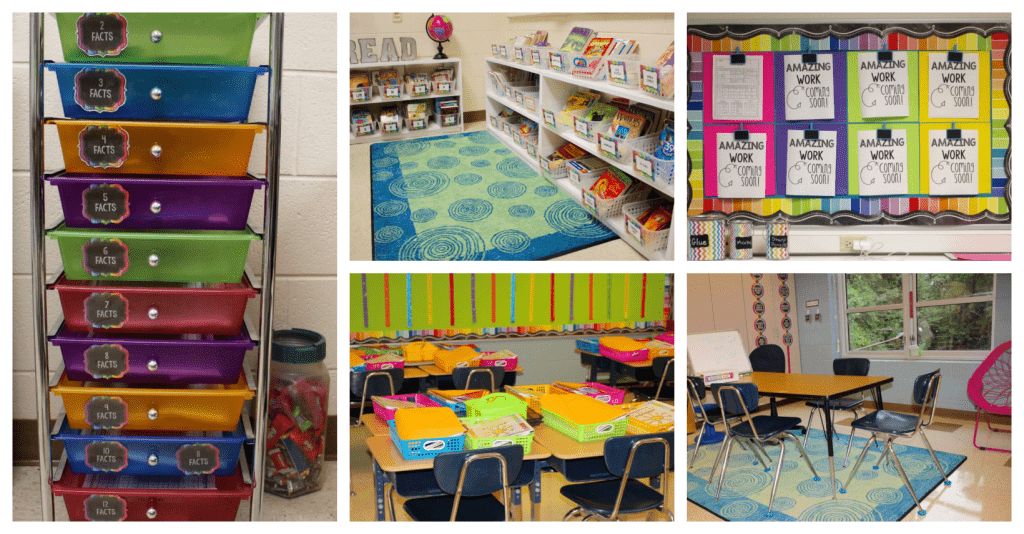 Pacing Guides
It's important to begin the year with a plan. Of course it's necessary to keep in mind that it's just a guide, nothing that should be set in stone. Below are my 3rd grade reading and math pacing guides, which gives you an idea of what 3rd graders should know. You can download a copy of the pacing guides here. If you'd like to develop your own pacing guide, you may enjoy this blog post on Planning For The Year.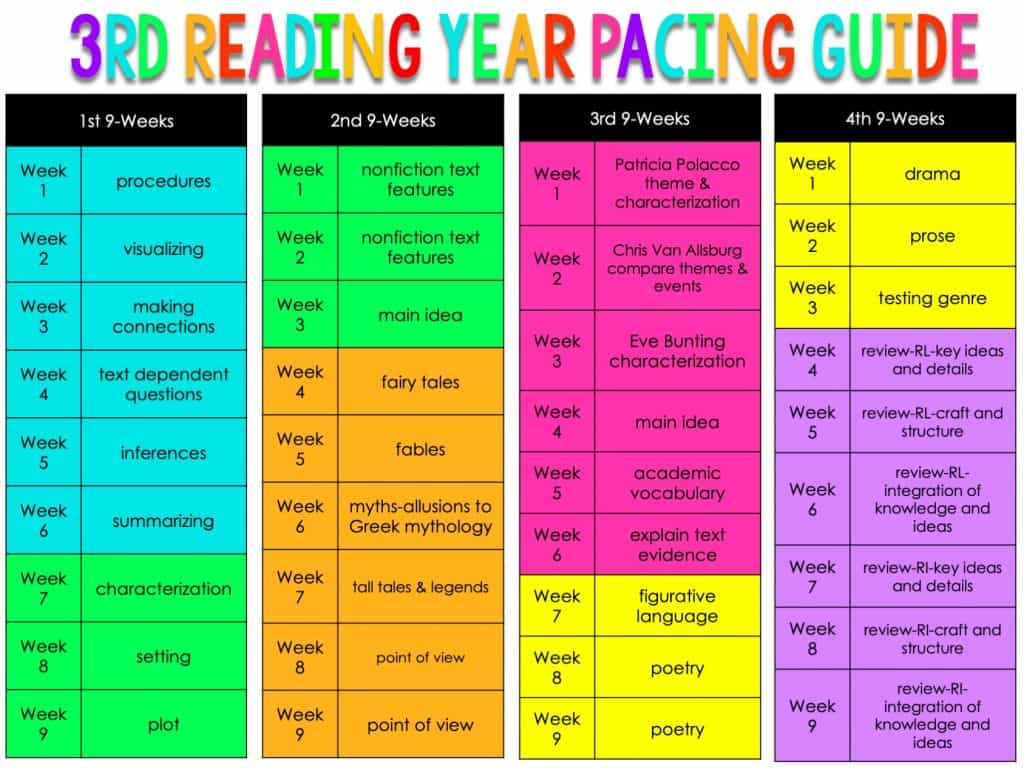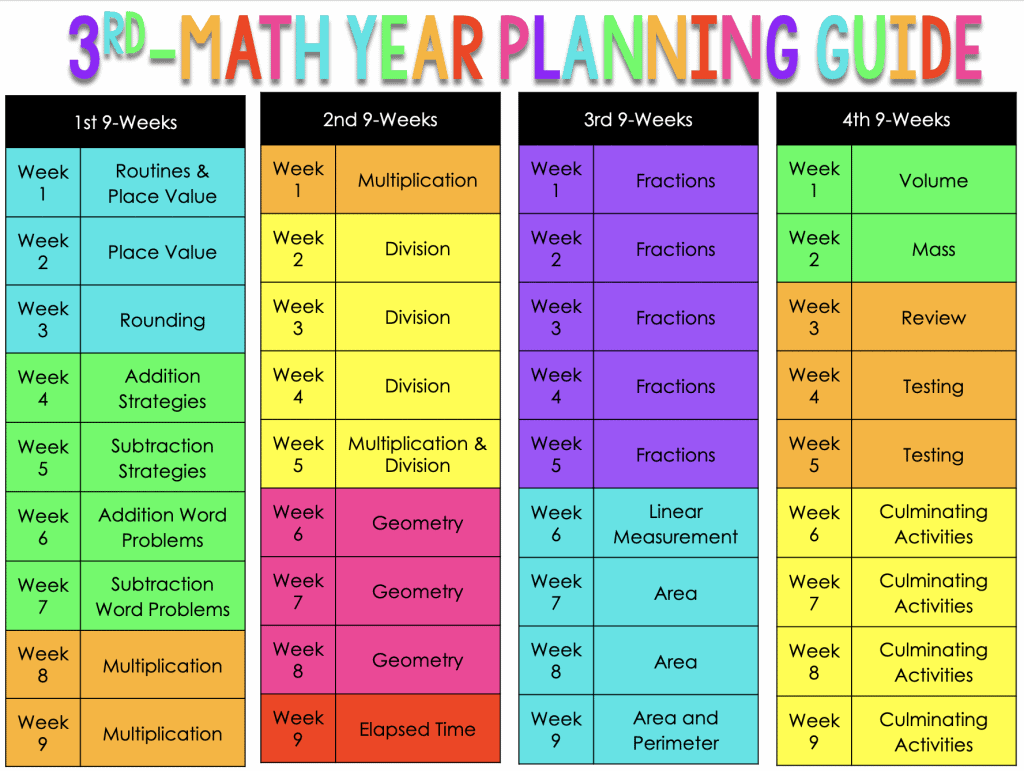 Morning Work
Your morning work and morning routine helps set the tone for the day. Over the years my routine has changed and will continue to change. I now implement somewhat of a soft start to the day. My students arrive in my classroom from 7:30-8:00, and they eat breakfast in the classroom. If I have 30 minutes worth of assignments, my students who arrive at 8:00 will begin the day behind, and my students who arrive at 7:30 will already have a lot of work completed. I now give all students must dos and then may dos where they have options.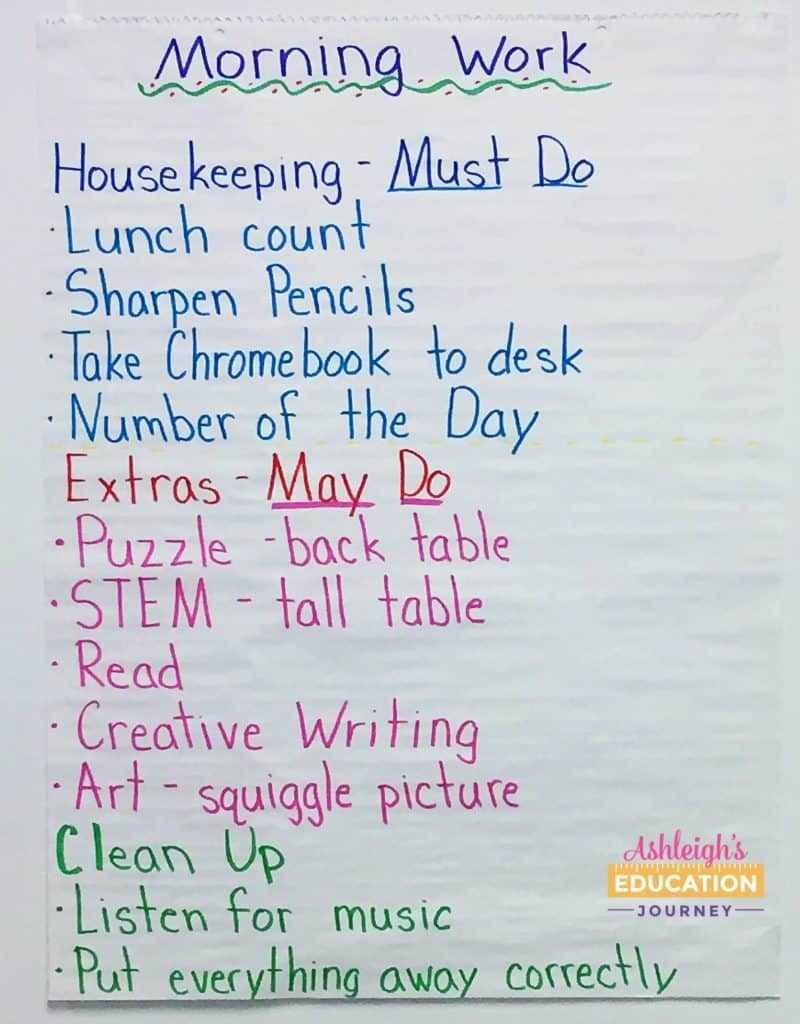 This doesn't mean that I no longer utilize any spiral review morning work. That definitely still has an important place in the classroom. You can read about those math and language arts morning work assignments here.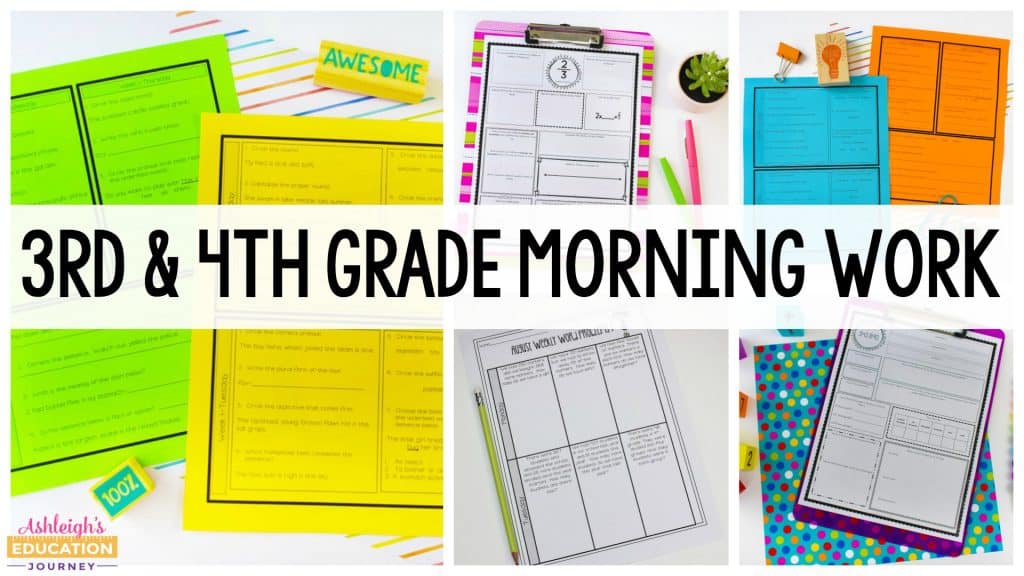 What 3rd Graders Should Know – Reading
In third grade students transition from learning to read to reading to learn. This is a natural transition for many students, but for other students this can be a real challenge. Students will continue to need support with guided reading groups. In this post I layout my plans and format for teaching reading.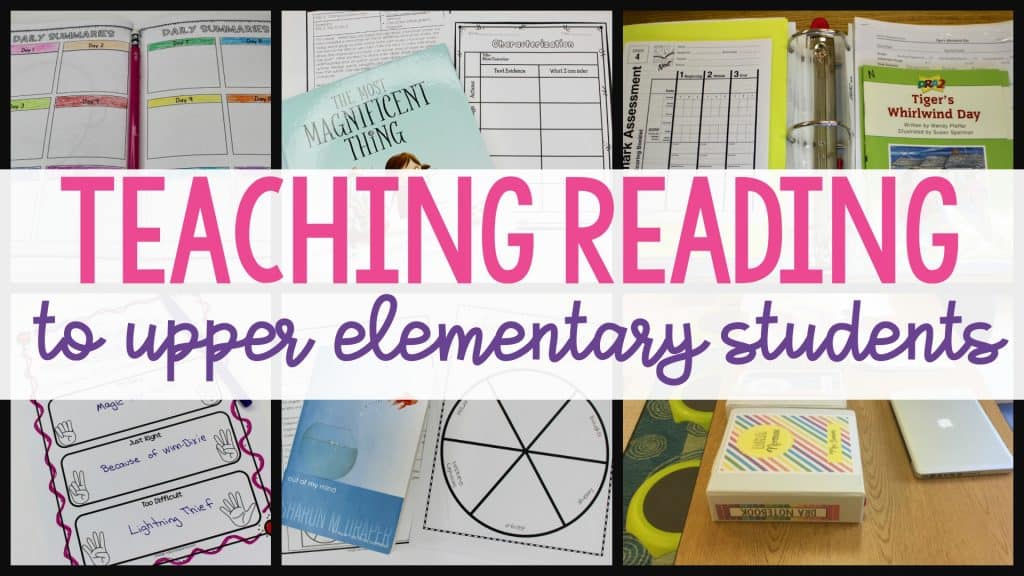 To help make your transition a little easier, I've developed a Reading Workshop Starter Kit. It's packed full of content and resources to get your started. You can download it for free here!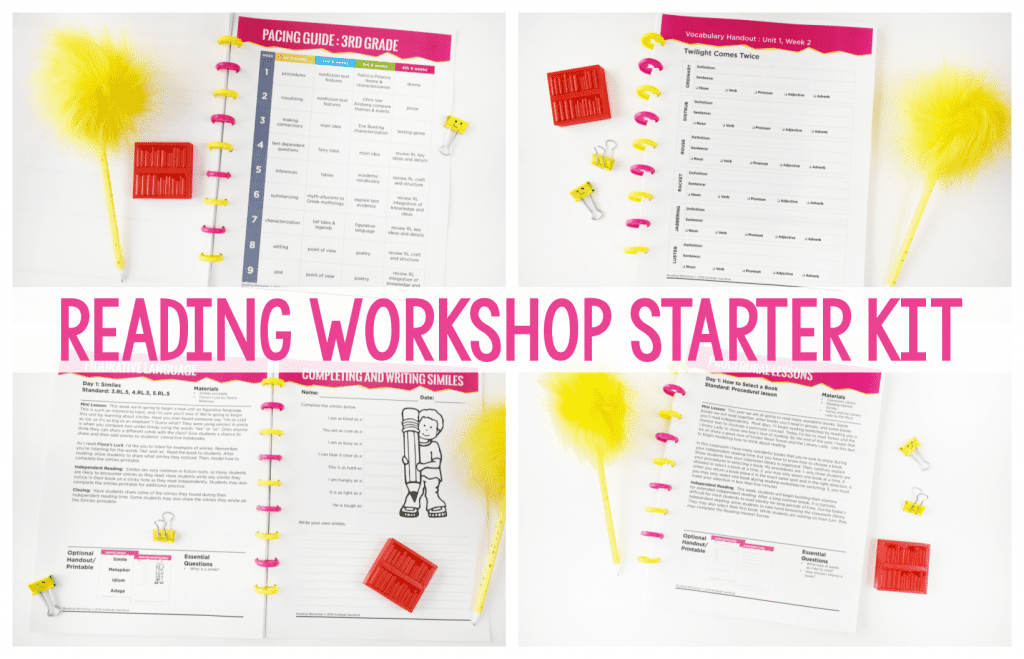 What 3rd Graders Should Know – Writing
When thinking about what 3rd graders should know, writing varies widely. I highly recommend starting the year by teaching students how to write paragraphs through these back to school mentor texts. Don't assume that students will already know how to write a paragraph. Plan on teaching that step-by-step. You can read more about Introducing Paragraphs here. I like to teach students how to write a paragraph at the beginning of the year, because they will apply that skill consistently in science and social studies.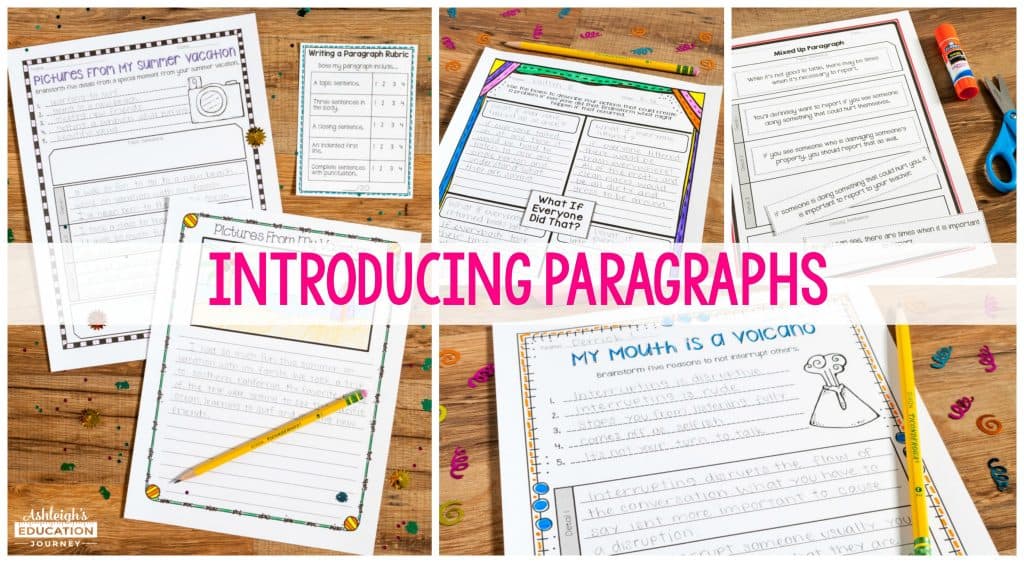 Once I teach students how to write a paragraph, it's time to dive into one of the writing genres. Most teachers like to start with personal narratives, which you can read about here.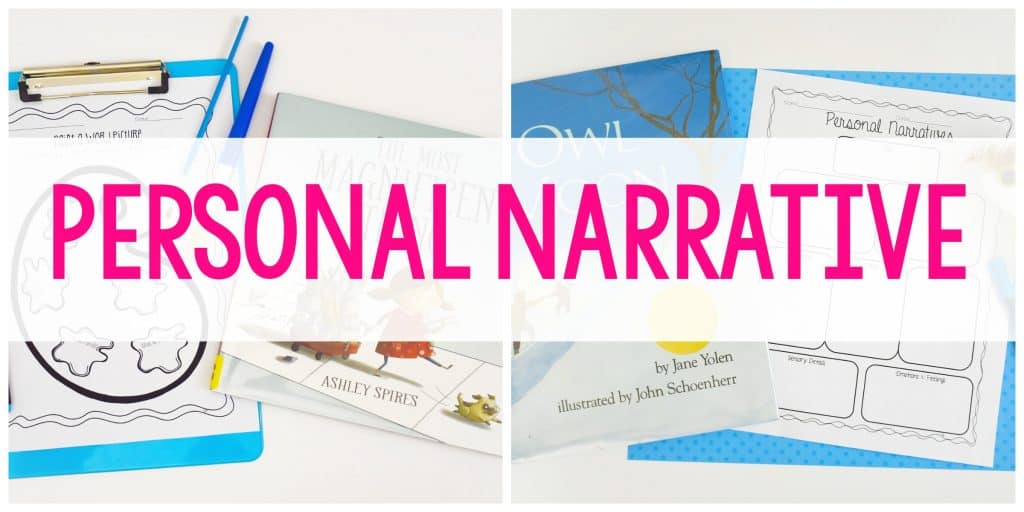 What 3rd Graders Should Know – Math
When thinking about what 3rd graders should know, math is always a popular topic. It's is probably my favorite subject to teach. In third grade, multiplication facts will be a HUGE part of your year. In fact, I think I've written more content on multiplication facts than any other math concept. While facts are important, the concept of multiplication is just as important. It's easy to favor one over the other, but your students will need both.
You can use this post for ideas on how to teach and practice multiplication facts.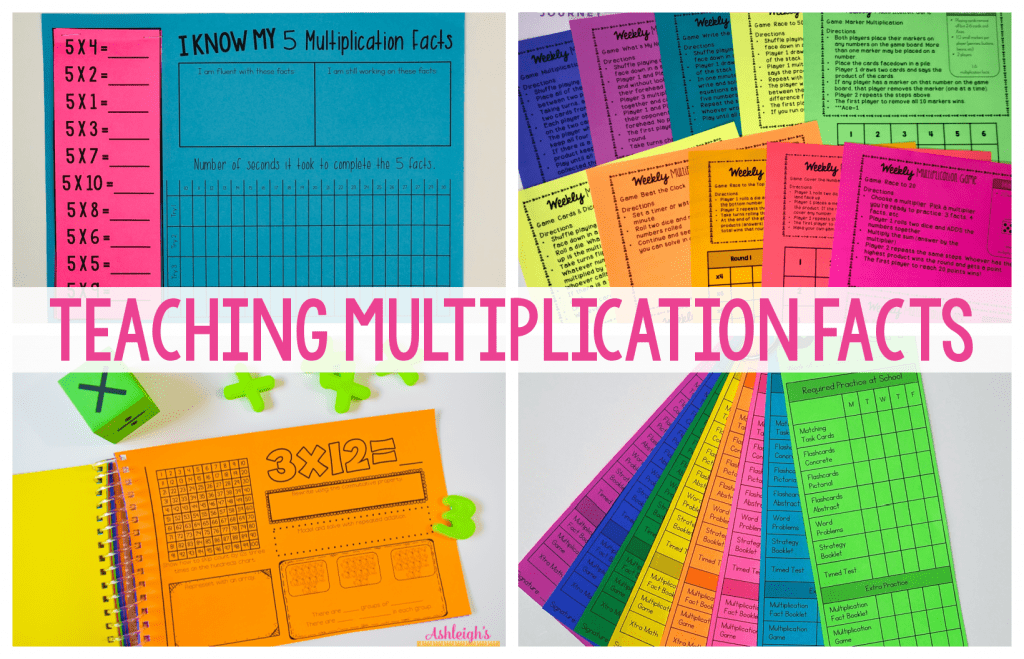 Even though third graders are independent, they still need explicit instructions in math workshop and/or guided math procedures. I love spending a few minutes each day teaching math workshop with routines and procedures. You can read more about those lessons here.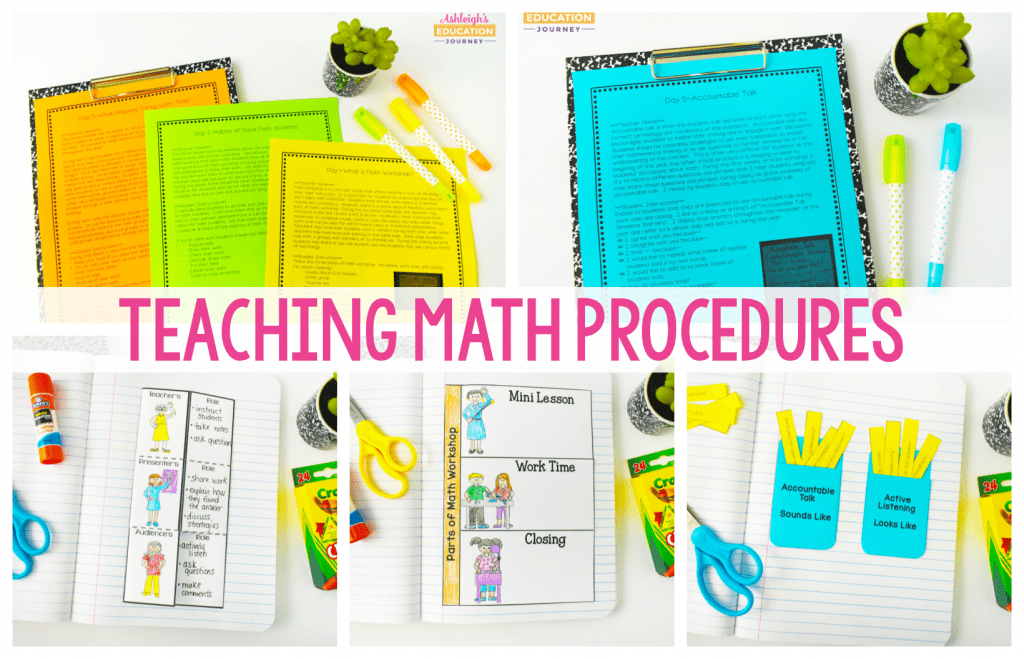 Most teachers begin the year by teaching place value. That's a great starting place, because it helps build essential number sense, and it's the foundation of other math concepts. You can read more about teaching place value here.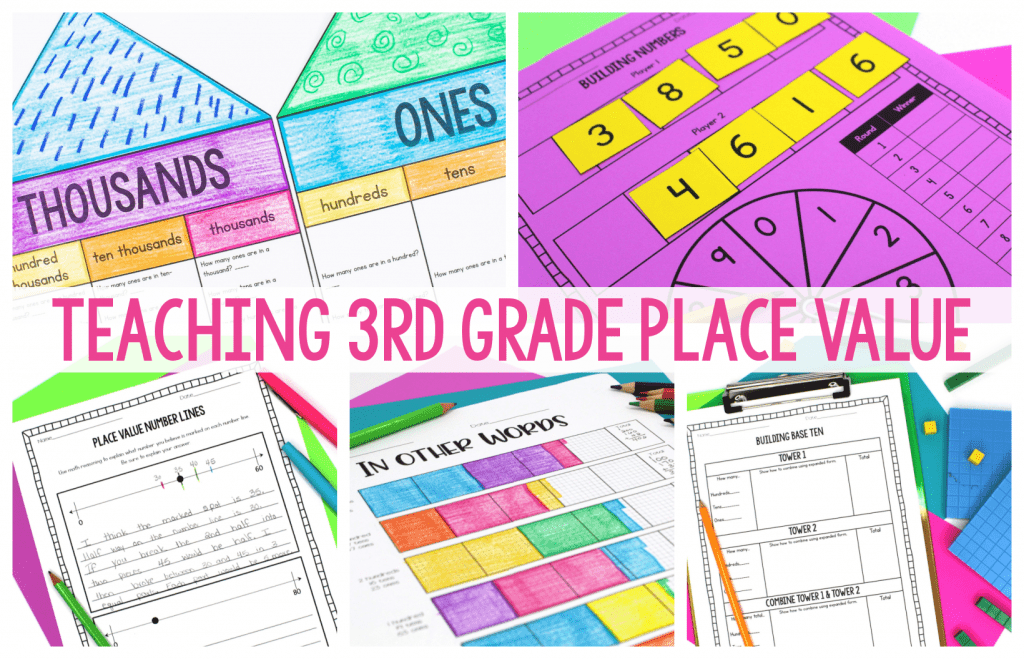 I don't know what I'd do without my RTI binders and progress monitoring assessments! It's shocking to see hard hard these are to find! You can read more about math progress monitoring here.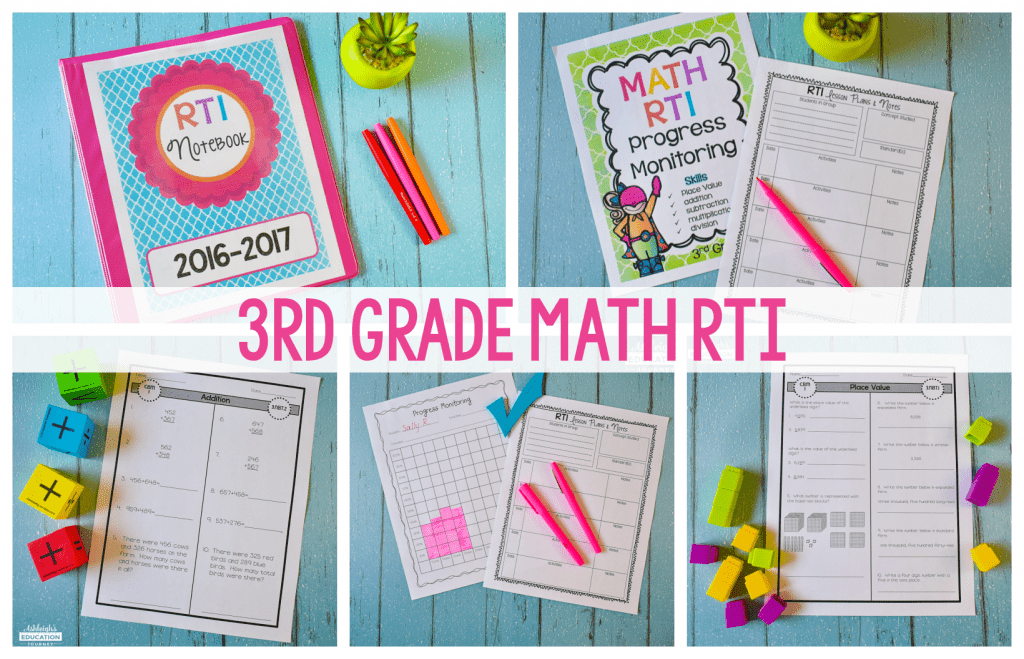 You can read more about place value intervention lessons here.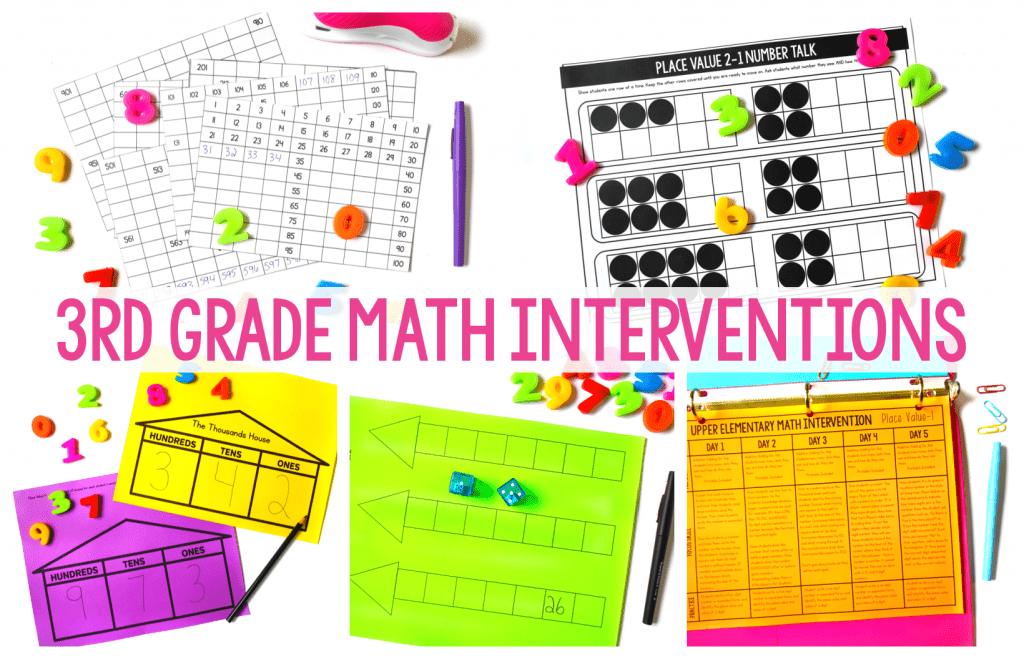 What 3rd Graders Should Know – Social Studies & Science
Far too often social studies and science are neglected in third, fourth, and fifth grades. When you teach content heavy grade levels, it's incredibly hard to find the time to squeeze it all into the day. This is one of the primary reasons I love integrating as often as possible. In this post I share a few ideas on how to integrate social studies and science into language arts and math.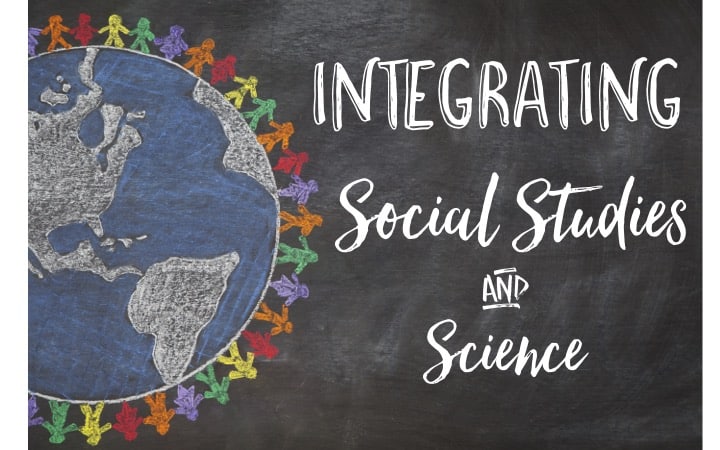 Testing
When thinking about what 3rd graders should know, we can't eliminate testing. Yes, third graders have to participate in state testing. I can say with 100% certainty that the best test prep is high quality instruction all year. It's important to be extremely careful to approach testing with the right attitude with students. I don't use it as a fear mechanism for motivation or over emphasize the importance of test scores.
While I can't take away all of the stress relating to testing, you can make the year easier by integrating review into your instruction all year. You can see some of my favorite ideas here.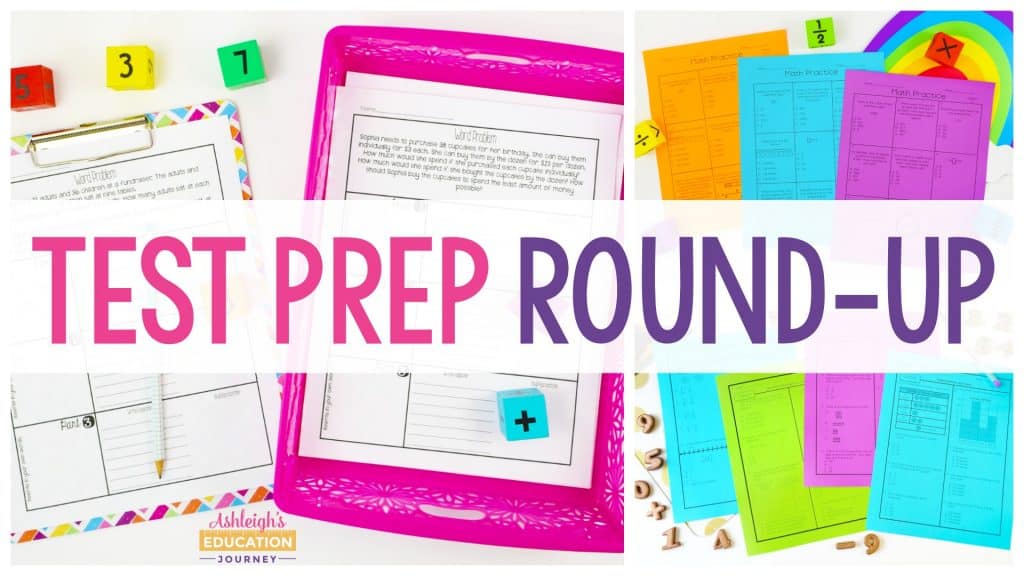 It's definitely not possible to share all of my resources with you, but I would love to give you some ideas. The items below are my top 10 favorite resources for teaching third grade.
What 3rd Graders Should Know
Top Ten Resources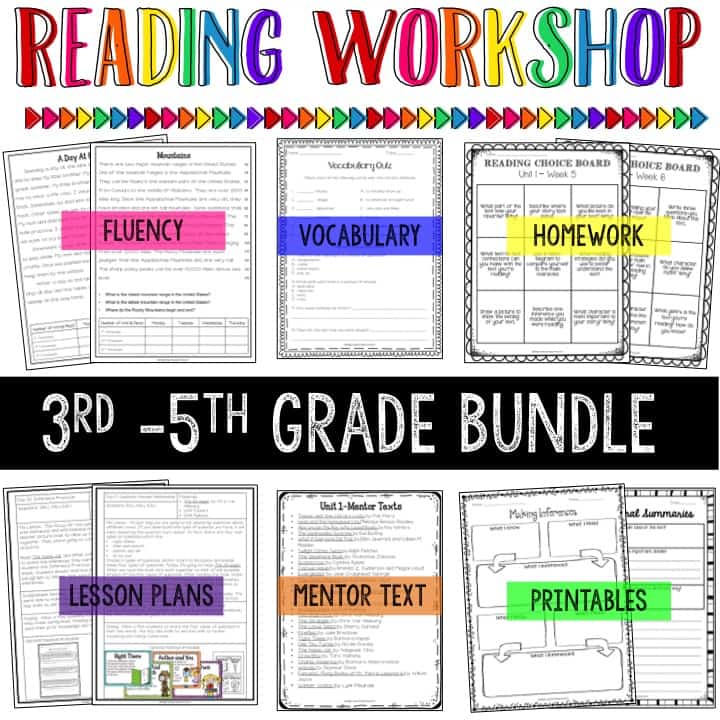 This Reading Workshop Bundle is probably my favorite product! It's one of those that really does have everything! There are 180 reading comprehension lesson plans and printables to go with each lesson plan. I've also included fluency practice, vocabulary, and reading homework.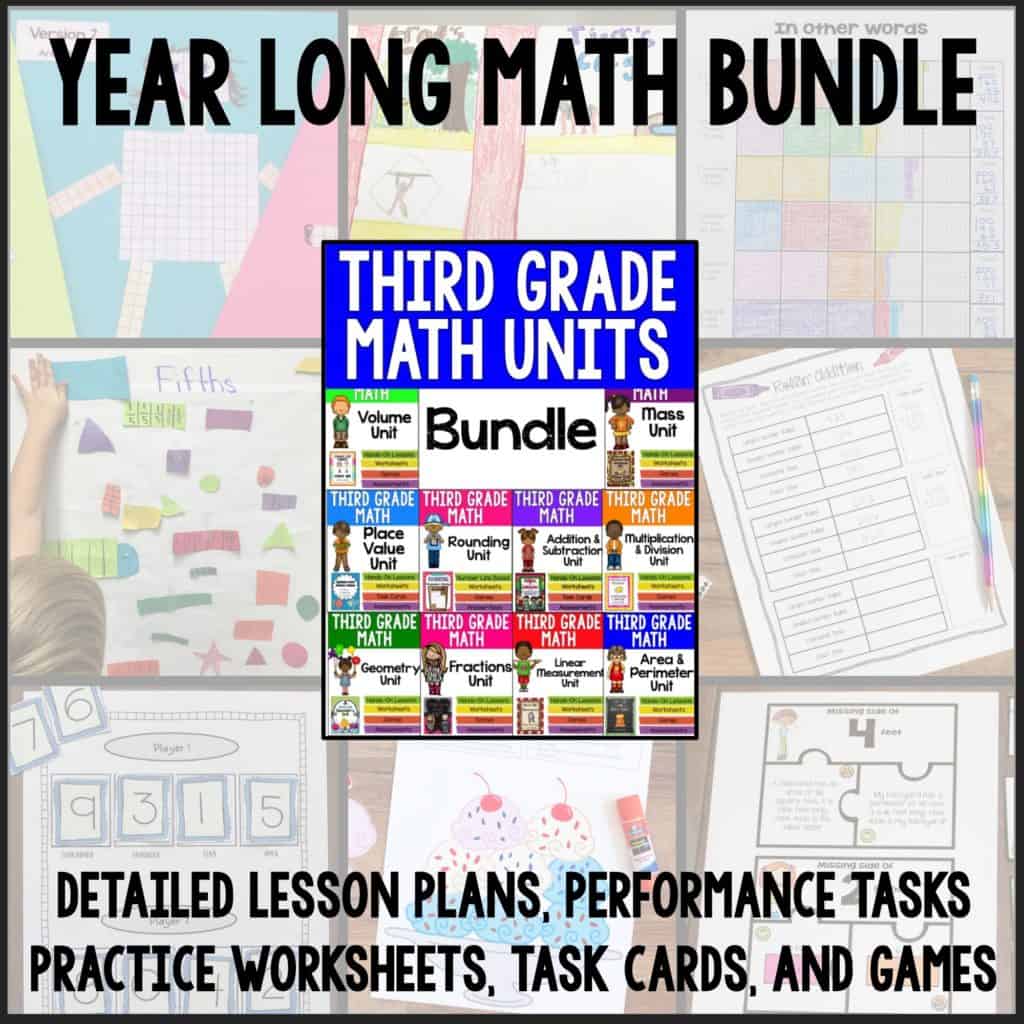 My Third Grade Math Units is a compilation of YEARS of work! This bundle includes 10 math units with hands-on lessons, skills practice, and task cards!
I honestly don't know what I'd do without my Weekly Word Problems. I now use the updated version with the constructed response practice for my morning work. It's one of my favorites!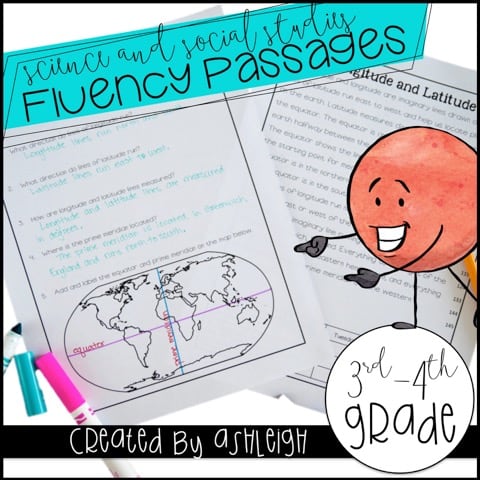 Once again, I'd be lost without my Fluency Passages! I use these for weekly fluency and comprehension homework. The best part is that the entire pack is integrated with science and social studies!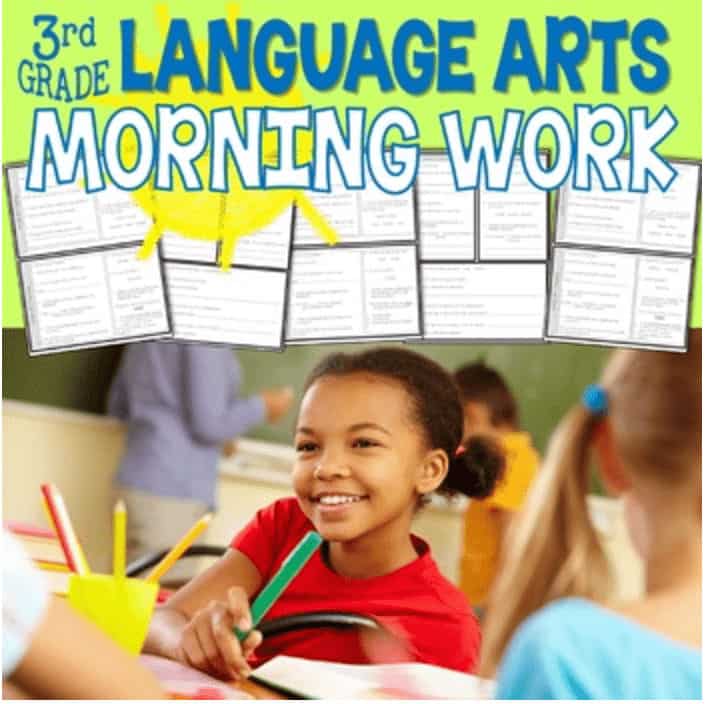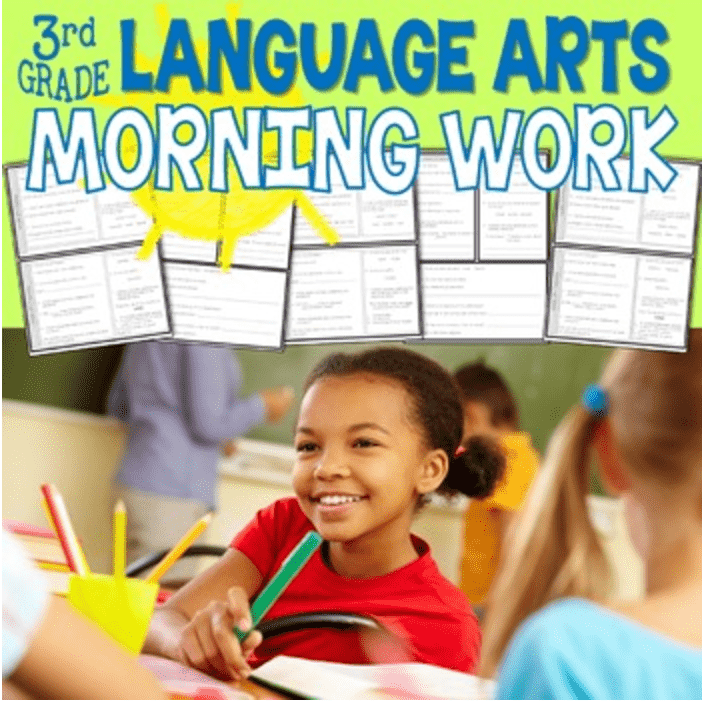 My Language Arts Morning Work is an excellent spiral review. This will help keep tricky grammar and reading skills fresh all year.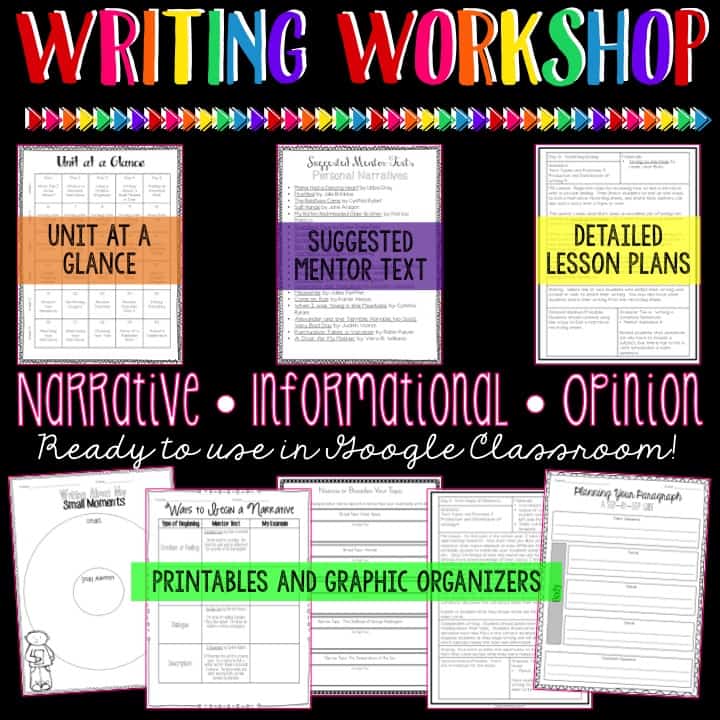 Writing can certainly be tricky, which is why I love having the Writing Bundle ready to go! This contains three writing units that are aligned to the Common Core Standards: informational, opinion, personal narrative, and fictional narrative!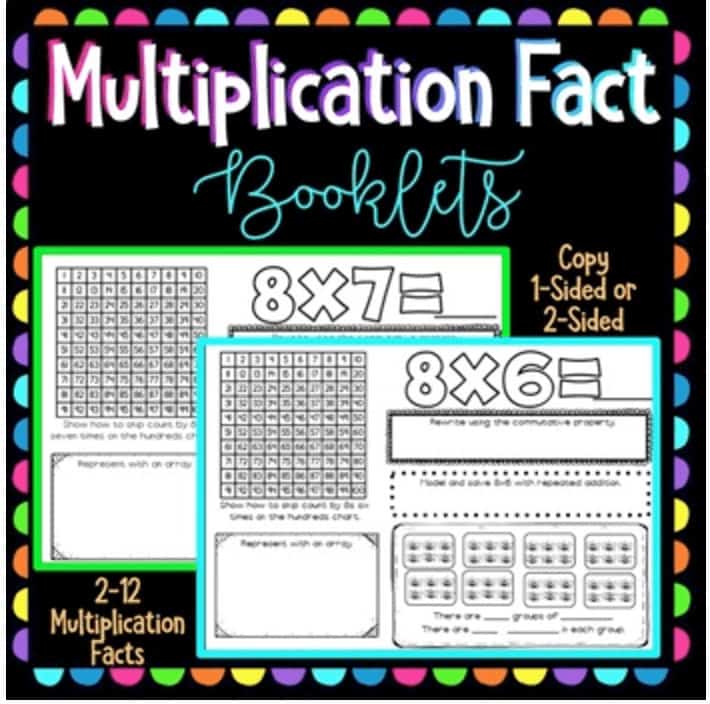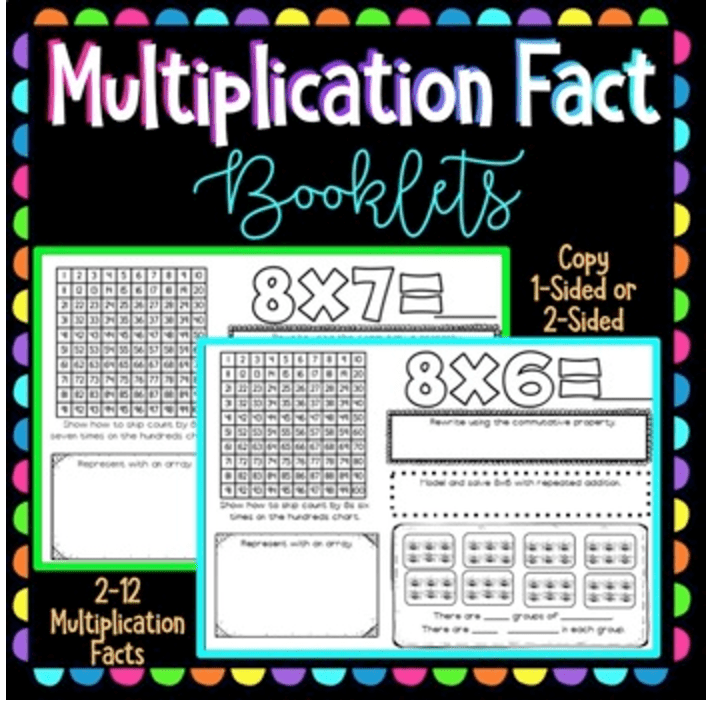 I love these Multiplication Facts Booklets! Teaching multiplication facts is a year long process, so I incorporate these booklets all year long. The are a great way to teach conceptual understanding and memorization of multiplication facts.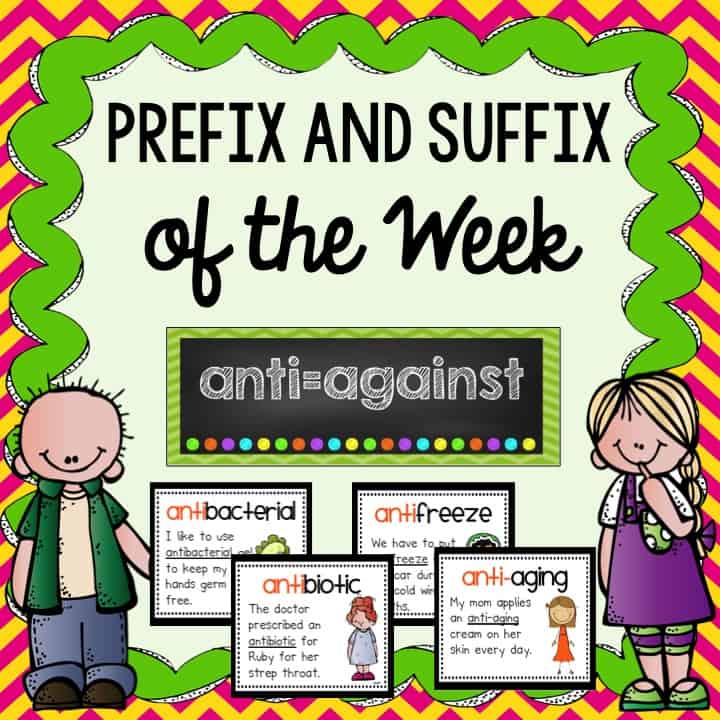 I use the Prefix of the Week packet along with my Homophone of the Week for weekly vocabulary and word work. This makes a cute bulletin board and comes with different booklets!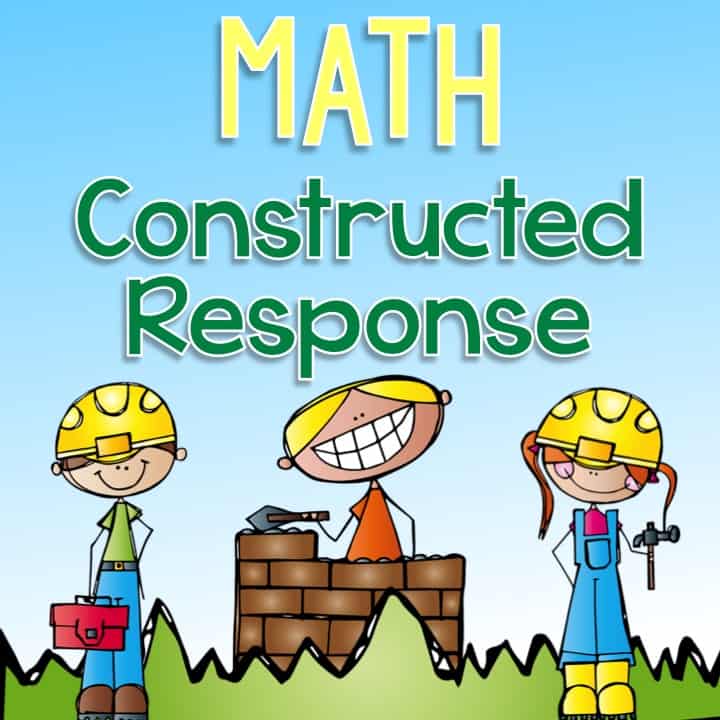 I use this Math Constructed Response packet at least once a week. This is one of those concepts that needs to be practiced all year long, rather than taught as an isolated test prep skill.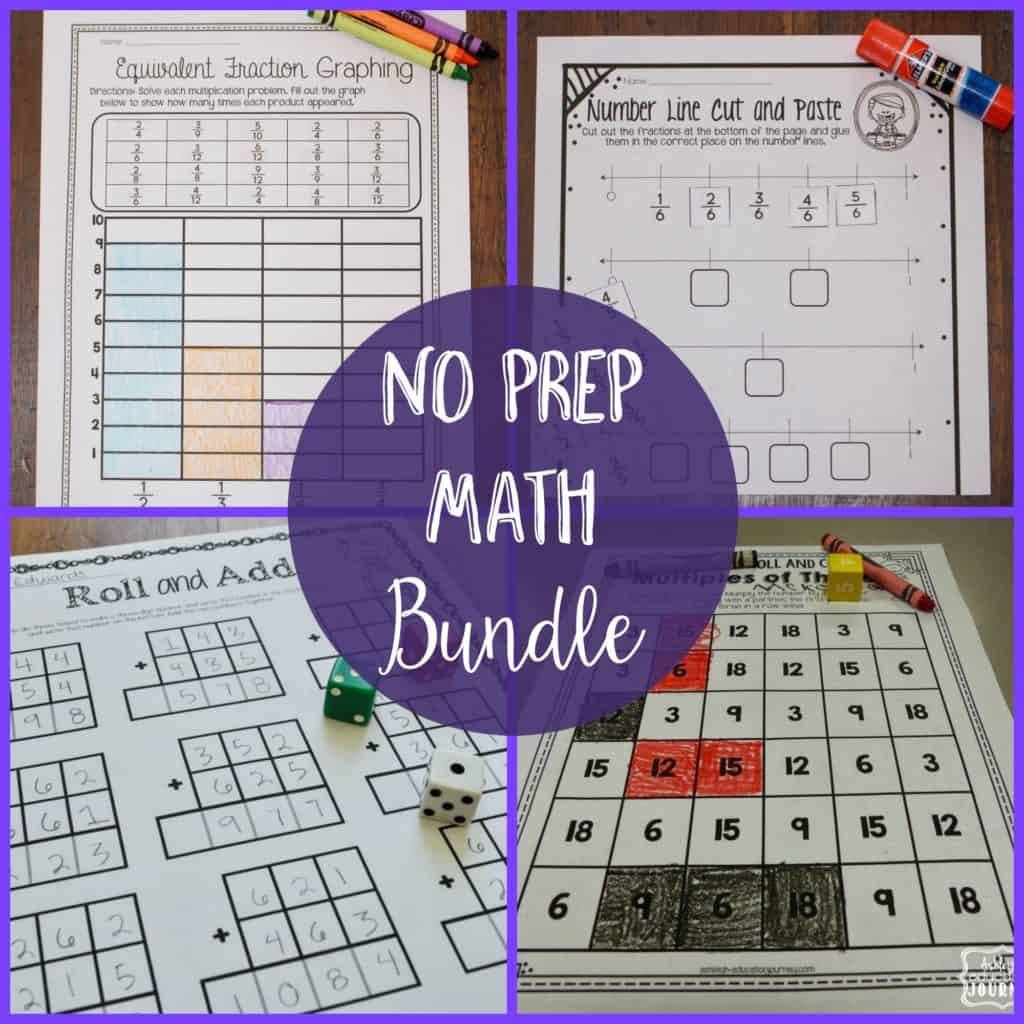 I'm cheating a little here! I actually have several No Prep packs, and I love them all! I especially like that many of the printables are much more than a worksheet. I've included several interactive games in each of the packs as well as many pages that require higher order thinking skills.
You are going to love third grade! One of the best things about third grade is that students are young enough to still love school and have a desire to please their teacher. Yet, they are independent enough to participate in really fun activities. Third graders should get to have fun too! Like all students, they need love, consistency, and strong procedures for optimal success. Don't sweat the test! Your preparation starts from Day 1 and with good instruction your students will be ready!
Don't hesitate to ask any questions! I'm always happy to help.