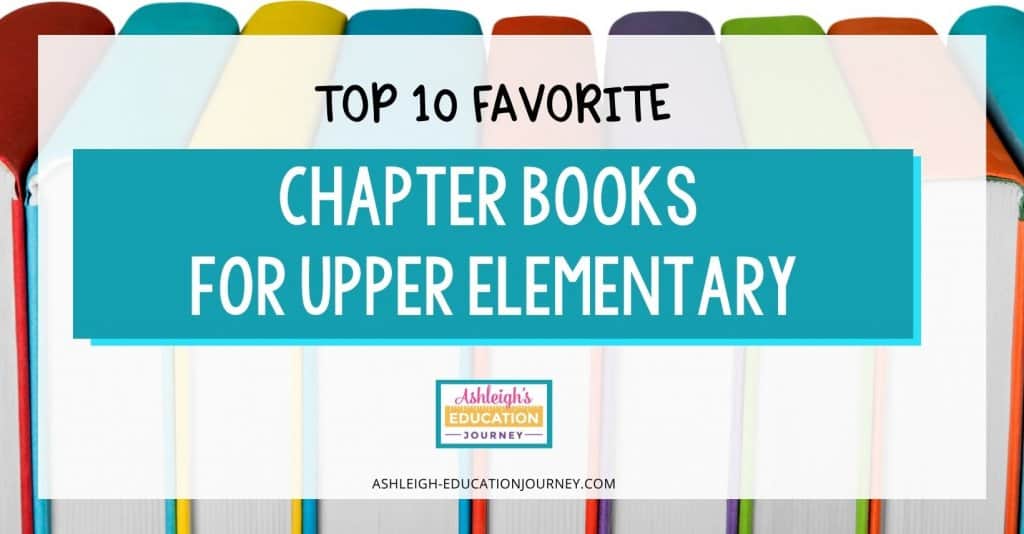 I was hesitant to write this blog post on my top ten favorite chapter books to read aloud, because I know that we are all very passionate about our favorite chapter books. I know that without a doubt I've left some amazing books out…maybe I should make a top 50 list! For this list, I didn't necessarily choose the top 10 best chapter books for upper elementary students. Instead, these are my top ten favorite chapter books to read out loud to my students.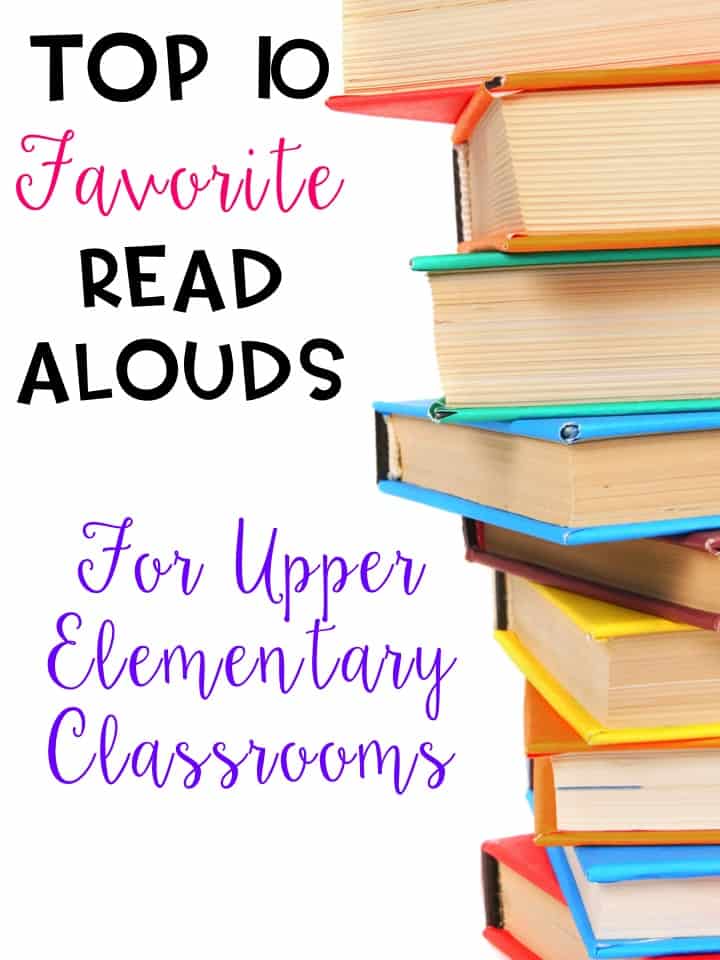 When I choose a book to read out loud to my students, I want to select a book that will completely engage my students. I love those moments when I look out at my students sitting at the rug or at their desks, and they are totally and completely absorbed in what I am reading. I love it when I quit reading for the day and the room erupts in groans of disappointment, because I won't read another chapter.
In my classroom, I like to read a large variety of books from different genres with different themes and topics. Some books that I love aren't wonderful for reading out loud, and I also like to alternate between dark, serious books and lighter, silly books. My read alouds are solely for pleasure. I don't give any type of writing assignment or project to accompany the books. We just read for the enjoyment of good literature.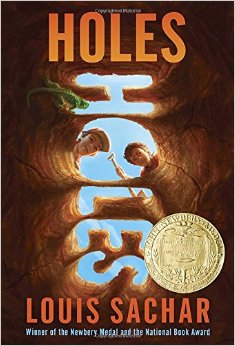 Holes
This book tied for our 2016-2017 Tournament of books champion, and I can understand why. To be honest, I didn't expect to enjoy the book, but I absolutely love it. In the book, Stanley Yelnats is unjustly sent to a boys' detention center, Camp Green Lake, where boys build character by spending all summer digging holes exactly five feet wide and five feet deep. However, there is no lake at Camp Green Lake. The boys are digging holes because the warden is looking for a lost treasure. There are parallel stories within this book, which adds a lot if intrigue, and the author does an incredible job of tying together all the parts of the story.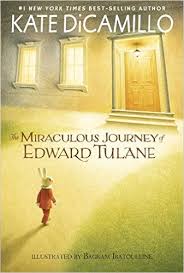 Miraculous Journey of Edward Tulane
The third grade teachers read this book to our students last year, and my fourth graders talked about how much they loved the book all year long. The book really seemed to connect with students on a deeper level, but what can you expect for Kate DiCamillo. Edward Tulane is a cold-hearted china rabbit owned by 10-year-old Abilene Tulane, who dearly loves him. Edward's path to redemption begins when he falls overboard during the family's ocean journey. Caught in a fisherman's net, he lives with the old man and his wife and begins to care about his humans.
Then their adult daughter takes him to the dump, where a dog and a hobo find him. They ride the rails together until Edward is cruelly separated from them. His heart is truly broken when next owner, four-year-old Sarah Ruth, dies. When his head is shattered by an angry man, Edward wants to join Sarah Ruth but those he has loved convince him to live.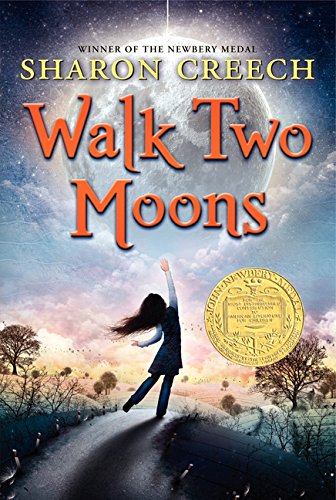 Walk Two Moons
This book should come with a warning label, seriously. Wow, I had no idea what I was getting into when I read this one, but it is definitely one of my favorite chapter books! In the book, 13 year-old Salamanca Tree Hiddle's mother leaves home suddenly and doesn't return. Sal and her father leave their farm in Kentucky and move to Ohio. While Sal accompanies her grandparents on a six-day drive to Idaho to retrace her mother's route, she entertains them with the tale of Phoebe, whose mother has also left home. Sal's emotional journey is sure to keep all reader's attention.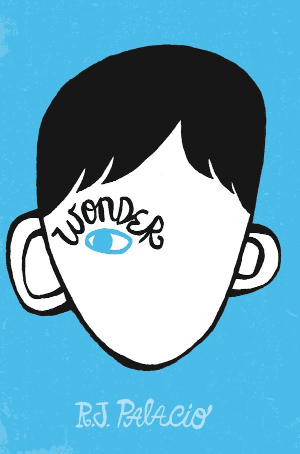 Wonder
Oh, what a book! When reading this book, I laughed; I become angry; I cried; and I cheered. There are so many emotions in this book. In the book, August, nicknamed Auggie, is a 10-year-old with a facial deformity that causes others to avoid and even shun him. When he enters a public school, Auggie must learn to cope with difficult new situations and new people. The narrative is told from the perspectives of Auggie, his new friends, his sister, and her boyfriend.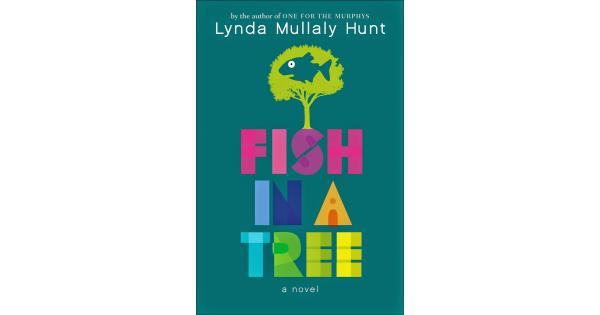 Fish in a Tree
I love the lessons taught in this book, and it's perfect for reinforcing a growth mindset. In Fish in a Tree, the main character Ally is great at math and an amazing artist. However, reading is almost impossible for her. She's been able to avoid anyone finding out the truth, but a new teacher at school seems to see right through the defenses she's built. Ally struggles to accept the help that Mr. Daniels offers and an awful set of mean girls.
Bud Not Buddy
I love reading historical fiction to my students, and Christopher Paul Curtis is always one of my go-to authors. In the book, Bud sets off to track down his supposed dad, a man he's never laid eyes on. He is guided only by a flier for a concert that had mysteriously upset his mother shortly before she died. Bud-not-Buddy gets into all sorts of trouble along the way to find his dad. He barely escapes a monster-infested woodshed, stealing a vampire's car, and is even get tricked into "busting slob with a real live girl."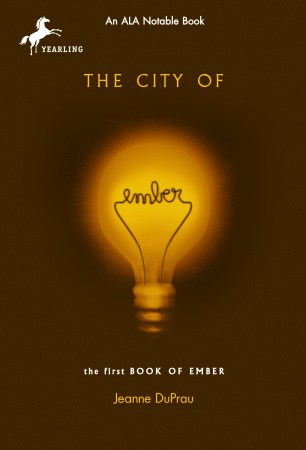 City of Ember
My students complained when I selected City of Ember as our next book. They all knew it was going to be boring, and they were not interested at all….until they realized how wrong they were. Everyone was so entranced with the book, and they loved trying to solve the mystery along with the two main characters. After the movie came out, I quit reading this book for several years, but it's old enough now that none of my students had seen the movie.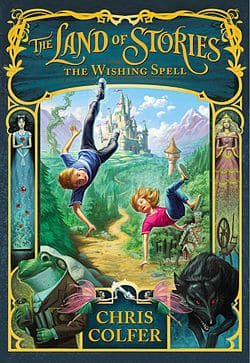 Land of Stories
This is, by far, my favorite book from last year. It was the first time I read the book, so I had no idea what I was getting into. In the book, two children become part of real-life fairy tales. It is packed with humor and adventure. It is quite long, but it was certainly worth the time it took to finish. An added bonus was that the rest of the series was in circulation in my classroom the entire year.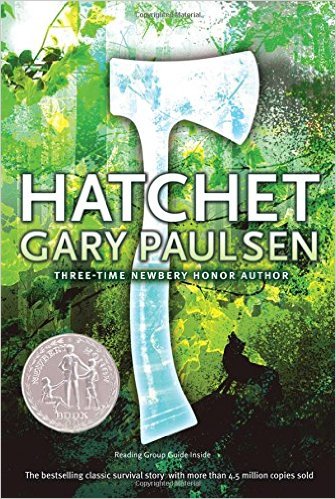 Hatchet
This book is another book that I didn't expect to like, but I certainly did. It even held my husband's attention, and that is saying a lot! In the book, Brian is stranded alone in the Alaskan wilderness. I'm typically not a huge fan of survival stories, but this one was excellent!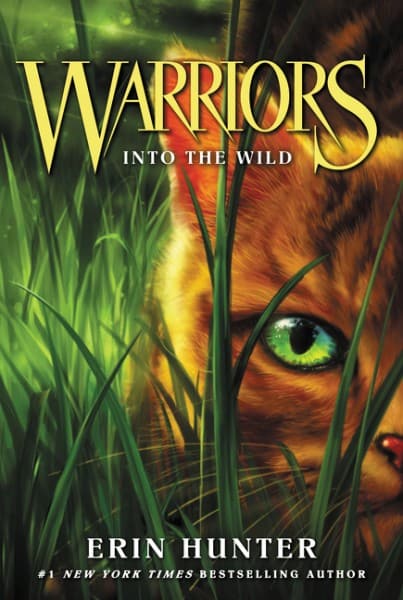 Warriors: Into the Wild
Please don't think I'm crazy for placing this on my top ten favorite chapter books list. Yes, it is very different from most of today's popular books, but that's what makes me like it so much. I want to read books that are all completely different from each other, and this book is so unique. Plus, it's the beginning of a series of books that children typically love! I've read this out loud three times, and my students have loved it every time!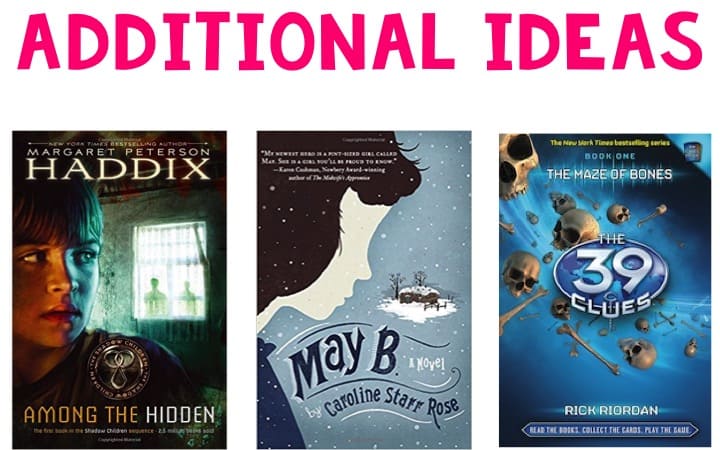 Favorite Chapter Books: Additional Ideas
Last year I read the three books above: Among the Hidden, May B., and The 39 Clues. I really enjoyed those books, but I don't think I'll read them again this year. May B. would be excellent to include in a poetry unit or even a historical fiction unit.
Update: I did end up using May B. in a poetry unit the following school year after I wrote this post. Take a look at my Poetry Lessons for Upper Elementary post!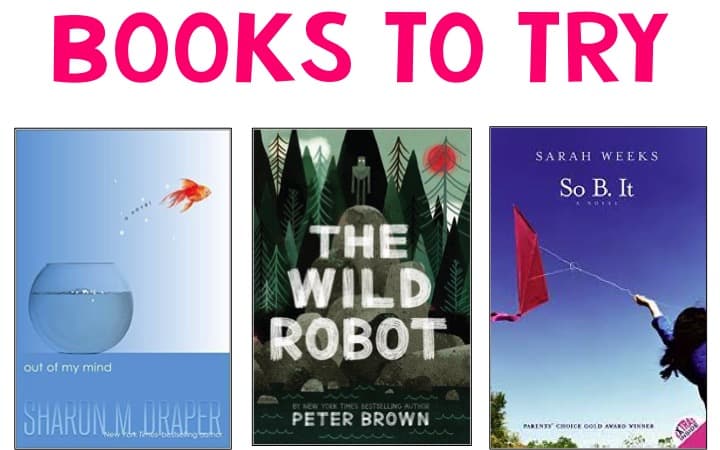 More Favorite Chapter Books To Try
This year, I'm debating on these three books — Out of My Mind, The Wild Robot, and So B. It — for new read alouds. I'm not able to read all of my top ten favorites, because I set aside several of them for the fifth grade teachers and some of them are read to our third graders. I know that in Teaching 101, we all learn that it is essential to read a book to ourselves before reading it out loud to our class. Naturally, I have to learn things the hard way, sometimes more than once.
My favorite example of this lesson was when I read Walk Two Moons to my students. I had absolutely no idea what was going to happen, and when I reached the end of the book I ugly cried. I absolutely could not get a grip. If I had been aware of the plot twist, I could have handled it, but I was blown away. I also think it's important to know what will take place in these books, so that we can be sensitive to our student. I always avoid topics that would be particularly trouble some for students who are going through various things in their lives.
Even though I know better, I will say that it can be fun to read a book for the first time with my class. Last year, I read Land of Stories for the first time, and I was so excited for our read aloud time each day. There were times I couldn't wait to find out what might happen next.
I don't like to read the same books out loud again and again, because even if they're great books, I get bored. I never like to go through the motions of anything, so I'm always looking for new ideas. This is where I need your help! I'm looking for a few action books. I'd like something fast paced and exciting, with a possible mystery.